MoonLite – A Timely Disruption for the Crippled Crypto Mining Model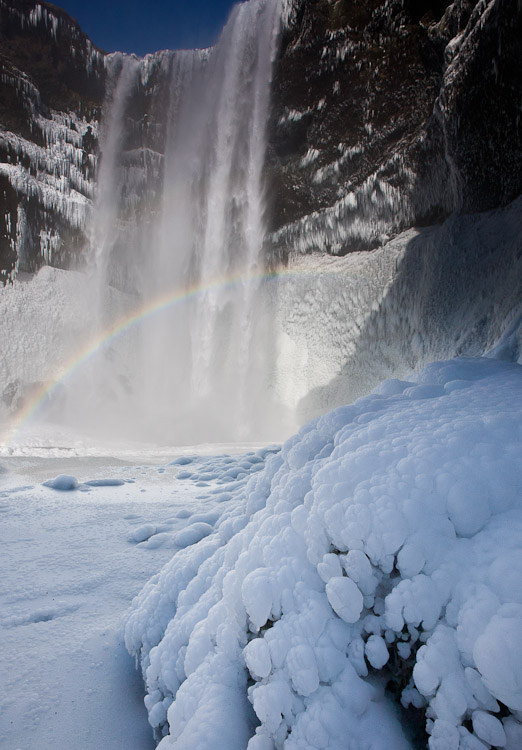 Cryptocurrency mining operations have come a long way since the early days when bitcoin first came into the scene. When Satoshi Nakamoto launched the innovation in 2009, his objective was to have a decentralized currency that users could mine from home.
True to his dream, early movers used basic CPUs to solve the mathematical puzzles required to generate new coins. But this simple mining approach fast became obsolete as miners flocked in and the puzzles became more complex.
Fast forward to the present day, some studies point out that the amount of electricity required for mining in the bitcoin industry alone is sufficient to power small countries like Ireland for an entire year. This massive electric energy consumption arises from the advanced equipment used for mining, the technology as well as the location chosen.
This is where the MoonLite project comes in, as it seeks to streamline mining operations in a number of cryptocurrencies so as to reduce the negative ecological impact of the activity. The MoonLite model proposes a number of unique approaches that set it apart from the competition and give it a remarkable edge.
Smart Mining Solution
The MoonLite project plans to start industrial scale mining operations on bitcoin, Litecoin, DASH, Bitcoin Cash and even Ethereum (depending on prevalent profitability) by August 2018. This choice of currency is in itself a highlight as the project only targets the most stable and profitable opportunities in the crypto industry. In addition to making strategic choices in this regard, the project also aims to implement a smart mining approach that will optimize the potential of the operation.
The development team is working on custom algorithms and Artificial Intelligence models that will lead to the highest possible operational efficiency and create autonomy in the data centers. This customized smart mining solution will also reduce mining costs while increasing the profit margins from the activity. It is also planning to create a team of youthful, tech-savvy individuals to exercise control over this custom system at all times to minimize downtime.
Strategic Equipment Sourcing
The MoonLite operational plan incorporates a clever equipment sourcing approach that will lead to notable benefits. All of the ASIC equipment that the project requires in order to set up mining operations will be purchased directly from the manufacturers. The team has already established strategic business relationships with three of the biggest mining equipment suppliers namely, Bitmain Technologies, Bit Fury and Pin Idea.
The company will make purchases at scale in order to qualify for high volume discounts. These high volume purchases will also avail the project of high-level support provisions from the manufacturers. And the fact that all equipment will be the property of MoonLite will serve as a hedge against potential failure thus securing a huge chunk of the investment capital.
Moreover, MoonLite is planning to implement an aggressive equipment replacement program to ensure top performance at all times. The project will have in-house nodes for every currency being mined and will execute its operations in several pools.
The Ideal Location
The project will set up a number of data centers around the globe and the first location chosen is Iceland. This is one of the world's most popular data center locations because of its production of green energy. All of the electricity produced in Iceland is 100% clean and green as it comes from wind, geothermal and hydro sources. This fact has contributed to it being a low-tariff region that will allow MoonLite to minimize operational expenses. It also has political stability, a developed infrastructure network, low temperatures to keep cooling expenses on the low and VAT exemption on data center equipment.
Future Prospects for Moonlite
One of the most outstanding benefits of the MoonLite project is that it focuses on an area that few others have dared to venture. There is a significant gap in the current mining model and the early mover status of this project gives it a high likelihood of success. It takes a strategic, technologically advanced and ecologically friendly approach to the concept thus optimizing the efficiency of the model.
The combination of strategies that the project seeks to employ will keep the data centers at the base of the operational costs curve. This will offer a hedge against potential risks such as currency devaluation and an increase in energy tariffs.
Disclaimer: This article should not be taken as, and is not intended to provide, investment advice. Global Coin Report and/or its affiliates, employees, writers, and subcontractors are cryptocurrency investors and from time to time may or may not have holdings in some of the coins or tokens they cover. Please conduct your own thorough research before investing in any cryptocurrency and read our full disclaimer.
Image courtesy of Heather Buckley via Flickr
Bitcoin Cloud Mining Startup Miningzoo Receives Strategic Investment from Institutional Investors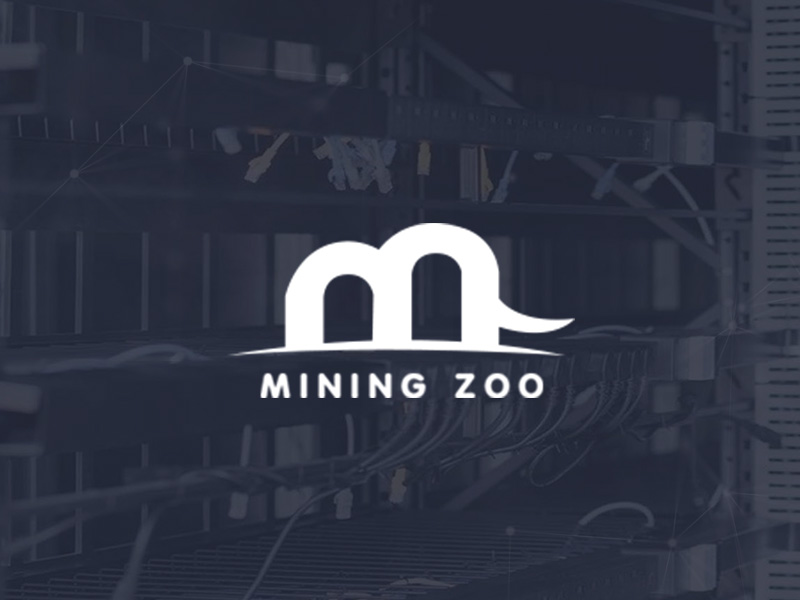 -Long crypto, short fiat!
Looking for an easy and smart investment solution for the crypto market? Cloud mining of bitcoin at Miningzoo.com is the answer for you. This cloud mining provider, though newly launched, has already gained a solid reputation for its convenience, efficiency, and stability. Miningzoo, a rising start in cloud mining, is on its way to become one of the best cloud mining platforms, gaining attention from global investors.
Already in a strategic partnership with Lpool and Li De United Co. Ltd, over the past few months, Mining zoo has obtained new funding from Ceyuan Ventures, a high-tech focused VC and United Capital, adding to its existing investors' list of Longling Capital, Consensus Fund, etc.
Miningzoo boasts large-scale miners based in distributed locations across the globe, equipped with professional operation and maintenance teams, and top-of-the-line miners. Miningzoo provides users with a one-stop efficient bitcoin mining service. At present, the Miningzoo platform focuses on bitcoin mining power for rent. Miningzoo is committed to creating the smoothest experience in cloud mining for clients.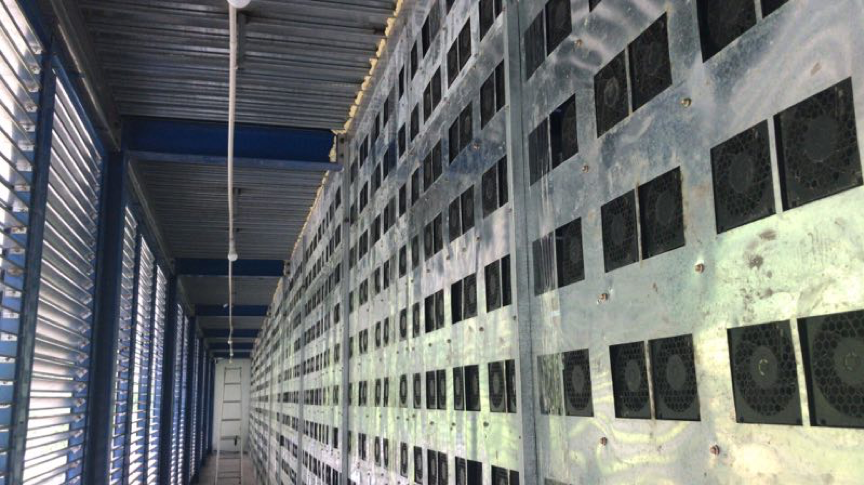 MicroBT – The Most Trustworthy Bitcoin Miner Provider
About MircroBT
Shenzhen Bit Microelectronics Technology Co., Ltd. (also known as "Bit Micro" or "MicroBT") was founded in 2016 and has its main office based in Shenzhen, China. The company is specialized in producing and designing high-end 28nm/16nm/7nm dedicated chips, as well as providing developments in sectors such as blockchain technology, cloud computing and artificial intelligence.
The MicroBT company has independent intellectual property rights over its dedicated chips and ancillary products. The company also deploys cloud computing data centers and platform processes, catering to areas such as cloud computing, artificial intelligence, blockchain, where big data processing is required.
MicroBT Founder
Yang Zuoxing is the Chairman, General Manager, and CTO of MicroBT, establishing the company back in July 2016. He holds a Ph.D. from the Tsinghua University, and is accredited with founding the full-custom chip design methodology, which is the core technology of the dedicated high-performance computing chip.
A serial entrepreneur with more than two decades of experience in chip design, technology management, business and company management, Dr Yang aims to use his full-customization methodology to bring forth the greatest innovation in the field of technology.
What Miners Can You Purchase at MicroBT?
MicroBT's miners can be used to mine cryptocurrency that runs on the SHA256 algorithm, such as Bitcoin and Bitcoin Cash. The five ASIC miner models, M20S, M10, M10S, D1, M21, can be purchased directly from their official website.
MicroBT Whatsminer M20s
The MicroBT Whatsminer M20S has…
Is CCRB's New App The Latest Big Shot In E-Tail And Mobile Mining?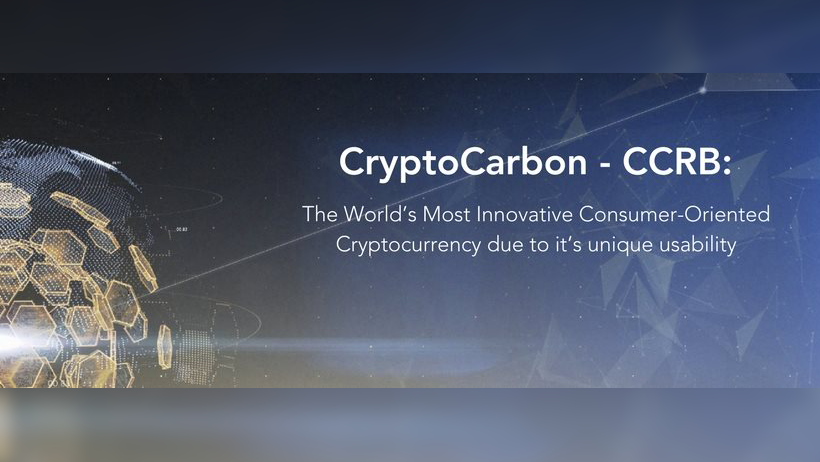 CCRB to launch a dedicated consumer-oriented app allowing users to Shop, Trade, and Earn. While companies like Coinbase with their e Gift cards are just about to knock the doors of this multi-billion dollar market, CCRB has already unlocked a host of opportunities for thousands of consumers from all across the world – including mining through their mobile device. 
Cryptocarbon, a UK based, consumer-driven Blockchain venture is proud to announce the launch of its power-packed CCRB App. The new Crypto Carbon App is particularly designed for crypto lovers all across the globe – it allows users to shop with 100% payments made in cryptocurrency – there is no getting a new card or paying in fiat. The new app is loaded with features as it also allows users to swap between 6 major cryptocurrencies and allows for crypto mining right from their mobile devices.
The cryptocarbon platform is exclusive and unique as it genuinely allows its users to make valid purchases from over 35,000 partner outlets spread across 200 countries using their crypto assets. The exciting new app is a promising development. Big names like Coinbase are coming with typical eGift cards to allow crypto users to directly use their crypto assets to purchase limited products at select retail stores. The team is already working on an advanced version of the app – CCRBXPRO. The pro version will have added features and functionality.
While CCRB already acquired a good…