Genie: the broadest Asian business loans exchange platform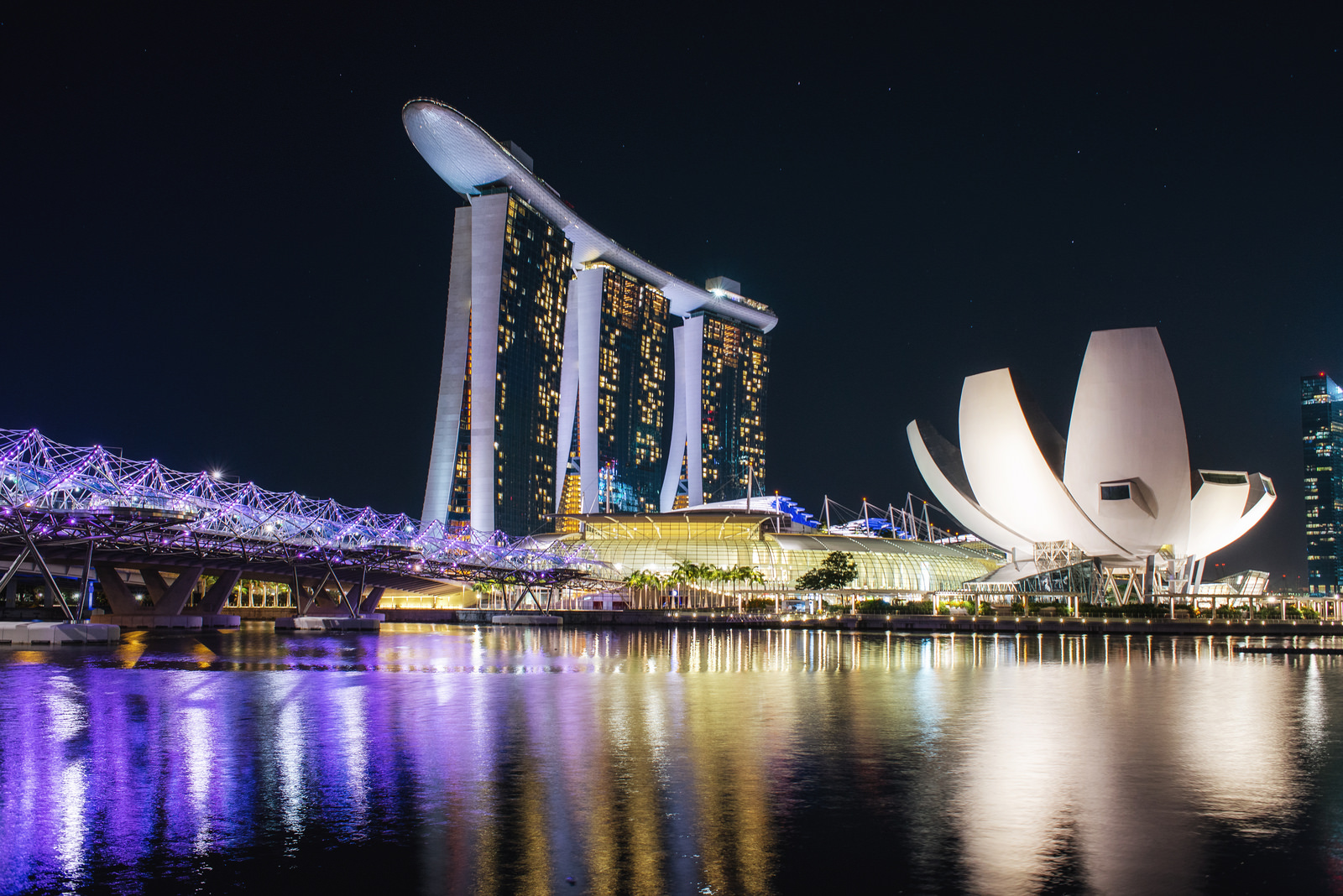 You could say that Singapore is a country in which most small and medium enterprises don't get the benefits, financial opportunities and overall relevance that they deserve, even when they contribute nearly half of the gross domestic product.
The process to which these enterprises submit themselves to obtain funds for their ventures can be painful and unfair, as traditional banks and financial institutes in Asian countries often ignore them.
These traditional banking institutes are quietly, little by little getting behind in numerous aspects of the operations, including transaction speed and issuance of loans and credit with fair interest rates.
They are considered rigid in numerous points, especially when compared with the blockchain technology. Given that banking institutions often overlooked specific client profiles when analyzing risks, Akshay Mehra and Bikash Saha joined their talents, efforts and time to develop the Crowd Genie platform, which serves as an alternate method for funding for young small and medium entrepreneurs and enterprises that get a constant rejection from banks.
Easier access to capital for SMEs
With Crowd Genie, the plan is for these SMEs to have easier access to capital in the Singaporean area, at least initially. The project is much more prominent, though, with dreams of Pan-Asian future success and recognition as a top-end name.
Using a P2P (Peer to Peer) marketplace lending platform, the Crowd Genie project wants to provide more opportunities to Singaporean SMEs. The team of founders, developers, and workers want to build a blockchain based network to supply all the Asian market that could substantially improve the capital flow while complying with laws and regulations.
Sometimes, a talented person in need of a loan carries with him, or her, the potential of being the next prominent tech developer, retail store owner or the leader of a global charity program. The Genie project wants to make sure that people with similar plans for greatness, the unbanked and the usually rejected suspects get an opportunity.
Genie is one of only four P2P lending platforms that hold a Capital Market Services (CMS) license by the Monetary Authority of Singapore (MAS), and it already performed the first ICO token sale of its CGCOIN currency.
What is the Genie Project?
The Crowd Genie project is a P2P lending platform based in the Asian country of Singapore. The company's primary goal is to put borrowers (which are registered small and medium enterprises and entrepreneurs) and lenders in the same environment.
Crowd Genie, as the official name reads, was founded in 2016 as a blockchain-powered platform to make transactions using the project's cryptocurrency, which is called CGCOIN. It has a "Dealings in Securities" license by the MAS.
The founders have made clear all the time that what Genies wanted to accomplish was a world of opportunities for the bankless and for the small and medium enterprises with big dreams but no budgets that needed a loan or a credit to start, or to keep going. Crowd Genie promotes a more open lending marketplace than traditional and obsolete banks.
The Genie project dreams about being the first Asian broad business loans assets exchange, which is a significant goal. The process would involve building a Digital Passport for all the actors to comply with regulations; then, the creation and popularization of the currency, the CGCOIN, the one that makes international and cross-border lending possible and is backed by the blockchain technology. Finally, Genie endorses a business loans asset exchange to allow users to trade business loans for liquidity.
Build your reputation as a borrower
The Crowd Genie platform will also help new small and medium enterprises to slowly build a reputation, in the form of real-time credit histories. The network will incentivize timely payments and the trade of CGCOINS. If the person or entity borrowing money has an excellent reputation in the system, he/she will probably have access to lower interest rates and higher investments in the future.
Borrowers will enjoy initial upfront fees from $2000 for initial company evaluation and listing, 8% flat minimum interest rate, 2% fees and three to five-day listing approval. On the other hand, lenders will like the less than 5% of monthly repayments, 14%+ returns, 40+ years of risk underwriting experience, and 100% funds held in Escrow.
The founders have identified the underbanked population as one of Genie's most significant targets. According to Mehra, "they have all the right credentials to be given loans or have some kinds of financial products, but are still underserved."
Numerous businesses belong to Genie's list of partners, and coin holders can invest in these companies while taking advantage of the backup and reliability of the Ethereum blockchain technology. In these companies, users can usually have access to higher returns (12% or more) than those that banks could give them.
Mining Strategy
People holding CGCOIN after the ICO has finalized will have the capability to invest in some fields and businesses belonging on the platform, both in Singapore and in the Asian market, with the usual credibility that smart contracts and the Ethereum blockchain provide.
Coin holders, from this point on (after the ICO and the CGCOIN liquidation,) will enjoy higher returns than those they can get from banks with lower interest rates. They can perform investments without worrying about anything, as the platform itself checks the identity and listings of SMEs with the digital passports.
The CGCOIN can't be premined, but that doesn't mean that the Genie platform and network are not worth the investment. To the contrary; borrowers stand to be the most benefited group, as they will be able to build their credit histories and scores real-time.
The Genie Project ICO
The Genie ICO recently hit its soft cap of $5 million, with another $20 million in the pipeline. They had achieved about $2.5million through crowd sale; with the $3million underwritten amount, the current token purchase crosses the soft cap of $5million.
Founders claim to be in fierce negotiation rounds with a few private purchasers for the past weeks, with a potential purchase of $20 million.
Hitting the soft cap further strengthens Genie's business plan and sets us up to deliver on their vision faster, and help suddenly expand to other markets. They are already in the process of growing their team in Singapore — both technical and business development — and want to ensure that they continue to build and scale a credible business model.
The ICO, which started a few weeks ago, finalized on March, 1st. Tokens were for sale at a rate of 0.0025 ETH, with a fundraising goal of 5,000,000 USD that was already met. As it happens with most new currencies starting with an initial coin offering, unsold tokens will be burnt.
Token Information
Ticker: CGCOIN
CGCOIN token rate: 0.0025 ETH
Token type: ERC20
Fundraising goal: 5,000,000 USD
Total Tokens: 60,000,000
Available for Token Sale: 83%
Сan't participate: USA
Bonus for the First: UP TO 50% BONUS
Min/Max Personal Cap: 0.1 ETH (1 ETH DURING PRE-SALE) / NO LIMIT
Accepts: ETH, BTC, USD
First ICO: February 1, 2018, 1:00 AM – February 21, 2018, 12:59 PM
25% Bonus
Min purchase – 40 CGCOIN tokens (0.1 ETH)
Second ICO: February 22, 2018, 1:00 AM – February 25, 2018, 12:59 PM
15% Bonus
Min purchase – 40 CGCOIN tokens (0.1 ETH)
Third ICO: February 26, 2018, 1:00 AM – February 28, 2018, 12:59 PM
5% Bonus
Min purchase – 40 CGCOIN tokens (0.1 ETH)
Fourth and final ICO: February 28, 2018, 1:00 AM – March 1, 2018, 12:59 PM
Min purchase – 40 CGCOIN tokens (0.1 ETH)
Future Development of the Genie project
The ICO has finalized, with most of the goals that the staff set already accomplished. The scenario is now set for the Genie project's solidification as the largest Asian business loans exchange platform.
Small and medium enterprises and entrepreneurs, often armed with little to no budget to speak of, can also have exciting projects to pursue. They just need the help of a reliable system that doesn't kill them with abnormally high-interest rates and low returns that don't guarantee that they can build or acquire the supplies needed for the ride.
In a system in which both borrowers and lenders will have opportunities to grow and invest in exciting projects and proposition, the world as a place stands to benefit greatly. Remember, sometimes, all we need is a single shot at success.
For more information, visit the Genie ICO website.
Disclaimer: This article should not be taken as, and is not intended to provide, investment advice. Global Coin Report and/or its affiliates, employees, writers, and subcontractors are cryptocurrency investors and from time to time may or may not have holdings in some of the coins or tokens they cover. Please conduct your own thorough research before investing in any cryptocurrency and read our full disclaimer.
Image courtesy of Leonid Iaitskyi via Flickr
How Bitcoin Has Changed Online Gaming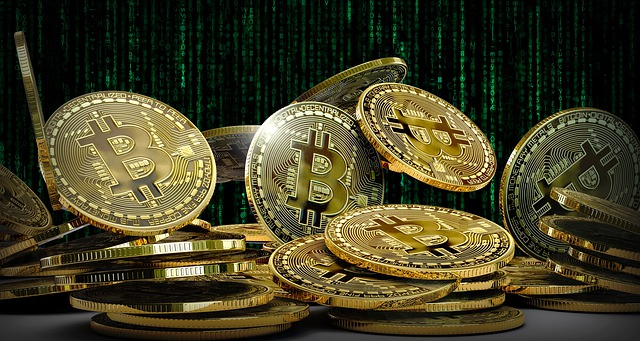 We always hear how Bitcoin is great for the financial industry, how it can remove the middleman and help you save money while you spend money. How it can provide fast transactions at any time to any place, even when you wish to send money to someone on the other side of the world.
While all of that is true, it is important to remember that Bitcoin's impact does not end there. The coin has already changed countless other industries, but one of the first ones that have accepted it with open arms — and therefore one that was changed the most — is the online gaming industry.
Bitcoin's impact on online gaming
The first thing to note here is that digital currencies have found their use in online gaming thanks to microtransactions. However, it goes far beyond simply purchasing an in-game item from another player. Bitcoin's biggest impact, without a doubt, concerns online gambling, sports betting, and similar activities.
Bitcoin brings security and anonymity
Bitcoin casino has become one of the new most popular places for an online gambler to visit, and for numerous reasons. Bitcoin brought increased security — to the financial industry, as well as online games. This is important because security is crucial for anyone who enjoys online gambling. It…
Cryptolinks Is Helping Crypto Participants Find Structure Amidst Chaos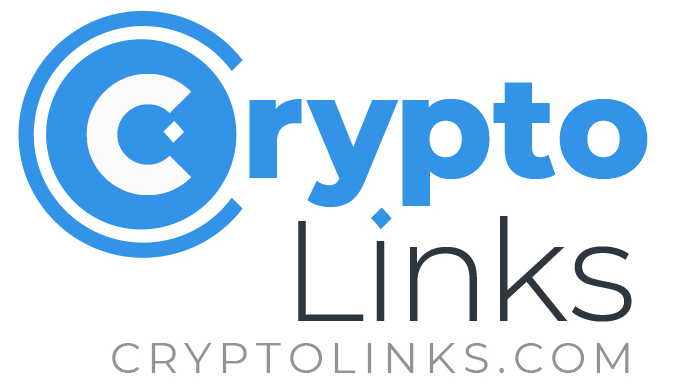 Avid participants of the crypto space would agree that it is a tad difficult to navigate the nascent digital asset market. Unlike traditional industries where established companies have stamped their dominance, the crypto industry is a nest for startups that are striving to make a name for themselves in various niches. As such, competition fuels the unprecedented growth recorded in the short history of crypto. And where there is competition, there is bound to be a demand for innovation.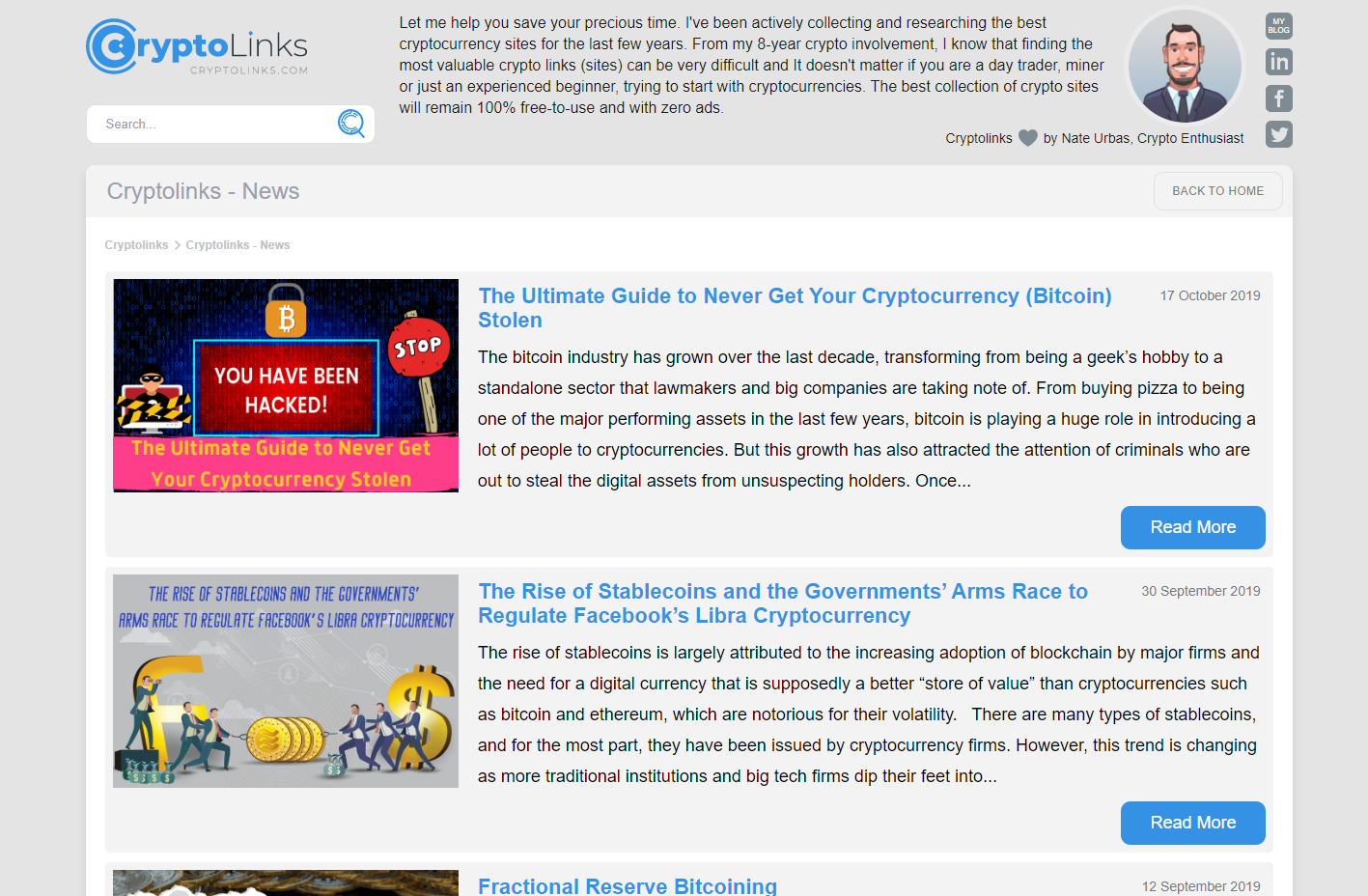 Although innovation trails the success of the crypto, it, however, presents scrupulous entities an opportunity to capitalize on the community's insatiable hunger for crypto developments. Hence, a company can simply put together a below standard product or service, call it all sorts of names, profess its innovative features, and generate revenue from such hype. This possibility is what every crypto practitioner has to contend with, as it has become increasingly difficult to differentiate between substandard products and quality ones. This assertion holds even for crypto experts, let alone new entrants who are yet to find their footings.
In light of this, crypto participants must go through a rigorous process to pick out products that suit their business models,…
Cryptocurrency, Online Gambling, and Regulation: One of the Three Can't Stay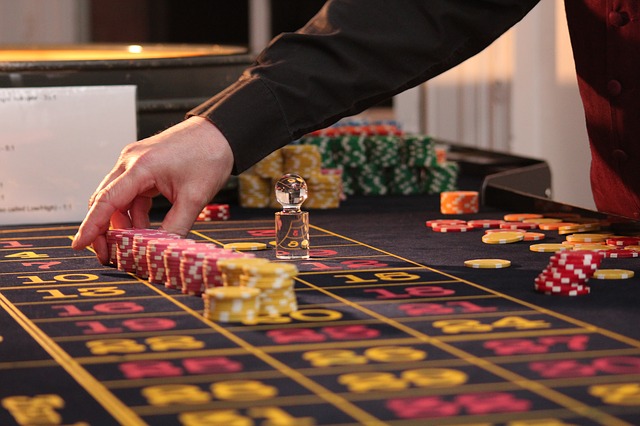 To say that cryptocurrency is disrupting the world of technology and finance is an understatement. Ever since they arrived on the scene in 2009, they've been geared toward forever changing the fintech landscape for good.
One of the main reasons the technology proved to be so revolutionary was blockchain — the backbone of most cryptocurrencies. Blockchain is the digital ledger that provides full transparency and immutability of data, all the while eschewing any kind of third-party authority meddling. These attributes can lend themselves quite handily in a whole series of industries.
But increasing regulation of cryptocurrency may lead to it no longer proving useful to particular niches. One of these endangered industries is online gambling, which could suffer tremendously from heavily regulated cryptos.
How Cryptocurrency Helps Online Gambling
Online gambling happens to be one of many that would (and does) benefit from integrating cryptocurrency. Gambling happens to be illegal in many countries, and the people there cannot access online gambling either, even though it specifically remains unaddressed by most legislation. They had no channels with which to finance casinos they wish to play in, seeing that banks or other financial services don't want to interfere when there's a chance of legal repercussions.
But cryptocurrency enabled casinos to accept players that had no alternative with which to engage…