Genie: the broadest Asian business loans exchange platform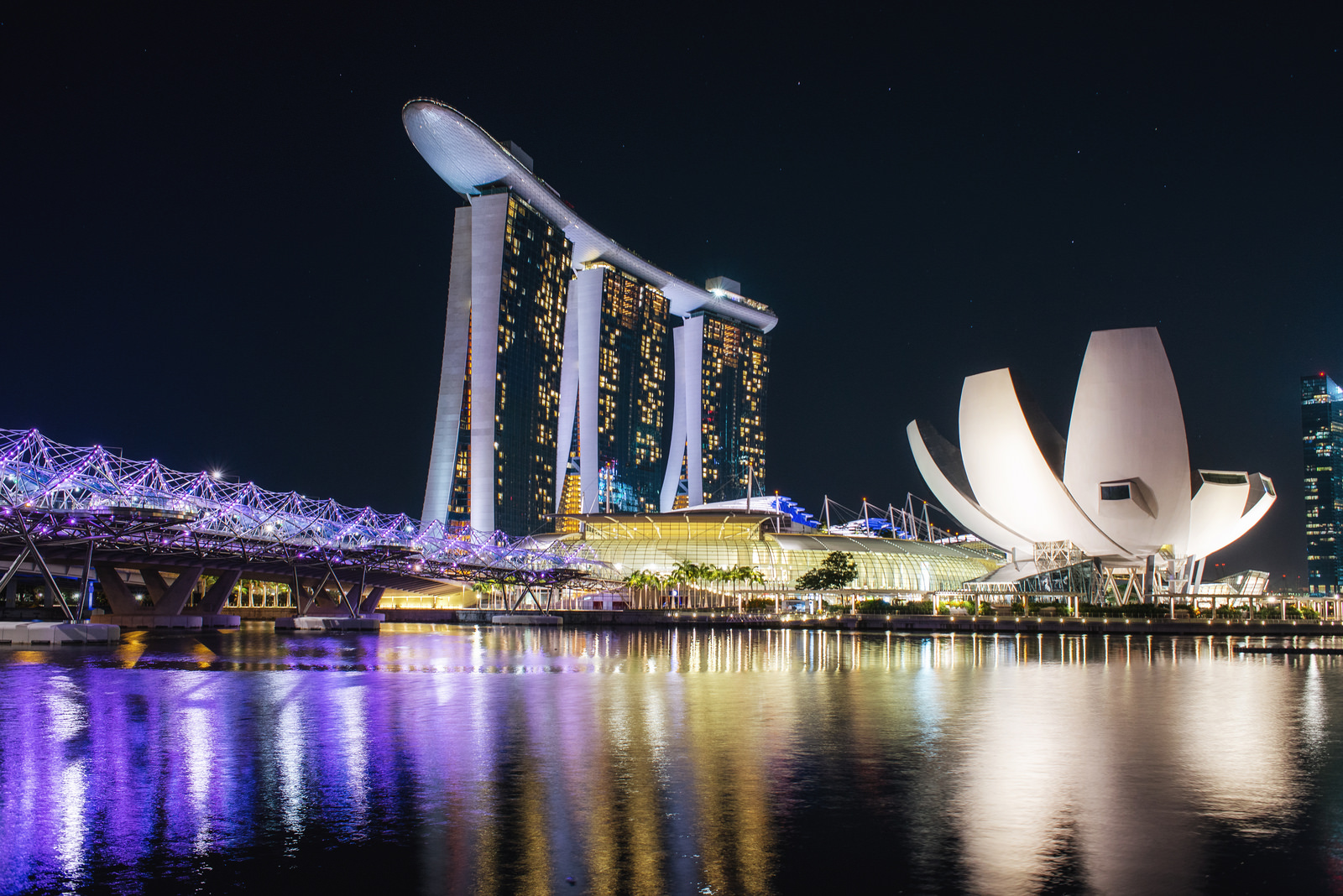 You could say that Singapore is a country in which most small and medium enterprises don't get the benefits, financial opportunities and overall relevance that they deserve, even when they contribute nearly half of the gross domestic product.
The process to which these enterprises submit themselves to obtain funds for their ventures can be painful and unfair, as traditional banks and financial institutes in Asian countries often ignore them.
These traditional banking institutes are quietly, little by little getting behind in numerous aspects of the operations, including transaction speed and issuance of loans and credit with fair interest rates.
They are considered rigid in numerous points, especially when compared with the blockchain technology. Given that banking institutions often overlooked specific client profiles when analyzing risks, Akshay Mehra and Bikash Saha joined their talents, efforts and time to develop the Crowd Genie platform, which serves as an alternate method for funding for young small and medium entrepreneurs and enterprises that get a constant rejection from banks.
Easier access to capital for SMEs
With Crowd Genie, the plan is for these SMEs to have easier access to capital in the Singaporean area, at least initially. The project is much more prominent, though, with dreams of Pan-Asian future success and recognition as a top-end name.
Using a P2P (Peer to Peer) marketplace lending platform, the Crowd Genie project wants to provide more opportunities to Singaporean SMEs. The team of founders, developers, and workers want to build a blockchain based network to supply all the Asian market that could substantially improve the capital flow while complying with laws and regulations.
Sometimes, a talented person in need of a loan carries with him, or her, the potential of being the next prominent tech developer, retail store owner or the leader of a global charity program. The Genie project wants to make sure that people with similar plans for greatness, the unbanked and the usually rejected suspects get an opportunity.
Genie is one of only four P2P lending platforms that hold a Capital Market Services (CMS) license by the Monetary Authority of Singapore (MAS), and it already performed the first ICO token sale of its CGCOIN currency.
What is the Genie Project?
The Crowd Genie project is a P2P lending platform based in the Asian country of Singapore. The company's primary goal is to put borrowers (which are registered small and medium enterprises and entrepreneurs) and lenders in the same environment.
Crowd Genie, as the official name reads, was founded in 2016 as a blockchain-powered platform to make transactions using the project's cryptocurrency, which is called CGCOIN. It has a "Dealings in Securities" license by the MAS.
The founders have made clear all the time that what Genies wanted to accomplish was a world of opportunities for the bankless and for the small and medium enterprises with big dreams but no budgets that needed a loan or a credit to start, or to keep going. Crowd Genie promotes a more open lending marketplace than traditional and obsolete banks.
The Genie project dreams about being the first Asian broad business loans assets exchange, which is a significant goal. The process would involve building a Digital Passport for all the actors to comply with regulations; then, the creation and popularization of the currency, the CGCOIN, the one that makes international and cross-border lending possible and is backed by the blockchain technology. Finally, Genie endorses a business loans asset exchange to allow users to trade business loans for liquidity.
Build your reputation as a borrower
The Crowd Genie platform will also help new small and medium enterprises to slowly build a reputation, in the form of real-time credit histories. The network will incentivize timely payments and the trade of CGCOINS. If the person or entity borrowing money has an excellent reputation in the system, he/she will probably have access to lower interest rates and higher investments in the future.
Borrowers will enjoy initial upfront fees from $2000 for initial company evaluation and listing, 8% flat minimum interest rate, 2% fees and three to five-day listing approval. On the other hand, lenders will like the less than 5% of monthly repayments, 14%+ returns, 40+ years of risk underwriting experience, and 100% funds held in Escrow.
The founders have identified the underbanked population as one of Genie's most significant targets. According to Mehra, "they have all the right credentials to be given loans or have some kinds of financial products, but are still underserved."
Numerous businesses belong to Genie's list of partners, and coin holders can invest in these companies while taking advantage of the backup and reliability of the Ethereum blockchain technology. In these companies, users can usually have access to higher returns (12% or more) than those that banks could give them.
Mining Strategy
People holding CGCOIN after the ICO has finalized will have the capability to invest in some fields and businesses belonging on the platform, both in Singapore and in the Asian market, with the usual credibility that smart contracts and the Ethereum blockchain provide.
Coin holders, from this point on (after the ICO and the CGCOIN liquidation,) will enjoy higher returns than those they can get from banks with lower interest rates. They can perform investments without worrying about anything, as the platform itself checks the identity and listings of SMEs with the digital passports.
The CGCOIN can't be premined, but that doesn't mean that the Genie platform and network are not worth the investment. To the contrary; borrowers stand to be the most benefited group, as they will be able to build their credit histories and scores real-time.
The Genie Project ICO
The Genie ICO recently hit its soft cap of $5 million, with another $20 million in the pipeline. They had achieved about $2.5million through crowd sale; with the $3million underwritten amount, the current token purchase crosses the soft cap of $5million.
Founders claim to be in fierce negotiation rounds with a few private purchasers for the past weeks, with a potential purchase of $20 million.
Hitting the soft cap further strengthens Genie's business plan and sets us up to deliver on their vision faster, and help suddenly expand to other markets. They are already in the process of growing their team in Singapore — both technical and business development — and want to ensure that they continue to build and scale a credible business model.
The ICO, which started a few weeks ago, finalized on March, 1st. Tokens were for sale at a rate of 0.0025 ETH, with a fundraising goal of 5,000,000 USD that was already met. As it happens with most new currencies starting with an initial coin offering, unsold tokens will be burnt.
Token Information
Ticker: CGCOIN
CGCOIN token rate: 0.0025 ETH
Token type: ERC20
Fundraising goal: 5,000,000 USD
Total Tokens: 60,000,000
Available for Token Sale: 83%
Сan't participate: USA
Bonus for the First: UP TO 50% BONUS
Min/Max Personal Cap: 0.1 ETH (1 ETH DURING PRE-SALE) / NO LIMIT
Accepts: ETH, BTC, USD
First ICO: February 1, 2018, 1:00 AM – February 21, 2018, 12:59 PM
25% Bonus
Min purchase – 40 CGCOIN tokens (0.1 ETH)
Second ICO: February 22, 2018, 1:00 AM – February 25, 2018, 12:59 PM
15% Bonus
Min purchase – 40 CGCOIN tokens (0.1 ETH)
Third ICO: February 26, 2018, 1:00 AM – February 28, 2018, 12:59 PM
5% Bonus
Min purchase – 40 CGCOIN tokens (0.1 ETH)
Fourth and final ICO: February 28, 2018, 1:00 AM – March 1, 2018, 12:59 PM
Min purchase – 40 CGCOIN tokens (0.1 ETH)
Future Development of the Genie project
The ICO has finalized, with most of the goals that the staff set already accomplished. The scenario is now set for the Genie project's solidification as the largest Asian business loans exchange platform.
Small and medium enterprises and entrepreneurs, often armed with little to no budget to speak of, can also have exciting projects to pursue. They just need the help of a reliable system that doesn't kill them with abnormally high-interest rates and low returns that don't guarantee that they can build or acquire the supplies needed for the ride.
In a system in which both borrowers and lenders will have opportunities to grow and invest in exciting projects and proposition, the world as a place stands to benefit greatly. Remember, sometimes, all we need is a single shot at success.
For more information, visit the Genie ICO website.
Disclaimer: This article should not be taken as, and is not intended to provide, investment advice. Global Coin Report and/or its affiliates, employees, writers, and subcontractors are cryptocurrency investors and from time to time may or may not have holdings in some of the coins or tokens they cover. Please conduct your own thorough research before investing in any cryptocurrency and read our full disclaimer.
Image courtesy of Leonid Iaitskyi via Flickr
Alpha Capital LLC and OncoGenerix announce a new US-based pharmaceutical factory with tokenized ownership (ONGX Tokens)
Novel and generics pharma producer OncoGenerix and Alpha Capital LLC are launching a new injectable pharmaceutical factory in the US, both companies announced in a press release.  The new production facility will be similar to the one that OncoGenerix already operates in China, the company stated.  Alpha Capital LLC also said it is considering a Georgia Opportunity Zone as the location for the new plant. The output capacity of the new project is expected to reach 20 million vials of injectable oncology products and vaccines. OncoGenerix has recently completed a state-of-the-art pharmaceuticals factory in Mudanjiang Province, China. 
The announcement follows an international capital raise that Alpha Capital, LLC initiated in May.  The offering is a first-of-its-kind digital investment opportunity, which includes tokenized ownership of a pharmaceutical facility. Alpha Capital, LLC said it is offering up to 500 million ONGX Tokens at US $0.12 per token and a US onshore offering of shares in Alpha Capital's special purpose vehicle. The ONGX Tokens are built on the ERC20 blockchain protocol, serve as a SAFE (simple agreement for future equity), and will be exchangeable at the option of the investor for equity-token securities..
"Our joint work with…
Revolutionary Blockchain-Powered Social Media Platform Hyprr Set To Launch In August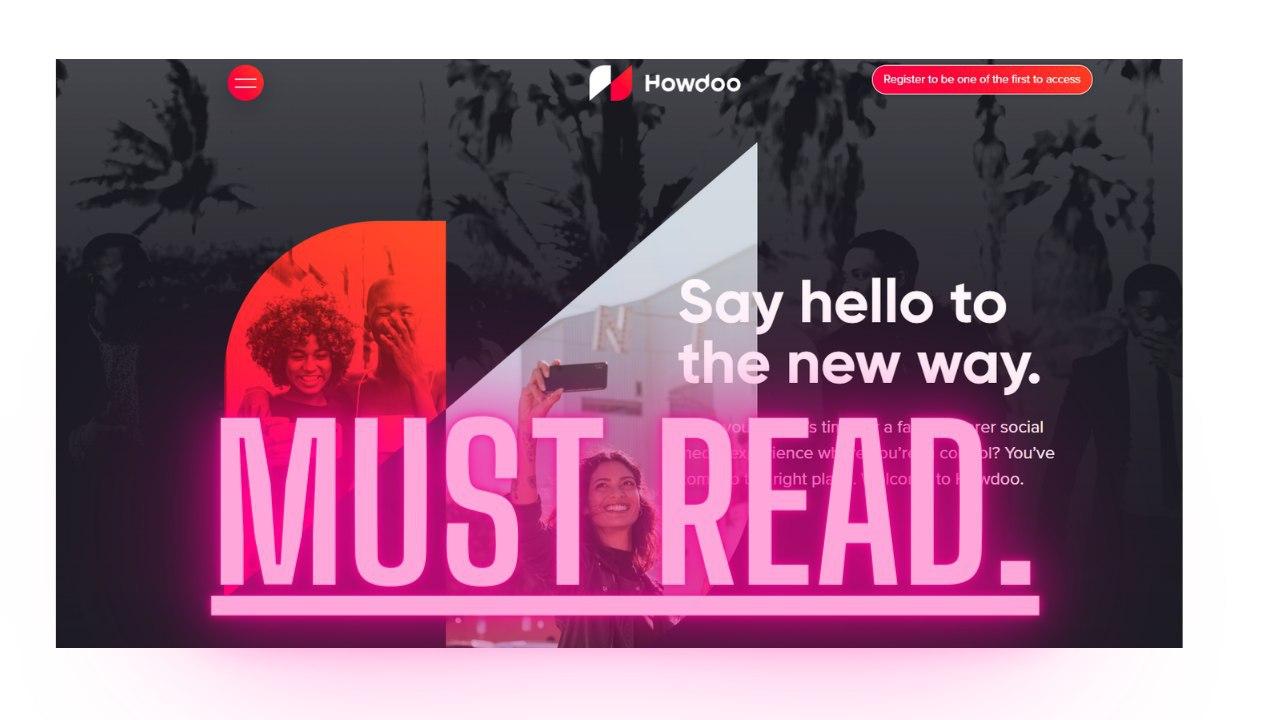 This could be a game-changer as Hyprr (formerly Howdoo) incorporates most of the benefits of other social media platforms and combines them into one. Oh…and it's also on the blockchain, so censorship-resistant you could say. 
HowDoo officially changes its name to Hyprr. The team is pleased to finally announce the launch of their new blockchain-powered social media platform Hyprr going public in August.
Why Hyprr? You may ask.
The answer is simple and straightforward.
The current social media landscape is no longer sustainable. There have been several cases of data breach and unauthorized mining of users' data. The owners of the popular social media platforms wield too much power and take arbitrary decisions. It is really all about them and what they want, when in fact, it should be about the users.
Now is the time for a change. This is why the idea of a social media platform truly powered by blockchain technology is an exciting one. A platform that gives full control and ownership to users, a safe and secure space where users can decide what happens to their information. A social media platform where content creators are duly paid and rewarded for their content. The good news is, a social platform like this already here, it is called Hyprr. Let's say you're a content creator with a few thousand followers, well under youtube's…
Casino Card Games Everyone Should Know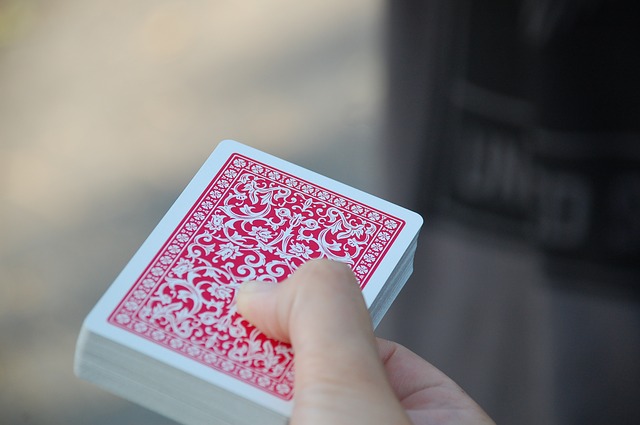 Do you know how to play the most iconic, rewarding, and popular casino games? Surely you thought of roulette and slots first, but you might be surprised how much more lucrative and exciting playing card games can be. 
Ok, we understand that poker takes a lot longer to learn and master than blackjack. But out of this list of the top casino card games, it's definitely a favorite of players all around the world. Card games generally tend to challenge us a little more than the other games like slots and roulette. Perhaps that's the reason why players who love blackjack or baccarat usually stick to them. 
Some card games are based mostly on luck, but the ones that challenge you are a lot of fun as well. Here are the classic card games you'll find in every casino, including online at sites like 888 Casino.
Blackjack – The World's Favorite Casino Card Game
The blackjack table is usually crowded when you visit a casino, that's because blackjack players understand what they can gain. Blackjack has the highest return to player rate out of all the table games. Roughly 99.7% of all the money the casino earns from blackjack goes back to players!
Moreover, with blackjack, you can choose from several different variants, so even if you are a pro, you don't need to feel bored. Plus,…