The Rouge Project: Building a foundation for E-commerce 3.0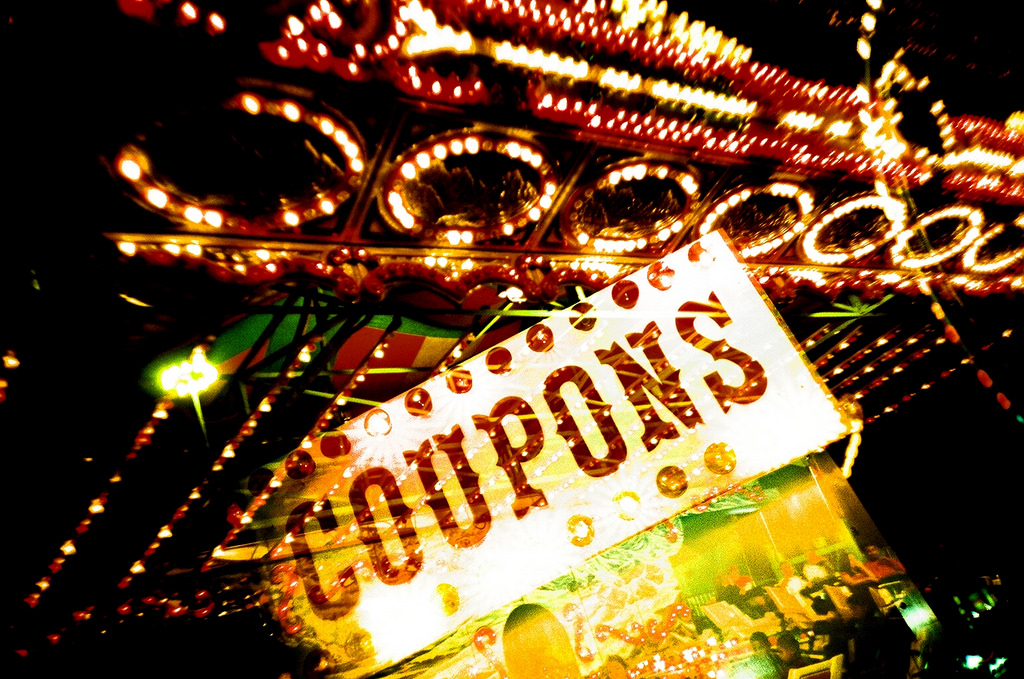 Everything is moving towards mobile as more industries get swallowed up by the Smartphone digital revolution. Just think about it. The TV is now the radio and your phone is the new TV where all the attention is headed. For instance, the paper coupon industry is undergoing a disruption with the advent of Smartphone applications that make it seamless for users to redeem, acquire store and share their coupons. In fact, a good example of this fast-rising phenomenon is the number of mobile coupon users in the US alone.
Just between 2013 and 2016, statistics indicate that the number of mobile coupon users rose from 61 million to a whopping 104 million. Obviously, there are a variety of reasons that contribute to this rise. However, what clearly stands out as a contributor to the rise is the fact that mobile coupons are less costly and more convenient when it comes to linking products with existing marketing tools and strategies. The possibilities are endless when you combine the power of Smartphone and the revolutionary capacity that is Blockchain and cryptocurrencies. Actually, one company that is certainly poised to build on top of this growing industry is the Rouge Project.
What is the Rouge Project?
Put simply, the Rouge Project is a permissionless, decentralized and trustless global platform for coupons built on Ethereum's ecosystem and geared to leverage smart contracts for the benefit of brands, content producers, and coupon users. The main aim of the project is to solve problems of fraud that are common in most traditional coupon systems while keeping track of a huge database of coupons on a decentralized Blockchain network. The ultimate goal is to enable seamless redemptions, issuance and guaranteed ownership of coupons.
How the Rouge Project will work
At its core, the main aim of the project will be to bring value to three parties in the ecosystem including merchants, content creators, and the general public. Generally, company brands are eager to distribute coupons to their loyal and potential customers as a marketing strategy. Therefore to deal with the issue of double redemption and fraud, The Rouge Project will develop cryptographic security levels on the digital coupons, therefore, making it easy to account for, track and verify on a public ledger
On the other hands, the public will enjoy error-free coupon programs with verifiable guarantees that also allow coupon users to resell exchange and transfer acquired coupons as they wish. Furthermore, content creators (also known as coupon publishers) will have a chance at receiving higher commission revenue from coupon ads as there will be no middlemen in the ecosystem. As a result, the coupon programs will be viable incentivize for creators of content to build up strong consumer audiences and boost if not promote the coupon programs.
The Vision for the Rouge Project
Primarily the project is designed to make it easy for companies to produce coupons as the only cost involved is in advertising. This significantly reduces the cost per acquisition and the cost per redemption for each coupons program. Plus, all users of the network are able to acquire a digital signature that enforces authenticity and traceability making it practically impossible for fraud to exist while ultimately lowering costs.
The Team Backing the Rouge Project
Founded by Naira d'Arcollieres, an Ethereum believer, and an entrepreneur, the Rouge Project also boasts of having Christophe Le Bards as the Chief Architect not to mention Valentine D Guillois as the lead developer of the project. The rest of the team also comprises of project managers and business developers who have extensive industry experience and are poised to take the rogue project forward.
To differentiate its agenda and also drive more attention, the Rouge team has been at work attending Blockchain and cryptocurrency conferences such as the recent d10e Silicon Valley conference that presented a chance to interact with industry influencers.
The Rouge Project also boasts of a competent team of advisors including Mark Attwood who is an award-winning entrepreneur and internet marketing guru. The advisory team also includes Blockchain and startup experts such as Padraig Walsh and Bob Seeman.
Even though the project is still under development, the team is on track towards differentiating its approach to couponing by eliminating middlemen, enabling cryptographic levels of security to coupon programs and presenting a traceable and unique coupon feature that is only redeemable once.
Token Pre-Sale details for the Rouge Project
For anyone looking to be part of the Rouge Project, their whitelist form is open for registration for a private token presale of the RGX token. The token is set to be used as a utility token on the platform and does not offer any right to other entitlements. The token will fundamentally be used on the escrow price discovery network for CPA and CPR payouts on the platform. Plus there will be reserve value in the tokens with every coupon. At the moment, there is a special discount for participants in the token pre-sale plus the distributed tokens will be redeemable during the RGE public crowdfunding.
Conclusion
The Rouge Project is looking to establish the future of e-commerce. Basically, digital coupons simply give a general signal of the price that a merchant is willing to sell a product or service to a particular set of customers under certain conditions. The Rouge Project is making this possible while adding more utility to this program thus enabling involved actors to benefit and grow industries at the same time.
For more information, check out the Rouge Project website.
Disclaimer: This article should not be taken as, and is not intended to provide, investment advice. Global Coin Report and/or its affiliates, employees, writers, and subcontractors are cryptocurrency investors and from time to time may or may not have holdings in some of the coins or tokens they cover. Please conduct your own thorough research before investing in any cryptocurrency and read our full disclaimer.
Image courtesy of Cameron Russell via Flickr
Why You Should Use an E-Wallet When Gambling Online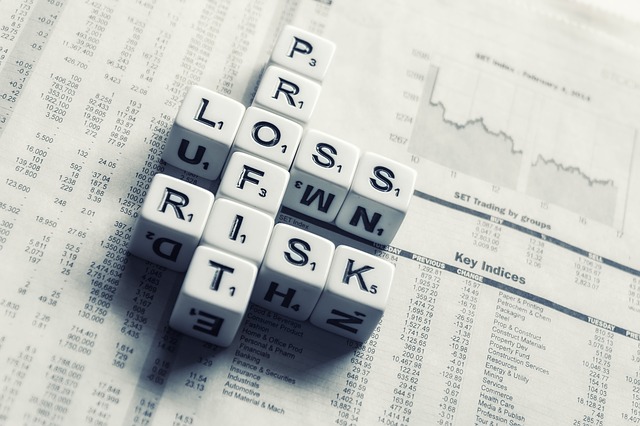 Thanks to the internet and technology, we all can play casino games anytime we want and wherever we are. Playing casino games remains to be the favorite hobby of many people, and in times like this, when the world is dealing with a pandemic, playing online is the safest way to continue this kind of hobby or entertainment.
Now, when it comes to playing online casino games, convenience always plays an important role. Part of this is ensuring that you safely make a deposit to your account and easily get to withdraw your winnings whenever you want to. 
When it comes to payment options, there are many that you can choose from. However, there's one payment method that you should give a try if you haven't tried it yet. It's making use of an e-Wallet to make a deposit. Nowadays, there are many PayPal Casinos and other casinos that process payments made with e-wallets. If you haven't tried it yet, here are great reasons why you should.
What is an E-Wallet?
Before we let you know what the benefits and advantages are, you first should understand what e-wallets are. An e-wallet sounds exactly what it is. It's an online or digital wallet. This is where you can store your money electronically. This is also what you…
4 Ways Live Poker Is The Most Social Way To Gamble Online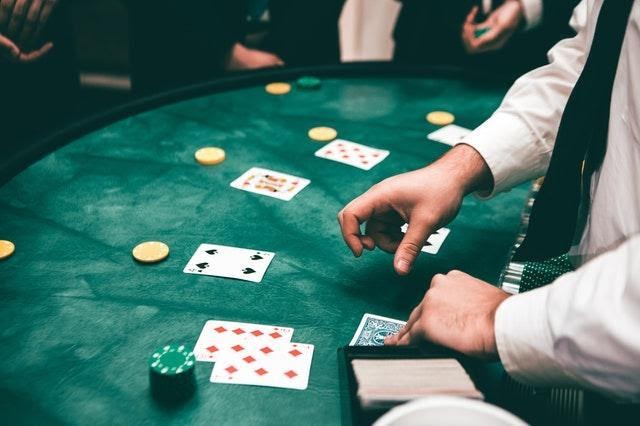 Sociability heightens the enjoyment you can get from gambling. And no game oozes more social interaction than poker.
Playing offline or in a less interactive online lobby can be fun. But they lack the people and personality which makes poker come alive.
On the other hand, live poker embraces the best of online and blends it with a genuine casino atmosphere. Not to mention you can soak up the fun without having to step foot outside your own door.
Read on to discover why live poker is the most social online gambling experience. 
Live poker offers a better social setting
Most online sites offer a chat bar or options to click on set phrases like 'good game' or 'I'll get you next time'. But in all honesty, they do nothing but remind of an obvious lack of social interaction.
Why settle for a little, when you could have it all? Live casinos offer both online play and a social setting that does its best to resemble a real casino.
Forget about scrambling through typos and clicking speech bubbles. You can easily strike up a conversation by just talking. Meaning that you can have fun without relying exclusively on gameplay.
If the social upsides of live poker are piquing your interest, you…
Are Gambling Regulations For Slots Changing?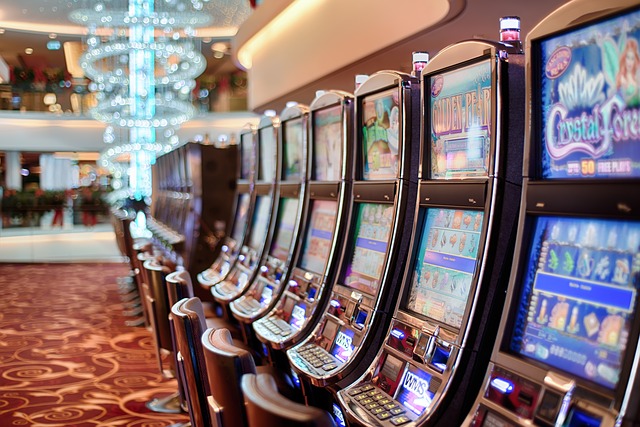 When it comes to gambling laws and regulations, the situation is one of constant change. This is because the way the public reacts to gambling freedoms is unpredictable. Since the digital revolution of the mid-1990s, technology has made gambling readily available to the masses. The introduction of online casinos and slots has unsurprisingly changed the face of gambling beyond recognition. Gambling has increased amongst the public and people from all backgrounds are now indulging in this hobby. People now prefer online gambling to traditional forms of betting. The popularity of online gambling has boosted the revenue the gambling industry creates and this has mostly been driven by the popularity of online slots.  However, with so many new gamblers out there, problems have occurred with problem gambling and gambling addiction. 
The Importance Of New Laws 
With so many new punters out there and new forms of gambling being readily available to them, it is important that laws are constantly updated. These laws are not only designed to curb gambling addiction, but they are also put in place to protect punters from unscrupulous online casino establishments. When the first online casinos hit the internet there was little regulation of these virtual entities. The explosion in numbers of these virtual venues was met with a huge increase in complaints about them…