Moonlite Set To Be The Second Largest Crypto Miner In Iceland
With reports indicating a rise in the number of data centers for mining cryptocurrency in Iceland, it's pretty obvious that the Bitcoin and Blockchain popularity is still at its peak. According to an article on BBC.com quoting an energy firm spokesman from ice land, the exponential rise of Bitcoin mining has led to "a gobbling up of power resources".
In addition to the rising Bitcoin craze, is the rising number of altcoins that keeps growing on a daily basis. This growing popularity of cryptocurrency and the rising number of Blockchain projects can only mean one thing; more mining. Therefore since cryptocurrencies are here to stay, it goes without saying that the future will be characterized by even more mining companies. But the biggest concern for most governments and environmental stakeholders is the huge uptake of energy required to mine cryptocurrencies. This is why companies such as Moonlite have taken up measures to set mining data centers that only use green energy sources.
More about Moonlite…
With most of its infrastructure still under development, Moonlite is an upcoming mining entity set to launch in August 2018. The project is set to use wind, geothermal and hydro energy to mine cryptocurrencies with the help of dedicated ASIC miners. With a vision of building on the budding crypto industry, Moonlite mining is set to enable affordable and profitable mining with the cheapest electricity tariffs going at $0.004/kWh. Moonlite is set to focus on mining the largest coins so as to achieve profitability.
However, with the difficulty level of mining rising (especially for the large and popular coins) how will Moonlite achieve profitability?
Well, the company has plans to set up several mining pools that enable in-house node creation for each mined cryptocurrency. Moonlite will also look into arbitrage trading whereby it will develop strategies for selling coin at their best price on the volatile cryptocurrency markets while buying the most efficient mining machines at the lowest price. Besides, with an aggressive equipment replacement policy that the company has set up, plus the fact that some of their data centers are set to be located in Iceland, there certainly will be a competitive advantage given to Moonlite compared to the competition.
Moonlite ICO details
Apart from the fact that Moonlite will use up some of the mined coins and convert them into fiat currency for funding operations, the Moonlite team has also set up an ICO that is set to raise a hard cap of over $30 million in a 3 phased token sale. Currently, there are about 10 days left until the end of the Moonlite ICO and a total of $6.35 million has been raised so far. Furthermore, Moonlite is giving investors and token holders more control of the project with a voting platform that will enable token holders to vote on security, human resource, and financial operation matters.
Developments with the Moonlite mining project
According to a recent tweet by the company, the Moonlite team is currently in the process of confirming agreements and contracts in Iceland

With the growing number of mining companies across the globe, there is no doubt that Moonlite is a first of its kind into this space and it is set to establish its authority in the cryptocurrency mining industry as a green energy mining operation. Currently, there are multiple mining operations in Iceland with more inquiries from over 50 mining companies seeking energy supply services from energy companies as indicated by an article on BBC.com. According to the article, about 840-gigawatt hours of energy are used up by mining companies in cooling systems operations compared to the 700-gigawatt hours used by homes in Iceland annually. As a result, competition for energy consumption among mining operations in Iceland is growing and companies that are fortunate to get long-lasting energy supply contracts are sure to be at the forefront of this budding industry.
Moonlite secures critical contracts
Basically, getting into the mining space especially when it comes to using green only sources of energy is no mean feat. Over 10 percent of the requests are rejected and huge stakes in terms of bank guarantees are required just to set up a mining operation. Fortunately, Moonlite has finalized agreements on a contract that will have its mining operations receive energy supply from 2 energy producers with a guaranteed 15 Mw of energy.
Apart from securing contracts with energy transmission companies, Moonlite has also purchased property and land in Keflavik guaranteeing its position as the 3rd largest conventional cloud storage HPC center in Iceland. In the crypto mining space, Moonlite is set to be the second largest mining operation right after Advania (a data center that rents out space for mining activities)
Basically, on its launch in August, Moonlite will be set to be a leading mining firm globally, and one of the largest miners in Iceland (the data center of the world).
Conclusion
The rising cost of mining as currently experienced by miners across the globe is mostly a result of the rising difficulty of mining as more people jump on the cryptocurrency and Blockchain bandwagon. In addition, electricity costs are also a big contributor to the huge expenses that miners have to deal with. The fact that a company such as Moonlite is set to provide an affordable alternative with the use of green only energy sources is a plus as Moonlite can continue to profit while efficiently consuming energy. Now that Moonlite is on track for takeoff in August, there is definitely more to expect from this company.
Disclaimer: This article should not be taken as, and is not intended to provide, investment advice. Global Coin Report and/or its affiliates, employees, writers, and subcontractors are cryptocurrency investors and from time to time may or may not have holdings in some of the coins or tokens they cover. Please conduct your own thorough research before investing in any cryptocurrency and read our full disclaimer.
Image courtesy of jaime.silva via Flickr
Bitcoin Cloud Mining Startup Miningzoo Receives Strategic Investment from Institutional Investors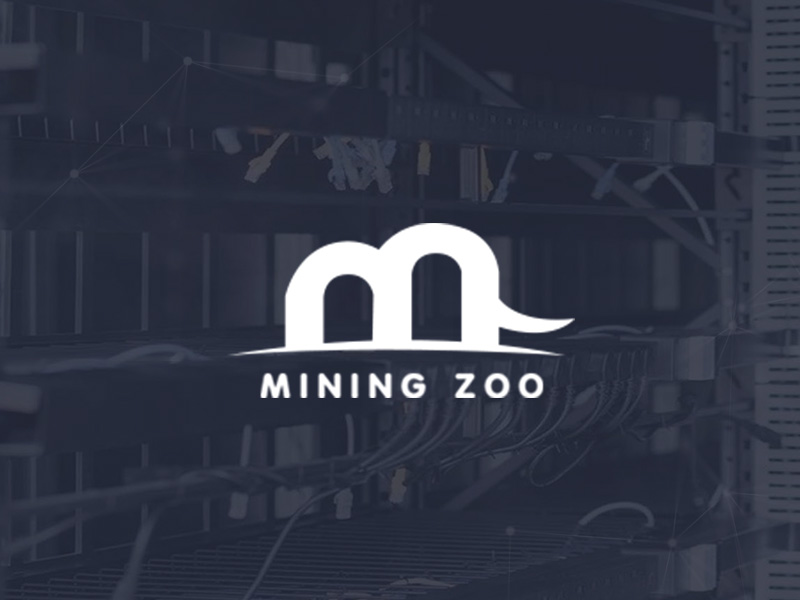 -Long crypto, short fiat!
Looking for an easy and smart investment solution for the crypto market? Cloud mining of bitcoin at Miningzoo.com is the answer for you. This cloud mining provider, though newly launched, has already gained a solid reputation for its convenience, efficiency, and stability. Miningzoo, a rising start in cloud mining, is on its way to become one of the best cloud mining platforms, gaining attention from global investors.
Already in a strategic partnership with Lpool and Li De United Co. Ltd, over the past few months, Mining zoo has obtained new funding from Ceyuan Ventures, a high-tech focused VC and United Capital, adding to its existing investors' list of Longling Capital, Consensus Fund, etc.
Miningzoo boasts large-scale miners based in distributed locations across the globe, equipped with professional operation and maintenance teams, and top-of-the-line miners. Miningzoo provides users with a one-stop efficient bitcoin mining service. At present, the Miningzoo platform focuses on bitcoin mining power for rent. Miningzoo is committed to creating the smoothest experience in cloud mining for clients.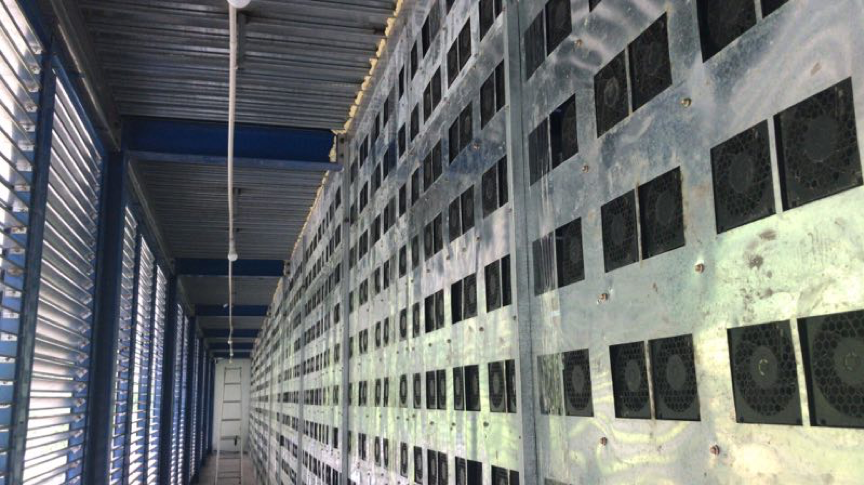 MicroBT – The Most Trustworthy Bitcoin Miner Provider
About MircroBT
Shenzhen Bit Microelectronics Technology Co., Ltd. (also known as "Bit Micro" or "MicroBT") was founded in 2016 and has its main office based in Shenzhen, China. The company is specialized in producing and designing high-end 28nm/16nm/7nm dedicated chips, as well as providing developments in sectors such as blockchain technology, cloud computing and artificial intelligence.
The MicroBT company has independent intellectual property rights over its dedicated chips and ancillary products. The company also deploys cloud computing data centers and platform processes, catering to areas such as cloud computing, artificial intelligence, blockchain, where big data processing is required.
MicroBT Founder
Yang Zuoxing is the Chairman, General Manager, and CTO of MicroBT, establishing the company back in July 2016. He holds a Ph.D. from the Tsinghua University, and is accredited with founding the full-custom chip design methodology, which is the core technology of the dedicated high-performance computing chip.
A serial entrepreneur with more than two decades of experience in chip design, technology management, business and company management, Dr Yang aims to use his full-customization methodology to bring forth the greatest innovation in the field of technology.
What Miners Can You Purchase at MicroBT?
MicroBT's miners can be used to mine cryptocurrency that runs on the SHA256 algorithm, such as Bitcoin and Bitcoin Cash. The five ASIC miner models, M20S, M10, M10S, D1, M21, can be purchased directly from their official website.
MicroBT Whatsminer M20s
The MicroBT Whatsminer M20S has…
Is CCRB's New App The Latest Big Shot In E-Tail And Mobile Mining?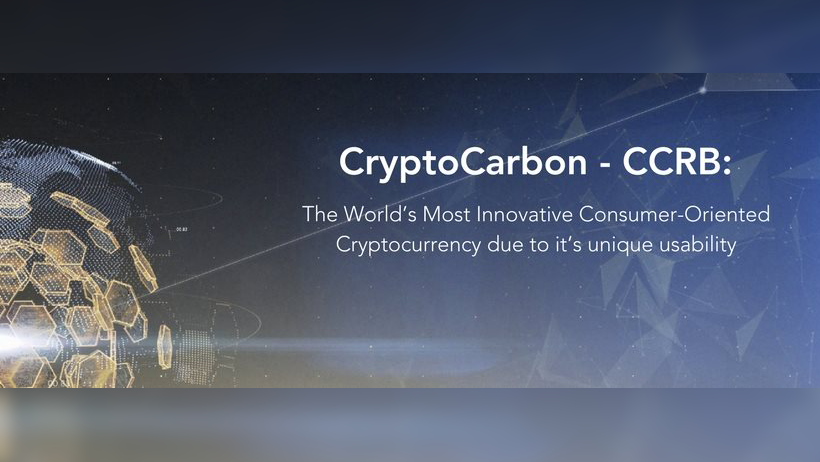 CCRB to launch a dedicated consumer-oriented app allowing users to Shop, Trade, and Earn. While companies like Coinbase with their e Gift cards are just about to knock the doors of this multi-billion dollar market, CCRB has already unlocked a host of opportunities for thousands of consumers from all across the world – including mining through their mobile device. 
Cryptocarbon, a UK based, consumer-driven Blockchain venture is proud to announce the launch of its power-packed CCRB App. The new Crypto Carbon App is particularly designed for crypto lovers all across the globe – it allows users to shop with 100% payments made in cryptocurrency – there is no getting a new card or paying in fiat. The new app is loaded with features as it also allows users to swap between 6 major cryptocurrencies and allows for crypto mining right from their mobile devices.
The cryptocarbon platform is exclusive and unique as it genuinely allows its users to make valid purchases from over 35,000 partner outlets spread across 200 countries using their crypto assets. The exciting new app is a promising development. Big names like Coinbase are coming with typical eGift cards to allow crypto users to directly use their crypto assets to purchase limited products at select retail stores. The team is already working on an advanced version of the app – CCRBXPRO. The pro version will have added features and functionality.
While CCRB already acquired a good…