Nano Coin: How the Recent Developments Will Shape the Future of Nano Holders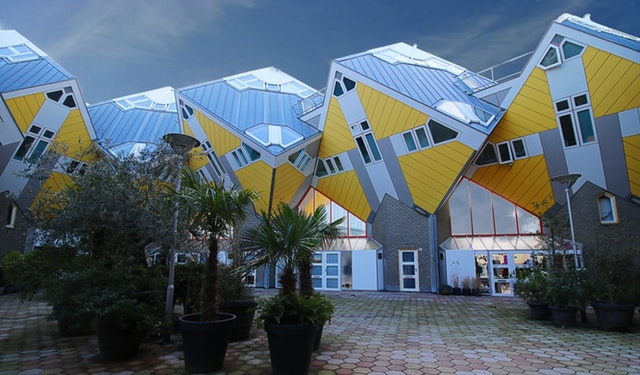 If we go through the cryptocurrency market en masse, it might seem that the current market status is still a little on the bearish side with the most influential cryptocurrencies still under recovery from the plummeting downfall in January 2018. However, if we consider various cryptocurrencies individually, the scenario wouldn't seem so bleak because the downfall in Bitcoin's price has presented with golden opportunities for several relatively lesser known coins. Nano coin certainly belongs to the group of currencies that were adumbrated by Bitcoin's influence until the beginning of this year.
Nano initially began its journey with a different name, RaiBlocks (XRB) in March 2017. Despite offering some unique features to the group of traders, this currency initially struggled to make a mark on the cryptocurrency market. But when RaiBlocks was rebranded as Nano on the 31st of January, 2018, things start to take a dramatic turnaround. Right after this rebranding, the price of Nano exhibited a significant upsurge (41% approximately) which clearly accentuates the fact that the previous name was the only reason behind its initial struggle. The sole purpose of the introduction of this currency was to offer a feasible solution to Bitcoin's scalability issue by providing instantaneous transaction.
Here, a few things concerning Nano's technology and features would be discussed along with its recent developments.
The Technology behind Nano:
Nano coin is an ERC-20 token which is based on the DAG algorithm along with a private code known as Block Lattice. In lieu of Bitcoin's proof of work protocol, Nano uses a DPoS (Delegated proof of Stake) protocol that not only increases its transaction speed but also the security of its ecosystem. The main reason behind this currency's popularity so far has been its instantaneous transaction system and high scalability. Both DPoS protocol and the Block Lattice code are responsible for maintaining this feature. The Block Lattice code enables the fast transaction system by operating transactions on a separate network away from the main chain. As each transaction is conducted on separate blocks, the block size issue gets resolved right away.
Salient Features of Nano Coin:
This cryptocurrency comes with a significant number of very unique features that cannot be found in other digital currencies. Nano possesses an adroit development team that is constantly working on making these features even better for the Nano holders. Some of these features include:
Resolving Block Size Issue: Nano's ingenious block lattice code has managed to nullify the block size issue completely. This issue is one of the principal reasons behind the sluggishness of Bitcoin's transaction and its efficiency. With the block size problem eliminated, Nano's blockchain ecosystem can offer tremendous scalability to its users.
Universal Blocks: In a blockchain system, blocks can be classified into four different categories namely receive blocks, send blocks, change blocks, and open blocks. In Nano's platform, all these four blocks are combined into one single block with all the features remaining intact. These blocks are known as Universal Blocks. With the help of these blocks, Nano users can take advantage of a much efficient, convenient, and secure blockchain network. These Universal Blocks also provide all important data to the token holders as per requirement. Nano holders can know their individual balances without any hassle because of these highly efficient blocks.
Free Instantaneous Transaction: Nano coin was introduced to resolve Bitcoin's scalability issue. Hence, it is of no surprise that Nano provides an instantaneous transaction facility to the traders across the globe. However, such a high-quality service comes completely free of cost. Also, the latency of Nano's transaction system has also improved significantly over the past few mo0nths which allow the users to upload account chains anytime they want.
Recent Nano Coin Developments:
This currency has recently published an updated roadmap consisting of various goals and targets likely to be reached by the end of this year. The most significant Nano coin developments in progress include:
Nano Wallet: Nano's development team has been working on releasing this wallet for a long time. The wallet is supposed to augment Nano coin's efficiency and acceptability. Once the Nano wallet is launched, it would be compatible with iOS, Android, and Desktops.
New Block Explorer: A new block explorer of this coin is around the corner which would shift its base from nano.org to nanocode.co. This new explorer would enable users to monitor the live coin performance on a more user-friendly interface.
Nano Wat.ch Application: Once this application is launched, the holders of this digital currency would be able to see up to 50 recent Nano transactions to keep track of their payments.
Current Condition of Nano Coin:
As of 31st May 2018, Nano Coin holds the 34th position on Coinmarketcap with a market capitalization of 565 million USD and coin price of $4 approximately. In the past few days, Nano has managed a conspicuous upsurge in its price with a percentage of circa 3.5.
Final Thoughts:
RaiBlocks was rebranded to Nano in almost the same time of Bitcoin's downfall and one simple change has transmogrified its position in the market. Nowadays, security and scalability are major issues that most cryptocurrencies are working on perfecting. As Nano has incorporated this feature from the very beginning, it serves as an extra advantage. With the new developments around the corner, Nano's blockchain system is likely to become even more impregnable and efficient. Although it is nearly impossible to foresee any coin's future, it is safe to say that Nano holders can expect a prosperous 2018 if the current trend continues.
For the latest cryptocurrency news, join our Telegram!
Disclaimer: This article should not be taken as, and is not intended to provide, investment advice. Global Coin Report and/or its affiliates, employees, writers, and subcontractors are cryptocurrency investors and from time to time may or may not have holdings in some of the coins or tokens they cover. Please conduct your own thorough research before investing in any cryptocurrency and read our full disclaimer.
Image courtesy of Pexels
VOLUM uncorks its track and trace platform for global alcoholic beverage producer ISBG
VOLUM onboards global wine and spirits producer, ISBG, to simplify its supply chain process with a track-and-trace platform that digitizes and reduces traditional paperwork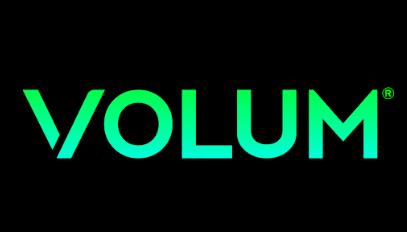 ESTONIA — March 2019 — VOLUM, the blockchain ecosystem for enterprises, is announcing that ISBG, a global producer of alcoholic beverages incubator, is partnering with VOLUM to implement its platform into its sales and distribution process. The VOLUM platform digitizes and simplifies both traditional paperwork and the supply chain process, using its operational smart contracts.
A supply chain can be a difficult process to track and trace. A comprehensive system of organizations, activities, information, and resources have to be accounted for, not to mention the overwhelming amount of paperwork. So, what's a large corporation to do, if it truly wants to accelerate its supply chain while cutting back on paper waste? VOLUM has developed a blockchain framework that allows enterprises to convert traditional paperwork into a digital process while safeguarding all transactions and steps within a company's supply chain.
VOLUM leverages blockchain technology with an ecosystem that is specifically designed for farmers, manufacturers, distributors, public utilities, governing agencies, financial institutions, and IoT data hosts. The VOLUM…
Blockchain-Focused ETF Arrives on London Stock Exchange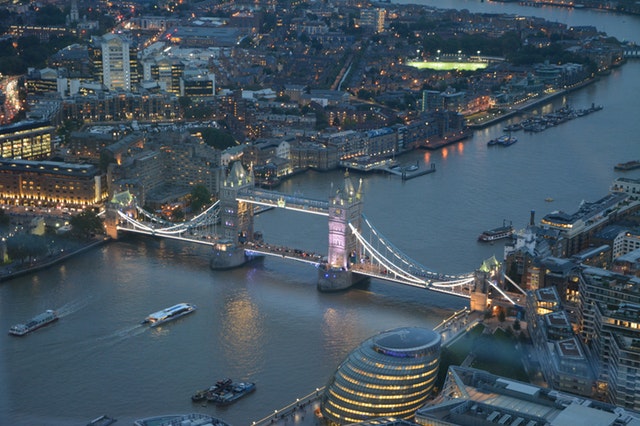 The crypto community is still waiting for the US SEC to approve Bitcoin ETFs, with speculation which application might get approval being one of the hottest topics in 2018. However, come 2019, the US government shutdown dragged on, and the Bitcoin ETF request which had the most potential to see a grant got withdrawn by the very companies that submitted the application.
While the question of BTC ETF remains hanging in the air, blockchain-focused ETFs seem to be a different matter entirely. In a recent announcement by an independent investment managed firm called Invesco, the company has stated that it was about to launch the largest blockchain-focused ETF in the world. They managed to go through with this plan, and the ETFs have reached the London Stock Exchange today, March 11th.
The exchange-traded fund includes a portfolio containing as many as 48 different firms which are bringing exposure to the emerging technology. Among them, there is Taiwan Semiconductor Manufacturing, which is a well-known creator of chips used for crypto mining, as well as the CME Group, which is the first regulated exchange in the US which launched Bitcoin futures. There are many other well-known companies as well, such as Intel, Microsoft, and others.
Chris Mellor, the Invesco's head of ETF equity product management in Europe, said that blockchain has a huge potential to increase earnings, even though…
Could Jeff Bezos Turn to Bitcoin to Hide Fortune from Wife?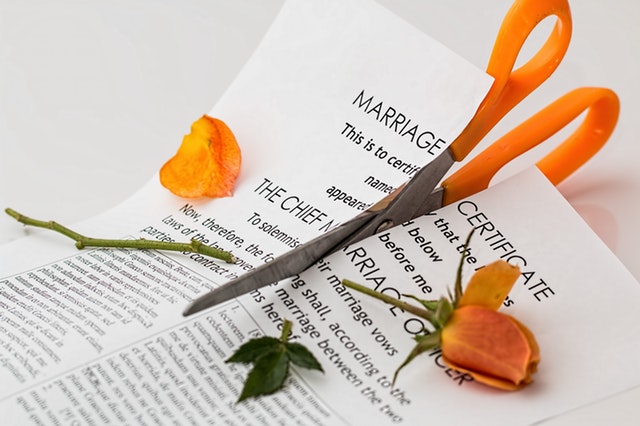 Amazon's Jeff Bezos has made numerous headlines recently due to his overly-publicized divorce, which shows all signs of being one of the most expensive ones — if not THE most expensive one — in modern history. According to estimates, it might cost him as much as $70 billion, which will make his soon-to-be-ex-wife the richest woman in human history.
However, as the process continues to unfold, many have started wondering if things may have ended up differently for Bezos if he turned to Bitcoin for help.
Bitcoin as a divorce tool?
In the last several years — since Bitcoin and other cryptos hit fame — many have started turning to BTC during their divorce proceedings. In fact, it can even be said that using the largest cryptocurrency in this way has become a new trend. The trend has been gaining so much strength that numerous law companies started including advice on what to do in regards to Bitcoin as part of their websites.
However, while the trend has been picking up in recent years, it is nowhere near as easy as it might seem. For example, if there is even a suspicion of a spouse having undisclosed holdings appears during the divorce process, it might be enough to impact the final decision of the judge. In other words, even if there is a complete lack of evidence, but…