Nano cryptocurrency explicated, what is XRB Token and its future now?
One of the significant issues affecting popular blockchain technologies such as Bitcoin is the subject of scalability. Blockchain technologies are created in such a way that every block on the blockchain can only handle and store a limited volume of data or information. For instance, Bitcoin's block size is limited to 1MB. However, with the ever-increasing demand, users are forced to live with higher transaction fees and times.
Nano cryptocurrency as technology brings a new breath of fresh vibrancy in the cryptocurrency space offering a novel design architecture that can provide instant transaction times with unlimited scalability.
What is NANO?
Formerly known as RailBlocks, NANO is a virtual currency that is based on DAG and block-lattice data structure. Nano cryptocurrency is an advanced technology that is not similar to any other cryptocurrency in the market thanks to its advanced technology.
Some of the features of NANO include the elimination of miners and mining on its platform and allowing digital instantaneous and zero-rated settlements.
Nano's Block-lattice Architecture
Nano cryptocurrency has a single blockchain for every individual account that is controlled by the private key belonging to the primary account. Each blockchain is duplicated to all the peers in the platform. This process of duplication is known as a block-lattice.
Using its send and receive blocks, balances are transferred between blockchains where the send blocks decrease the balance of the primary account and identify the delta as a receivable using an account number. As the process continues, a receive block is created by the receiving account which increases the amount of money in the account using the delta.
Using the novel Directed Acyclic Graph or DAG which is based on the block lattice architecture, Nano ensures each user is in possession of their blockchain. A user blockchain is tasked with the responsibility to record account balances instead of tracking transaction amounts like in other blockchain technologies.
This method adopted by the Nanotechnology assists in allowing the use of database pruning that helps less absolute storage requirements. Also, every user blockchain is tasked with the duty to reflect information that is related to the user's balance record or history, functionality that can only be updated by the owner.
One of the features that make the lattice architecture stand out is the ability of an individual's blockchain to be updated to the main block lattice asynchronously.
Since absolute control over individual blockchains is vested in unique users, distributed agreement protocols that are responsible for the decision of the shared global state of the ledger are not a requirement. Such distributed agreement protocols include proof-of-work or POW and proof-of-stake also known as PoS.
The Future of Nano Technology and Cryptocurrency
In today's world and the cryptocurrency/ blockchain ecosystem, there is no shortage of innovation as constant news of upgrades, and changes meet the world.
At the moment, Nanotechnology might be the most innovative technology the cryptocurrency market has ever witnessed. Thanks to its novel block-lattice architecture, Nano has managed to revolutionize the cryptocurrency space by building a truly decentralized network of instant and free transactions.
Going by the current progress, the Nano project has managed to accomplish remarkably; it is safe to say that the future is bright for Nano coin.
XRB Token and Price Prediction
XRB is the default cryptocurrency used by NANO that has been recording surprising growth rates over the past seven days. The coin efficiently recorded a growth rate of about 90%. In the seven day duration, XRB maintained impressive price surges concluding the week with a flattering performance.
Currently, the Nano coin is being exchanged at $3.18 with a market cap of over $420 billion US dollars, and a trading volume of about $47 million in the span of 24-hours.
XRB's $3.18 price looks like a reasonable price, but it falls behind its all-time high rate of $30 that it clocked back in January. If cryptocurrency market rides the 'heavy bulls' at the end of this year, as anticipated by many crypto experts, Nano coin's price will also get appreciated. Still, it is hard to tell that the cryptocurrency will reach its all-time high this year.
For the latest cryptocurrency news, join our Telegram!
Disclaimer: This article should not be taken as, and is not intended to provide, investment advice. Global Coin Report and/or its affiliates, employees, writers, and subcontractors are cryptocurrency investors and from time to time may or may not have holdings in some of the coins or tokens they cover. Please conduct your thorough research before investing in any cryptocurrency and read our full disclaimer.
Photo by Nathaniel Shuman on Unsplash
Why Binance May Be Crucial for Tron (Trx) to Reach $1
TRON (TRX) has been one of the most popular crypto projects in the past year. The coin has received a lot of attention from the entire crypto community, and although the impressions may differ —  the fact is that TRX is one of the most talked-about coins, even today.
However, while the project managed to achieve a lot in less than a year — launch its MainNet, start multiple massive projects, launch dozens of dApps, hundreds of smart contracts, its own DEX, new token, and more — its price remains quite low. Undoubtedly, one of the reasons for this is its massive supply. TRX circulating supply is over 66 billion coins, while the total supply is over 99 billion.
Even so, the coin is believed to be massively undervalued, with its current price sitting at $0.028129, according to TradingView. This price, together with a market cap of $1.88 billion, pushed the coin out of the list of top 10 largest cryptocurrencies, and it currently sits at 11th spot. But, many believe that this is not a permanent position for TRON. In fact, its community believes that it is only a matter of time before TRON rises through the ranks, and its price hits $1. And, the way for the coin to achieve this is believed to be through Binance.
TRON and Binance
Binance is one of the world's…
Why Tron (TRX) Price Won't Remain Low for Long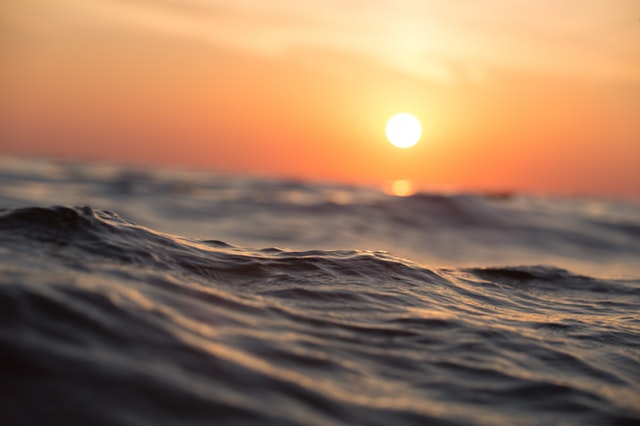 TRON (TRX) has been one of the most popular cryptocurrencies in recent years. The project has achieved a tremendous amount of success in less than a year, and while the first birthday of its MainNet is approaching, TRON certainly continues to impress to this day.
With that said, its price is still noticeably low, and many would agree that the project is heavily undervalued. The low price even allowed other projects to push it out of the top 10 list, with TRX currently being the 11th largest cryptocurrency by market cap. However, it is likely that TRON will not remain undervalued forever, and that its price might soon see a surge that its entire community has been waiting for, for a long time now.
Why TRX might see growth soon
As many undoubtedly know, TRON is a lot more than just a cryptocurrency. It has developed a massive ecosystem, which offers a development platform for coins, smart contracts, and dApps. It also acquired BitTorrent last year for its Project Atlas, which will allow torrent users to earn crypto through participation in content sharing.
For this purpose, it also launched BitTorrent (BTT) token, which saw its launch on January 28, 2019 on Binance Launchpad. This was dubbed the most successful ICO in history at the time, although several coins launched since then have broken its record.
In addition,…
3 Cryptocurrencies Most Likely to Follow Bitcoin's Performance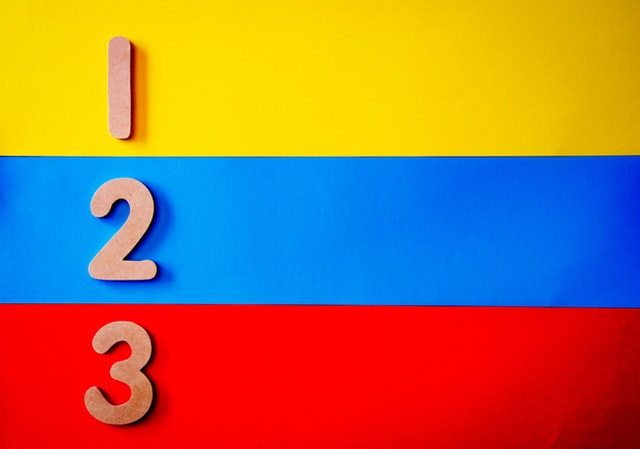 For more than a year, the cryptocurrency market has been dominated by bearish influence, with most coins seeing constant drops, or stagnation, at best. This all changed in the past few months, starting with Bitcoin which once again started leading the market up, bringing one minor rally after another.
BTC itself experienced massive losses in 2018, with its price going down by around 84%. Most other coins among the top 10 mirrored its performance, and some of them experienced even greater losses. However, now that Bitcoin sees gains again, these cryptocurrencies are still following its example, and many of them have seen massive breakouts. Some of the more notable altcoins that followed Bitcoin's recent example are Ethereum (ETH), Stellar (XLM), and Cardano (ADA).
Ethereum performance mirroring Bitcoin's price
As mentioned, Bitcoin led every rally so far, but before it did, its price first went through what is known as an ascending triangle pattern. The pattern held for around five months, which is exceptionally long for the crypto world. However, once the pattern was finally broken — the coin's price skyrocketed, more than doubling itself within only two months.
One thing to note is that Ethereum performed in pretty much the same fashion. After five months of struggle and confusion for investors, the second largest cryptocurrency also managed to break the pattern and skyrocket as well. It…