OPEN Announces Partnership With Danhua Capital (DHVC)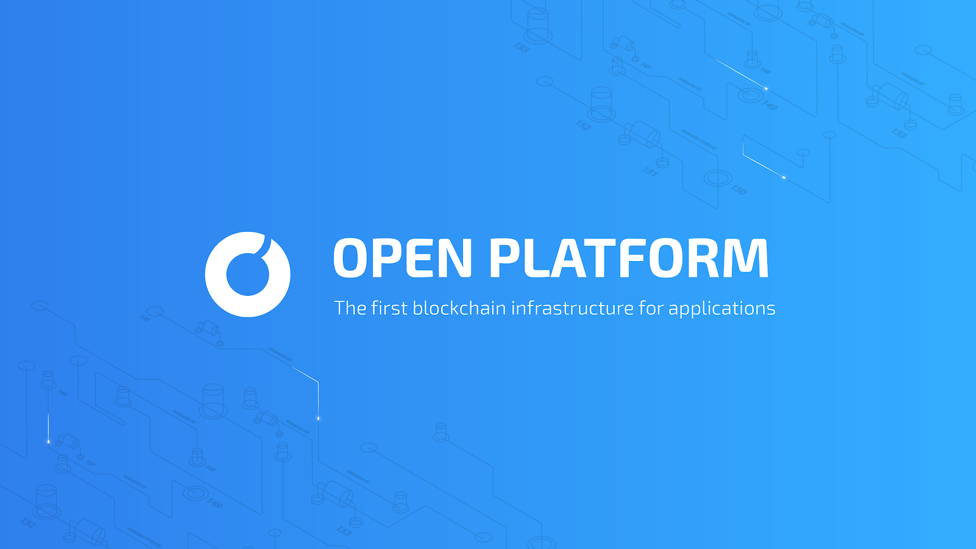 The OPEN team is thrilled to announce Danhua Capital, also known as DHVC, as one of their latest investors and strategic partners. Danhua Capital is an early stage VC fund with more than $700MM in capital focused on investing in projects and technologies that have the potential to disrupt the world.
While it invests across all sectors, their blockchain portfolio is especially impressive as they were early investors in projects such as NEO, Aelf, Zilliqa, and Ontology – just to name a few. All of these groundbreaking projects have had valuations of over a $1 Billion.
For this reason, their support for OPEN's vision of bringing cryptocurrency to the mainstream by empowering application developers is especially relevant. Danhua recognized OPEN's ability to assist developers in integrating multiple blockchains into their core technology stack without the need for learning blockchain programming languages such as Solidity as a groundbreaking innovation.
Danhua has a history of backing immensely successful projects. In fact, over 10 portfolio companies of Danhua Capital have been able to achieve the coveted $1 Billion + valuation mark. OPEN is honored to be a part of such an incredible portfolio and to have the leaders of Danhua Capital see the same potential in OPEN's vision.
OPEN envisions a world where all applications accept cryptocurrencies as easily as they do fiat currencies. Applications of the future will not entirely be on the blockchain, nor will they entirely live in centralized servers. The truth lies in the middle, with the blockchain serving as a kernel to do things that its technology is uniquely suited to do, such as payments, asset issuance, transparency, and auditability while letting centralized databases handle complex computations not required to be on chain. In order to do so, the blockchain part of an application must be able to seamlessly speak with other parts of the application.
That is the core of what OPEN does – they enable different types of data, some represented in decentralized networks and others in centralized ones, communicate with each other.
OPEN starts with payments as it is logical that liquid, digital currency be used to purchase liquid, digital assets. This first step enables cryptocurrencies to be used in a similar manner to fiat currencies. The key components that OPEN uses are a set of off-chain APIs and Developer tools that abstract away the difficulties of blockchain technologies, interoperable on-chain Scaffolds that are deployed to each of the blockchains in our ecosystem, our own high throughput OPEN Chain, and an innovative Blockchain Load Balancing Protocol.
The Danhua team recognizes the potential OPEN has to bring mainstream adoption to the blockchain space by building an API connected to a scalable and interoperable blockchain network that makes it incredibly easy for developers to integrate the blockchain into their applications.
With offices both in Shanghai and Silicon Valley, they have been able to see, firsthand, the power of the API economy that has transformed the technology landscape over the past few years.
APIs have the unique ability to simplify a complicated technology into an easily accessible tool for the developer, thereby enabling the adoption of otherwise hard to integrate technologies. APIs have helped big software companies, like Uber and Google, vastly improve their product offering and have helped propel them to becoming incredibly successful companies.
OPEN is providing its API services to make blockchain integration painless for developers – thus enabling mainstream adoption of decentralized technologies, and bringing the massively successful API economy to the blockchain industry. The world is currently populated by millions of centralized applications that are eagerly awaiting a secure, easy-to-implement and scalable solution. This solution is OPEN.
OPEN brings tremendous value to Danhua's already phenomenal portfolio by providing an essential infrastructure that other portfolio companies can leverage to grow their existing businesses.
OPEN also has several industry leaders in the blockchain space backing it, including RChain's Reflective Ventures, NEO's Neo Global Capital, Draper Dragon, Sora Ventures, Element Group, One Block, Jeremy Gardner, and more!
With the top public blockchain projects in both Asia and the U.S. backing it, as well as investments from leading crypto funds and individuals, OPEN is quickly emerging as one of the most promising projects of 2018.
Disclaimer: This article should not be taken as, and is not intended to provide, investment advice. Global Coin Report and/or its affiliates, employees, writers, and subcontractors are cryptocurrency investors and from time to time may or may not have holdings in some of the coins or tokens they cover. Please conduct your own thorough research before investing in any cryptocurrency and read our full disclaimer.
Now is the Perfect Time to Become a BitStarz Affiliate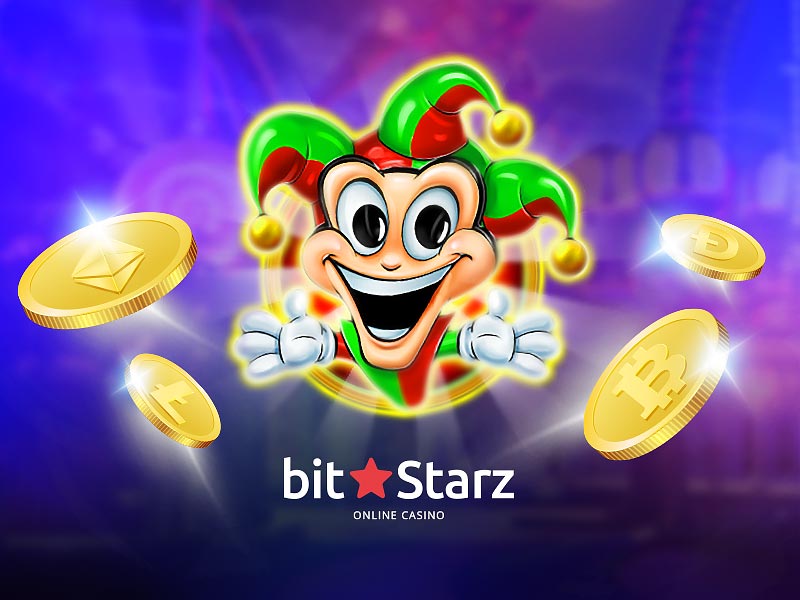 Cryptocurrency isn't just a passing fad or get rich quick scheme, it's an innovation that is changing the world as we know it. No industry has benefited more from cryptocurrencies rocket to the moon than iGaming, as it's grabbed onto the digital coin revolution with both hands.
What was once something offered by just a few niche casinos has actually catapulted the likes of BitStarz to industry superstardom. The growing benefits of Bitcoin and other cryptocurrencies used in iGaming simply can't be ignored, with affiliates now also able to reap the benefits – there simply is no better time to become a BitStarz affiliate!
Affiliate Marketing is a Money Maker
Affiliate marketing has a hand in almost every industry, even if you don't see it. In fact, from retail all the way through to ICOs, affiliate marketing has a role to play in generating business and brand awareness for companies around the globe. This certainly isn't a one way street relationship either, as affiliates under the right scheme can generate huge revenues.
Where there is iGaming there is affiliate marketing, the two just seem to go hand in hand. Long before other industries woke up to the value of affiliate marketing, iGaming was already ahead of the curve. Now, take a new innovation like crypto, which commands headlines, and mesh it with the ever popular online casino industry…
ArBinance Takes Arbitrage Trading to Another Level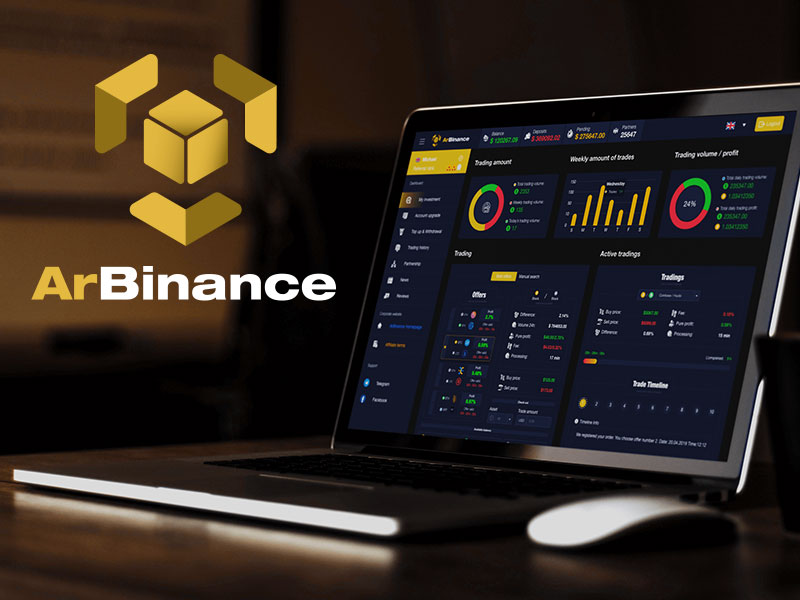 As the cryptocurrency market becomes more prominent among professional traders, it can make conventional trading processes a part of its operations.
One of these mechanisms is arbitrage. Arbitrage allows traders to benefit from buying and selling cryptocurrencies priced differently across different exchanges. But given that tracking price changes and acting on them is very difficult, automated solutions often prove to be helpful for those who want to make use of arbitrage.
ArBinance is a new, automated arbitrage platform that allows its users to use arbitrage trading in an effective manner. With solutions crafted to fit the needs of all traders, ArBinance brings cryptocurrency arbitrage to everyone.
Arbitrage Trading is Helpful but Difficult to Execute
With new cryptocurrency exchanges popping up every other day, the digital asset market is rife with different markets. For those who deal with arbitrage trading, this means a plethora of opportunities to find differences in cryptocurrency pricing.
If a cryptocurrency is priced lower at one exchange but a little higher on another, it can be bought on its lower value and sold at a higher price. As a result, the trader who executes this transaction makes off with some profits. But considering that the price difference isn't that much, to begin with, only one or two arbitrage trades do not cut it as an adequate trading profit.
That is why arbitrage traders have to…
Behold The Cryptopreneurs – Overcoming The Obstacles Facing The Blockchain Industry
Integrating blockchain technology is fast becoming a necessity for enterprise ventures and small or large businesses, but with a growing number of choices in the tech revolution, it's difficult to pick a direction without feeling overwhelmed or taken advantage of. This is where BEHOLD THE CRYPTOPRENEURS comes in.
Private keys, the myth of anonymity, and the battle against anarchist ideology are only a few of the difficult challenges faced by businesses that want to incorporate blockchain into their culture. Author Dennis H. Lewis guides the reader through those challenges and helps them discover the true potential of investing in this new economic paradigm.
Every business has pain points that must be overcome in order to branch out and thrive in an ever-changing commercial environment. Blockchain has real world solutions and cryptopreneurs are not limited to the cryptocurrencies they invest in but rather how they seize economic and technological opportunities to make it work for them.
Innovation, trust, and solutions can differentiate your business from all the noise, but without a solid marketing plan, a cryptopreneur can have the best idea and never get far. Remember: a million great ideas times zero market presence equals zero success.
Investors want to know there is public interest and enthusiasm in a project before they commit any money to it. As a cryptopreneur, you are tasked with generating that interest from the…