OPEN Announces Partnership With Danhua Capital (DHVC)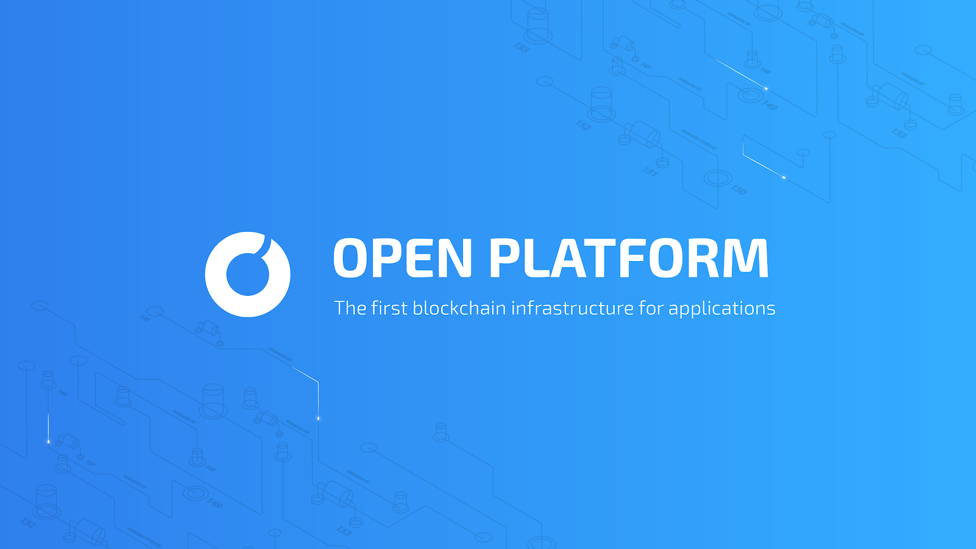 The OPEN team is thrilled to announce Danhua Capital, also known as DHVC, as one of their latest investors and strategic partners. Danhua Capital is an early stage VC fund with more than $700MM in capital focused on investing in projects and technologies that have the potential to disrupt the world.
While it invests across all sectors, their blockchain portfolio is especially impressive as they were early investors in projects such as NEO, Aelf, Zilliqa, and Ontology – just to name a few. All of these groundbreaking projects have had valuations of over a $1 Billion.
For this reason, their support for OPEN's vision of bringing cryptocurrency to the mainstream by empowering application developers is especially relevant. Danhua recognized OPEN's ability to assist developers in integrating multiple blockchains into their core technology stack without the need for learning blockchain programming languages such as Solidity as a groundbreaking innovation.
Danhua has a history of backing immensely successful projects. In fact, over 10 portfolio companies of Danhua Capital have been able to achieve the coveted $1 Billion + valuation mark. OPEN is honored to be a part of such an incredible portfolio and to have the leaders of Danhua Capital see the same potential in OPEN's vision.
OPEN envisions a world where all applications accept cryptocurrencies as easily as they do fiat currencies. Applications of the future will not entirely be on the blockchain, nor will they entirely live in centralized servers. The truth lies in the middle, with the blockchain serving as a kernel to do things that its technology is uniquely suited to do, such as payments, asset issuance, transparency, and auditability while letting centralized databases handle complex computations not required to be on chain. In order to do so, the blockchain part of an application must be able to seamlessly speak with other parts of the application.
That is the core of what OPEN does – they enable different types of data, some represented in decentralized networks and others in centralized ones, communicate with each other.
OPEN starts with payments as it is logical that liquid, digital currency be used to purchase liquid, digital assets. This first step enables cryptocurrencies to be used in a similar manner to fiat currencies. The key components that OPEN uses are a set of off-chain APIs and Developer tools that abstract away the difficulties of blockchain technologies, interoperable on-chain Scaffolds that are deployed to each of the blockchains in our ecosystem, our own high throughput OPEN Chain, and an innovative Blockchain Load Balancing Protocol.
The Danhua team recognizes the potential OPEN has to bring mainstream adoption to the blockchain space by building an API connected to a scalable and interoperable blockchain network that makes it incredibly easy for developers to integrate the blockchain into their applications.
With offices both in Shanghai and Silicon Valley, they have been able to see, firsthand, the power of the API economy that has transformed the technology landscape over the past few years.
APIs have the unique ability to simplify a complicated technology into an easily accessible tool for the developer, thereby enabling the adoption of otherwise hard to integrate technologies. APIs have helped big software companies, like Uber and Google, vastly improve their product offering and have helped propel them to becoming incredibly successful companies.
OPEN is providing its API services to make blockchain integration painless for developers – thus enabling mainstream adoption of decentralized technologies, and bringing the massively successful API economy to the blockchain industry. The world is currently populated by millions of centralized applications that are eagerly awaiting a secure, easy-to-implement and scalable solution. This solution is OPEN.
OPEN brings tremendous value to Danhua's already phenomenal portfolio by providing an essential infrastructure that other portfolio companies can leverage to grow their existing businesses.
OPEN also has several industry leaders in the blockchain space backing it, including RChain's Reflective Ventures, NEO's Neo Global Capital, Draper Dragon, Sora Ventures, Element Group, One Block, Jeremy Gardner, and more!
With the top public blockchain projects in both Asia and the U.S. backing it, as well as investments from leading crypto funds and individuals, OPEN is quickly emerging as one of the most promising projects of 2018.
Disclaimer: This article should not be taken as, and is not intended to provide, investment advice. Global Coin Report and/or its affiliates, employees, writers, and subcontractors are cryptocurrency investors and from time to time may or may not have holdings in some of the coins or tokens they cover. Please conduct your own thorough research before investing in any cryptocurrency and read our full disclaimer.
CoinField Announces Dates of its Sologenic IEO
CoinField will be launching the first initial exchange offering (IEO) of Sologenic on February 18th, the company announced today. 
Sologenic is an ecosystem built on top of XRP ledger that merges traditional financial markets with crypto assets. The ecosystem tokenizes over 30,000 stocks and ETFs from top global stock exchanges. It deploys SOLO coins for market-making and liquidity, providing purposes to operate.
In November 2019, Sologenic was nominated as "DeFi Project of the Year" at AI & Blockchain Summit in Malta.
After the successful launch of the VIP-Pre Sale, the European cryptocurrency exchange is offering participants the opportunity to buy SOLO during the public IEO sale, which will commence from February 18-25th, 2020. This will be the final chance to purchase SOLO at a fixed price of 0.25 USDT, before the public trading goes live in Q1 2020. All SOLO tokens can be purchased via USDT, USDC, or XRP during the SOLO IEO.
To purchase SOLO in the public IEO sale, users must have signed up for a CoinField account, passed the KYC verification process, and successfully funded their account before February 17th, 2020. The sale is not available to residents or entities in the US…
Win a Zero Gravity Experience and €50,000 in BitStarz Space Level Up Adventure!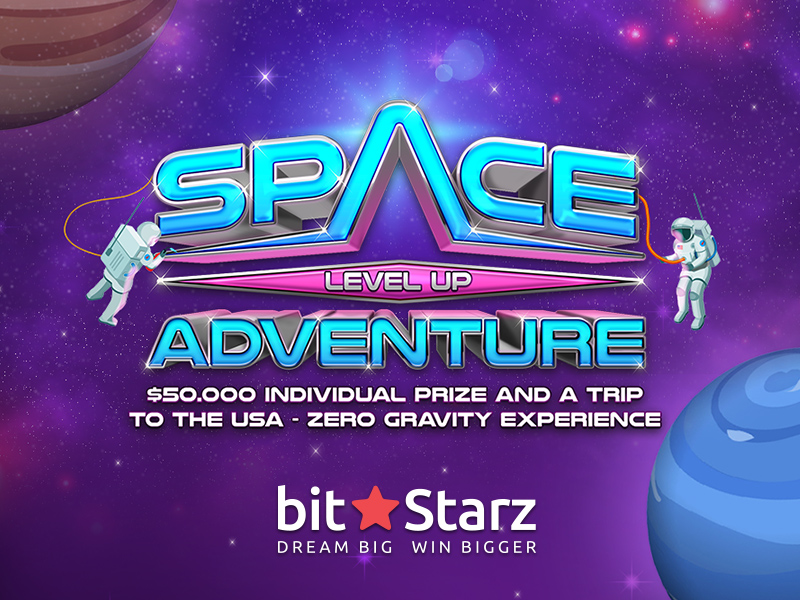 In a galaxy far, far away, there was an online casino like no other. Giving players a chance to win epic trips around the galaxy, tons of cash, the latest tech and, of course, cozy space adventure gear. To kick off the new year, BitStarz Casino is proud to announce the launch of its latest rocket-fuelled promotion Space Level Up Adventure!
There is an incredible Zero Gravity experience in the heart of the good ol' USA up for grabs, with €50,000 in individual prize pools, tons of super cool BitStarz merchandise, and even the latest MacBook Pro.
What are you waiting for? Read on to get the lowdown on how you can win all of this and much more!
Heading to the Edge of Space
When it comes to Space Level Up Adventure, the name of the game is, well, leveling up, with there being 40 fun-filled levels to go through. Each level presents a fresh challenge with new prizes to win, so keep on pushing if you want to win that Zero Gravity experience.
The first player to rocket to Level 40 will win tickets for two all the way to the United States. Once you're in the US, you will be whisked away by a private chauffeur to your luxurious hotel to…
Stake.com integrate Tron – billions of bets expected in 2020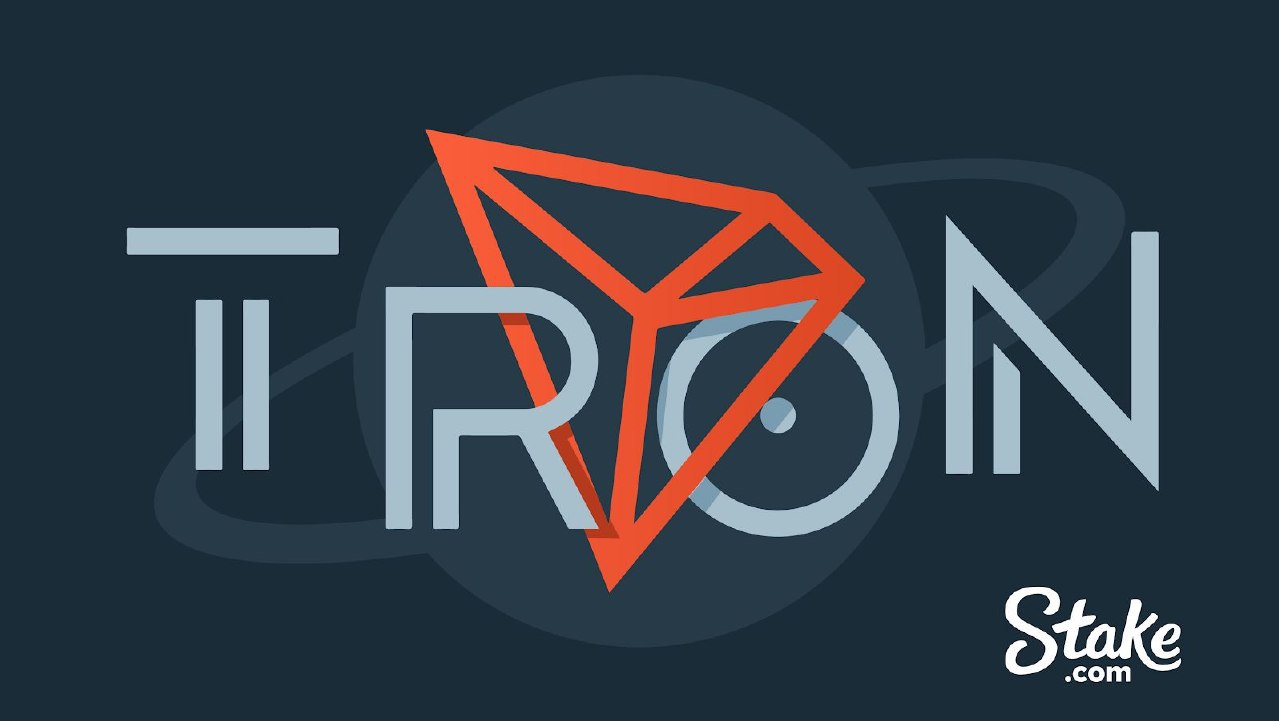 Well on their way to 13 billion bets, Stake has fast become the world's biggest crypto casino since their 2017 launch. 
Tron is the newest addition to their platform, which is already catching the eye of the market through their brilliance in simplicity, as well as their newest sports product. 
With 13 billion bets already across their casino and sports platforms, there is potential forStake to take over one billion bets with Tron within the next 12 months. 
Implementing Tron was a no-brainer to go alongside the goal to incorporate a more efficient coin into their platform. 
With a transaction fee of almost zero and the ability to process 2000 transactions per second, the effectiveness and efficiency of this network is something that has attracted major players in the industry; none bigger than Stake. 
A unique part of the network, Tron has its own extension on the web – TronLink. Recommended and backed by the TRON Foundation, the recent extension sees the independent currency partner with the first and most popular Tron wallet. 
No longer solely a casino, Stake has begun to revolutionise the crypto sports betting landscape through their design and in-site atmosphere. 
With some sportsbooks taking up to 500 million bets per year, Stake have set a precedent with 12 billion…