Ripple XRP HODLers will get rewarded for all the courageousness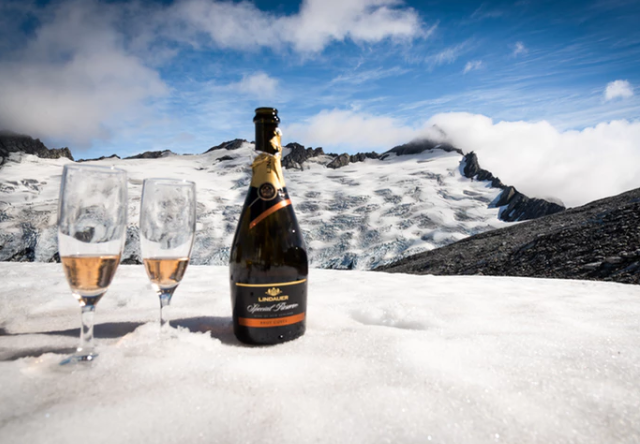 Ripple has been faced with lots of challenges in regards to the debate on whether it is a security or not. However, despite this debate still lingers, it is still a solution for banks and other FinTech companies in the world. Each one of Ripple XRP HODLer seems to be a brave person, nothing short – the Ripple community has been facing all the difficulties with sheer heroism. And as things stand now, the XRP holders might be rewarded for all their hardihood soon.
Recently Cory Johnson of Ripple Labs got interviewed at the Milken Institute Asia Summit 2018. The interview was also joined by Lara Wozniak, Head of Growth Markets at Media Relations Department of Accenture.
When Cory was asked about the aim of blockchain technology and the solution it can offer, he said that it is mainly for the global finance. Cory states,
"I really do think that finance is the place where there was the most friction in our global economy. And the solutions presented by blockchain are so obvious that they're really going to change the way money and value move in our society" 
Subsequently, Cory also emphasized that a blockchain technology like Ripple aims to solve the problems of cross-border payments and why these payments take several days before they get actualized.
Concerning the role of regulators on Ripple's aim, Cory didn't fail to say a few things. It is important to know that Ripple has been working hand-in-hand with regulatory companies to fix the 'Ripple is a security or not' debate. Cory also emphasized that regulators are looking for ways to solve the speculations on cryptos and that these regulators are scared of what the blockchain can become shortly. Cory added,
"When we meet with regulators, I have personally been really surprised by how much they know, and how much they really want to know. They don't seem to walk into this, with sort of this notion of fear and doubt, they actually want to listen and learn" 
Cory talked on how firms owners are using the XRP token for their daily business activities. He went on to talk about the countries that are using blockchain technology. He said,
"The world is more global than ever before. And, entrepreneurs are going to pick up and leave and go to the places where those technologies …and you don't have to be in Silicon Valley to develop technology where I still think it's the best place, but there are more options now."
Ripple to Launch xRapid Next Month
Ripple's most awaited product that will help in making money transfer easier and faster is finally here. CNBC reported yesterday, Sept 17 that the main version of xRapid will be launched very soon now.
The launch of this product was revealed by the Head of regulatory relations for Asia-Pacific and the Middle East at Ripple, Sagar Sarbhai.
When unveiling the importance of xRapid to the world, it was stated that xRapid would also help in solving the problems of liquidity costs and decreasing the capital requirements of liquidity. Sarbhai commented during his CNBC interview that,
"I am very confident that in the next one month or so you will see some good news coming in where we launch the product live in production" 
Nonetheless, Ripple's Exec also said,
"A couple of years ago the narrative was: blockchain good, crypto bad. What we're now seeing is more and more regulators, policymakers taking the whole space in one conjuction."
He went to add this further:
"I think that narrative thankfully is now changing because policymakers, regulators are seeing that there is a strong benefit that digital assets, cryptocurrencies will bring in"
It is important to know that last month; Ripple collaborated with three major exchanges: Bittrex, Mexican Bitso, and Philippine Coin.Ph, to help foster xRapid solutions – imaginably predicting the launch of xRapid.
Brad Garlinghouse also forecasted that lots of banks and other Fintech companies would be using xRapid, and XRP by the end of this year. Things certainly are starting to get better for Ripple and the XRP HODLers. Stay tuned.
Check out the latest video from our Editor-In-Chief, on the Crypto Rich show!
For the latest cryptocurrency news, join our Telegram!
Disclaimer: This article should not be taken as, and is not intended to provide, investment advice. Global Coin Report and/or its affiliates, employees, writers, and subcontractors are cryptocurrency investors and from time to time may or may not have holdings in some of the coins or tokens they cover. The author is long Bitcoin. Please conduct your own thorough research before investing in any cryptocurrency and read our full disclaimer.
Photo by Matt Lamers on Unsplash
Why Binance May Be Crucial for Tron (Trx) to Reach $1
TRON (TRX) has been one of the most popular crypto projects in the past year. The coin has received a lot of attention from the entire crypto community, and although the impressions may differ —  the fact is that TRX is one of the most talked-about coins, even today.
However, while the project managed to achieve a lot in less than a year — launch its MainNet, start multiple massive projects, launch dozens of dApps, hundreds of smart contracts, its own DEX, new token, and more — its price remains quite low. Undoubtedly, one of the reasons for this is its massive supply. TRX circulating supply is over 66 billion coins, while the total supply is over 99 billion.
Even so, the coin is believed to be massively undervalued, with its current price sitting at $0.028129, according to TradingView. This price, together with a market cap of $1.88 billion, pushed the coin out of the list of top 10 largest cryptocurrencies, and it currently sits at 11th spot. But, many believe that this is not a permanent position for TRON. In fact, its community believes that it is only a matter of time before TRON rises through the ranks, and its price hits $1. And, the way for the coin to achieve this is believed to be through Binance.
TRON and Binance
Binance is one of the world's…
Why Tron (TRX) Price Won't Remain Low for Long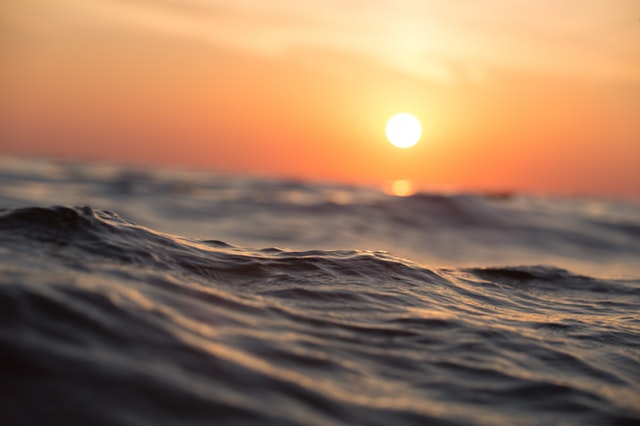 TRON (TRX) has been one of the most popular cryptocurrencies in recent years. The project has achieved a tremendous amount of success in less than a year, and while the first birthday of its MainNet is approaching, TRON certainly continues to impress to this day.
With that said, its price is still noticeably low, and many would agree that the project is heavily undervalued. The low price even allowed other projects to push it out of the top 10 list, with TRX currently being the 11th largest cryptocurrency by market cap. However, it is likely that TRON will not remain undervalued forever, and that its price might soon see a surge that its entire community has been waiting for, for a long time now.
Why TRX might see growth soon
As many undoubtedly know, TRON is a lot more than just a cryptocurrency. It has developed a massive ecosystem, which offers a development platform for coins, smart contracts, and dApps. It also acquired BitTorrent last year for its Project Atlas, which will allow torrent users to earn crypto through participation in content sharing.
For this purpose, it also launched BitTorrent (BTT) token, which saw its launch on January 28, 2019 on Binance Launchpad. This was dubbed the most successful ICO in history at the time, although several coins launched since then have broken its record.
In addition,…
3 Cryptocurrencies Most Likely to Follow Bitcoin's Performance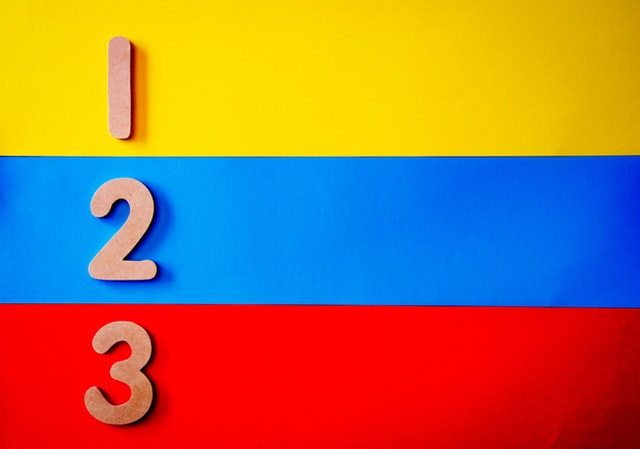 For more than a year, the cryptocurrency market has been dominated by bearish influence, with most coins seeing constant drops, or stagnation, at best. This all changed in the past few months, starting with Bitcoin which once again started leading the market up, bringing one minor rally after another.
BTC itself experienced massive losses in 2018, with its price going down by around 84%. Most other coins among the top 10 mirrored its performance, and some of them experienced even greater losses. However, now that Bitcoin sees gains again, these cryptocurrencies are still following its example, and many of them have seen massive breakouts. Some of the more notable altcoins that followed Bitcoin's recent example are Ethereum (ETH), Stellar (XLM), and Cardano (ADA).
Ethereum performance mirroring Bitcoin's price
As mentioned, Bitcoin led every rally so far, but before it did, its price first went through what is known as an ascending triangle pattern. The pattern held for around five months, which is exceptionally long for the crypto world. However, once the pattern was finally broken — the coin's price skyrocketed, more than doubling itself within only two months.
One thing to note is that Ethereum performed in pretty much the same fashion. After five months of struggle and confusion for investors, the second largest cryptocurrency also managed to break the pattern and skyrocket as well. It…