Stellar Adopts the Lightning Network in a Flash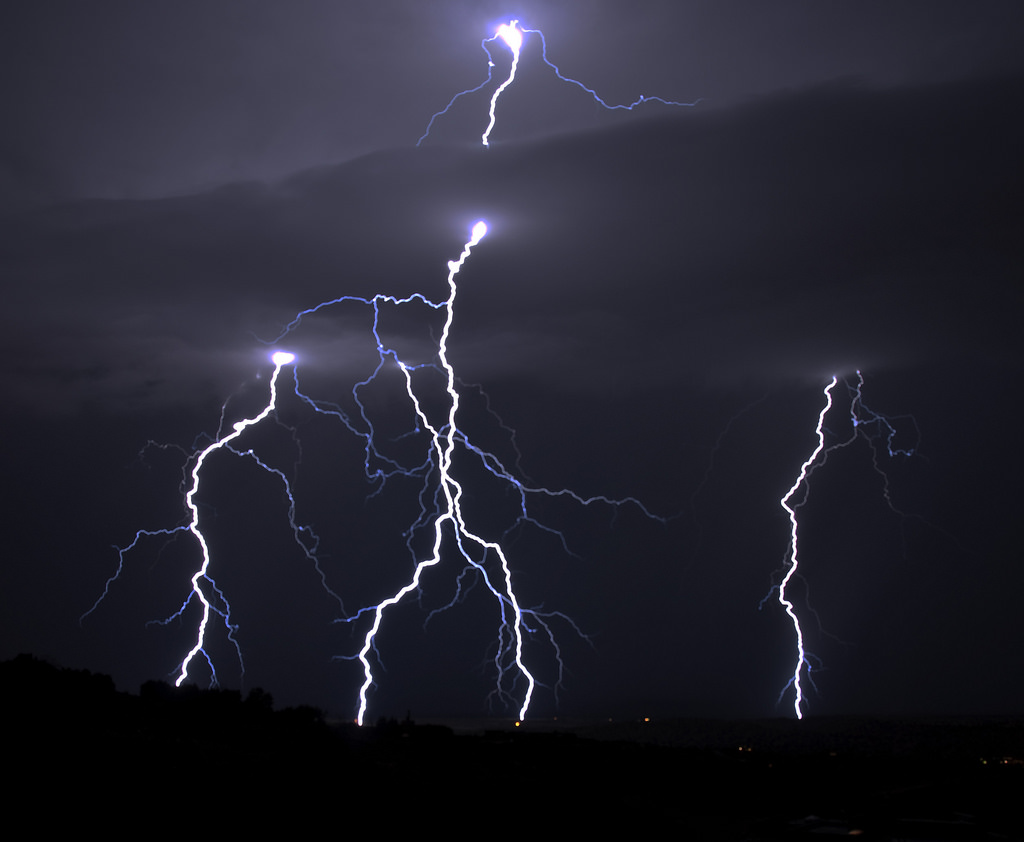 Stellar is gaining ground in the cryptocurrency sphere, with an increasing number of major partnership announcements. However, Stellar co-lead Jed McCaleb has admitted that the blockchain project may suffer from scalability issues in the near future. If all of these partners use the Stellar platform to its maximum potential, the system could see slowdowns and traffic jams. Bitcoin saw the same issues until they adopted the Lightning Network protocol. The clever code base for the Lightning project helps circumvent the inherent limitations of traditional blockchain tech. Using this workaround, transaction volume increases exponentially and ensures that traffic is a near non-issue.
Stellar Signs on to the Lightning Network
In an attempt to curtail the possibility of slowdowns, Stellar announced that they will be integrating Lightning technology. This early adoption ensures that scalability issues removal before they can become a problem. This type of forward facing pre-planning speaks volumes about the foresight of Jed McCaleb and his Stellar team. It is inherently easier to tackle a perceived problem before it has an impact on the blockchain itself.
Messaging app Kik recently abandoned the Ethereum blockchain due to scalability issues. Instead, they will be building their transactions on the Stellar platform. Although the platform would currently be unable to fully support Kik's plans, Lightning could change that. Lightning Network technology would allow the Stellar system to support not only Kik's ambitions but also those of partner IBM. IBM intends to use the Stellar network to support remote banking projects, another potentially resource draining partnership.
How Does the Lightning Network Work?
Bitcoin's block size and transaction volume became an issue at the end of 2017. As trading volume increased to a previously unheard of amount, the blockchain became bogged down. Transactions not only took obscene amounts of time to complete, but the priority system created extremely high fees. The Lightning Network project foresaw this situation and began development over a year before the spike. Their project relies on the ability to create an additional payment layer on top of the parent blockchain.
This second layer is created through inter-person connections. Anyone involved in transactions opens a channel directly to their receiver. Subsequent transactions by either user open additional channels that can use the original as throughput to complete transfers between disparate users. In this way, transactions complete without establishment on the public blockchain. When a channel closes at the request of a participant, the transactions proceed to the public blockchain.
This allows the second layer to handle the vast majority of the transactions, sparing the public blockchain from that traffic. For legacy coins like Bitcoin, the Lightning Network is a sorely needed upgrade that ensures the continued feasibility of the cryptocurrency. For new projects like Stellar, it offers an opportunity to avoid the problem before it appears.
Atomic Swaps on the Lightning Network
One of the most attractive aspects of Lightning Network adoption is the ability to make trades across blockchains. This would allow a user that owns Stellar Lumens to theoretically trade them directly for Bitcoin – without a third party exchange. This creates a new form of liquidity that was previously infrequent or directly unavailable in the cryptocurrency world.
This functionality is a result of smart contracts. These contracts are executed within a certain time frame, dependent on the currency accurately arriving. If that fails to happen, the transaction is canceled and all currency returned to its original owners. The trust-less factor of blockchain based smart contracts avoids any fraudulent transactions. In this way, transactions across chains can be as safe and secure as those within a single chain.
Stellar Prepares for the Future
The Lightning Network is one of the most significant upgrades to blockchain functionality since the original release of the technology. As such, the cryptocurrencies that adopt this platform early will rightfully appear as forward thinking, progressive and invested in the success of their product. These are strong indicators of long-term validity for investment. Stellar is one of the first, continuing their commitment to banking the unbanked while still producing value for their investors. Stellar is challenging other top cryptocurrencies, jockeying for a top slot by market cap. Given their fairly recent release, their performance is impressive – and with decisions like Lightning adoption, likely to continue.
We will be updating our subscribers as soon as we know more. For the latest on XLM, sign up below!
Disclaimer: This article should not be taken as, and is not intended to provide, investment advice. Global Coin Report and/or its affiliates, employees, writers, and subcontractors are cryptocurrency investors and from time to time may or may not have holdings in some of the coins or tokens they cover. Please conduct your own thorough research before investing in any cryptocurrency and read our full disclaimer.
Image courtesy of John Fowler via Flickr
3 Things to Avoid if You Want Your ICO to Succeed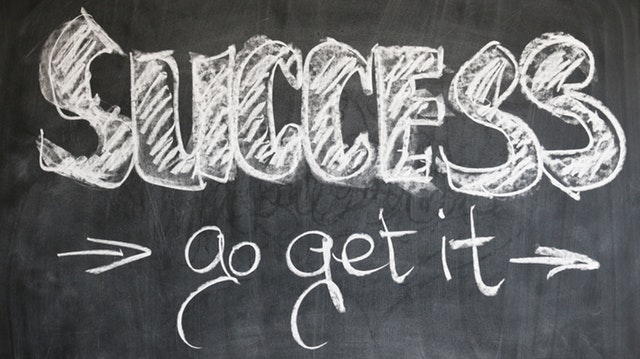 Initial Coin Offerings, or ICO, have become quite popular in 2017, which is something that also continued throughout 2018. In fact, there were hundreds, if not thousands of them so far. However, no matter how many of them were organized, most never managed to make it into the market and achieve their goals.
Analysts claim that there are a lot more failed ICOs than there are successful ones, which has caused a lot of people to simply give up on the idea. However, many are still curious to know what went wrong, and while failed ICOs can be studied for years without discovering absolutely every flaw, some of the bigger ones can be spotted right away.
This is why we will now list top three reasons why so many ICOs failed, and everyone who is thinking about launching one should pay close attention.
1. The lack of demand for the product
According to estimates, around 60% of ICOs often fail at the first stage simply for the lack of interest in what they offer. When someone comes up with an idea and launches an ICO in order to raise money, they are presuming that people will be interested in investing in this idea. In addition, prior to making an announcement that an ICO is coming, it is wise to ensure that the announcement will be heard in the first place.
Additionally, ICOs need to be approved by appropriate…
Reasons Behind The New Bitcoin Crash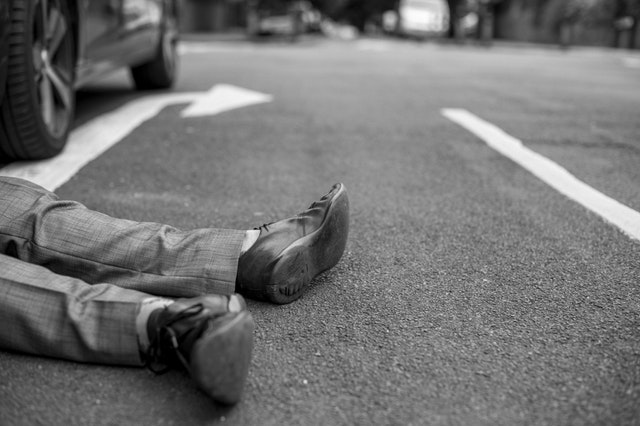 Cryptocurrency investors and supporters experienced quite a shock last week with the latest Bitcoin crash. Almost every single one of top 100 cryptocurrencies trading in the red. Not only that, but most of them experienced massive losses, often larger than 12%, or even 15%.
The event was unexpected and all cryptos, with the exception of a handful of stablecoins, lost a large part of their value. However, as always, Bitcoin is the one receiving the most attention, especially since this is the first time that BTC has dropped below $6,000 in a long while. Right now, Bitcoin is still losing value, with its current price being at $5,503.11 per coin, and a drop of 12.76% in the last 24 hours.
After the initial shock, a lot of investors started wondering and researching the new crash. The main question still remains: Why did this happen?
While this is more than understandable, especially considering how much money, time, and patience people have invested in crypto, the reasons behind the new crash remain obscure to many. Because of that, we are now going to explain two events that are most likely to be causing this situation.
1. The selloff
This is believed to be the main reason for the new crash of Bitcoin. The selloff came as a consequence of the last year's bull run, which has launched BTC and other coins to entirely new heights. Because of that, numerous…
Here's Why This Coin Still Has Wings (WINGS)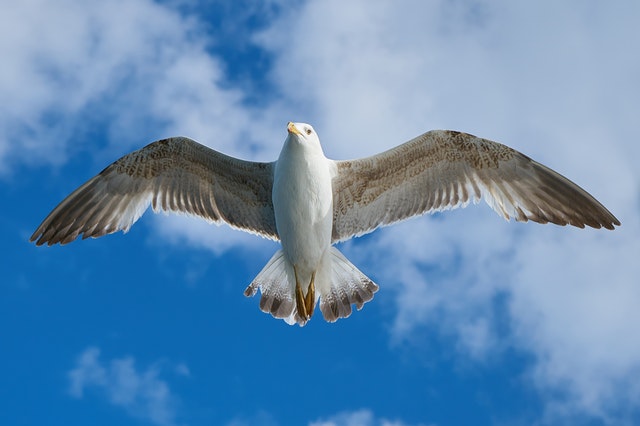 WINGS, a decentralized crowdfunding platform based on the Ethereum blockchain, has had a great run over the past two months. Culminating in a peak of US $.23 just a few days ago, the currency behind the product has more than doubled since it's lows of early September.
Despite the slight downturn WINGS is currently experiencing, this crypto-favorite may not be done running up the green candles on your favorite exchange just yet. A small drop like we had today was actually expected and could be considered healthy by long-term investors. These dips are also appreciated by those of us waiting to get in on a project we feel has real potential. WINGS has shown us that potential and is now presenting a great buying opportunity for speculators and traders looking for the next wave of support to lift this coin into the stratosphere.
What is WINGS?
WINGS was created to nurture project proposals via the Decentralized Autonomous Organization (DAO) model. Using blockchain networks and smart contracts, the platform allows the WINGS community to promote proposals with the greatest chance of positive returns. WINGS, in essence, is a decentralized forecasting ecosystem, where token holders are given an incentive to make choices concerning projects on the platform.
The DAO is a popular concept for crypto-projects that want to remain entirely on the web. Using the peer-to-peer technology of blockchain and smart contracts to enforce the rules of participation is…