Tron (TRX) wants you to join them and support Net Neutrality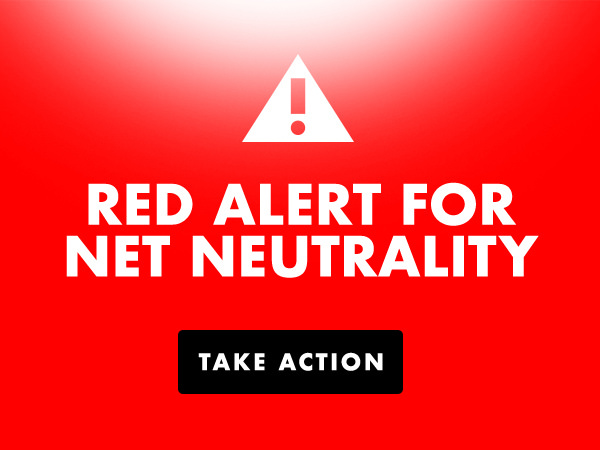 From the very beginning, Tron has been a project with a mission. Just as Ripple's objective is to make blockchain technology the tool around which all the international payments in the world are settled quickly, cheaply, safely, Tron (TRX) aims to use the blockchain so that the whole of the internet becomes decentralized.
Neutrality means that no single corporation or authority (Comcast, Google, AT&T, Verizon, Telmex, Microsoft, Facebook, and many others) is able to decide whether a packet of information is more important (or urgent) to deliver that some other packet. Your ISP should treat every information packet in a democratic, egalitarian way so that everybody gets the same services, whatever you're doing with it.
Because of recent lobbying by big corporations in the US Congress, Net Neutrality is in danger these days and that worries Tron (as it should worry you, and everybody else).
Since Tron wants to decentralize the web via blockchain technology, neutrality in the web is a necessary condition. That's why Tron has taken a public stand in defending net neutrality by donating $10,000.00 to the Donatefornetneutrality.com website.
As a company whose mission is to build the infrastructure for a truly decentralized internet, TRON takes a stand for net neutrality by donating $10,000 to https://t.co/Y6qYnjowzt. We believe in a free, open internet and we encourage others to join us. $TRX https://t.co/yqBSzNAv3V

— TRON Foundation (@Tronfoundation) November 1, 2018
Tron believes in upholding neutrality. It's analog to freedom of speech, independence, and freedom in the digital world. It's under siege by American politicians and Tron is inviting everybody to take a stand on this issue and support the fight for neutrality by donating to that same website.
This is not just about Tron's ambition to decentralize the web, but it matters for all of us. Keeping neutrality alive is the only way we all have to make sure that the internet remains free and doesn't become a kind of digital dictatorial regime in which the big corporations in telecom end up deciding everything that happens with every user in the world.
This is a controversial issue, of course. Many internet users think that fast internet connections should be more valuable than slow ones. That high-quality content should have more value. The problem here is, who is going to decide what high-quality is? It won't be users, universities or scientists. It will be Google, or Youtube, or Facebook, or Microsoft.
The DonateForNetNeutrality website aims to raise $100,000.00 to fund the fight for net neutrality. They currently have $38,328.00, and every donation you make will be doubled by their sponsors. You can even make donations in cryptocurrencies.
The point in this campaign is to overrule the latest FCC ruling that killed net neutrality, only a few months ago. There is a mechanism called "Congressional Review Act" (CRA) which allows reversing previous decisions.
The problem is that time is running out and if this reversal doesn't happen quickly, it could become permanent. That would make everything much harder to correct in the future. Making this happen will need to get the attention of some key lawmakers who are facing difficult races so that they start listening to their constituents.
This is what happens with the money you donate for this cause:
Congressmen and women get millions of calls, emails, tweets.
It finances crowdfunded billboards, newspaper ads, and online ads.
Organize local actions and events.
Keep this in mind: while Tron is not based in the US, the organization understands that lack of neutrality is going to affect every internet user around the world and, especially, the crypto verse in which decentralization and democracy are core values. Tron's heart is in the right place. Let's try and follow suit.
For real-time trade alerts and a daily breakdown of the crypto markets, sign up for Elite membership!
Disclaimer: This article should not be taken as, and is not intended to provide, investment advice. Global Coin Report and/or its affiliates, employees, writers, and subcontractors are cryptocurrency investors and from time to time may or may not have holdings in some of the coins or tokens they cover. Please conduct your own thorough research before investing in any cryptocurrency and read our full disclaimer.
Image courtesy of Flickr
Revealed: The Mental Skills Required to Be a Successful Trader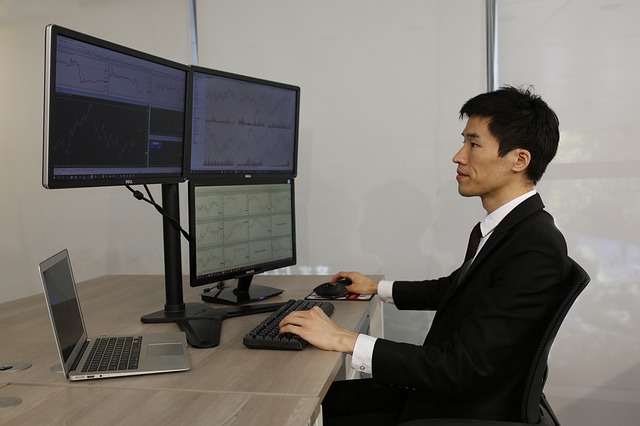 The world of financial trading, be it investing in cryptocurrencies on the market or trading stocks, can be an unforgiving one. Only the very best are able to rise to the top and turn their trading regimen into a seven-figure income, meaning that total dedication to your craft is a prerequisite. Ask any successful trader, and they'll tell you that having the right mindset is the key to success.
A clear mind with laser-sharp focus and serious endurance will be able to see the bigger picture, spot the most profitable trades, keep track of the market, reduce risk, and compete with the best of the Wall Street pros. In many ways, successful trading is a lot like being a successful poker player.
You need to be able to play the long game, make the most of your luck, and know exactly when to strike to become a high roller. All of these require a strong arsenal of mental skills. Here are the mental skills you need to build in order to become a successful trader.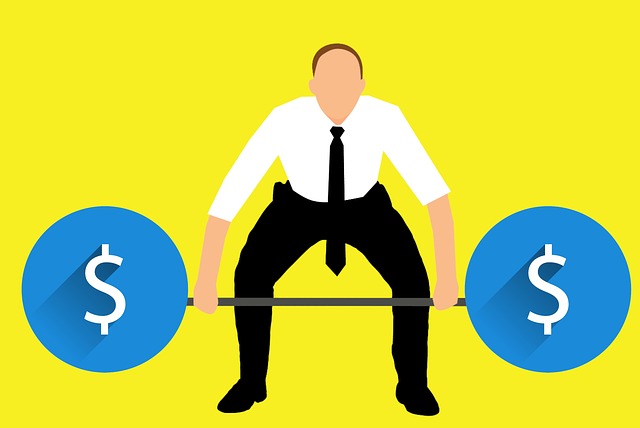 Source: Pixabay 
Caption: Successful trading in the financial market requires mental strength, resilience, and endurance. 
…
Why is Crypto Futures Trading So Easy Today?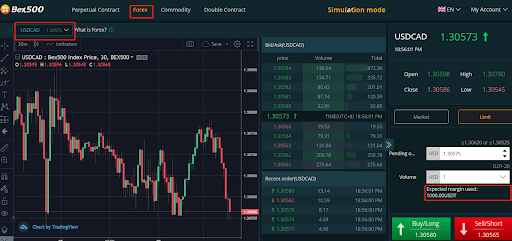 -One-on-one interview with CEO of BEX500
Bitcoin futures trading is the most efficient way to engage yourself in bitcoin market without having to acknowledge the ownership and storage responsibilities.
Some users say, crypto futures trading has never been easier with BEX500 exchange.
Can we trust BEX500 with our bitcoin? Today, we invited Anna Myshustina (Anna), CEO of BEX500 to dig more into that.

Q: hey, Anna, thank you for joining us. You were a successful trader in futures and options, what motivated your innovation in crypto industry?
Anna: My pleasure. I have been in derivatives for 8 years. As a trader, I found many crypto futures exchanges too complicated for beginners, but not efficient for the experienced.
So, we'd like to make a change. We are the first crypto exchange to introduce [ONE Account for Live & Demo]. You can login https://www.bex500.com and register for once and for all, and it will be for both live & demo trading.
While, traders in other competitors are still forced to login live and demo with 2 different accounts in 2 addresses for "live" and "testnet".
Continue Reading
Cryptocurrency, Online Gambling, and Regulation: One of the Three Can't Stay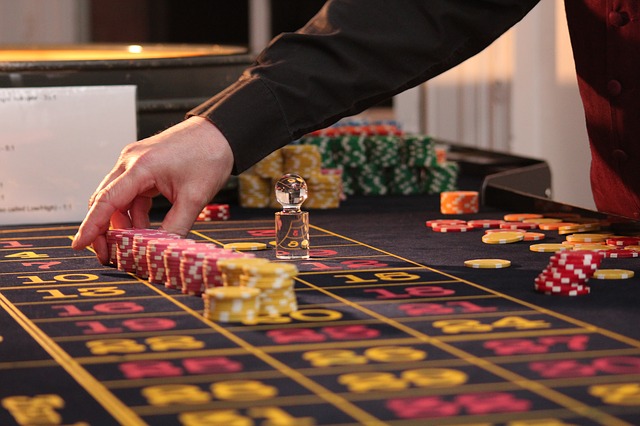 To say that cryptocurrency is disrupting the world of technology and finance is an understatement. Ever since they arrived on the scene in 2009, they've been geared toward forever changing the fintech landscape for good.
One of the main reasons the technology proved to be so revolutionary was blockchain — the backbone of most cryptocurrencies. Blockchain is the digital ledger that provides full transparency and immutability of data, all the while eschewing any kind of third-party authority meddling. These attributes can lend themselves quite handily in a whole series of industries.
But increasing regulation of cryptocurrency may lead to it no longer proving useful to particular niches. One of these endangered industries is online gambling, which could suffer tremendously from heavily regulated cryptos.
How Cryptocurrency Helps Online Gambling
Online gambling happens to be one of many that would (and does) benefit from integrating cryptocurrency. Gambling happens to be illegal in many countries, and the people there cannot access online gambling either, even though it specifically remains unaddressed by most legislation. They had no channels with which to finance casinos they wish to play in, seeing that banks or other financial services don't want to interfere when there's a chance of legal repercussions.
But cryptocurrency enabled casinos to accept players that had no alternative with which to engage…