The battle of the cryptos: Tron (TRX) vs. Cardano (ADA)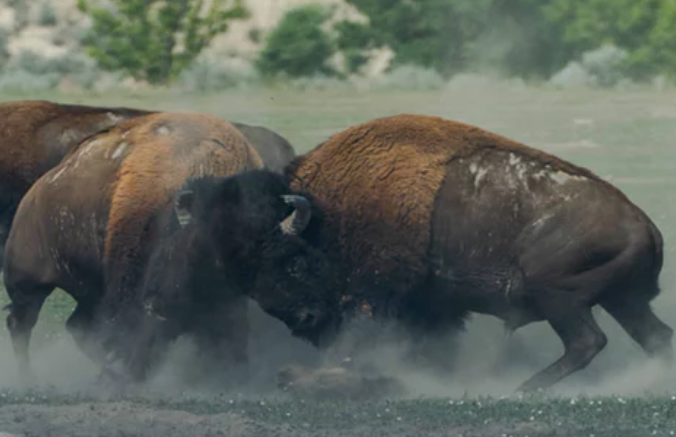 Among the top cryptocurrencies in the world, Tron (TRX) and Cardano (ADA) have been two of the most dynamic altcoins dominating the news headlines. Many crypto analysts defer about these two virtual currencies as to which is the next dominant player in the cryptocurrency sphere.
Truth be told, ever since virtual currencies emerged in the financial world, digital assets have become a fertile source of venture and investment, although that was not the initial purpose as to why they were developed.
However, in the current world, that is exactly what they are used for, as an investment asset. So, it is prudent to be aware of those virtual currencies whose attributes and features represent the best alternatives to investments.
In this case, two of the most resounding virtual assets in the crypto market at the moment is Cardano (ADA) and Tron (TRX). Let us have a look at the main features of these virtual assets and why I think they are the preferred options to invest as the crypto market continues to grow.
Tron (TRX)
Tron (TRX) is one of the most celebrated and popular virtual currencies in the crypto market at the moment, thanks to the major recent steps it has taken towards mainstream usage and mass adoption, led by its visionary leader and founder Justin Sun.
Tron (TRX) has been one of the leading virtual currencies with the most positive developments throughout the year. Apart from managing to launch TestNet successfully, Tron successfully launched its new MainNet, went ahead with its token migration, where Tron's coins separated from Ethereum's network and migrated to Tron's blockchain platform.
Tron has done so much this year, the digital coin also launched its Virtual Machine (still in beta, it will get launched for the public tomorrow) and managed to purchase BitTorrent, which has become a significant pillar of Tron's new Project Atlas.
Under its portfolio, Tron has managed to enter into more agreements with big companies than we can count, resulting to the blockchain's default currency, TRX, becoming the official payment currency for some partner companies.
Most recently, Tron Foundation announced the inclusion and listing of Tron (TRX) on LINE's exchange, Bitcoin Superstore, and BITBOX, which has allowed its users and holders to buy goods and services from over 200,000 e-commerce shops.
Tron foundation ultimate mission is to lead the wave of decentralizing the internet by revolutionizing the entertainment and creative content industry, and from the look of things, Justin Sun is leading from the front in realizing this dream.
After all, from what we have seen the cryptocurrency is capable of doing, it is Tron alone as a platform that has the capability of achieving this fete.
Cardano (ADA)
Although being one of the youngest cryptocurrencies in the crypto market, Cardano (ADA) has managed to record significant growths in multiple ways this year leading to a pile of opportunities for cryptocurrencies.
When it comes to the question of what makes the digital coin so special, first, we must acknowledge that Charles Hoskinson created it.
An astute businessman on his right who formerly was Ethereum's (ETH) and Ethereum Classic's (ETC) co-founder. Due to his reasons, Charles left both projects to start his blockchain technology and cryptocurrency to create the optimal digital currency he had in mind.
One of the facts that make Cardano (ADA) stand out is that it was developed by a multi-disciplinary which has an extensive background in the crypto domain. Hence, every decision made during the development of the digital coin was well-calculated and executed. Cardano as a blockchain company expects to get global recognition and adoption as its mainnet becomes fully operational soon.
For me, it's very tough to pick one from the two, both have targets of solving real-life problems, and of course, the leading heads behind both are nothing short than 'real visionary.' Not an investment advice, but as things stand currently, I'd like to invest in both Tron (TRX) and Cardano (only the amount I can afford to lose if things get worse).
For the latest cryptocurrency news, join our Telegram!
Disclaimer: This article should not be taken as, and is not intended to provide, investment advice. Global Coin Report and/or its affiliates, employees, writers, and subcontractors are cryptocurrency investors and from time to time may or may not have holdings in some of the coins or tokens they cover. Please conduct your thorough research before investing in any cryptocurrency and read our full disclaimer.
Photo by Richard Lee on Unsplash
3 Altcoins That Are Outperforming Bitcoin and Will Likely Face Consequences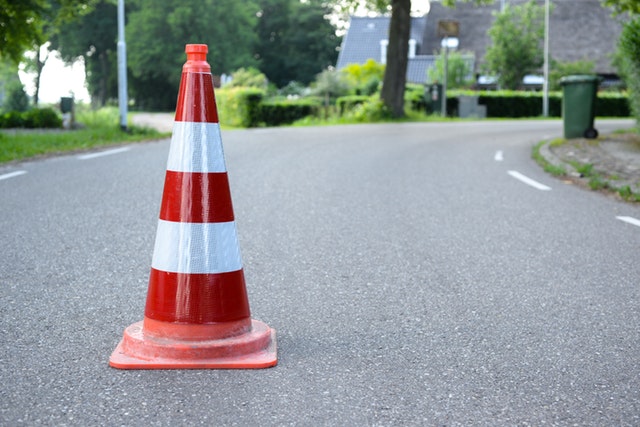 The crypto market is going through a period of massive recovery in the past few months, which has caused the investors' optimism to return. While all eyes are on Bitcoin (BTC), as usual, the largest coin seems to be struggling with a major resistance level at $8,000 at the moment. While this level was breached a few times now, every breach resulted in a correction.
At the time of writing, BTC is approaching this level yet again, with its current price being at $7,985,79, and rising further. The price managed to grow by 1.06% in the last 24 hours, and will undoubtedly hit $8,000 in a matter of hours, if not sooner.
However, while Bitcoin continues to remain volatile and struggles with waves of growth and decline, there are some altcoins that are not following its path. Of course, most of them are performing in pretty much the same manner as BTC, as they always had. But, a few coins have actually managed to outperform Bitcoin in recent months.
While optimists believe that this might lead to decoupling from Bitcoin — something that only Binance Coin (BNB) managed to pull off up to this point — it is likely that there will be consequences for these cryptos. This likely means that a price drop for these specific coins awaits somewhere in the near future, as outperforming BTC…
Why Binance May Be Crucial for Tron (Trx) to Reach $1
TRON (TRX) has been one of the most popular crypto projects in the past year. The coin has received a lot of attention from the entire crypto community, and although the impressions may differ —  the fact is that TRX is one of the most talked-about coins, even today.
However, while the project managed to achieve a lot in less than a year — launch its MainNet, start multiple massive projects, launch dozens of dApps, hundreds of smart contracts, its own DEX, new token, and more — its price remains quite low. Undoubtedly, one of the reasons for this is its massive supply. TRX circulating supply is over 66 billion coins, while the total supply is over 99 billion.
Even so, the coin is believed to be massively undervalued, with its current price sitting at $0.028129, according to TradingView. This price, together with a market cap of $1.88 billion, pushed the coin out of the list of top 10 largest cryptocurrencies, and it currently sits at 11th spot. But, many believe that this is not a permanent position for TRON. In fact, its community believes that it is only a matter of time before TRON rises through the ranks, and its price hits $1. And, the way for the coin to achieve this is believed to be through Binance.
TRON and Binance
Binance is one of the world's…
Why Tron (TRX) Price Won't Remain Low for Long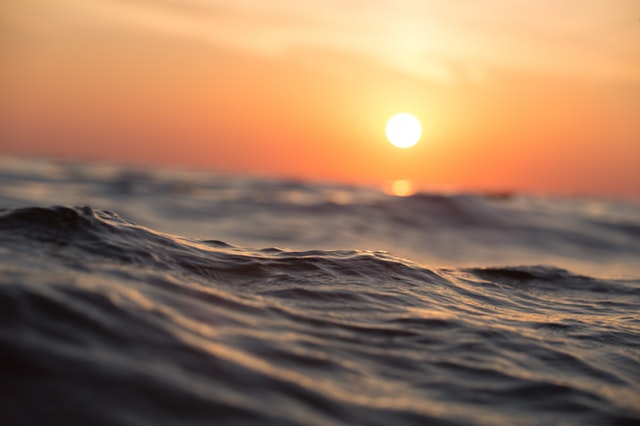 TRON (TRX) has been one of the most popular cryptocurrencies in recent years. The project has achieved a tremendous amount of success in less than a year, and while the first birthday of its MainNet is approaching, TRON certainly continues to impress to this day.
With that said, its price is still noticeably low, and many would agree that the project is heavily undervalued. The low price even allowed other projects to push it out of the top 10 list, with TRX currently being the 11th largest cryptocurrency by market cap. However, it is likely that TRON will not remain undervalued forever, and that its price might soon see a surge that its entire community has been waiting for, for a long time now.
Why TRX might see growth soon
As many undoubtedly know, TRON is a lot more than just a cryptocurrency. It has developed a massive ecosystem, which offers a development platform for coins, smart contracts, and dApps. It also acquired BitTorrent last year for its Project Atlas, which will allow torrent users to earn crypto through participation in content sharing.
For this purpose, it also launched BitTorrent (BTT) token, which saw its launch on January 28, 2019 on Binance Launchpad. This was dubbed the most successful ICO in history at the time, although several coins launched since then have broken its record.
In addition,…