Meet the Tron's (TRX) Re-designed Website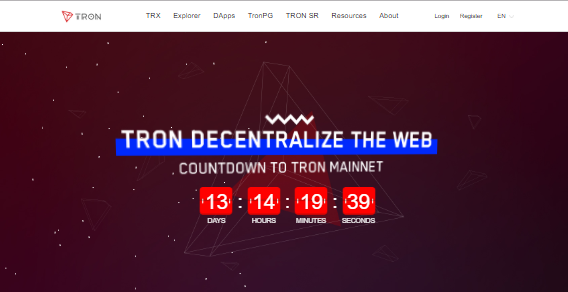 In recent time, Tron (TRX) has been hustling and bustling around the world of virtual currency establishing infrastructures that would decentralize the internet. Tron (TRX) is a localized entertainment content ordinance based on cryptocurrency technology that aims to create a universal way of providing free content.
Being the tenth largest virtual currency in the market, Tron offers dependable, high-availability, and high-capacity support that covers all the localized applications in the TRX ecosystem. This service comes as an empowerment tool that allows content creators who are subscribed to the Tron platform to publish, store, own, and distribute autonomous content.
With over six hundred thousand transactions per minute, low latency, high concurrency, and massive data communication, TRX is perfect for building localized entertainment applications.
Also, the Tron platform has laid out the groundwork for subscription and distribution of content without necessarily using third-party sources such as YouTube and others platforms by using localized distributed public ledger systems. It is quite evident that this cryptocurrency is displaying attributes of being one of the most aspiring digital coins out to overthrow Bitcoin in the table.
With only a few days to the Tron (TRX) Main Net launch, slated to be on 31st May, TRX is firing all cylinders and making sure the event will be outstanding and something to behold. The TRX website has received a complete overhaul with Justin Sun, the founder of Tron, announcing on his twitter page that the virtual currency had launched a modernized website that would suit the needs of its users by making things user-friendly to them.
$TRX #TRX Re-designed Website of #TRON Launched, let's sail again.https://t.co/wCkZk1Fvs0

— Justin Sun (@justinsuntron) May 15, 2018
Announced on the Tron medium page barely a day after its launch, the new website is already eliciting positive reactions from the cryptocurrency universe. On opening the Tron website, you are met with the newly selected color by the TRX foundation: Red and not the previous blue color.
The management saw it fit to use the color Red as it represents the virtual currency's technological culture of persistence, passion, exploration, and dedication. Traditionally, the color Red in many cultures is associated with love, passion, desire, and energy, qualities that continue to be exhibited by the TRX team since the inception.
The new design has a range of sizes and resolutions that are responsive to different devices such as tablets, PCs, and smartphones. Also, icons, fonts, and buttons have maintained their minimalism nature to promote convenience for users. The new website has incorporated linear elements and angular letters.
There is an improved interactive user experience with a smooth feel as you scroll through the pages. The inclusion of a real-time notification bar that shows the progress of projects on the site including a map of where the 111 global nodes are located and real-time update of TRX's performance in the market makes the website stand out and exceptional.
The site also shows the tally of the number of owners of the 1,083,598 digital coins (at the time of writing). Also, one can find links to the different social media profiles and the latest TRX news on the website.
TRX is ranked number 10 according to market capitalization as established on coinmarketcap.com and is trading at $0.07 (increased in value by 7% within last 24 hours).
For the latest cryptocurrency news, join our Telegram!
Disclaimer: This article should not be taken as, and is not intended to provide, investment advice. Global Coin Report and/or its affiliates, employees, writers, and subcontractors are cryptocurrency investors and from time to time may or may not have holdings in some of the coins or tokens they cover. Please conduct your own thorough research before investing in any cryptocurrency and read our full disclaimer.
Image captured from Tron official webpage
We know what the Institutions are saying, but what are they doing?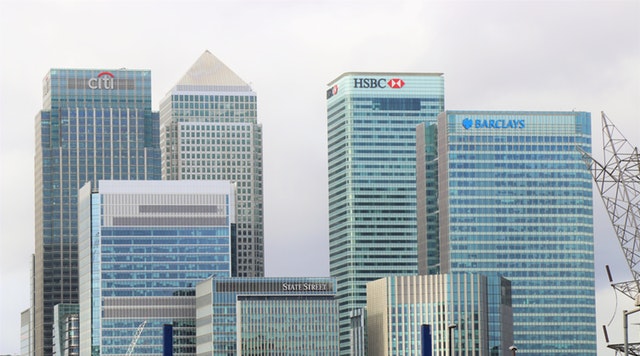 Many of us hear that institutions are buying tons of BTC, XRP, and other top 20 cryptocurrencies.  The thing is how much truth really is there to that when we cannot even see the market moving in any direction other than on a downtrend. Right now, many do not know this but there is the OTC or the over the counter exchanges that exist. These exchanges like OTC trading desks do the trades off the market hense over the counter. This means that it functions in the same way the black market functions as when you sell these items it is essentially off the books so to speak.
Why does all this matter? Have any of you seen this VIDEO with Tekka Tiwari. Here he explains what I love to say as listening with your eyes. He goes on to show how Wall Street legally manipulates the market, they throw out in the media and go into the limelight and bash the said stocks, or bitcoin. The result is that of them falling drastically as many panic sell the asset. While everyone is selling off tons of their assets when it gets close to the bottom, similar to where cryptocurrency is currently they buy it in droves. He explains how this is exactly what happened in the…
Why Is Coinbase Stalling With XRP?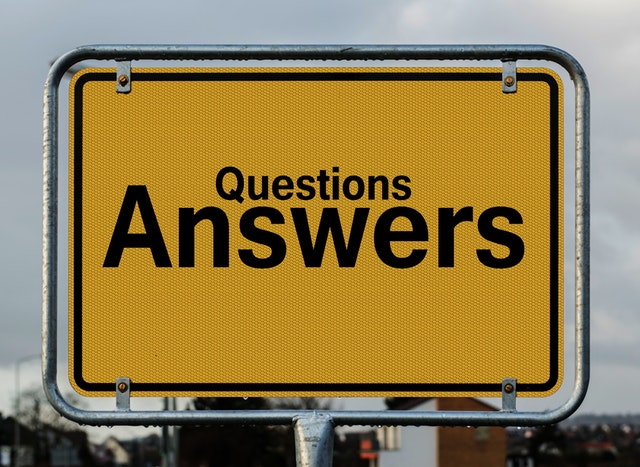 For a cryptocurrency project, getting their coin to Coinbase is one of their biggest goals. However, the popular exchange has become infamous over the years for only accepting a handful of top-ranking coins, while other ones were deemed unsafe for listing for various reasons. In the first half of 2018, however, Coinbase decided to distance itself from this old way of looking at things, and it has even announced that it will look into numerous altcoins, in order to locate and list the best among them.
Since then, the exchange has kept its word, and while it did not add dozens of new coins, they still did open up to a few projects, such as 0x and even Zcash.
However, for all this time, there was no mention of XRP, a cryptocurrency formerly known as Ripple, which is currently the second largest coin by market cap. Despite high demand, constant requests, and alike — Coinbase did not even consider adding XRP.
That is, until several days ago, when numerous reports of Coinbase considering another group of altcoins emerged. While the XRP community was very excited to see XRP listed as a candidate for a potential listing, many believe that it is still not going to happen.
Why Coinbase doesn't want to add XRP?
As mentioned, the XRP community has been asking for the addition of XRP for…
Why 2019 Will Be A Big Year For Crypto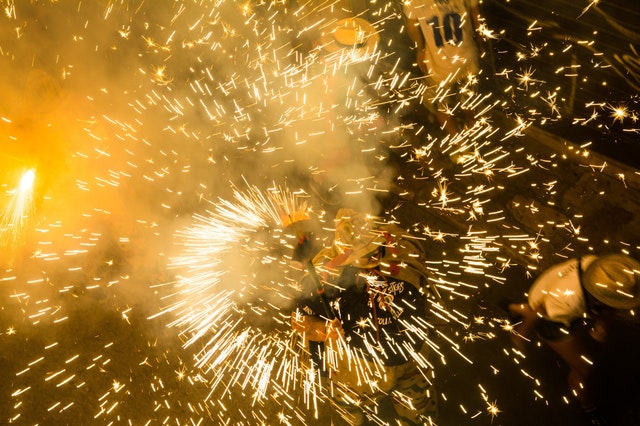 As 2018 is getting close to its end, a lot of crypto investors are turning their gaze towards the future. Considering the crypto bearish trend that has dominated this entire year, not to mention two big market crashes, it is of no surprise that everyone is more than ready to leave these harsh events behind.
However, a few questions still remain unanswered — what to expect in 2019? Is the situation going to change, or will there be just more of the same? Is investing now, when the prices are low, a good idea? These are the issues on every investor's mind right now.
What to expect in 2019 in terms of crypto value?
Understandably, after a year such as 2018, expectations of the future are quite high. The crypto scene is still in its infancy, as many analysts have stated numerous times. Add a few more issues, such as regulatory uncertainty, mistrust coming from institutional investors, and constant hacks, scams, and theft that have been a significant factor in this and previous years, and it's no wonder that the market keeps crashing.
However, there is more to it than that. Due to high volatility and no real control over cryptocurrencies, a massive bull run of 2017 brought cryptos to heights that were not supposed to be reached that early. Because of that, some analysts claim that, what…