Unique Crypto Browser Offers Everyone the Opportunity to Mine with Ease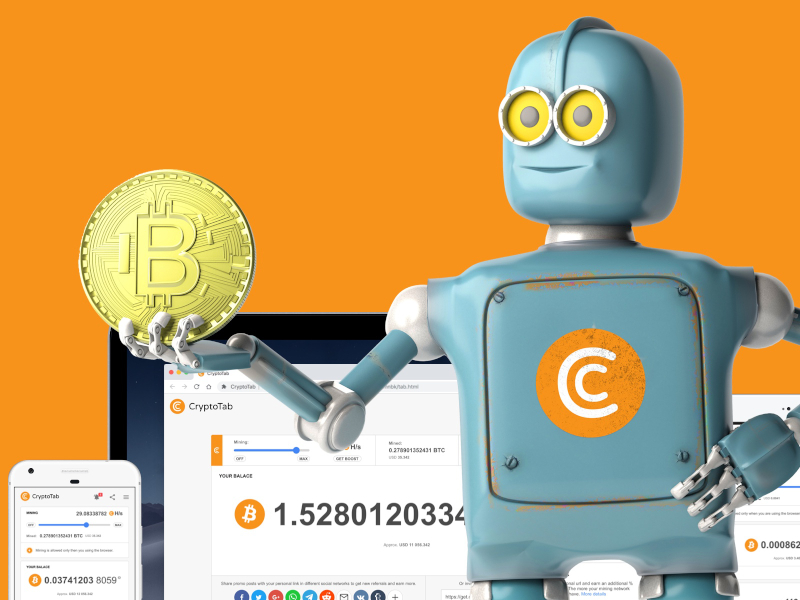 Since its introduction, cryptocurrency has gained high importance for both the digital and offline community. However popular, the general public does not have ease of access to mining: the entry threshold for new miners is still unreasonably high for most.
So, it has been so far.
Introducing CryptoTab: The World's First Mining Browser
Developed by a team of blockchain enthusiasts, CryptoTab is a unique browser that allows users to mine cryptocurrency while surfing the web. CryptoTab Browser already has more than 5,000,000 users around the world and is available on every major online platform including Windows, MacOS, iOS & Android.
It also is fully compatible with Chrome, so you can personalize and customize it with more than 150,000 extensions.
Quick to Install, Easy to Set Up and Use
CryptoTab is lighting fast, totally free, easy to set up and use browser.
There is no need to buy and configure expensive hardware & soft: simply download the installation package, select run and the program will do the rest in minutes. After installation, you'll be able to log in with your Google account to synchronize your bookmarks, favorites, and passwords across all your devices.
Steady Income for One, High Earnings for Many
Mining with CryptoTab does not require time-consuming actions or investments. Just launch the browser, enable mining and carry on your everyday routine.
As long as the browser window is open and active you will receive income – the mining will not interfere with your daily activities. As a fully tailored solution, you can change its speed and CPU load at any time.
Besides its mining function, CryptoTab is a community-oriented service and there also is a referral program to encourage new users.
It allows users to develop their own mining networks and increase their income drastically. In addition, on the CryptoTab website, you can find a set of ready-made promo materials that will help users to attract new affiliates.
Honesty and Transparency Are in the Core of CryptoTab
It is not enough just to earn — you also need to withdraw funds. Taking care of the fees and related expenses, CryptoTab makes thousands of payments to users every day. The minimum withdrawal sum is just 5 cents and all the payments are made in Bitcoin, in the most popular & valuable cryptocurrency.
There will always be skeptics and doubters but with 5 million satisfied users, CryptoTab is proving them wrong every day
No initial investments, no additional expenses and no upper limit of income — what other services can boast of such opportunities to earn online? With a free, easy-to-use and highly profitable browser at your service, there is no need to look for any other platform.
Try CryptoTab Browser today, join millions already earning online!
Let's Get Ready to Mine!
About CryptoTab Browser: CryptoTab Browser is a free lightweight browser empowered with additional Bitcoin mining functionality. It can be personalized and adjusted to your liking with thousands of Chrome extensions. For more information, please, visit CryptoTab homepage.
BitStarz Player Smashes Record – Wins $2.4 Million on Azarbah Wishes!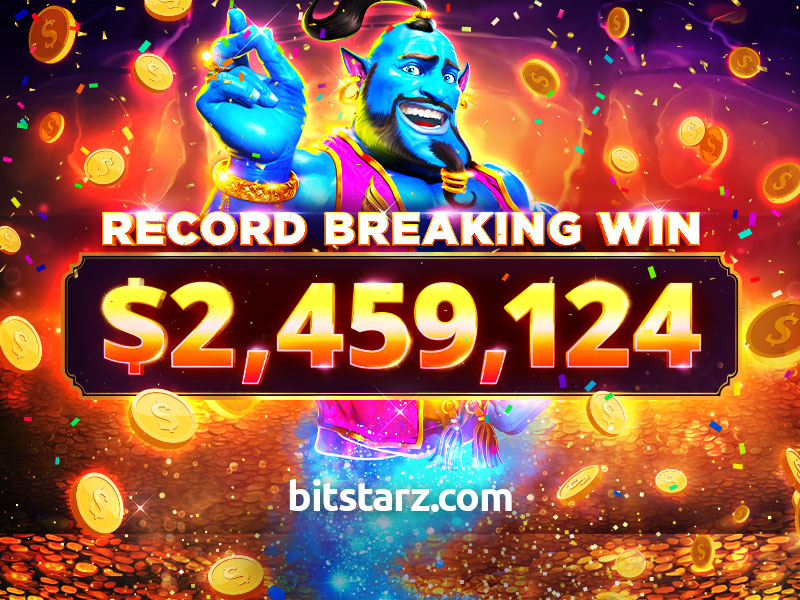 BitStarz is the true home of big wins, but we're sure you know that already. Records are being smashed every month, with the latest big winner blowing away all previous record payouts that have ever come before at the world's leading Bitcoin casino. Scooping an epic $2,459,124 from a single spin on Azrabah Wishes, BitStarz is breaking new ground with the biggest wins around!
From Wishes to Riches
In the past week, Azrabah Wishes has been dishing out huge stacks of cash, with one winner making headlines for all the right reasons. Hot on the heels of collecting a mouthwatering €752,450 from a single spin, the same player then went many times better, this time making the most of the 15,000x max payout to land over $2.4 million. This jaw-dropping win shows that with Azrabah Wishes, your dreams really do come true!
Massive Wins from a Massive Game
Azrabah Wishes is an epic game, jam-packed full of excitement on every spin and thanks to the enormous 15,000x multiplier, the wins don't get much bigger. With heaps of free spins on offer to help you achieve these life-changing wins, it comes as no surprise that we've seen two big wins in the space of two weeks, although we don't often see it with the same player!
The BitStarz Millionaire Club
The BitStarz Millionaire club is one of the…
The Bitcoin Revolution: Everything You Need To Know To Take Profits

Bitcoin is soaring high in the cryptomarket once again, and experts are expecting a return of the bullish trend of 2017. The current Bitcoin price is $7,615 as of 23 May 6:56 AM UTC. This significant jump comes just six months after the Bitcoin price plummeted to a low of $3150 in December 2018. Since then, Bitcoin has experienced steady growth and gain in the market. However, in the last 30 days, the Bitcoin price peaked to $8,320.82, its highest price ever. This phenomenal jump occurred in a span of only 10 days breaking the Bitcoin record so far of significant gains made in short time frames. This positive growth has led to experts forecasting the Bitcoin price to hit the $20,000 mark by the end of this year.
Since entering the market almost 11 years ago, Bitcoin is still at the top of the global cryptocurrencies list. The current circulating supply of Bitcoin is at unbelievable 17,708,875 BTC. The market trend of the Bitcoin price has remained positive even when the currency did not maintain an uptrend. Cryptocurrency researchers believe that Bitcoin has the potential to grow up to a high of USD 50,000 within the next two years.

How to Profit from Bitcoin…
Three of the Best Crypto-Friendly Currency Accounts for 2019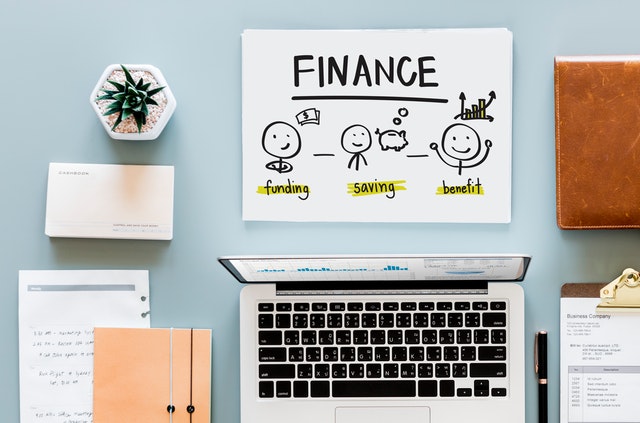 The advent of blockchain and cryptocurrency has seen several industries disrupted like never before, including finance.
Notoriously resistant to change on any real scale, finance has always been seen as a tough industry to bring new ideas into, but blockchain has changed the game in many respects.
Today we're seeing an influx of agile digital challengers to the established names that have dominated banking for so long.
Recently a report was published by consultancy company A.T. Kearney that claims "Not all banks will survive the tide of change as customers increasingly favor digital banks and innovative products and services.
"Branch closures are a short-term fix to steady the books, but it is not enough – traditional institutions need to consider strategic transformation to improve cost and top line and also offer more innovative products and services."
In short, the world of banking is changing, and the following three startups are among the best crypto-friendly banking options for 2019.
Offering customers a VISA card available in three different currencies, Wirex has quickly established itself as one of the most recognized names in crypto finance.
Billed as "crypto and traditional currency accounts that put the power in your hands," Wirex allows customers to take charge of their entire banking needs from one simple to use platform.
You can fund your account using a credit/debit card, bank transfer,…