VeChain (VET): Consensus Model of VeChainThor and PwC Partnership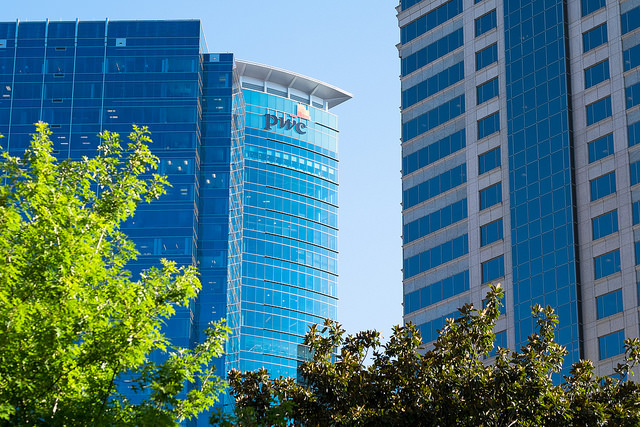 On the 8th of May 2018, the VeChain Foundation had published the third part of their technical papers that reveals more about the VeChainThor blockchain. The consensus algorithm was focused upon in the papers, which is an essential aspect of the upcoming VeChainThor blockchain. It is already known that the VeChain Foundation has selected the proof of authority (PoA) consensus model. The papers reveal the method that VeChainThor will apply to achieve consensus. According to the announcement by VeChain Foundation, the proof of authority consensus model will eliminate the issues faced in a Proof of Work (PoW), Proof of Stake (PoS), Designated Proof of Stake (DPoS), or Practical Byzantine Fault Tolerance (PBFT) model. The proof of authority has "low computational power requirements, no requirement for communication between nodes to reach consensus, and is optimized for system continuity."
The philosophy of VeChain's governance model, "Neither a total centralization nor a total decentralization would be the correct answer, but a comprise and balance of both would," led to the PoA consensus algorithm for the VeChainThor blockchain. It is also expected to shrug off anonymous block producers. The user will have to reveal their identity voluntarily if they want to be an Authority Masternode (AM) of the VeChainThor blockchain. The team believes that all the AMs will work in favor of the network growth and security when their identity and reputation are at stake.
The proof of authority protocol of VeChainThor blockchain provides an equal opportunity to the Authority Masternodes to produce blocks. As there is no computational competition in PoA, the "longest chain" rule is no longer applicable here. The VeChainThor blockchain system prioritizes the branch that is viewed by more Authority Masternodes between the two. Unlike the practical Byzantine fault tolerance (PBFT) protocol, the PoA protocol does not need a certain number of genuine validations to be available. This ensures that the system can perform multiple rounds of inter-code communications to get consensus.
VeChain and PwC Partnership
The 4th of May 2018, saw a new partnership announcement between VeChain and the multi-national audit and consultancy firm PricewaterhouseCoopers (PwC). As of now, PwC holds a minority stake in the Chinese start-up. PwC is interested in VeChain Global Technology Holding Limited that specializes in supply chain management, the Internet of Things (IoT), and anti-counterfeiting. PricewaterhouseCoopers plans to incorporate VeChain's service platform into its infrastructure. This means that VeChain tokens will be used to access and perform transactions. The platform of VeChain has been developed to apply IoT technology to build private keys for all the products and they can be traced throughout the distribution process.
"We are glad to establish a deeper relationship with VeChain, which aims to build a trusted and distributed business ecosystem to help address long-standing challenges in supply chain management, food trust and anti-counterfeiting areas. VeChain's mission aligns with PwC's purpose of solving important problems and building trust in society,"
Raymund Chao, PwC Asia Pacific and Greater China Chairman
This partnership with VeChain will put PwC ahead of its competitors like Deloitte, EY, and KPMG. The discussions between PwC and VeChain concluded that the logistics and transport industry, government and pharmaceutical/medical industry could benefit most from blockchain technology. The multi-national audit firm may actually help in bringing out solutions to issues hereto undiscussed. The partnership between VeChain and PwC is thus expected to benefit not only to the 'real-life' sectors but also the blockchain industry. Sunny Lu, the CEO of VeChain also believes that the distributed data storage characteristics of the blockchain technology will be vital in improving traceability and transparency for the supply chain management and logistics. He hopes that "With people's increasing awareness and knowledge of blockchain, 'killer' applications are sure to emerge, and initially these are most likely to occur outside of the financial sector."
At the time of writing, according to coinmarketcap.com the price of VeChain (VET) shows $4.59 USD approximately. The market cap is approximately $2,415,132,754 USD while the volume (24h) is nearly $26,617,100 USD. (As of 14th May 2018) According to coinmarketcap.com, the crypto coin currently ranks 15. The partnership with VeChain and the proof of authority of the VeChainThor blockchain is hopefully going to see more investments in VET and thus increase the trading volume.
For the latest cryptocurrency news, join our Telegram!
Disclaimer: This article should not be taken as, and is not intended to provide, investment advice. Global Coin Report and/or its affiliates, employees, writers, and subcontractors are cryptocurrency investors and from time to time may or may not have holdings in some of the coins or tokens they cover. Please conduct your own thorough research before investing in any cryptocurrency and read our full disclaimer.
Image courtesy of Sean Davis via Flickr
Is Tether (USDT) really a stable coin?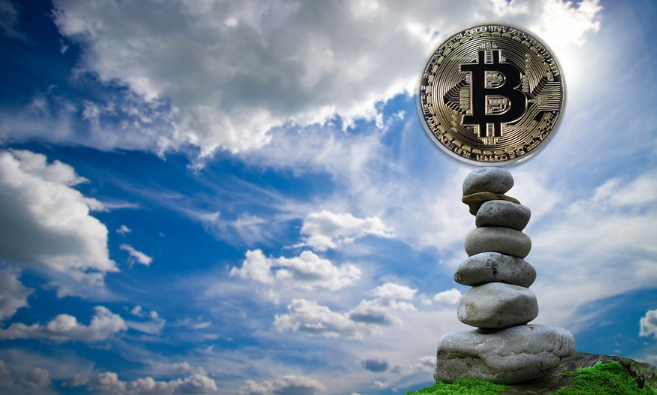 Tether is one of the top digital assets in the crypto-sphere. The coin was launched in November 2014 after it changed its name from Realcoin so that the crypto community doesn't associate it to the altcoins. It is important to know that Tether is a currency that helps to convert fiat currencies into digital currencies.
Moving forward, there have been lots of FUDs around Tether these days as regards to whether it is going to be a truly stable coin as the market has seen dips lately. Also, the FUDs around Tether have raised questions on whether there are any backings to the digital asset.
It is crucial to know that other factors have been attributed, and one of them was a report from last month that stated that Tether and Bitfinex, had gone their separate ways with Noble Bank. The separation made Bitfinex suspend fiat wire deposits – without no reason or whatsoever.
Tether, in regards to market worth, comprises about 92 percent of the market capitalization of stable coins. Also, this stable coin offers two purposes: to stabilize the volatility of Bitcoin, and also to preserve the amount of money purchasing power investors have at hand when the value of larger cryptocurrencies such as BTC drops.
The coin is a good alternative for traders when trying to cash-in on fiat currencies, as we do know that trying to move money from different exchanges to fiat…
TRON Partnership Involves Cloud Computing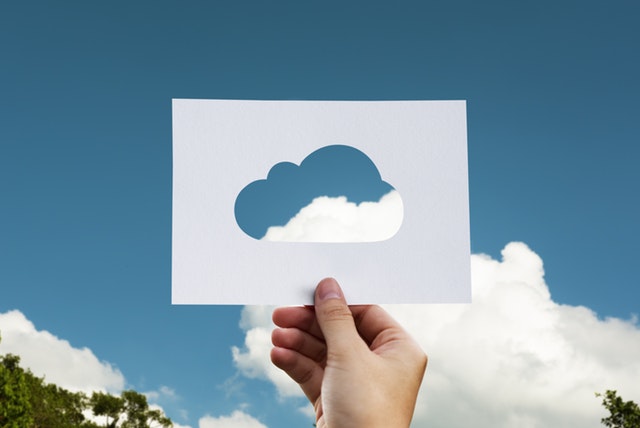 It has been almost an entire week since Justin Sun, the founder of TRON (TRX), announced a new big partnership for this cryptocurrency. His Twitter announcement did not provide a lot of information, except for the fact that the TRON partnership is with an industry giant worth tens of billions of dollars.
Finally, First time to partner with tens of billions USD valuation industry giant. Guess the name 😊#TRON #TRX $TRX

— Justin Sun (@justinsuntron) October 12, 2018
Even so, the entire crypto community started speculating about the new partner's identity. Soon after the announcement, a new rumor emerged, claiming that the identity of an unnamed corporation was uncovered. According to the rumor, TRON's new partner is none other than Baidu, one of the largest tech giants of China, which also represents this country's largest internet search provider.
Baidu is often viewed as China's version of Google, and if the rumors of a partnership with this company turn out to be true, this will be a big game-changer for TRON.
However, in days following the announcement, new reports started coming in with claims that the partnership will not revolve around blockchain technology. Instead, ODaily reported that the alleged partnership between TRON and Baidu will be focused on cloud computing. The report claims that TRON will be purchasing computing resources from Baidu.
Baidu to…
Will Ripple (XRP) advocacy hike affect bitcoin dominance of China?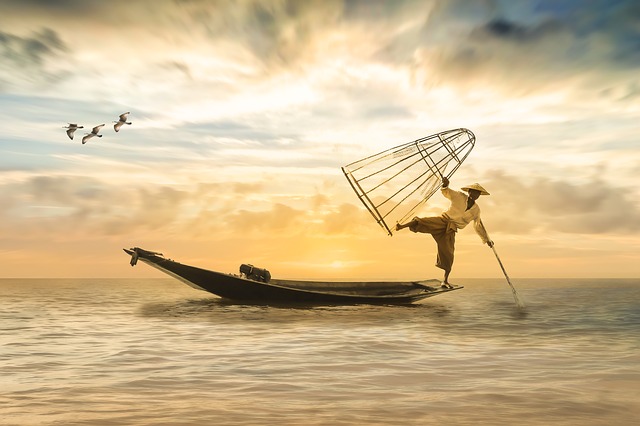 Currently, China is leading in Bitcoin mining industry by far, second to none for bitcoin mining power. Literally, it's contributing over 70% of the network's hash rate (a term that is used in describing the total processing power of a blockchain network). But how Ripple fits in here and what it has to do with that? We'll talk about that a bit later below, let's cover some in-depth facts about China's dominance over Bitcoin first.
It's a near-complete dominance by China on the BTC mining grid that has made it responsible for mining a majority of circulating bitcoins. A Beijing-based company, Bitmain Technologies, is highly responsible for extracting the significant part – more than half of the globe's bitcoin, and alone, it has approached 50% of the total hash rate more than once.
The fact that China is controlling a majority of Bitcoin hash rate, clearly tells that it has the power of manipulating or merely destroy the bitcoin network if it gets enough support should it decide to take such a move. Therefore, this has led to serious concerns among countries including the US that China might get an edge in this cryptocurrency industry and possibly becoming a potential threat.
China is the biggest manufacturer of Bitcoin as well as cryptocurrency mining equipment. The reason behind the massive growth of mining farms in the country is because of cheap electricity bills.
Furthermore, the country has adopted several…