What Would it Take for Litecoin (LTC) to Overthrow EOS (EOS)?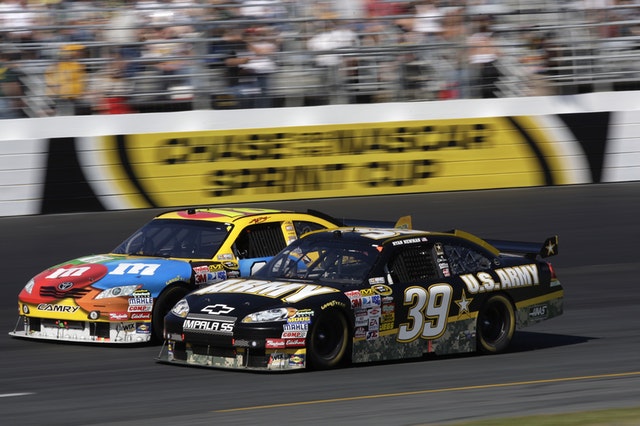 Litecoin has been through a pretty rough period, as backed with the fact at after a long time of dealing as the fifth best currency in the market, Litecoin no longer holds the spot of the fifth-best currency on the global coin list. This is the case since EOS managed to overthrow Litecoin a couple of weeks ago when its market cap went over the market cap of LTC. Although all EOS holders went on going crazy about this case, faithful LTC holders are wondering what it would take for Litecoin to overthrow EOS and take back its old spot on the list as the fifth-best crypto in the market? So, let's see what could LTC possibly do to get back on the road of old fame.
Litecoin: The Sixth-best Currency
For many crypto enthusiasts "sixth-best currency" just doesn't sound right, and that is how many of them are wondering whether LTC is able to get back on the track of regaining its old glory as the fifth-best currency on the list.
Litecoin has been launched among some of the first ICOs ever and as such, this asset was made to address all the flaws contained in the first coin that has ever been released into the market, even before there has been a market – Bitcoin.
That means that Litecoin stands for one of the fastest platforms and the most functional digital assets to be circulating at the moment. Litecoin enables fast transactions with low fees and ultimate privacy, so it is no wonder that this coin managed to hold onto its spot as one of the top 5 cryptos for a long time.
However, as we already know, EOS found its way around LTC, sky-rocketing up the global coin ranking list and taking over its place. So, what is EOS offering that Litecoin isn't?
For starters, there are many investors buying EOS units out of the pure excitement, and all due to the fact that EOSIO is releasing its main net any time now as the date of the launching is set for May 11th.
In that spirit, the team behind EOS has released Dawn 4.0, while working on further improvements on the network that will be officially released with all planned updates in only a couple of days from the date of this writing.
That is how EOS is getting more on its popularity while attracting new users and investors with inter-blockchain communication and further development of their network.
So, even though EOS is currently being traded at the price of around 17$ with the all-time high of around 21$ per one unit, while Litecoin is valued at around 159$ at this moment, EOS has a higher trading volume with greater market capitalization of over 14 billion dollars, whereas LTC has a market cap of over 8 billion dollars.
That means that Litecoin would have to go pass 14.7 billion dollars of market capitalization while starting from its current value of 8.9 billion dollars, which means that LTC, in simple math, needs over 5.6 billion dollars in order to get back to its old spot while being ranked as the fifth-best currency in accordance with the global coin ranking list.
Is Litecoin Taking Steps Towards Earning Those 5.6 Billion Dollars?
In a way, we could conclude that the team behind LTC is indeed working on getting over the market cap of 14.7 billion dollars, which would take the coin back to its old spot. However, that means that LTC should work harder than ever in case it is in the general interest of their team to have their currency ranked among the top 5 cryptos.
In the spirit of further progress and development, Litecoin has started a campaign, called grassroots Pay With Litecoin, which should take LTC towards mass adoption of even more massive scales.
With this campaign, Litecoin Foundation is calling out to all businesses that would like to participate in the campaign to message them so they could establish cooperation. The initial cooperation between businesses and Litecoin would mean that the participants would have LTC listed as one of the payment methods for the participants' products and services, which should take LTC to the next level of exposure and adoption.
This way, it is pretty certain that Litecoin could get closer to those 5.6 billion dollars that made it lose its spot on the global coin ranking list.
However, given the fact that EOS has risen for 200% in the last 30 days, while LTC had only collected 41% of gains during that period of time, EOS won't make an easy competitor in the market, especially now when the official main net is being launched in only a couple of days.
In addition to this fact, EOS is currently being traded in the green despite the market trend, while Litecoin is going down against the dollar following the atmosphere in the crypto community where the majority of currencies is dropping for more than 48 hours.
To conclude the story, Litecoin could get back to its old fame and take back the spot number 5; however, their grassroots campaign would have to be massively accepted with a radically appealing strategy to draw in as many participants as possible.
EOS won't quit its newly taken spot that easily, that is for sure.
How is Litecoin doing at the Current Moment?
After the latest change in the market, even though LTC has been doing great for an almost entire last week, we can now see Litecoin dropping against the dollar, all in the spirit of the latest market trend.
Following the latest change in the market, Litecoin has dropped for 5.48% against the dollar while trading in the red.
LTC is also dropping against Bitcoin for -3.06%, which means that BTC is doing slightly better at the moment when compared to Litecoin.
Following the most recent change in the market, LTC can be purchased at the price of 159.70$ per one unit, which is still far from its all-time high of 366$ per one LTC coin.
For the latest cryptocurrency news, join our Telegram!
Disclaimer: This article should not be taken as, and is not intended to provide, investment advice. Global Coin Report and/or its affiliates, employees, writers, and subcontractors are cryptocurrency investors and from time to time may or may not have holdings in some of the coins or tokens they cover. Please conduct your own thorough research before investing in any cryptocurrency and read our full disclaimer.
Image courtesy of Pexels
The Crypto Space Once Again Divided Over Bitcoin SV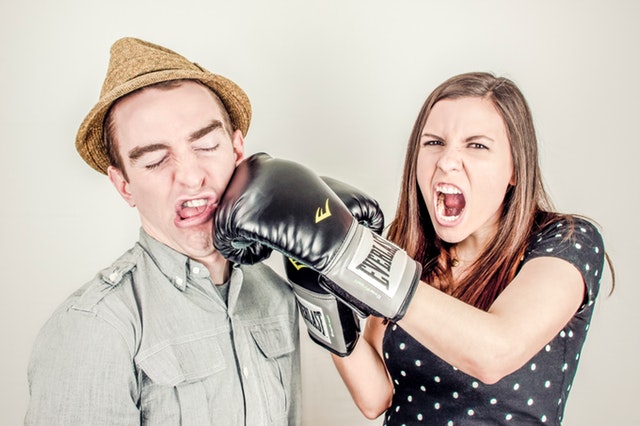 The crypto community is a strong one, one that managed to bring digital currencies from nothing to an industry worth hundreds of billions of dollars. However, while its strength in this regard is undeniable, the crypto community can be just as fragile given the appropriate conditions. With that in mind, the conditions seem to have been set for a new divide, although the cause is once again the same — Dr. Craig Wright and his Bitcoin SV (BSV).
Craig Wright vs. the (crypto) world
Dr. Craig Wright, the chief scientist at nChain, and the creator of Bitcoin SV. has been a well-known and very controversial figure in the crypto industry. Wright was suspected of being Bitcoin's creator several years ago, which is possible because no one knows who is behind the name 'Satoshi Nakamoto.'
Wright was believed to be him, and one theory claimed that he and his friend were responsible for giving life to BTC. However, the theory quickly died out, but not before Wright seemingly liked the idea of assuming the mantle of Nakamoto. He himself started claiming to be Bitcoin's mysterious creator ever since.
Of course, he managed to gather up some followers, but the majority of the crypto community — while confused — did not believe him. Luckily, there is no need for trust, and Wright should easily be able to prove that he…
Are XRP and Ripple Going to Be Worth Anything by the End of 2019?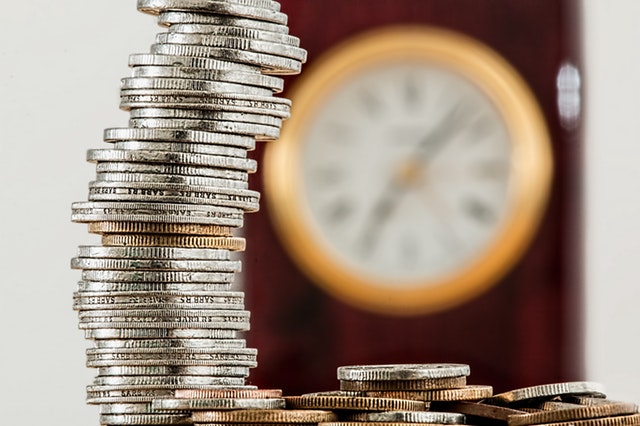 One surprise recently was when XRP took over Ethereum's long-held second place in the Market Cap leaderboards. It quickly went back to its traditional and respectable third place behind Ethereum, but it could be a sign of things to come.
XRP has a lot of clout in the market because of the platform it is based on, which is Ripple. A coin that is used for a very specific purpose and with a long term goal in mind is always going to fare better than others. Litecoin, Bitcoin Cash and others have come about because of disagreements in Bitcoin. Therefore they offer nothing except an alternative to Bitcoin as a pure cryptocurrency, while Ripple (and XRP along with it) has something tangible behind it.
Big Banks Back Ripple
Ripple was created in 2012 for a specific reason. It aimed to become a faster and more efficient method to transfer value between banks and countries. This value can be almost anything from currencies to other instruments. While initially, banks were cautious about investing in the company, recently they have been lining up. The crypto winter has helped with innovation int he industry and Ripple has benefitted immensely for it.
The various payment solutions based on Ripple such as xRapid and xCurrent are seeing a large uptake, and this is having an amazing effect on XRP as a whole.…
Bitcoin, Litecoin, Ethereum, and Ripple On the Rise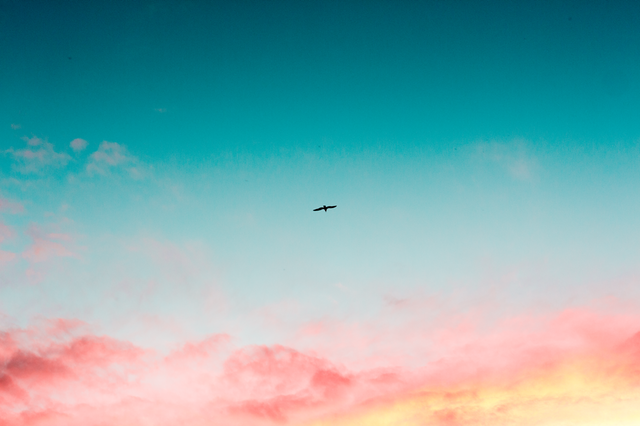 The recent development in the cryptocurrency industry is a rise in price for many of the core digital coins. We believe that the unexpected price hike is due to the renewed interest of the key players in the industry. Many investors, speculators, and traders are rushing into the number one cryptocurrency; Bitcoin like never before. Other altcoins such as Ethereum, Ripple, and Litecoin are not dormant either. The effect of the influx is the soaring prices of the digital coins within seven days.
The price of the crypto leading giant-Bitcoin has increased at 25.74 percent in one week. Ethereum also gained 18.76 percent increase in its price. Litecoin and Ripple also recorded some percentage increase in the tune of 53.20 percent and 16.12 percent respectively. It is no just these few popular coins that have gained in one week. From what we have gathered, 94 digital coins amongst the leading 100 cryptocurrencies are also experiencing the rise in price. This information is according to what TradingView published in April 2019.
According to them also, other cryptocurrencies gained in value while others declined. From their calculations, six digital currencies advanced while ninety-four was on the decline. Also, another information shows that the increase in Bitcoin price has reduced the value of other assets such as bonds and stocks.
The possible reason for the rally
Many people are wondering…