Why Amazon Might Choose to Adopt Litecoin (LTC)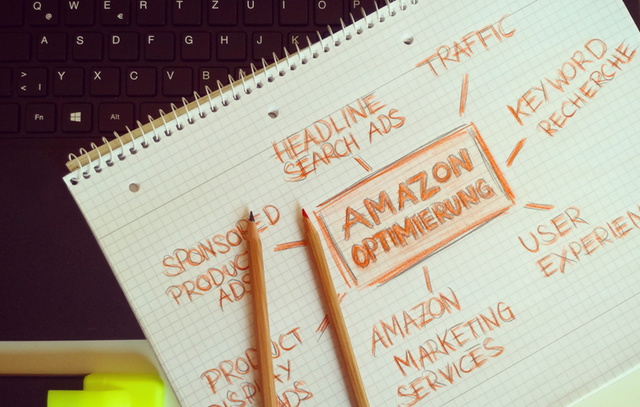 Cryptocurrencies have started infiltrating more and more businesses, and it would be pretty hard to find a branch of business that has shown no interest in this technology. Ripple (XRP) is the perfect example of this, considering that some of the largest banks and financial institutions in the world have adopted it already. However, Litecoin (LTC) might make its own big progress soon.
Will Litecoin (LTC) be adopted by Amazon?
Being adopted by a company as large as Amazon is every crypto's dream. However, Litecoin might be the top choice for this firm, if it decides to go for cryptocurrencies.
Litecoin's community is especially enthusiastic about this e-commerce platform, and the majority of them has already requested multiple times that the coin is added on Amazon. The interesting thing is that Litecoin's nature and technology actually make it the perfect choice, which means that the adoption might actually come to pass when Amazon decides that it is ready to go crypto.
What makes Litecoin (LTC) the best choice for Amazon?
One of the reasons why Amazon might choose LTC is that Litecoin's most important features are exactly what Amazon is looking for. Amazon deals with millions of customers, and it needs its payments to be fast, cheap, and as secure as possible. These are the exact aspects that LTC is best known for. Not only that, but it is actually far more advanced than the payment system that Amazon is currently using.
When it comes to speed, Litecoin is one of the fastest cryptos around. Apart from that, it allows payments via any currency, since they can all be converted to LTC coins. This makes it extremely practical, and perfect for Amazon and its customers.
Additionally, Litecoin is also among the cryptos with the biggest level of security. This would also make it very attractive to Amazon, which has millions upon millions of customers, all requiring a secure way to make payments. Amazon currently uses Visa since its security is one of the best, but even Visa recently had a major incident when it went blank in Europe. This means that the system, no matter how advanced it is, still has a lot of flaws. Litecoin, on the other hand, is blockchain-based. That means that all of the transactions are transparent, and are safely recorded on the blockchain itself.
If we add the extremely low fees to the equation, it is clear that Litecoin is a perfect choice for Amazon. As an example, a fee for a transaction involving $99 million would only be $0.44. This makes fees basically non-existent.
Downsides to Litecoin
Litecoin, like all other currencies, has peaked majorly in December 2017, and ever since then, the prices were extremely bad. What made a situation even worse is a sudden decision of investors to sell their coins, which led to Litecoin becoming oversold overnight.
This has had an even larger impact on its price, which continued to drop over the course of Q1 and Q2 of this year. However, lately, the prices have been showing signs of recovery, and a lot of experts believe that another period of recovery is about to come. If that is the case, the interest in Litecoin will probably spark again, and the prices might reach their former glory.
For the latest cryptocurrency news, join our Telegram!
Disclaimer: This article should not be taken as, and is not intended to provide, investment advice. Global Coin Report and/or its affiliates, employees, writers, and subcontractors are cryptocurrency investors and from time to time may or may not have holdings in some of the coins or tokens they cover. Please conduct your own thorough research before investing in any cryptocurrency and read our full disclaimer.
Image courtesy of Pexels
3 Coins Coinbase Will Adopt Next
Coinbase is one of the largest and most popular cryptocurrency exchanges in the world. However, throughout its existence, it was very picky when it comes to which coin it will adopt. So much so, that it has become a very large achievement to get support by the exchange.
Recently, however, Coinbase has decided to act on its users' wishes and expand its list of accepted coins. In theory, this was a big deal, and the exchange actually started looking into a lot of coins. However, it only adopted a few of them. Right now, Coinbase is supporting Bitcoin, Ethereum, Bitcoin Cash, Ethereum Classic, Litecoin, USD Coin, Basic Attention Token, and 0x.
Even so, Coinbase wishes to add more of them, but only after it ensured that the coins are a part of legitimate, non-controversial projects. As a result, the entire crypto community started speculating about which coins will be added next. This will also be something that we will try to answer today, by listing three projects that are the most probable candidates.
3. EOS
EOS or Ethereum On Steroids, as some like to call it, is a more than a decent project that has made headlines multiple times this year due to its progress. It managed to launch its own MainNet, which made it perfect for dApp development and smart contract creation. This makes it similar to ETH, but many…
What Will It Take For Bitcoin (BTC) To Rise Again?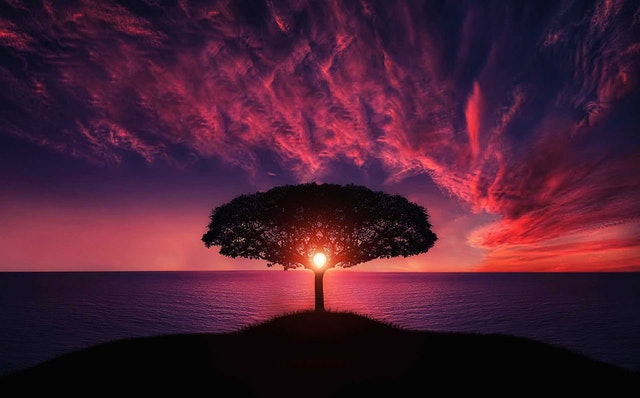 It is no secret that 2018 has been a terrible year for cryptocurrencies when it comes to their value. Things looked so bright during the first few days of this year, with Bitcoin hitting $20,086 per coin, and every altcoin reaching new heights. However, it was not to last, and soon enough, the market crashed, and prices went down.
What followed was months and months of a heavily bearish market that kept pushing the prices further and further down. It prevented any attempt of recovery, although several of them gave it their best shot.
Despite a situation like this, crypto investors never forgot the potential of Bitcoin, and many have been predicting another bull run that would have the same results. Those expectations were quite large, and potentially even unrealistic at first. Now, however, as the year approaches its end, it doesn't seem like anything will happen. The community started to wonder why that is, and what would it take for another bull run to emerge, which is what we will try to answer right now.
What does Bitcoin need in order to have another bull run?
1. Bringing regulation
The crypto space remains highly unregulated in most parts of the world, which is one of the largest reasons why BTC remains dormant. While there are attempts to regulate it, these attempts are made even more difficult due to the fact that the market is constantly changing and…
Stellar plans to Airdrop 150 Million USD in XLM to Blockchain Wallet Users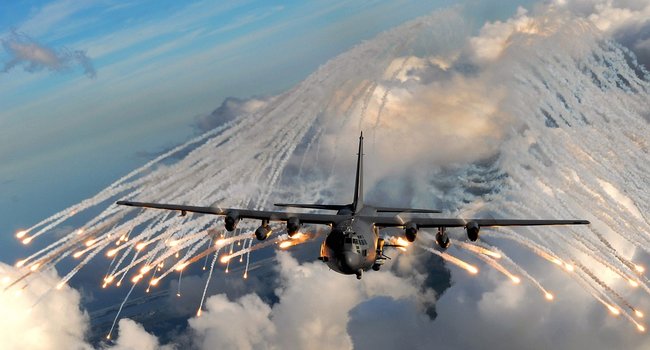 Recently the Stellar Development Foundation partnered with Blockchain Wallet to airdrop $150 million value of XLM, to the owners of the wallet. The Block declared that the first batch of XLM would be shared this week for all users who signed up to use the Blockchain wallet.
The team behind the stellar Development Foundation hopes that this partnership will make XLM a real rival for other cryptocurrencies from the market.
The co-founder of Stellar, Jed McCaleb declared the following about the airdrop:
"We believe that airdrops are central to creating a more inclusive digital economy. Giving away lumens for free is an invitation to communities to design the services they need.

By working with Blockchain to increase the availability and active use of lumens on the network, we will increase the network's utility by many orders of magnitude."
Just $25 value of XLM each
To share some respect to the worth of XLM will distribute for each user, the team of Blockchain wallet declared that after verifying the identity when signing up to the wallet, $25 value of XLM will be shared to each. Furthermore,  there will be a first- come and the first-served clause in this airdrop which says:
" Offer available until XLM giveaway supply is depleted. Limit of one XLM airdrop per person, unless participating in any bonus activities.

A person can receive the XLM airdrop in only 1 Blockchain Wallet.  XLM…