YouHodler Becomes First "Full Cycle" Loan Platform With Credit Card Payout Feature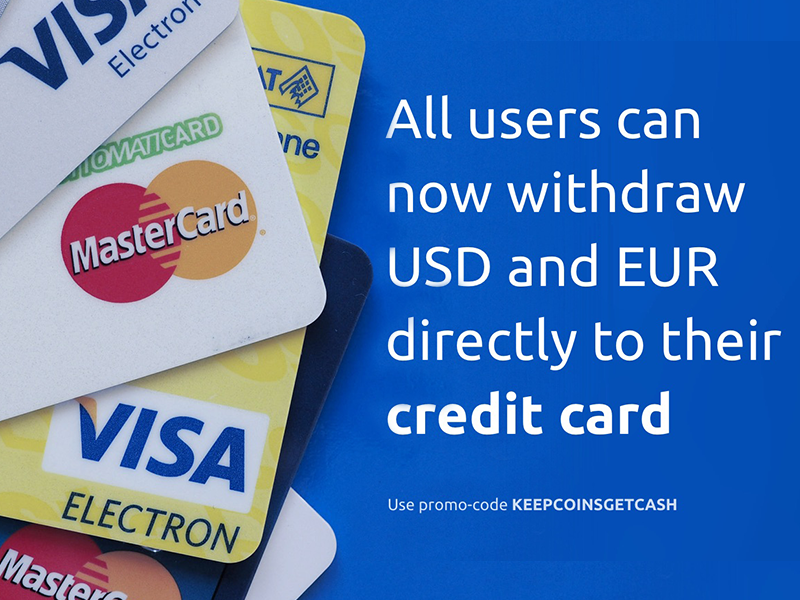 FinTech platform YouHodler just announced via their blog a new feature allowing users to receive a loan (in USD or EUR) instantly to their credit card. With the release of this function, YouHodler claims they are the first "full-cycle" loan platform including integrated crypto, fiat, and USDT wallets along with crypto-to-crypto conversion.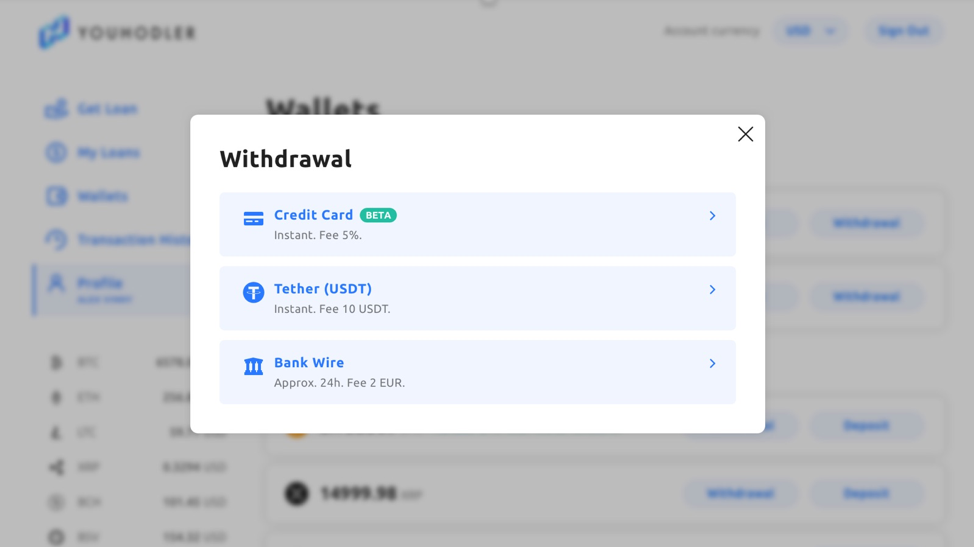 YOUHODLER INTRODUCES INSTANT FIAT LOANS TO PLATFORM
With credit card payouts, users on the YouHodler platform can now receive their fiat loan directly to their credit card of choice (in USD or EUR). Previously, the platform allowed users to pay back their loans with approved credit/debit cards and now, they are adding instant payouts, making them a "full-cycle" loan platform.
In this rapidly changing crypto market, instant payouts with credit card integration allow crypto enthusiasts to act immediately on market movements instead of waiting 3-5 days for bank processing. Hence, it puts the power back in the user's hands to get their money when they need it most.
Currently, YouHodler states that they will only accept Visa and Mastercard credit/debit. Prepaid cards are not yet supported but may be an addition in the future.
NEW FEATURES CONTINUE TO DIVERSIFY YOUHODLER'S PLATFORM
With the inclusion of credit/debit card payouts, users have yet another method to receive and pay back their loan. For the crypto purists out there, who want to avoid banks altogether, they can do that too on YouHodler. The platform includes an integrated USDT wallet that lets users withdraw their loan in USDT or leave it in the wallet as a way to hedge their assets using stablecoins. Furthermore, USD and EUR bank wires are still available to users.
On the subject, YouHodler CEO Ilya Volkov states that "with the announcement of our new credit card payout feature, YouHodler becomes the first "full cycle" loan platform that includes full integration with various cryptocurrency, fiat, and USDT wallets along with crypto-to-crypto conversion. We are happy to release this information to our supportive community as we start our transition from a crypto lending platform to globally diverse FinTech platform."
HOW TO CONNECT YOUR CREDIT CARD TO YOUHODLER
Immediately after taking out a loan, users will see their borrowed finds appear in the "Wallets" table found in the "Borrowed Funds" sections of their personal profile. Once there, users can click the "Withdrawal" button to unveil several features. Clicking the "Credit Card" button will direct the user to a withdrawal from where they can enter a specific amount of their balance they would like to withdraw. From there, the user simply inputs their credit card number and expiration date before clicking the "withdraw" button.
Notes: All users must pass know-your-customer (KYC) verification before taking out a loan or interacting with the platform in any way.
To see a full description of how to add your credit/debit card, along with other informative articles regarding commission and list of approved countries, visit their Help Center.
#####
About YouHodler:
YouHodler is a Blockchain-based FinTech platform focused on cryptocurrency-backed lending with fiat loans. YouHodler provides USD and/or EUR loans, secured by collateral in BTC, BSV, BCH, ETH, LTC, XLM, XRP, and other popular cryptocurrencies.
Sign up and request your first loan at YouHodler.com

Bexplus BTC Futures Trading – The Best Way to Become Rich in 2019

After nearly 18-month "Crypto Winter", bitcoin price set a new 2019 high at around $9,400, then, started a downside correction against the US Dollar. Though BTC/USDT pair broke the $9,300 and $9,200 support levels early this week, the downward movement was limited and the price formed a swing low near $9,000 mark.
BTC price is currently surging higher and is trading above $9,700. If there is an upside break above $9,800 mark, the price could continue the upward movement in the near term, breaking the $10,000 resistance level.
As the bearish market bottom has been set and the bullish sentiment has once again returned to the cryptocurrency area, the opportunity for traders to become "bitcoin millionaire" beyond their imagination occurs again. Many well-prepared, well-researched and smart investors turned to BTC futures trading aiming at magnifying the profits.
How BTC Futures Trading Maximizes Profits?
With the bitcoin bull is back in control of the trend, the market has become highly volatile once again – Bitcoin market consolidates between $9,600 to $9,700, which is the perfect time to maximize profits by trading futures contracts.
BTC futures trading has become one of the most popular trends in the crypto market. Trading futures contracts with leverage allows traders to take positions much larger than the amount of assets they invested in. It enables investors to long-buying or short-selling BTC price based on…
Blockchain Based Crowdfunding Bridges Gap Between Global Investors and Business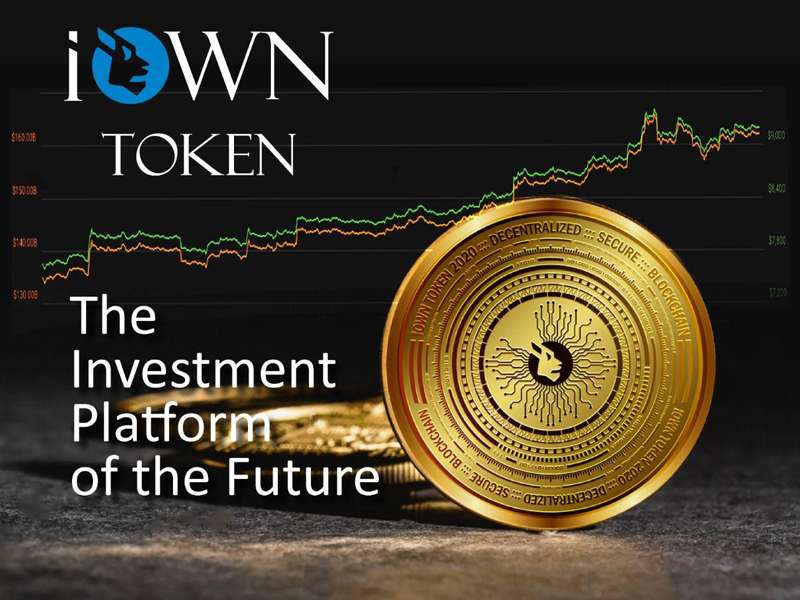 The way in which global business owners and shareholders engage continues to adapt to changing market forces, technologies and fiscal appetites, however, the need for strong, stable and transparent investment processes remains key to the success of any project.
With counterparties often frustrated by a lack of transparency and accessibility, the need for a platform that bridges the gap between investor and investee is increasingly important.
Introducing the iOWN Platform – the Blockchain Powered Investment Platform
Whilst it is true that many investors favor a diversified risk portfolio with a range of industry assets, finding strong partners remains a problem – the solution for many lies in community crowdfunding.
Developed in the UAE, iOWN is a blockchain based crowdfunding investment platform that has been specifically designed to bridge the gap between financier and businesses seeking funding. Whether you are an experienced funder or complete beginner, the iOWN global network means that there are accessible opportunities for all with measured risk.
Registered users are able to use the iOWN Token to access the platform, where they will be able to invest into a range of industry sectors including Real Estate, IT, Industrials, Pharma & Healthcare and Energy to name a few. 
Overcoming the Challenges of Traditional Investment Risk
iOWN addresses many of the issues currently faced by investors with existing on-the-market financial platforms by creating a secure,…
Bitcoin gets a new rival?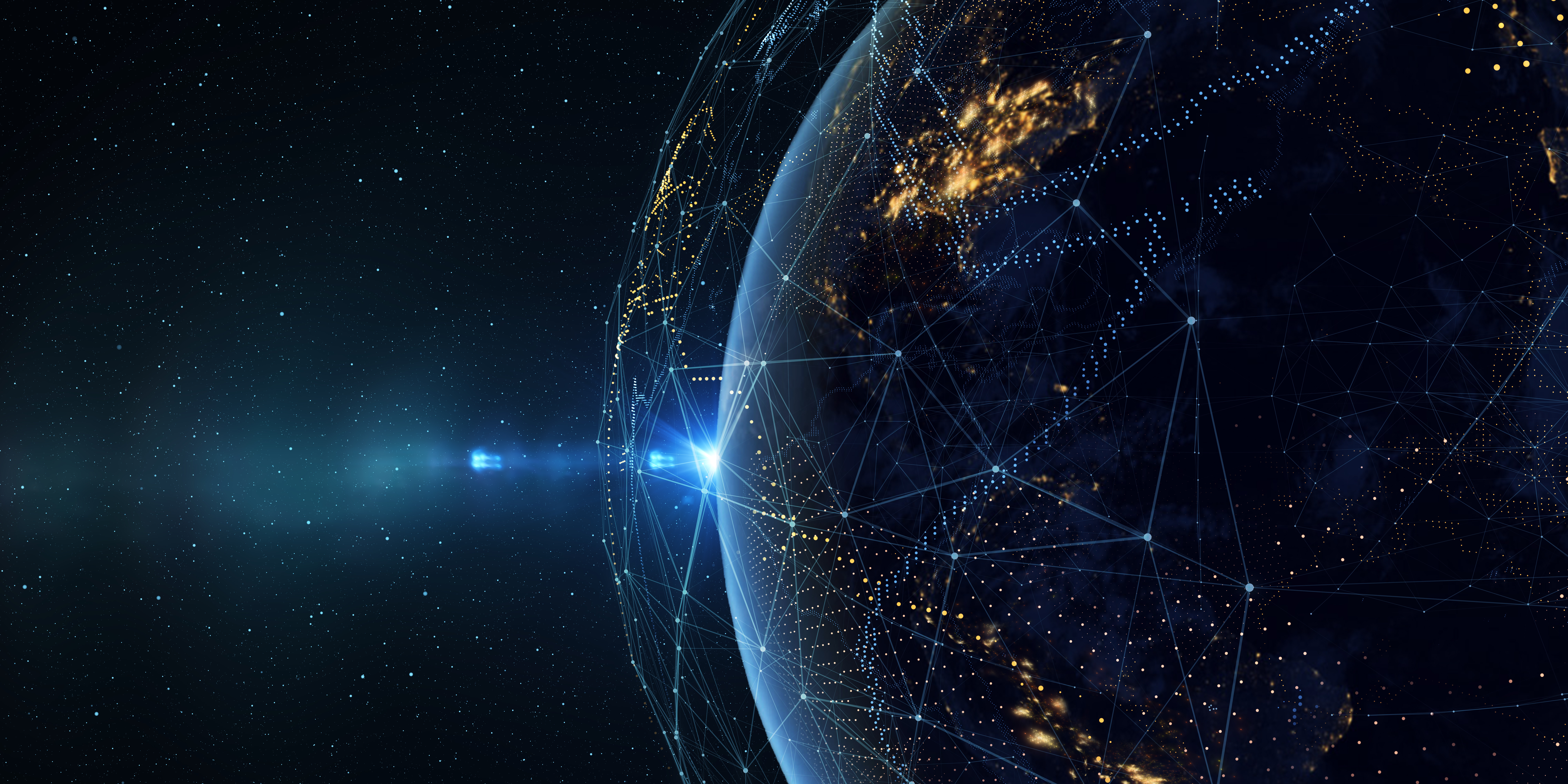 After Bitcoin climbed at $8500 and Justin Sun bid $4.57 million for having lunch with Warren Buffett, all the news indicated that Bitcoin would raise at $9000, but it fell below $8,000 suddenly. Nevertheless, cryptocurrency is at the beginning of a big bull market now.
According to a new poll by crypto analyst: DonAlt, investor's portfolios are all comprised by major tokens, such as BTC and ETH. Besides, a popular token called LinkToken (LTK) issued by a Chinese team attracted global attention.
Launched at Coinall Exchange
According to the announcement of LianXiang Cloud, LinkToken had launched at Coinall Exchange which belongs to OKEx Exchange group, users can recharge now and Exchange will open LTK/BTC pair at 17:00 pm on June 14, withdraw operation will be allowed at 17:00 pm on June 18. To celebrate the launching of LinkToken, LianXiang Cloud will airdrop million tokens to fans.
As the partner of OKEx, Coinall Exchange shared tens of millions of users and resources with OKEx. It is said that LianXiang Cloud is also applying for legitimate rights of trading LinkToken in other countries,In partnership with many Exchanges, LinkToken will launch at them per week.
What is LinkToken?
LinkToken is the workload proof of shared resources based on LianXiangCloud blockchain technology in the shared computing ecosystem, it can measure, register and demonstrate resources fairly.
Users acquire LinkToken by sharing bandwidth, storage space…