Celebrities Known for being Crypto Supporters and Investors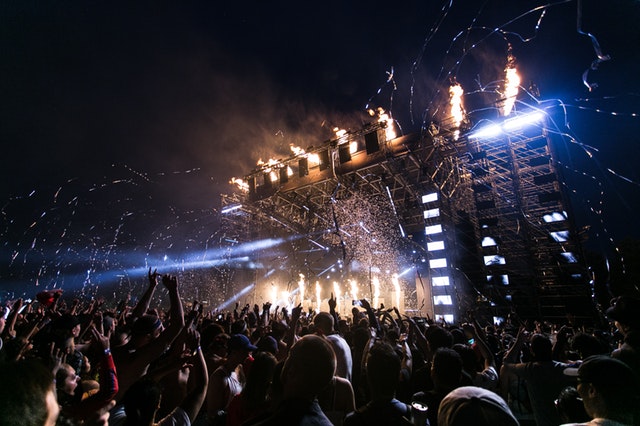 After years of low activity, during which cryptocurrencies were only ever talked about among developers and early investors, cryptocurrencies exploded in 2017. A large surge in prices has made them a new trend, which inspired thousands of new investors to join the crypto space.
Among them, there were even numerous celebrities who joined the trend in one way or another. While some of them may only be crypto enthusiasts, many have become investors with a firm belief that Bitcoin and some of the altcoins are the future. And, while the crypto world did experience a market crash only a few weeks after reaching its all-time high — this has not discouraged new investors from joining the space.
Thanks to its popularity, cryptocurrencies are still on their way to enter the mainstream, and numerous celebrities remain firm supporters even to this day. Here is a look at some of the best-known celebrity crypto supporters and investors, some of which may even own millions in crypto.
1) Ashton Kutcher
While Ashton Kutcher managed to create quite a reputation thanks to many roles he played on the screen, the actor also seems to have a talent for business. It might be safe to say that no one expected him to become a large businessman with influence in numerous fields, including being a UN ambassador against human trafficking. His influence does not stop there, however, as Kutcher also started an investment firm called A-Grade in 2010.
Since then, he has invested UnikoinGold which is quite popular when it comes to betting on online games, such as Dota 2, League of Legends, Counter-Strike: Global Offensive, and others. Over the years, Kutcher was also interested in Ethereum and other coins, and he even invested in large companies such as Airbnb, BitPay, Uber, Unikrn, and alike. Today, it is speculated that the actor owns a lot in digital currency, although it is unknown which coins he may have chosen, or the exact amount that he invested.
2) Mike Tyson
Mike Tyson has managed to do a lot of things in his life, including making a fortune, losing it, and even acting in several movies. A few years ago, however, he became interested in Bitcoin, which has inspired him to start collaborating Bitcoin ATM companies. Tyson was known in the crypto world for being there when the first ever Bitcoin ATM was installed.
He was quite a vocal crypto supporter ever since 2015 when he also launched his own Bitcoin ATM system. Furthermore, he created a Bitcoin Wallet which, just like his ATMs, uses his face tattoo as a brand. It is likely that Tyson is still quite a supporter even though the prices are down.
3) Gwyneth Paltrow
Gwyneth Paltrow is a talented actress, without a doubt. However, she is also quite well-known for her entrepreneurship, especially when it comes to her own lifestyle brand called Goop. Even so, her connection to the business world does not end there, and Paltrow received a lot of attention when she became a crypto advocate and a representative of a Bitcoin wallet Abra. Thanks to her expertise, she even became an advisor in the company in mid-2017. Paltrow is definitely one of the crypto supporters and investors that have made all the right calls, and managed to avoid pitfalls such as shady projects.
4) Bill Gates
While Bill Gates seemingly lost his enthusiasm regarding cryptocurrencies these days, he seemed to be quite a supporter several years ago. In 2014, Gates praised Bitcoin, even stating that it is much better than fiat currencies since it is easier to handle large transactions via digital currencies. The fact that digital money does not have to be physically in the same place as its owner was also one of the many benefits that he saw in cryptocurrencies.
However, as mentioned, in recent periods, Gates may have lost his enthusiasm regarding the coins. Even so, many are speculating that he may have invested a significant amount into crypto, which he may still own.
5) John McAfee
John McAfee has been a part of so many businesses, trends, companies, and even some controversies, that it is difficult to find a person with a more colorful life than his own. He also became one of the most bullish and most vocal Bitcoin supporters, claiming that BTC will hit $500,000 by 2020. While many have questioned such statements, McAfee still remains a respected figure and quite a celebrity, especially these days, when he is planning his second attempt at a presidential run.
While it is uncertain how much has McAfee invested in Bitcoin, and how many coins does he own — he is definitely an experienced businessman, developer, and cryptoanalyst.
For the latest cryptocurrency news, join our Telegram!
Disclaimer: This article should not be taken as, and is not intended to provide, investment advice. Global Coin Report and/or its affiliates, employees, writers, and subcontractors are cryptocurrency investors and from time to time may or may not have holdings in some of the coins or tokens they cover. Please conduct your own thorough research before investing in any cryptocurrency and read our full disclaimer.
Image courtesy of Pexels
Charts courtesy of TradingView
Understanding the Uses of Different Types Of Cryptocurrencies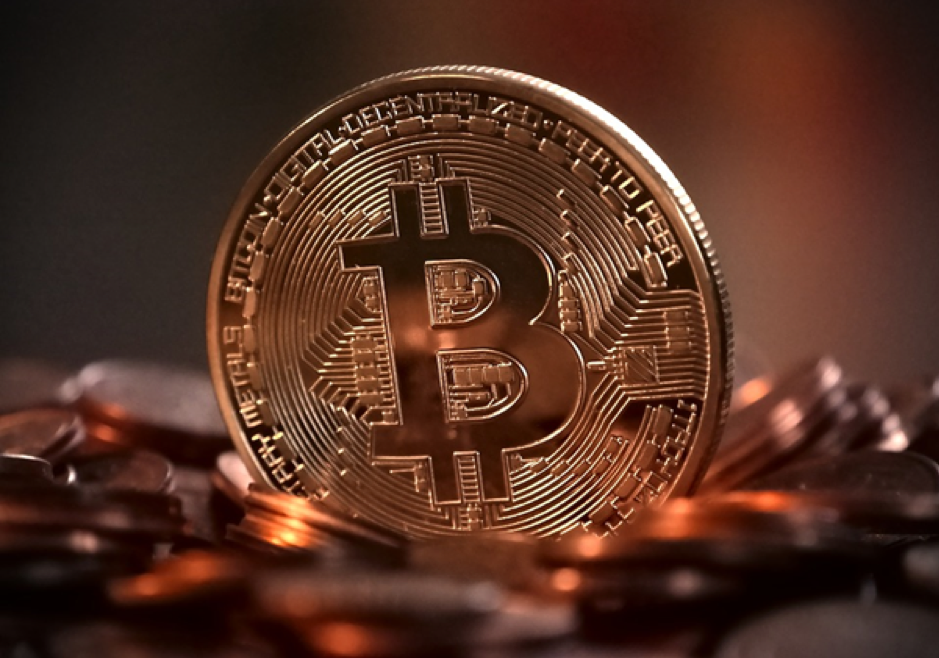 Cryptocurrencies – a term which has become incredibly prominent in the mainstream media during recent years due to the proliferation of Bitcoin millionaires. As a result, the new form of currency has earned an almost infamous status. However, as with any major step forward, there is still much confusion regarding the use of cryptocurrencies, what different types of innovative electronic cash exist and what they might mean for the future.
We're putting all of this to rest as we explain what each of the leading cryptocurrencies can do.
Bitcoin
The most popular form of cryptocurrency, Bitcoin was first thought up in 2008 by the elusive and still unknown creator, Satoshi Nakamoto, who published the whitepaper online.
It took almost a decade for the cryptocurrency to reach its peak, but in December 2017 a single Bitcoin roughly exchanged for the price of $17,000, meaning anyone who held a substantial amount of the electronic cash became significantly wealthy.
In its early years, the cryptocurrency was strictly used as an alternative for cash transactions, and predominantly for trading goods and services. However as it has increased in popularity, its range of uses has also widened, now deployed for a variety of purposes including acting as collateral for investments at merchant banks, a direct debit for subscriptions services and most notably for sports betting.
Ripple
Bitcoin's closest source of competition, Ripple was founded…
New DoJ Ruling May Cripple Gambling dApps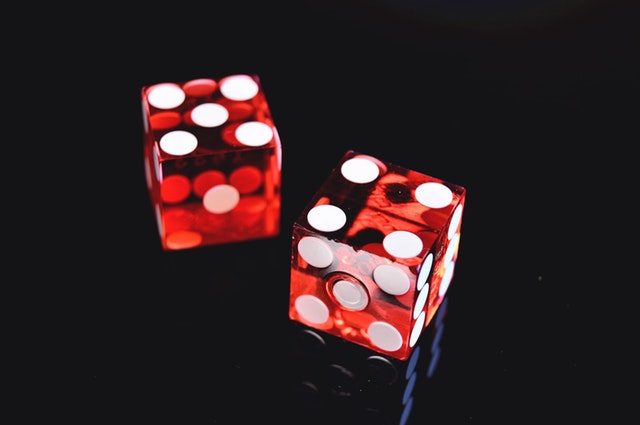 A new decision made by the US Justice Department has expanded restrictions regarding online gambling in the US affecting gambling dApps. While the Federal Wire Act of 1961 prohibited online gambling regarding sports since 2011, the new decision expanded on this, and it now includes all forms of internet gambling. Unfortunately for many, this now also includes cryptocurrencies.
The U.S. Justice Department now says all online gambling is illegal, not just sports bets https://t.co/0G4aiDLaJF

— Bloomberg (@business) January 22, 2019
The new decision came due to considerable difficulties when it comes to guaranteeing that only interstate betting will take place and that payments will not be routed via different states.
The new announcement was explained in a 23-page-long opinion issued by the Department of Justice's legal team, which pointed out that the 2011 decision misinterpreted the law. According to that decision, transferring funds was to be considered a violation, but data transfers were not included. By exploiting this oversight, it was possible for gamblers to turn to internet gambling. Unsurprisingly, many have realized this early on, including startups, as well as large, established firms. This, of course, also included cryptocurrency companies as well.
The new decision changes what is allowed online
The decision to include all forms of internet gambling is a massive hit in the…
7 Steps to Recovery from a Crypto Trading Loss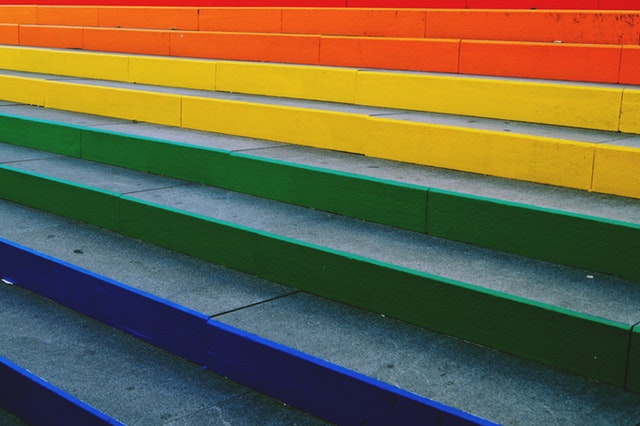 Whether you are a newcomer to the crypto market who mistakenly invested a large amount into the wrong coin, or a professional that made a well-researched decision and something still went wrong, the result it the same — you lost your money to the crypto market. This is a big problem, but also a problem that every crypto trader faces at some point.
The reason may be anything, from simple bad luck to the lack of research. Add to that the fact that the crypto market continues to be extremely volatile, and it is clear that not all of your trades are going to end up successfully.
Whatever the reason is, the fact remains that you experienced a loss and that this is a problem which can affect more than your funds. It can also affect your mind and feelings. Since every successful trade that you have the potential to make in the future depends on you, you have to recover first, and only then should you worry about the funds.
The road to recovery is different for everyone, and it will take a different amount of time and effort. However, there are a few general steps that you can take to recover from a crypto trading loss.
Step 1: Stop and calm down
You have just suffered a major loss. It may have been your mistake, or…