Cell Evolution raises 5 million RMB at more than $4.5 million USD valuation


Blockchain gaming dapp Cell Evolution has raised $750,000 at a $4.5 million valuation. Cell Evolution is the first decentralized strategy and sandbox game application built on the blockchain. It was also the first Monthly Champion, and second Weekly Champion, of the Nebulas Incentive Program. The game's success demonstrates the potential of gaming apps in the blockchain sector, and the importance of blockchain decentralized app (dapp) platforms to foster a supportive environment for quality developers.
The blockchain gaming space has received a significant show of Cell Evolution, a blockchain-based game and the first Monthly Champion of the Nebulas Incentive Program, has raised a 5 million RMB round led by the Nebulas Foundation. Joining the investment were the gaming platform Cocos Blockchain Expedition and Byte Capital, with DappReview serving as a financial advisor during the funding round.
The work of developers, especially game developers, on the Nebulas blockchain has not gone unnoticed. Cell Evolution's funding round values it 30 million RMB. This reflects the quality of this game, but also the potential of the blockchain space, and in particular blockchain gaming. Moreover, it demonstrates the importance of developer-friendly blockchain ecosystems and their role in incubating quality blockchain dapps like Cell Evolution.
The mind behind Cell Evolution, a young man named Ling, is in his own words an "iron-headed developer," alluding to a Chinese proverb about one's fearlessness, stubbornness, and ingenuity the overcome obstacles. It only took Ling 10 days to complete the development of Cell Evolution, a sandbox strategy game based on biological science, on the Nebulas blockchain.
Since first deploying his game on Nebulas, Ling has continued to refine Cell Evolution. The Nebulas Foundation, meanwhile, has continued support Ling's efforts even after awarding him with 1.1 million RMB because of his performance in the Nebulas Incentive Program.
Ling is young but has rich game development experience. In elementary and middle school, he wrote RPG games in Lava, a programming language, on Wenquxing e-dictionary software. In university, he continued to pursue his passion and created a game, along with four teammates, that made it into Apple's Top 100 in the App Store.
More recently, Ling has moved into blockchain amp development. His efforts here began with Cryptopokemon, which he developed on the Ethereum blockchain, but this wasn't an ideal developer environment for him. Smart contract development costs were too high, and there was a lack of developer support in Solidity and Web3. These problems were especially acute for developers in China.
Ling's blockchain game development ambitions were jumpstarted after he discovered the Nebulas blockchain. Strong draws were the Nebulas Incentive Program, which rewards developers who built quality dapps on the blockchain, as well as the blockchain's for smart contracts and dapps written in Javascript, which has fostered a budding blockchain developer community around the world's most popular programming language.
Unlike traditional online and mobile games, Ling believes blockchain games need to be built around decentralized community, rather than a single centralized gameplay experience. In Cell Evolution, each player is a biological cell, which must balance adaptability, survivability, and fertility to grow and survive. The cell's growth and data are dependent on the surrounding environment, including the evolution of other cells in the game, and is uploaded to the Nebulas blockchain accordingly. The destiny of the entire cell world is determined by the data of all players. If the balance of the cell population is disturbed, the entire ecosystem will be affected and fail to evolve.
Cell Evolution quickly caught the attention of the game and blockchain industries. DappReview commented that the game had "separated itself from the old routines of pet-collectible games by typical in blockchain." Instead, Cell Evolution is a sandbox-strategy game based on solving puzzles, which allows any player to thrive according to the intelligence, creativity, and originality of their ideas.
Blockchain's potential as the future of gaming becomes increasingly more clear. Encryption and decentralization on blockchain not only makes games more secure but more importantly opens new possibilities around enabling players to re-use, trade and develop gaming assets and features in ways previously not possible.
Gaming, after financial solutions, is widely seen as the most likely area for blockchain's killer app. the early signs here are promising. Nebulas is already home to a number of promising blockchain games, including Dinosaur Paradise, the Genesis of Dinosaur Planet, and Hidden World OL. Among these, Hidden World OL has received strong attention from other public blockchains. NEO, QTUM, and EOS, who have expressed their interest in bringing the game's developers to their platforms, after it won the Weekly Champion award in the fourth week of the Nebulas Incentive Program.
SOURCE Nebulas
Disclaimer: This article should not be taken as, and is not intended to provide, investment advice. Global Coin Report and/or its affiliates, employees, writers, and subcontractors are cryptocurrency investors and from time to time may or may not have holdings in some of the coins or tokens they cover. Please conduct your own thorough research before investing in any cryptocurrency and read our full disclaimer.
Ludos Protocol Makes a Strong Case for Investors in Blockchain Gaming
As games migrate to the blockchain and become increasingly complex, Ludos Protocol is set to capture this new market. It's creating a solid ecosystem of DApps and toolboxes that provide Blockchain as a Service for developers to build and maintain sidechains.
Ludos Protocol solves one of the biggest issues that has given investors qualms about blockchain gaming: scalability. An overcrowded mainchain is a perennial problem that has hindered the progress of even the best-funded blockchain gaming applications. Thanks to a hybrid of Proof-of-Work and Proof-of-Stake consensus algorithms, Ludos Protocol is able to implement a multi-sidechain system. This allows any populated game to deploy its own sidechain of transactions while keeping the mainchain throughput at a minimum.
This is why Ludos Protocol has attracted investment from fund behemoth Softbank, whose previous ventures include Uber and Alibaba. Ludos Protocol is the fund's third-ever foray into blockchain.  
Industry trends attest to Softbank's interest in Ludos Protocol. Gaming produced a global revenue of over $200 billion in 2017, according to the latest report by Digi-Capital. It is a figure that is expected to grow to $300 billion by 2021, making the industry one of the most lucrative in the digital economy. It is also one of the ripest for change by blockchain technology. The development of a comprehensive blockchain infrastructure that suits the evolving needs of the…
Why Investors Should Closely Follow the Earnings Season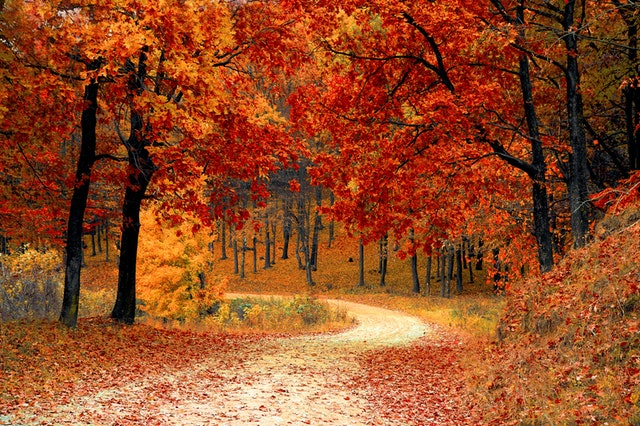 The earnings season has arrived, and investors around the world are excited to see what reports are companies going to publish. This is important as these reports contain companies' earnings for the current year, which can provide investors with some valuable insight.
No matter what announcements the company has made throughout the year, it is the earnings report that indicates the firm's true performance. As such, it often has a significant impact on its public image, the price of its stocks, as well as investors' interest.
Earnings reports can open up new opportunities
When it comes to the cryptocurrency markets, 2018 has brought both, volatility and stability. Most of the time, prices were relatively stable, but this state was only reached after a harsh drop in January 2018. Since then, several smaller price surges, followed by just as large price drops, hit the market once again.
As a result, crypto traders were prompted to look for alternative investments. Earnings seasons often present numerous opportunities for resourceful investors. Analysts claim that earning reports managed to significantly impact prices of shares (by over 5%) since 2001.
It is expected that a lot of companies will try to take advantage of the earnings season in order to make a comeback, especially after the hit that markets suffered back in October. Various firms will also likely show insight into how the market behavior affected their profits and business, in general.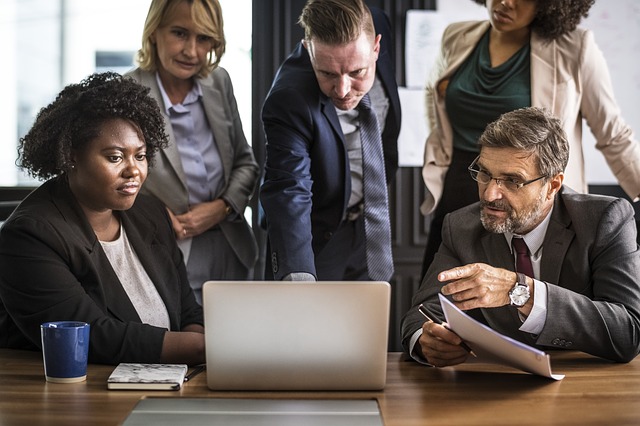 Ever since the cryptocurrency sphere was met with the news of the partnership between Litecoin Foundation, TokenPay, and Verge (XVG), the idea of them coming together has been among the most controversial news to ever surface in the cryptocurrency world.
The collaboration managed to even draw the attention of one of the most renowned crypto-influencer and bitcoin campaigner, Tone Vays. In his usual style, Tone took to Twitter handle on hearing the news, tweeting and expressing his disapproval while criticizing the creators of the three cryptocurrencies for allowing such a move to occur.
In retaliation to the attacks from Tone, Charlie Lee, the MD, and founder of Litecoin (LTC) posted his clarification on Reddit on the 17th July in regards to the partnership. Litecoin's CEO started by explaining the dissimilarities between Litecoin as a currency and Litecoin as a company.
In his remarks, he said that Litecoin as a blockchain and crypto network is a decentralized network, whereas Litecoin Foundation as a company is a centralized non-profit institution whose goal is to ensure Litecoin (LTC) is developed, adopted, and used. Charlie also mentioned that Litecoin's cryptocurrency and blockchain technologies did not require his direct services at the moment hence his concentration on Litecoin Foundation.
Charlie Lee made his remarks known saying:
"If Litecoin Foundation (LF) is exposed to not doing a good job, nothing should prevent another organisation to step in and do a better job. This is…