Cell Evolution raises 5 million RMB at more than $4.5 million USD valuation

Blockchain gaming dapp Cell Evolution has raised $750,000 at a $4.5 million valuation. Cell Evolution is the first decentralized strategy and sandbox game application built on the blockchain. It was also the first Monthly Champion, and second Weekly Champion, of the Nebulas Incentive Program. The game's success demonstrates the potential of gaming apps in the blockchain sector, and the importance of blockchain decentralized app (dapp) platforms to foster a supportive environment for quality developers.
The blockchain gaming space has received a significant show of Cell Evolution, a blockchain-based game and the first Monthly Champion of the Nebulas Incentive Program, has raised a 5 million RMB round led by the Nebulas Foundation. Joining the investment were the gaming platform Cocos Blockchain Expedition and Byte Capital, with DappReview serving as a financial advisor during the funding round.
The work of developers, especially game developers, on the Nebulas blockchain has not gone unnoticed. Cell Evolution's funding round values it 30 million RMB. This reflects the quality of this game, but also the potential of the blockchain space, and in particular blockchain gaming. Moreover, it demonstrates the importance of developer-friendly blockchain ecosystems and their role in incubating quality blockchain dapps like Cell Evolution.
The mind behind Cell Evolution, a young man named Ling, is in his own words an "iron-headed developer," alluding to a Chinese proverb about one's fearlessness, stubbornness, and ingenuity the overcome obstacles. It only took Ling 10 days to complete the development of Cell Evolution, a sandbox strategy game based on biological science, on the Nebulas blockchain.
Since first deploying his game on Nebulas, Ling has continued to refine Cell Evolution. The Nebulas Foundation, meanwhile, has continued support Ling's efforts even after awarding him with 1.1 million RMB because of his performance in the Nebulas Incentive Program.
Ling is young but has rich game development experience. In elementary and middle school, he wrote RPG games in Lava, a programming language, on Wenquxing e-dictionary software. In university, he continued to pursue his passion and created a game, along with four teammates, that made it into Apple's Top 100 in the App Store.
More recently, Ling has moved into blockchain amp development. His efforts here began with Cryptopokemon, which he developed on the Ethereum blockchain, but this wasn't an ideal developer environment for him. Smart contract development costs were too high, and there was a lack of developer support in Solidity and Web3. These problems were especially acute for developers in China.
Ling's blockchain game development ambitions were jumpstarted after he discovered the Nebulas blockchain. Strong draws were the Nebulas Incentive Program, which rewards developers who built quality dapps on the blockchain, as well as the blockchain's for smart contracts and dapps written in Javascript, which has fostered a budding blockchain developer community around the world's most popular programming language.
Unlike traditional online and mobile games, Ling believes blockchain games need to be built around decentralized community, rather than a single centralized gameplay experience. In Cell Evolution, each player is a biological cell, which must balance adaptability, survivability, and fertility to grow and survive. The cell's growth and data are dependent on the surrounding environment, including the evolution of other cells in the game, and is uploaded to the Nebulas blockchain accordingly. The destiny of the entire cell world is determined by the data of all players. If the balance of the cell population is disturbed, the entire ecosystem will be affected and fail to evolve.
Cell Evolution quickly caught the attention of the game and blockchain industries. DappReview commented that the game had "separated itself from the old routines of pet-collectible games by typical in blockchain." Instead, Cell Evolution is a sandbox-strategy game based on solving puzzles, which allows any player to thrive according to the intelligence, creativity, and originality of their ideas.
Blockchain's potential as the future of gaming becomes increasingly more clear. Encryption and decentralization on blockchain not only makes games more secure but more importantly opens new possibilities around enabling players to re-use, trade and develop gaming assets and features in ways previously not possible.
Gaming, after financial solutions, is widely seen as the most likely area for blockchain's killer app. the early signs here are promising. Nebulas is already home to a number of promising blockchain games, including Dinosaur Paradise, the Genesis of Dinosaur Planet, and Hidden World OL. Among these, Hidden World OL has received strong attention from other public blockchains. NEO, QTUM, and EOS, who have expressed their interest in bringing the game's developers to their platforms, after it won the Weekly Champion award in the fourth week of the Nebulas Incentive Program.
SOURCE Nebulas
Disclaimer: This article should not be taken as, and is not intended to provide, investment advice. Global Coin Report and/or its affiliates, employees, writers, and subcontractors are cryptocurrency investors and from time to time may or may not have holdings in some of the coins or tokens they cover. Please conduct your own thorough research before investing in any cryptocurrency and read our full disclaimer.
Can Tron (TRX) follow in the Ripple (XRP) footsteps?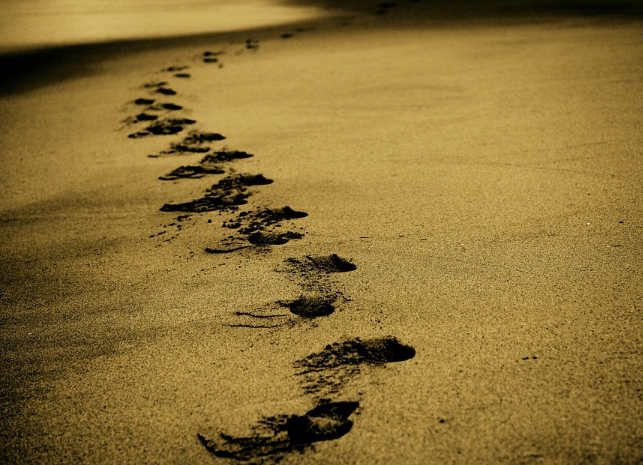 It's no secret that the cryptocurrency markets have been in an overall slump, especially when you consider all of the bearish action for bitcoin, ethereum, and altcoins, in 2018, compared to the incredible bull run of 2017.
While many people believe that this is simple consolidation, others paint the narrative that many are unsure about real-world applications for blockchain technology and whether institutional money will flow into cryptocurrencies at all.
Ripple is undoubtedly changing that narrative, recently surging over 80% thanks to its developments and partnerships with financial institutions.
It even briefly took Ethereum's spot as the number two coin by market capitalization, in a price rally that confirmed a trend reversal and stunned many investors and traders in the cryptocurrency community. The price eventually decreased as Ripple returned to the number 3 spot concerning market cap, but the price movement certainly made a statement.
There are those who have been wondering whether Tron could make a similar move eventually, considering it is a project that has decreased dramatically in market cap, and many consider the coin oversold.
The fact that Ripple made an 80% move that quickly gave hope to other altcoins, and comfort to the cryptocurrency community that may be in the red that not only was it possible to break even again, but all was not lost in the markets, and that they can begin hoping to profit, in the long term.
Key factors why we may see a big Tron (TRX) boost shortly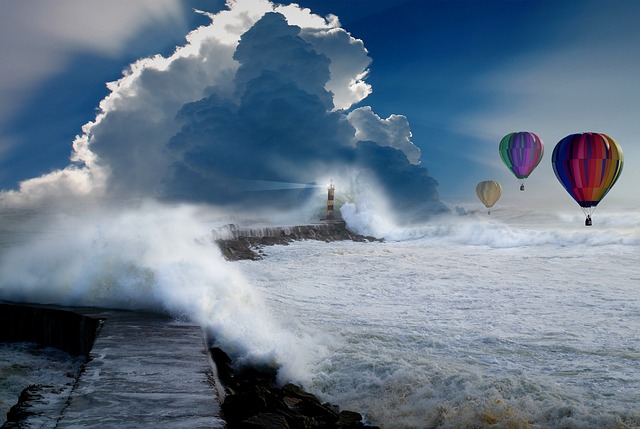 Tron is a decentralized platform that makes use of a Peer-to-peer system for its network. The platform aims to decentralize the web and also change the content (entertainment) industry.
Talking about the blockchain project's history, Tron was created by Justin Sun – a protégé of Jack Ma. At the moment, lots of contents are managed by middlemen such as Facebook, YouTube, and the likes. But Sun aims to create a system that helps content creators have full ownership of their contents (and of course earn more as there won't be any middlemen).
Subsequently, Tron aims to liberate the entertainment industry and the contents that are shared in it and also by making sure that there is a system where data can't be controlled (the true decentralization and security).
It is important to know that Tron (TRX) is also a platform that permits the distribution of digital assets exchange and market forecasts.
What are the advantages that Tron (TRX) brings to the table?
Tron has lots of advantages. Its team of developers is top-notch, and it also has a futuristic leader: Justin Sun. Tron is a platform that helps content creators; its users are eligible for gains distributed by the platform.
Clearly, this blockchain platform was created for people with a great interest in the entertainment world. It is worth keeping in mind that Tron has launched a series of projects that benefit not only the platform but also its…
Ripple jumps 50% again today, 3 reasons behind current XRP rally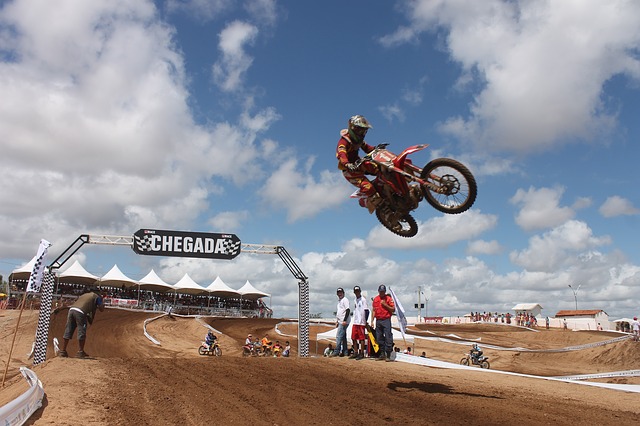 In the last 24 hours, lots of digital assets in the crypto space have experienced a surge at the rangebound of 2-10%. Nevertheless, the cryptocurrency that is leading in the current wave is Ripple (XRP). Ripple is driving with almost 10% more gains than the others, even the Bitcoin.
Right from Tuesday this week, the price of XRP has increased by 40%. Considering that, Ripple has undisputedly been the growth leader on the daily price trend in the recent 'nice-little-rally' this time. It is important to know that its volatility has reached maximum heights since the beginning of this year.
As a result of the rangebound surges that are experienced in the crypto market currently, the total market capitalization totals to $2 billion. More importantly, the market cap of Ripple also reached $22 Billion – almost equivalent to Ethereum's current market cap of $23 Billion.
In next 2 hours #xrp will cross 1$

— Sonia Rusikova (@BloggerExcelled) September 21, 2018
Today, XRP even took Eth spot on coinmarketcap for a while as it became the second largest crypto, which the cryptocurrency couldn't hold for long (on the third spot yet). At the time of press, Ripple (XRP) trades at $0.5663…