Deep Aero – A Futuristic AI-Based Drone Economy on the Blockchain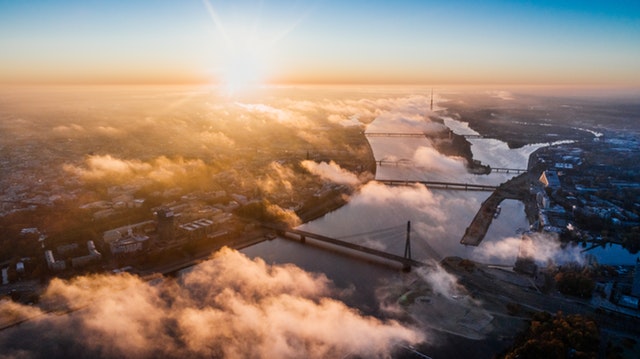 Deep Aero is looking to disrupt the global drone industry by introducing autonomous operations thanks to a combination of Artificial Intelligence (AI) and blockchain technology. The concept behind the project is informed by a real need in the urban space where transportation challenges abound in various forms.
While drones were initially limited to the military space, their use in other sectors has grown exponentially, first into leisure activities and later into cargo and passenger transportation. Thanks to their innovative design and features, they have introduced an entirely new dimension in every field of use, taking the Internet of Things to a whole new level.
On-Demand Passenger Drones
Urban mobility is greatly hampered by numerous factors ranging from the all-too-common traffic congestion and poor infrastructure among other issues. Consequently, minutes stretch into hours on the daily commute, robbing commuters of their precious time and causing inefficiencies in every aspect of life.
The main advantage that drones introduce is that they have the capacity to take off and land vertically. Even in congested cities, this capability makes them adept at offering reliable and fast transportation no matter where a commuter happens to be.
Such drones also come in handy in cases of emergency, helping in search and rescue missions and even carrying out evacuations from otherwise inaccessible places.
Cargo Drones
Using unmanned cargo drones for the delivery of commercial packages offers lots of distinct advantages. First, it eliminates the challenges that normally cause unnecessary delays in package delivery. Drones are not subject to the constraints of traffic snarl-ups or infrastructural limitations. They can traverse even the most challenging terrains, covering both land and water without any hindrance.
Accordingly, they offer one of the fastest delivery options for urgent packages like medical or relief supplies as well as time-bound commercial packages. Factoring in all the benefits of this form of cargo delivery could, in fact, lead to a significant cost reduction when compared to conventional methods, especially in places with a challenging terrain.
Harmonized Air-Traffic Management Framework
However, the current aviation infrastructure is not yet suited to handle their extensive use because, in spite of their having collision-avoidance capabilities, drones are not inherently designed for heavy air traffic areas. It is, in fact, becoming increasingly urgent to find a way to get drones and regular manned aircraft to coexist without incident. At the same time, the absence of a pilot to control drones raises challenges with regards to detecting and avoiding obstacles in their path such as other aircraft. Handling unforeseen dangers like weather changes is also an issue.
Current management frameworks mainly rely on voice communication between pilots and air-control stations as well as on radar detection.  Only larger, more expensive drones have the capacity to handle such communication. Additionally, even if there could be some form of communication established, the current frameworks cannot handle the density of air traffic anticipated in the next few years as drones become commonplace. For this reason, Deep Aero is set to create a self-governing framework for managing both manned and unmanned aircraft harmoniously.
The Deep Aero Unmanned Aircraft System Traffic Management (UTM) platform is a system driven by blockchain and AI technologies, offering autonomous air traffic management for all types of aircraft. Using this framework, both manned and unmanned aircraft will enjoy safe flights without the risk of crossing paths and causing harm to their passengers or cargo.
Incorporating data from manned air traffic control systems and global airspace data, Deep Aero UTM will combine this with other supplemental information about the weather, terrain, and obstacles in the path of drones to eliminate accidental collisions. Moreover, UTM will make it possible for drones to communicate with each other giving information about their immediate surroundings
And the best part about it is that the system will not require continuous monitoring by human operators. They would only intervene when there is a need for strategic decisions.
Details of the Ongoing ICO
In order to facilitate the execution of the project, Deep Aero is currently carrying out an Initial Coin Offering that is selling its native DRONE token. Out of a total of 5 billion tokens, 50% which is 2.5 billion is available for purchase during the ICO that started on May 1st, 2018 and is slated to run till June 1st, 2018. After the ICO period, any remaining tokens will be sold until a future expiry date that is yet to be specified.
More details on this futuristic project and its ongoing ICO are accessible on the platform's official website.
Disclaimer: This article should not be taken as, and is not intended to provide, investment advice. Global Coin Report and/or its affiliates, employees, writers, and subcontractors are cryptocurrency investors and from time to time may or may not have holdings in some of the coins or tokens they cover. Please conduct your own thorough research before investing in any cryptocurrency and read our full disclaimer.
Image courtesy of Pexels
AZ FundChain Offers a Compelling Alternative to Traditional Crowdfunding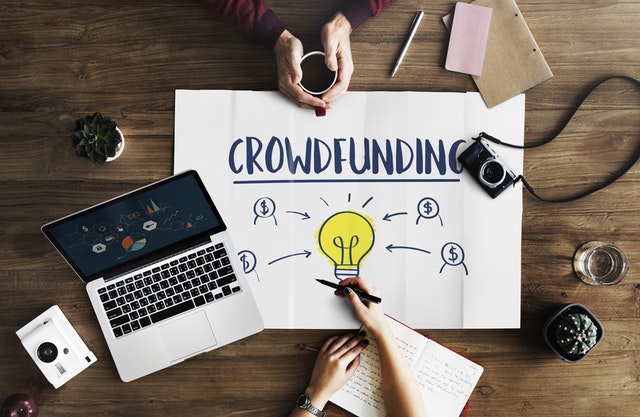 Although many tokens have collapsed during the ongoing altcoin apocalypse, the future remains bright for applications with real world usage.  Because of the ongoing bear market and limited trading opportunities, analyzing businesses with the potential to experience real world adoption should be the priority.  Part of that analysis should include looking at industries that need improvement.  During my analysis, one area that quickly popped up is the field of traditional crowdfunding and money circles.  And, as it turns out, AZ FundChain application offers a compelling alternative.
Problems with Traditional Crowdfunding
President Obama's JOBS Act essentially laid the ground work for crowdfunding.  This legislation was passed in 2012 and included a provision for large groups of anonymous investors to fund startups.  It essentially gets around the dreaded "qualified investor" requirement that created a barrier for so many potential participants.  Crowdfunding is a great way for non-traditional businesses to raise funds for operating capital.  It certainly beats having to beg a bank for a loan, or, even worse, a loan shark.
But, as the common cliché goes, no good deed goes unpunished.  Traditional crowdfunding and money circles certainly have their fair share of problems.  The biggest problem is trust.  There are essentially very little checks and balances when it comes to how these companies will use the money that is raised.  Companies can promise the world but may not deliver…
Why no one should be using banks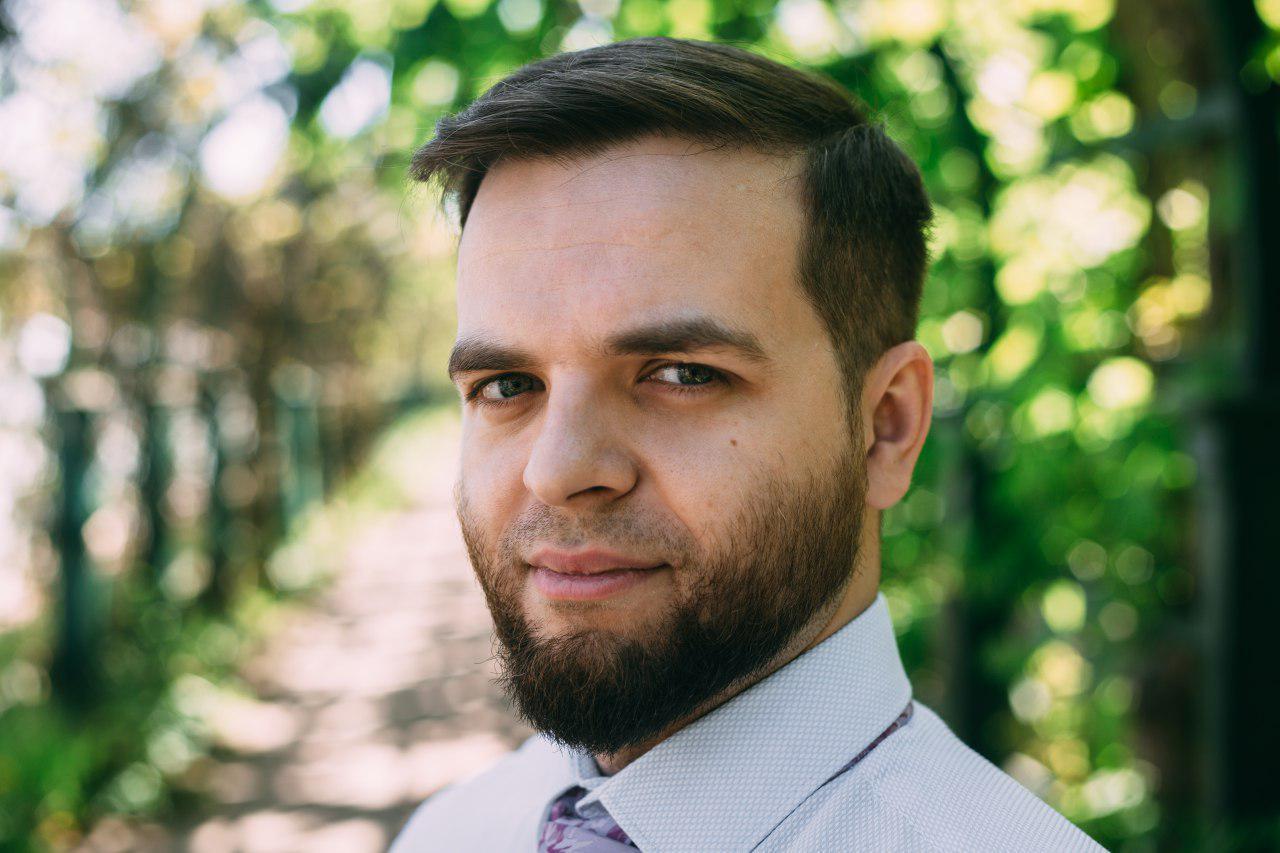 If government is the devil, the bank is a demon.
It's not your money anymore.
The moment you put your money on your bank account it becomes the property of the bank. Legally speaking you have just lend your money for minuscule interest. And since the money is not your, terms do apply, so you cannot withdraw all of them in one day, if the amount is high.
Government will know everything
Today banks are obligated to tell the authorities everything they know about you, including how much money you have, how you got it and where you spend it. The golden age of bank secrecy is over. Of course if you are a law abiding citizen, you might think that you have nothing to hide, but it's not about hiding stuff. It's about basic human right, and rightness for private life. The government should not be allowed to watch you.
Banks ask too many stupid questions
It's your money, you rightfully earned them, but still you need to explain to the bank where you got it from and be shamed by them. The funny part is that after long and painful due diligence process the bank may still decline in providing service for you.
They can legally suspend your account or even steal your money
Laws are not made to protect people, they are made to protect the…
Neteller to Launch a Crypto Exchange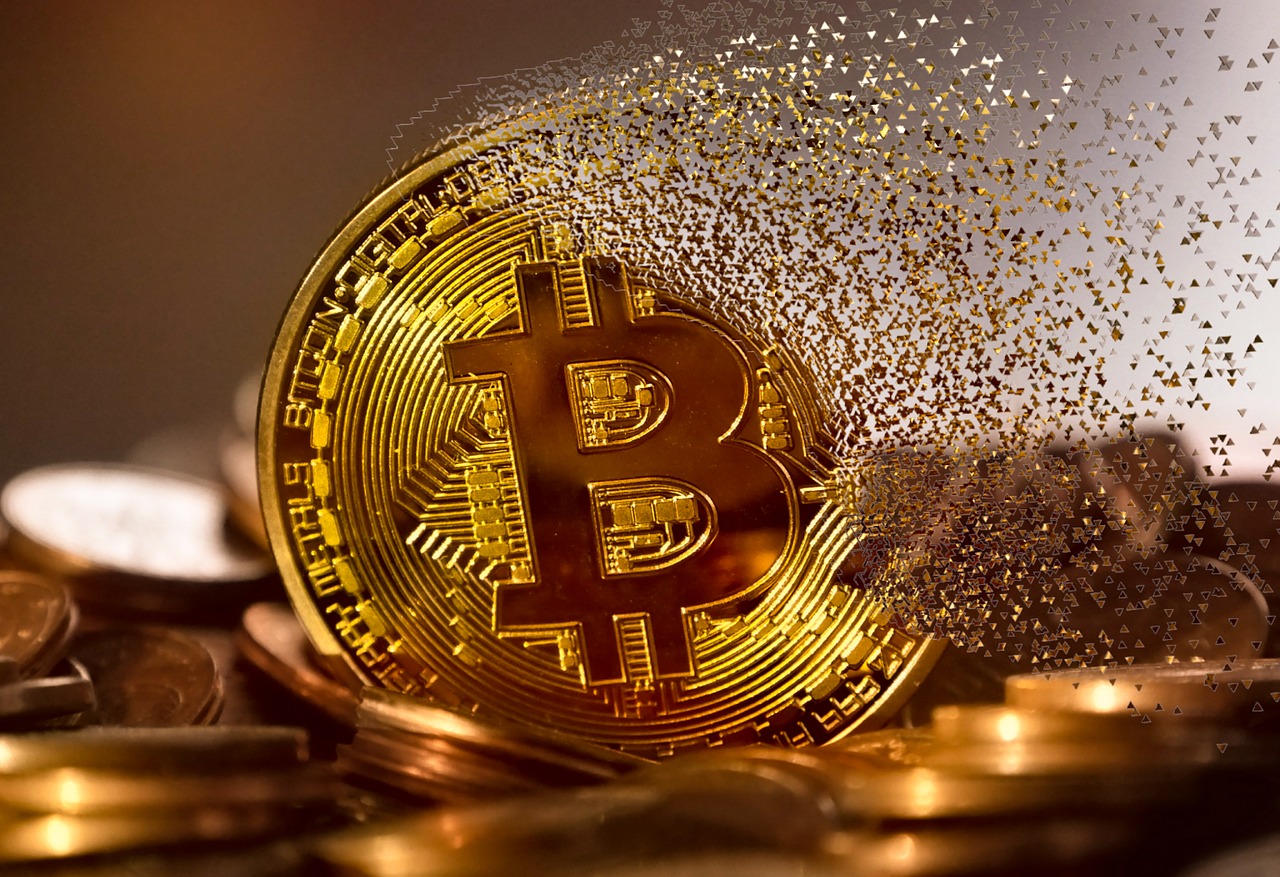 The way to make sure that the cryptocurrency momentum continues and that cryptocurrency credibility occurs is when big companies begin offering services based around cryptocurrency and other features of blockchain. This was certainly the case when Neteller recently announced it will offer a cryptocurrency exchange service in addition to its digital wallet services. The company announced that the 28 currencies compatible with the fiat wallet were able to buy, sell, and hold cryptocurrencies – including Bitcoin, Bitcoin Cash, Ethereum, Ethereum Classic, and Litecoin. It makes sense to begin with Bitcoin and Ethereum as they are seen as the originators of what cryptocurrency and blockchain can do and also the future of how blockchain can be used, despite news that Ripple may be set to topple them all. Neteller's move into cryptocurrency shows it has its sights set on a bright future of cryptocurrency and making it more accessible. But where do they stand now?
Neteller and Cryptocurrency
Neteller are optimistic about the exchange features of the digital wallet, claiming that they plan to add more cryptocurrencies in the near future. Neteller's benefit is the ease at which one can begin their cryptocurrency trading journey. Not only do a range of banks offer services to fund the wallets and exchanges, but so do a variety of online payment options. This helps remove the barrier to entry that exists in…