Deep Aero – A Futuristic AI-Based Drone Economy on the Blockchain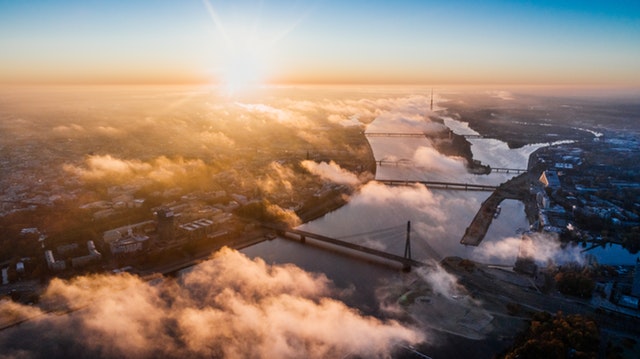 Deep Aero is looking to disrupt the global drone industry by introducing autonomous operations thanks to a combination of Artificial Intelligence (AI) and blockchain technology. The concept behind the project is informed by a real need in the urban space where transportation challenges abound in various forms.
While drones were initially limited to the military space, their use in other sectors has grown exponentially, first into leisure activities and later into cargo and passenger transportation. Thanks to their innovative design and features, they have introduced an entirely new dimension in every field of use, taking the Internet of Things to a whole new level.
On-Demand Passenger Drones
Urban mobility is greatly hampered by numerous factors ranging from the all-too-common traffic congestion and poor infrastructure among other issues. Consequently, minutes stretch into hours on the daily commute, robbing commuters of their precious time and causing inefficiencies in every aspect of life.
The main advantage that drones introduce is that they have the capacity to take off and land vertically. Even in congested cities, this capability makes them adept at offering reliable and fast transportation no matter where a commuter happens to be.
Such drones also come in handy in cases of emergency, helping in search and rescue missions and even carrying out evacuations from otherwise inaccessible places.
Cargo Drones
Using unmanned cargo drones for the delivery of commercial packages offers lots of distinct advantages. First, it eliminates the challenges that normally cause unnecessary delays in package delivery. Drones are not subject to the constraints of traffic snarl-ups or infrastructural limitations. They can traverse even the most challenging terrains, covering both land and water without any hindrance.
Accordingly, they offer one of the fastest delivery options for urgent packages like medical or relief supplies as well as time-bound commercial packages. Factoring in all the benefits of this form of cargo delivery could, in fact, lead to a significant cost reduction when compared to conventional methods, especially in places with a challenging terrain.
Harmonized Air-Traffic Management Framework
However, the current aviation infrastructure is not yet suited to handle their extensive use because, in spite of their having collision-avoidance capabilities, drones are not inherently designed for heavy air traffic areas. It is, in fact, becoming increasingly urgent to find a way to get drones and regular manned aircraft to coexist without incident. At the same time, the absence of a pilot to control drones raises challenges with regards to detecting and avoiding obstacles in their path such as other aircraft. Handling unforeseen dangers like weather changes is also an issue.
Current management frameworks mainly rely on voice communication between pilots and air-control stations as well as on radar detection.  Only larger, more expensive drones have the capacity to handle such communication. Additionally, even if there could be some form of communication established, the current frameworks cannot handle the density of air traffic anticipated in the next few years as drones become commonplace. For this reason, Deep Aero is set to create a self-governing framework for managing both manned and unmanned aircraft harmoniously.
The Deep Aero Unmanned Aircraft System Traffic Management (UTM) platform is a system driven by blockchain and AI technologies, offering autonomous air traffic management for all types of aircraft. Using this framework, both manned and unmanned aircraft will enjoy safe flights without the risk of crossing paths and causing harm to their passengers or cargo.
Incorporating data from manned air traffic control systems and global airspace data, Deep Aero UTM will combine this with other supplemental information about the weather, terrain, and obstacles in the path of drones to eliminate accidental collisions. Moreover, UTM will make it possible for drones to communicate with each other giving information about their immediate surroundings
And the best part about it is that the system will not require continuous monitoring by human operators. They would only intervene when there is a need for strategic decisions.
Details of the Ongoing ICO
In order to facilitate the execution of the project, Deep Aero is currently carrying out an Initial Coin Offering that is selling its native DRONE token. Out of a total of 5 billion tokens, 50% which is 2.5 billion is available for purchase during the ICO that started on May 1st, 2018 and is slated to run till June 1st, 2018. After the ICO period, any remaining tokens will be sold until a future expiry date that is yet to be specified.
More details on this futuristic project and its ongoing ICO are accessible on the platform's official website.
Disclaimer: This article should not be taken as, and is not intended to provide, investment advice. Global Coin Report and/or its affiliates, employees, writers, and subcontractors are cryptocurrency investors and from time to time may or may not have holdings in some of the coins or tokens they cover. Please conduct your own thorough research before investing in any cryptocurrency and read our full disclaimer.
Image courtesy of Pexels
VOLUM (VLM) Announces Commencement of Token Generation Event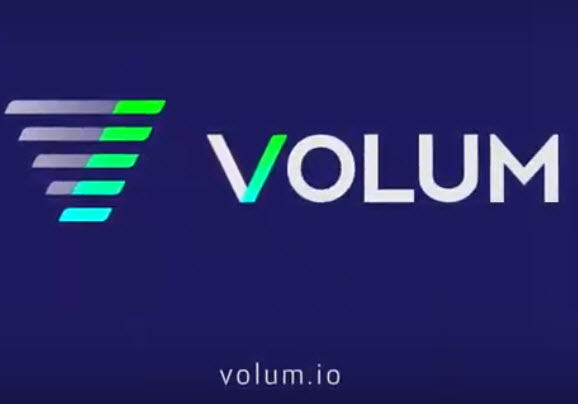 ESTONIA, May 4, 2019 – VOLUM (the "Company"), a multi-dimensional blockchain technology holding company, is thrilled to announce the commencement of the Volum (VLM) Token Generation Event ("TGE") beginning on Saturday, May 4. The VLM utility token is the native cryptocurrency powering the VOLUM supply chain and logistics management platform.
Driven by algorithmically intelligent software tailored to logistics and supply chain management, along with Internet-of-Things ("IoT") integrated functionality, and a backbone of hybrid public and consortium blockchain architecture, the platform is organized around the Volum (VLM) token. The VOLUM TGE will be managed by deploying ERC20 tokens on Ethereum Mainnet to maximize future access to cryptocurrency exchanges.
The VOLUM platform operates as a comprehensive control center for supply chain and logistics management operations. Companies who use this platform will be able to carry out a wide range of blockchain transactions including: Payments, Rewards, Purchase Orders, Legal Contracts, Regulatory Compliance, Taxation, Shipment Management, Letters of Origin, Customs Documents, Inputs/Outputs and Inventory Ordering, Delivery/Parcel Tracking, IoT Monitoring and Reporting, Big Data Analytics, and Inputs and End-Product Tracking/Traceability.
"The total addressable market for a blockchain-based supply chain solution is nearly $54 trillion globally, with the majority of the world's workers playing some part of this equation" noted Arnaldo A. Detrés, CEO of Bengala Technologies, LLC, the principle blockchain developer working to build the VOLUM platform. "However, blockchain solutions have been unable to…
How to Secure Yourself in Relation to Bitcoin: Top VPN Services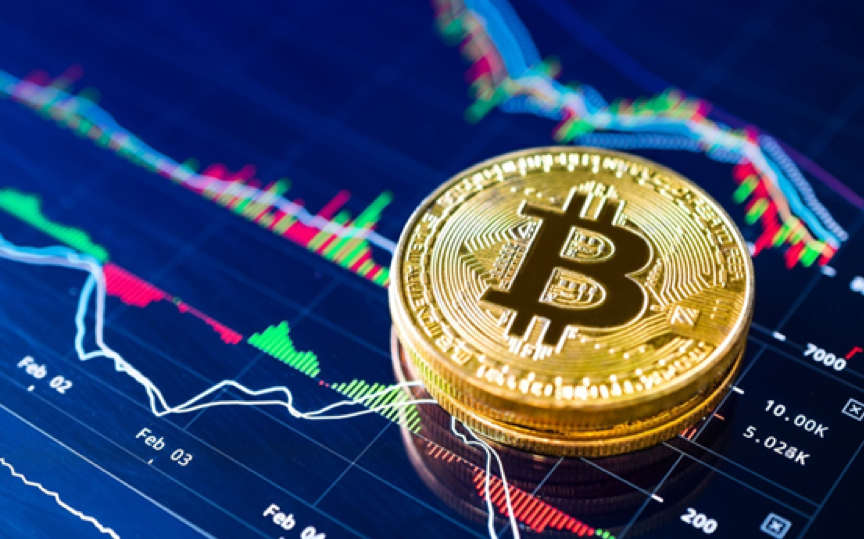 Nowadays, more frequently people opt to use cryptocurrency such as Bitcoin while dealing with financial transactions for its convenience, so its increasing prevalence isn't round-of-the-mill phenomenon but still, its users need to create fully protected cooltechzone to secure their data.
Recently, a great abundance of VPNs have started to accept it as a way of payment and it definitely makes sense: one buys VPN to retain anonymity on the Web, so why not to use the privacy-focused payment method? Paying for a VPN service with Bitcoins or any other cryptocurrency secures personal data from curious eyes leaving no traces.
What is a VPN?
Virtual Private Network (VPN) is generally presented by the group of linked to each other computers via the Internet. VPN boosts protection and provides a high level of anonymity to all types of Internet connections.
Security
While the connection to the ordinary Wi-Fi networks, a user usually gets access to the Internet directly, thus he becomes vulnerable to the hackers and the malware attempting to steal his personal data. On the other hand, applying VPN one transmits and gets data in encrypted form which makes it protected.
Anonymity
Generally, isn't hard to trace an Ip-address of any user and to identify his location with sufficient accuracy. With the help of VPN, the attacker will only get the address of the removed computer. Undoubtedly, the safeguard…
Is it legal to gamble in Bitcoin casino?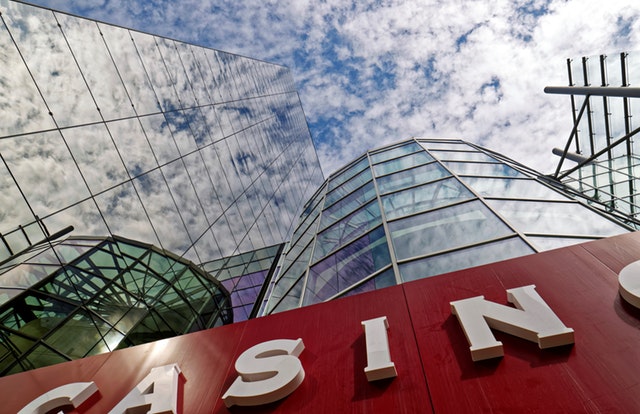 Bitcoin entered the world in 2009 and immediately begun a revolution on the cryptocurrency market. Presently, there are more than 700 different digital currencies, but Bitcoin still remains the most used one. However, despite the large business activity around Bitcoin, there is still no international legal law to regulate it.
Key facts on Legality in Bitcoin casinos
Laws and obligations concerning online gambling legislation vary from country to country. There are many jurisdictions that can issue gambling licenses to online casinos. But, these licenses are issued only after the online casino business meets the requirements of the chosen jurisdiction.
The necessity of Gambling License for Bitcoin casinos
In order to make it clean and clear, a reliable online casino will obtain an online gambling license. Among other things, it allows running a legal activity and assures the casino operator's trustworthy behavior, fair gaming policy and transparency in business operations and gaming software offered to customers. A representative of this kind of casino, such as FortuneJack for example, will have good reviews and reputation, and stable business that is constantly growing and expanding throughout the years. You can also feel the stability by checking the website, and important details such as casino withdrawal time and the number of games offered for playing, as you can examine on Fortunejack.
There is a difference between Bitcoin and Bitcoin gambling legality. There are countries…