DEEP AERO – A Towering Force in the Drone Marketplace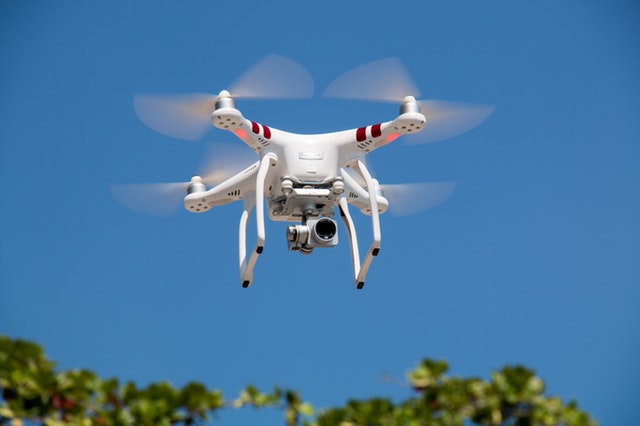 As the population grows, many facilities, amenities and even day-to-day destination became harder to access. In cities, for instances, population expansion results in clogged transportation systems that are characterized by persistent traffic jams. Besides, many sectors of the economy and activities associated with them such as conservation, surveillance, data collection and many such undertakings continuously need enhanced technology to reduce the number of working hours involved.
Unmanned aerial vehicles (UAVs) or drones have provided solutions to many of the undertakings mentioned here above. Such solutions continue to deliver cutting-edge innovations that make the said daily processes a lot easier. The one platform that seeks to move the drone marketplace even further, make it more convenient and safe is DEEP AERO. The decentralized network that relies on AI is bringing the drone marketplace into the blockchain, combining what are probably two of the most disruptive technologies of this century to help deliver convenience to humankind.
What is DEEP AERO?
DEEP AERO is a combination of three decentralized solutions driven by Artificial Intelligence (AI) and hedged on the blockchain. These three solutions are DRONE-UTM, DEEP AERO Passenger and Cargo Drones, and the DRONE-MP.
DRONE-UTM is a decentralized platform that uses a combination of blockchain technology and artificial intelligence to serve the needs of the drone economy. This harmonized framework seeks to provide solutions to air traffic management (ATM) and traffic management for unmanned aircraft system (UTM). DEEP AERO is building an independent platform that has self-governing features. The principal objective of this platform is to ensure the safety of both manned and unmanned aircraft within the airspace that these two categories of aircraft share.
DEEP AERO Cargo and Passenger Drones are designed to revolutionize the urban transportation scene by availing available on-demand aviation transportation solutions.
Lastly, it shall offer DRONE-MP, which upon attaining full operational status, will become the most significant marketplace where customers can buy any product, accessory or service that is related to drones.
About the Company
The company behind this revolutionary technology is DEEP AERO, which is a world leader and innovator in drone technology. The intelligent drone/unmanned aircraft system (UAS) traffic management (UTM) platform is the company's flagship project, and through this venture, the tech company based in the Ajman Free Zone, United Arab Emirates hopes to build a comprehensive traffic management platform. The principal aim of the project is to bring enhanced safety in the civil aviation space by enabling both manned and unmanned low altitude civilian aircraft to operate safely within the airspace they share.
DEEP AERO is, however, a lot more than just a company seek
ing safety within the shared airspaces. The company aims to help both individuals and organizations to realize the benefits of drone technology so they can adopt these within their workplaces. The company envisions a world made more convenient through the use of drone technology in numerous sectors of the economy such as education, business, sporting, and even service delivery.
The company and team that wants to inspire this revolution are off to a good start. It is led by Gurmeet Singh Anand, a tech guru who is an early adopter of drone technologies. Gurmeet works with another two in the top echelons of the company and a tech team comprising of ten highly-qualified individuals with skills ranging from automation testing to blockchain engineering. With such a stellar line-up, talent clearly is in-house.
The ICO Details
DEEP AERO is offering 5 billion DRONE (native token) tokens for sale to the public during the token generation that begun in March 2018 and is currently ongoing. The platform has set half of these to be distributed through the public offering. The remaining 2.5 billion DRONES are meant to be distributed among the founders and advisors who will get 1.75 billion tokens or 35% of the total amount of tokens available. The pre-sale, as well as platform marketing ventures, did consume another 0.75 billion tokens.
Upon completion of the TGE, the platform shall burn whatever tokens that remain unsold.
During the TGE, the platform has set the price of DRONE at $0.05 with various discounts depending on the stage of the TGE a customer hops in. The full details of the ICO, pricing and fund distribution are available in this document.
Wrap Up
The global drone marketplace is expected to attain a total worth of US$ 50 billion in 2023 up from just under US$ 20 billion in 2017. Such growth is an indication of increased demand for the solutions that drones offer. However, the market expansion may not mean much if it not appropriately organized to respond efficiently to modern-day problems. DEEP AERO is stepping up to provide the much-needed infrastructure that will make drones a lot more useful, safe and readily available.
Disclaimer: This article should not be taken as, and is not intended to provide, investment advice. Global Coin Report and/or its affiliates, employees, writers, and subcontractors are cryptocurrency investors and from time to time may or may not have holdings in some of the coins or tokens they cover. Please conduct your own thorough research before investing in any cryptocurrency and read our full disclaimer.
Image courtesy of Pexels
How Cryptocurrencies Will Change Online Gambling in the Future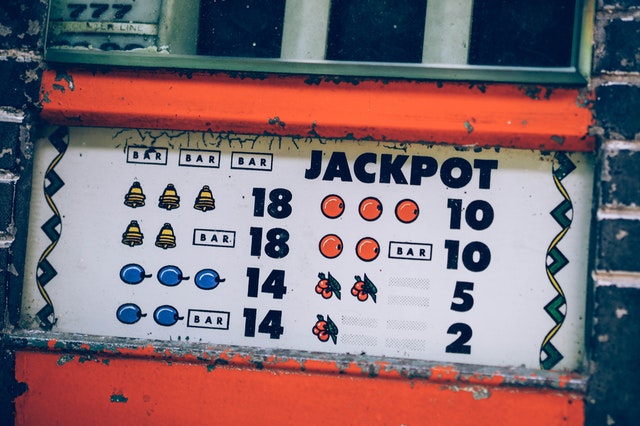 Anyone who has followed online gambling since the beginning can tell you that things don't stay the same for long. One of the reasons for this is that technology improves at such a ridiculously fast pace, and innovators in this industry are able to match up with those technological changes pretty quickly.
An innovation in technology that the Internet gambling industry has really learned from is cryptocurrency, with bitcoin in particular leading the way. We've seen it emerge as an alternative banking method, but it's going to change the industry as a whole in ways that people can't quite understand yet.
A Post-Legality Era
Something that has eluded online gambling since its inception is the idea of a global governing body. As it stands right now, each individual country (and smaller units of jurisdiction) have their own governing bodies that oversee in the industry. A lot of these laws are tied to banking laws, and that's where the legality of playing in bitcoin casinos becomes such an interesting topic.
In the present, we're seeing country-based regulatory bodies from places like Malta, Gibraltar and the United Kingdom start to work together and recognize each other's licenses more and more. That's taking serious steps towards having a global governing entity, and once that happens, the role of bitcoin is going to be even larger than it is now because it'll…
VOLUM (VLM) Announces Commencement of Token Generation Event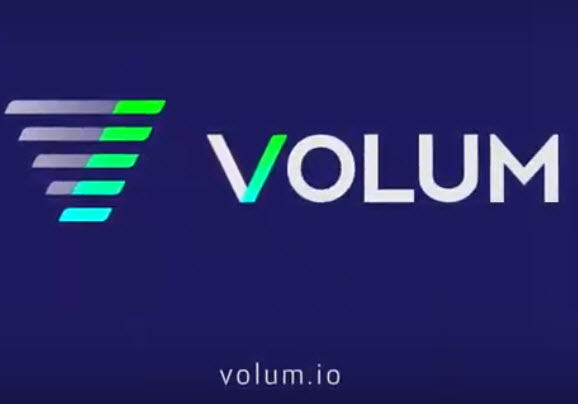 ESTONIA, May 4, 2019 – VOLUM (the "Company"), a multi-dimensional blockchain technology holding company, is thrilled to announce the commencement of the Volum (VLM) Token Generation Event ("TGE") beginning on Saturday, May 4. The VLM utility token is the native cryptocurrency powering the VOLUM supply chain and logistics management platform.
Driven by algorithmically intelligent software tailored to logistics and supply chain management, along with Internet-of-Things ("IoT") integrated functionality, and a backbone of hybrid public and consortium blockchain architecture, the platform is organized around the Volum (VLM) token. The VOLUM TGE will be managed by deploying ERC20 tokens on Ethereum Mainnet to maximize future access to cryptocurrency exchanges.
The VOLUM platform operates as a comprehensive control center for supply chain and logistics management operations. Companies who use this platform will be able to carry out a wide range of blockchain transactions including: Payments, Rewards, Purchase Orders, Legal Contracts, Regulatory Compliance, Taxation, Shipment Management, Letters of Origin, Customs Documents, Inputs/Outputs and Inventory Ordering, Delivery/Parcel Tracking, IoT Monitoring and Reporting, Big Data Analytics, and Inputs and End-Product Tracking/Traceability.
"The total addressable market for a blockchain-based supply chain solution is nearly $54 trillion globally, with the majority of the world's workers playing some part of this equation" noted Arnaldo A. Detrés, CEO of Bengala Technologies, LLC, the principle blockchain developer working to build the VOLUM platform. "However, blockchain solutions have been unable to…
How to Secure Yourself in Relation to Bitcoin: Top VPN Services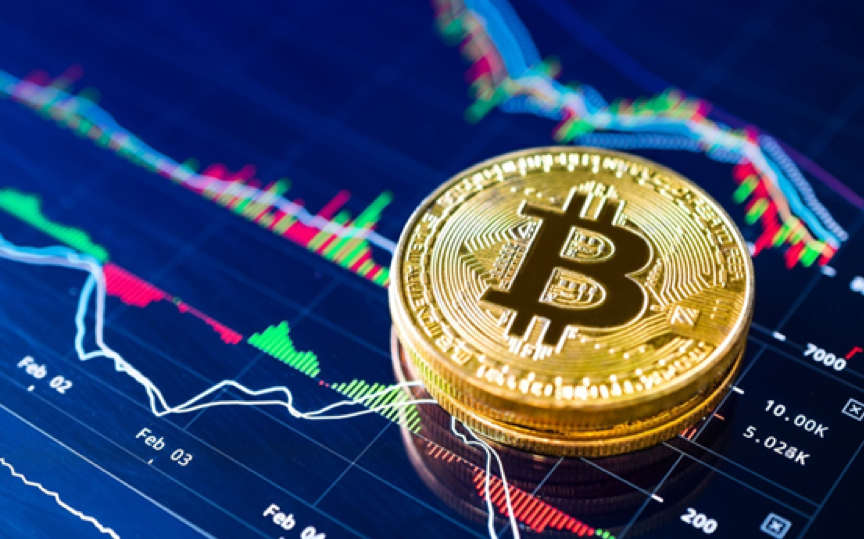 Nowadays, more frequently people opt to use cryptocurrency such as Bitcoin while dealing with financial transactions for its convenience, so its increasing prevalence isn't round-of-the-mill phenomenon but still, its users need to create fully protected cooltechzone to secure their data.
Recently, a great abundance of VPNs have started to accept it as a way of payment and it definitely makes sense: one buys VPN to retain anonymity on the Web, so why not to use the privacy-focused payment method? Paying for a VPN service with Bitcoins or any other cryptocurrency secures personal data from curious eyes leaving no traces.
What is a VPN?
Virtual Private Network (VPN) is generally presented by the group of linked to each other computers via the Internet. VPN boosts protection and provides a high level of anonymity to all types of Internet connections.
Security
While the connection to the ordinary Wi-Fi networks, a user usually gets access to the Internet directly, thus he becomes vulnerable to the hackers and the malware attempting to steal his personal data. On the other hand, applying VPN one transmits and gets data in encrypted form which makes it protected.
Anonymity
Generally, isn't hard to trace an Ip-address of any user and to identify his location with sufficient accuracy. With the help of VPN, the attacker will only get the address of the removed computer. Undoubtedly, the safeguard…