Dentacoin (DCN) Introducing Blockchain to Dental Industry
Dentacoin (DCN) was introduced to the cryptocurrency market in August 2017 and has since then climbed to the 57th position on the crypto coin rankings list of coinmarketcap.com. DCN has had a major rise of 50.51% (at the time of writing) since yesterday and the price shows nearly $0.001280 USD. The market cap of the crypto coin is above $416 million USD and the volume (24h) shows $4.85 million USD approximately. (As of 10th May 2018)
A little on Dentacoin (DCN)
Dentacoin is the first blockchain that aims to make the dental industry all over the world affordable by developing distributed ledger technology or DLT. The Dentacoin blockchain follows the decentralized, smart contract protocol of the Ethereum blockchain. It is also used to reward the patients, service providers through a system that encourages them to contribute towards the community. As stated in the white paper of Dentacoin, "Dentacoin chooses to reward those who contribute to trusted reviews, dental practice registrations and valuable feedback content for the industry. "The rewards are directly connected to the level of participation." Those who participate will have the opportunity to buy DCN directly from the Dentacoin network and trade the coins. The main objective of Dentacoin is to provide quality dental care to at least 80% of the populous at a much lower rate.
The network plans to do so by eliminating the need of middlemen like insurance companies and handing over authority directly into the patient and doctor's hands. This is an effective way of reducing the costs. The way to do this is to develop smart contracts directly between the dentists and the patients. This includes small monthly contributions to the dentists in DCN. The patients' well-being has been prioritized here and this smart contract solution will provide proper dental care to the patients, eliminating the need to deposit high premiums to insurance companies. The patients can also earn rewards by writing "trusted reviews". There is also the option of writing standard reviews where anyone can write them. To make sure that it is in truth a trusted review, the partner dentist will take the email address of the patient in the medical office before the treatment starts and a review request will be sent to the given email id. The patient will be able to access and post on reviews.dentacoin.com only through the provided link.
Properties of Dentacoin:
Dentacoin is a blend of logistics platform and financial tech tool. There is no intention of the team to make the Dentacoin token a medium for global payments, unlike other peer to peer decentralized altcoins. Thus, it has often been observed as a non-competitive crypto coin that simply focuses on developing the global dental industry by incorporating blockchain technology.
Trusted and Standard review platform: The standard reviews section allows anyone to post a review but the trusted review section is only for the patients who have been treated by a dentist through this platform. The patient reviews are published in an unbiased way such the potential clients can get a true opinion of the platform and the services. The patients who have written reviews will be awarded DCN that they can use as a form of payment in their next visit.
DentaVox opinion platform: According to the official website of Dentacoin, DentaVox is "A WebApp for collective customer wisdom, which serves as an up-to-date market research data through questionnaires and rewards." This is beneficial for the media, the manufacturers, the suppliers and the dentists.
Healthcare database: The Dentacoin network ensures a secure platform for data exchange and storage of medical records. The medical records can be accessed by the dentists only and by the patients who have been given exclusive permission to their own medical records.
Dentacare mobile app: This objective of this app is to "form long-lasting dental care habits through an intensive 3-month program in an engaging gamified environment." (white paper) The app contains tutorials and has features like notifications, reminders and voice navigation that will the people to maintain their dental hygiene and build healthy habits. It also has an emergency function that enables the users to get immediate advice from the dental specialists registered on the Dentacoin network. The app is immensely beneficial for children and their parents can help them develop healthy habits through the Dentacare mobile app.
Dental assurance concept: Dentacoin shares its feedback platform with other value-creating solutions focused on dental care such that the solution reaches all the corners of the world. The dental insurance smart contract developed by the network will be active between the individual and their visiting dentist such to provide quality treatment at an affordable rate.
Recently, Changelly has listed Dentacoin (DCN) where DCN can be bought and exchanged with several other altcoins. According to Jeremias Grenzebach, co-founder and core developer at Dentacoin Foundation, this listing will open up many new opportunities for Dentacoin.
For the latest cryptocurrency news, join our Telegram!
Disclaimer: This article should not be taken as, and is not intended to provide, investment advice. Global Coin Report and/or its affiliates, employees, writers, and subcontractors are cryptocurrency investors and from time to time may or may not have holdings in some of the coins or tokens they cover. Please conduct your own thorough research before investing in any cryptocurrency and read our full disclaimer.
Image courtesy of Pexels
XRP Surges By 8% In A Surprise Bull Run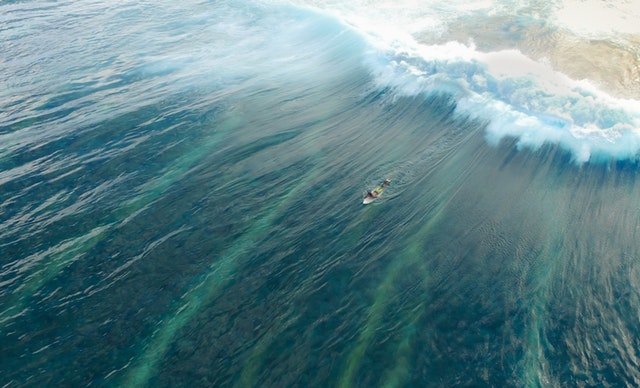 The new price surge that surrounded almost the entire crypto market brought quite a pleasant surprise for XRP holders, as Ripple grew in price by over 8% in the last 24 hours. In fact, XRP managed to achieve a price surge equal to that of Ethereum as of this morning.
While the third largest cryptocurrency is still quite behind ETH when it comes to market cap, many believe that it is only a matter of time before XRP regains its former glory. With that being said, a lot of people are still more than pleased with seeing Ripple climbing back to more stable levels, especially after a big price drop that hit the coin last week.
The new hike up allowed XRP to climb back to $0.446322. While this is still low when compared to its highest point in the last week ($0.52), the coin still seems to be well on its way to recovery. In fact, many believe that XRP has found a new bottom, one that is significantly higher than the last one. Most of this new success can be traced back to a price surge that Ripple has had recently when it even managed to briefly overthrow Ethereum as the second largest coin by market cap.
Despite its drop since then, XRP still remains one of the coins with the strongest growth in the last month. While the market is still far from stable,…
If Tether crashes, will that money pour into Bitcoin?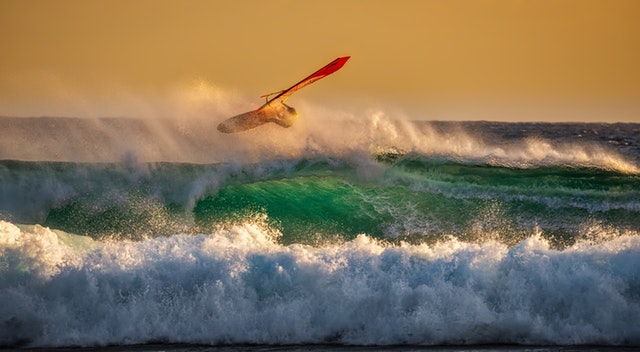 For a long time now, the so-called stablecoin, Tether (USDT) has been a topic of discussion within the crypto community.
Tether, as a stablecoin, is said to be fully backed by the USD. This allowed it to be one of only a handful of cryptos that can avoid volatility issues, due to the fact that it is backed by a stable fiat currency. However, for as long as it was around, Tether was very secretive of its bank accounts and funds in general.
While claiming to have the ability to back each of its USDT coins, many have questioned whether or not this can be true. At the time of writing (October 16, 2018), Tether has released 2,256,421,736 USDT in circulation. This means that it needs to have at least $2,256,421,736 in order to cover its circulating supply.
At this point, three questions emerge, and answering them could very well change the future of this stablecoin. The questions are as follows:
Are all USDT coins fully backed?
If yes, then where did that much money come from?
If not, what will happen when the market discovers the lie?
Tether continues to keep secrets
As mentioned, Tether has always claimed to be able to back each of its coins. However, instead of operating on transparency, the coin used different tools, mostly opaqueness, misdirection, and playing the victim whenever someone tried to unveil what is truly going…
Is Bitcoin (BTC) Better Than USD?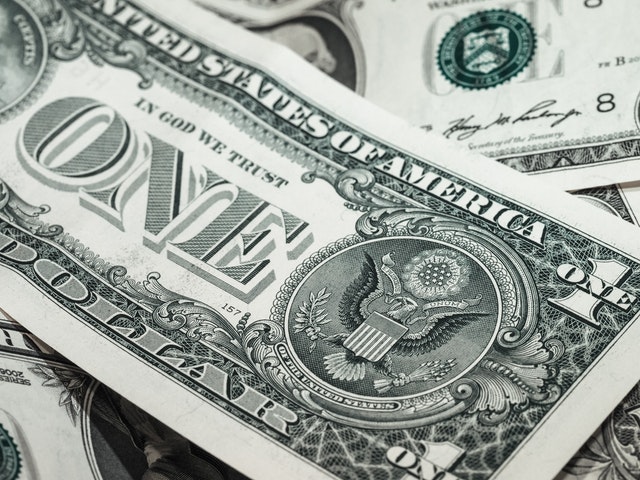 Despite all its recent progress, cryptocurrencies still do not inspire trust in a lot of people. Many view them as unsafe money, with its very nature being doubtful. However, a recent report by the Polish Academy of Sciences' Institute of Nuclear Physics shows that situation regarding cryptocurrencies may not be as bad as it seems. In fact, the report claims that Bitcoin might even be a better currency than it looks like.
Bitcoin vs traditional money
Bitcoin, as many are already aware of, is the first cryptocurrency. It was created a decade ago and was officially launched in 2009. But, even though it has been around for around 9 years at this point, it is still largely mistrusted by a lot of investors, especially when it comes to large institutions.
However, thanks to the Cracow-based Institute of Nuclear Physics' recent report, this common opinion might actually be wrong. The Institute has conducted a detailed statistical analysis of the BTC market and has published the results in a scientific journal called Chaos: An Interdisciplinary Journal of Nonlinear Science.
Surprisingly enough, the report portraits Bitcoin in a very positive light.
The report started by commenting on the credibility of traditional money. In the past, money that people have been using was backed by specific material commodities, such as gold. These commodities gave the money its value and served as a guarantee that the money actually has worth. This is…