The Future of EOS (EOS) Looks Bright, Here's Why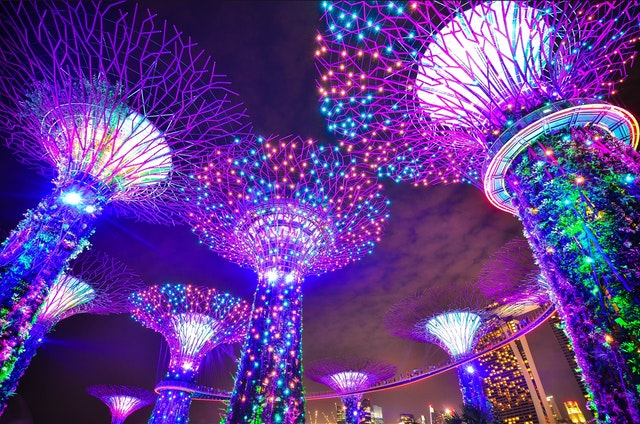 Depending on how informed you are when it comes to following new developments in the world of cryptos, you may or may not have already heard of EOS. This is young crypto that has an open-source infrastructure and so much potential that many of the most magnificent cryptos in the world feel threatened by it. Let's find out why.
Strong team, stronger support
Before all else, we should start talking about this project's team first. This is only natural, considering that its platform has yet to be launched, and before we can see what it can indeed do, we can just measure its potential by exploring its backers and developers.
First of all, EOS was created and developed by Block.one. This company works as a foundation with a goal of providing an open-source software that would be autonomous, and it can do so by collecting money. Its CEO is an entrepreneur, Brendan Blumer, while its CTO is Daniel Larimer, another entrepreneur who is already well-known when it comes to his technical skills. His experience can be confirmed by taking a look at how Steemit and Bitshares are doing since both were designed by him.
As if that is not enough, the team also includes Bithump's former CEO, Richard Jung. Additionally, the firm established partnerships with some of the richest people in the world – Eric Schmidt and Mike Novogratz. With such an assembly backing the claims that EOS is going to be a complete game changer, how can you not have trust in it? None of these people need money which would inspire them to trick already careful and sometimes even paranoid investors. What they are doing is legit.
It is all about decentralization
Daniel Larimer understands the importance of decentralization, and that can easily be seen from the nature of his previous two projects. Both Steemit and Bitshares are decentralized, with Bitshares being a decentralized exchange, and Steemit being a decentralized blog, or social network, however, you wish to see it.
Now, he continues his fight for decentralization, and EOS is going to be his next big decentralized project. It is an entire operating system, and it will allow its users to create and host rather specific networks.
It is important to understand the potential that a decentralized network can bring since all of the payment processes and social media are aiming at using them. There were speculations that Ethereum's network might be the one to host them, but at this point, with its speeds, it is simply not going to happen. EOS developers recognize this need, which is why EOS's network will be the place where the future is going to call home.
The tech behind EOS
As mentioned previously, the team behind EOS understands the needs of the online users. Because of that, they are implementing a lot of things that are and will be needed. We are not talking about a couple of improvements here, but instead, it is an entire futuristic setup, which means that EOS plans to stay for a while.
It will provide DPOS (Delegated Proof of Stake), which is another Dan's creation. Then, users will have the chance to use names instead of addresses while creating their account, which will eliminate the need to remember long addresses which can, at times, be completely unreadable.
Another new feature will include roles and permissions, which will allow for pretty much anything when it comes to sharing data. You, as a user, will be able to decide who has access to data that you store on the blockchain, who can have an influence over it, and so on.
Additionally, the EOS whitepaper also mentioned sandboxing. According to the whitepaper, when an app starts acting unusually, the account's code can be replaced without hard fork being performed on the entire blockchain. This is something like freezing the said account. A lot more is mentioned by the whitepaper, but apparently, some very big changes are coming with EOS.
Dutch auctions
Finally, let's also mention the transparency. To allow anyone to enjoy the participation in EOS ICO, the team distributed their coins during 341 days. A lot of people believed to be an act that indicates a scam, designed to trick investors and get away with a few million.
The result of the decision to make this kind of ICO is a lot of money. According to some estimations, the team might end up with anything from $2.3 billion to $8 billion or even more. It definitely marks one of the most successful ICOs in history.
So yes, with all that (and more) going on for EOS, even before the platform was launched, it is definitely a smart investment. Eventually, it might be seen as one of the most significant steps towards utterly decentralized society.
For the latest cryptocurrency news, join our Telegram!
Disclaimer: This article should not be taken as, and is not intended to provide, investment advice. Global Coin Report and/or its affiliates, employees, writers, and subcontractors are cryptocurrency investors and from time to time may or may not have holdings in some of the coins or tokens they cover. Please conduct your own thorough research before investing in any cryptocurrency and read our full disclaimer.
Image courtesy of Pexels
The Crypto Space Once Again Divided Over Bitcoin SV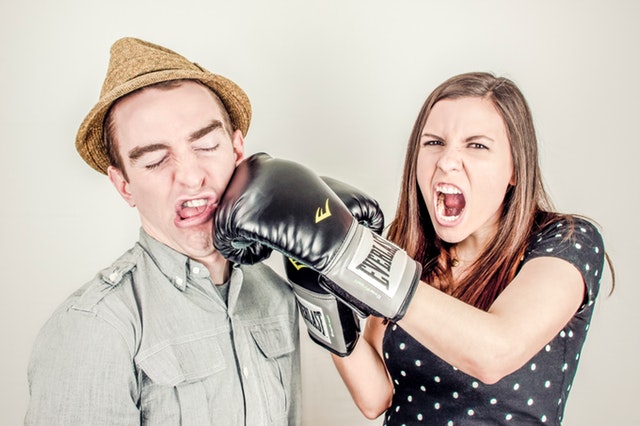 The crypto community is a strong one, one that managed to bring digital currencies from nothing to an industry worth hundreds of billions of dollars. However, while its strength in this regard is undeniable, the crypto community can be just as fragile given the appropriate conditions. With that in mind, the conditions seem to have been set for a new divide, although the cause is once again the same — Dr. Craig Wright and his Bitcoin SV (BSV).
Craig Wright vs. the (crypto) world
Dr. Craig Wright, the chief scientist at nChain, and the creator of Bitcoin SV. has been a well-known and very controversial figure in the crypto industry. Wright was suspected of being Bitcoin's creator several years ago, which is possible because no one knows who is behind the name 'Satoshi Nakamoto.'
Wright was believed to be him, and one theory claimed that he and his friend were responsible for giving life to BTC. However, the theory quickly died out, but not before Wright seemingly liked the idea of assuming the mantle of Nakamoto. He himself started claiming to be Bitcoin's mysterious creator ever since.
Of course, he managed to gather up some followers, but the majority of the crypto community — while confused — did not believe him. Luckily, there is no need for trust, and Wright should easily be able to prove that he…
Are XRP and Ripple Going to Be Worth Anything by the End of 2019?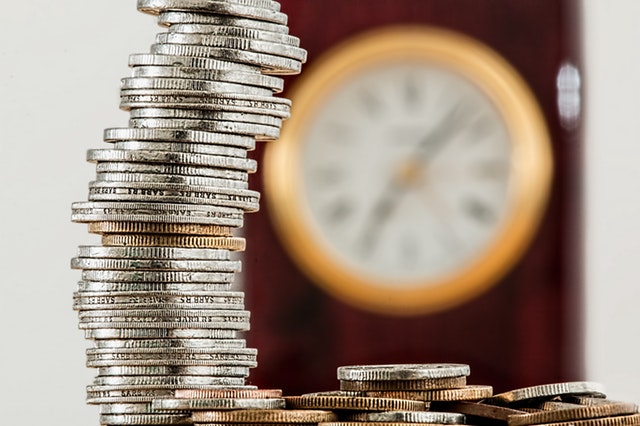 One surprise recently was when XRP took over Ethereum's long-held second place in the Market Cap leaderboards. It quickly went back to its traditional and respectable third place behind Ethereum, but it could be a sign of things to come.
XRP has a lot of clout in the market because of the platform it is based on, which is Ripple. A coin that is used for a very specific purpose and with a long term goal in mind is always going to fare better than others. Litecoin, Bitcoin Cash and others have come about because of disagreements in Bitcoin. Therefore they offer nothing except an alternative to Bitcoin as a pure cryptocurrency, while Ripple (and XRP along with it) has something tangible behind it.
Big Banks Back Ripple
Ripple was created in 2012 for a specific reason. It aimed to become a faster and more efficient method to transfer value between banks and countries. This value can be almost anything from currencies to other instruments. While initially, banks were cautious about investing in the company, recently they have been lining up. The crypto winter has helped with innovation int he industry and Ripple has benefitted immensely for it.
The various payment solutions based on Ripple such as xRapid and xCurrent are seeing a large uptake, and this is having an amazing effect on XRP as a whole.…
Bitcoin, Litecoin, Ethereum, and Ripple On the Rise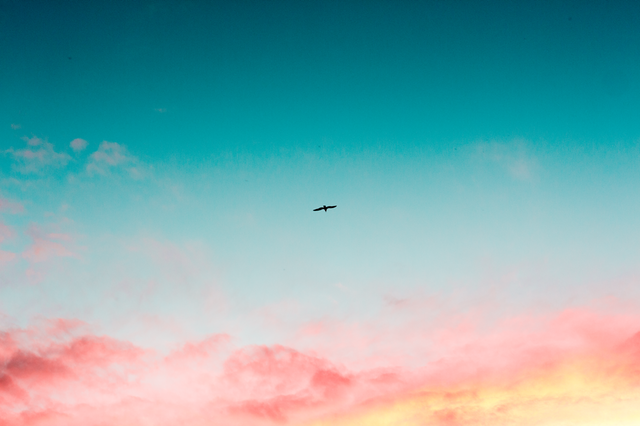 The recent development in the cryptocurrency industry is a rise in price for many of the core digital coins. We believe that the unexpected price hike is due to the renewed interest of the key players in the industry. Many investors, speculators, and traders are rushing into the number one cryptocurrency; Bitcoin like never before. Other altcoins such as Ethereum, Ripple, and Litecoin are not dormant either. The effect of the influx is the soaring prices of the digital coins within seven days.
The price of the crypto leading giant-Bitcoin has increased at 25.74 percent in one week. Ethereum also gained 18.76 percent increase in its price. Litecoin and Ripple also recorded some percentage increase in the tune of 53.20 percent and 16.12 percent respectively. It is no just these few popular coins that have gained in one week. From what we have gathered, 94 digital coins amongst the leading 100 cryptocurrencies are also experiencing the rise in price. This information is according to what TradingView published in April 2019.
According to them also, other cryptocurrencies gained in value while others declined. From their calculations, six digital currencies advanced while ninety-four was on the decline. Also, another information shows that the increase in Bitcoin price has reduced the value of other assets such as bonds and stocks.
The possible reason for the rally
Many people are wondering…