EOS Anticipates a New Dawn
EOS, an altcoin that has gained quite a momentum in the crypto market, features among the top ten crypto gainers. The cryptocurrency which jumped up by 5.74 percent recently, is all set to enter a new phase with some exciting development. With the majority of cryptocurrencies facing downward movements, EOS sudden rise to the top came as surprise to many. Ranking 5th by market currency, EOS is a promising currency that can pose a major threat to the market. If you are not attuned to the latest developments on the blockchain, here's an insight into what EOS has been up to.
EOS Announces Dawn 4.0 Update
After Block.one released EOS dawn 3.0 a month back, the team has announced the launch of a new update, Dawn 4.0. The development team, which was busy with the cleanup of the EOSIO software, considers the switch to resolve a number of corner-cases and time-based applications, enabling an accurate measurement of the time lapse within its smart contracts. One of the most notable aspects of the update is the initial pricing of RAM, which is kept at $0.000018 per byte or $20/token. This means new accounts will need 4KB of RAM worth of $0.10. As per the regulations of Dawn 3.0 contract, account holders could sell RAM for their paid price. Since the team's goals were to disincentivize hoarding and speculations, users who bought RAM at such rates didn't get any incentive to free RAM from others. As the RAM market is steadily growing, it is easier to find speculators willing to trade RAM price-volatility for better outcomes.
All You Need to Know About Dawn 4.0
The CTO of Block.one, Daniel Larimer has announced the launch of EOSIO Dawn 4.0 on Medium.com on May 5, and since then it has become all the rage in the community. Dawn 4.0, or the latest system update for decentralized applications, will include a number of notable changes. Block.one, one of the leading names in the software publishing, has been widely acknowledged for designing operating systems with industrial-scale applications.
EOSIO, one of the most active C++ projects on Github, ranks eighth in the market, while Bitcoin holds the sixth position. The new update mainly focuses on the inter-blockchain communication, a huge factor which is responsible for scaling up blockchains. As per the statement issued by Daniel Larimer, the intercommunication features of Dawn 4.0 will allow applications running to different blockchains the opportunity to buy the unused RAM. Simply put, Dawn 4.0 strives to incentivize users to distribute their unused RAM, enabling supply and demand to regulate the price. Considering the increasing demand for RAM, the price is likely to increase exponentially.
EOS Announces an Airdrop and Mainnet Launch
As the EOS investors are likely to be aware of, there are some new developments on the horizon. Apart from the much hyped-up announcement of the new airdrop, investors can reap the benefits from the mainnet launch, which will take place a few weeks later. People who wish to participate will need to register their EOS tokens on EOS platform, EOS.io and store the coins on a web wallet which is compatible with ETH. As per the official warning issued by EOS, "If you have at least 25 EOS Tokens in an EOS Registered wallet for which you control the private key (for example a Hardware Wallet, MyEtherWallet, Metamask, etc) then you will automatically receive your Evolution Tokens, there is nothing else you need to do. DO NOT use an exchange wallet."
EOS Gears up for a Bull Run
According to the price records, EOS is the second largest gainer at the moment.  With the price moving up by 5.74% from its earlier position, the cryptocurrency leads the price rally this week. Needless to say, its recent upsurge also coincides with a bullish momentum. But this bullish uptrend differs greatly from its April counterpart. As you are likely to familiar with its milestone, the cryptocurrency has reached an all-time high recently and is aiming to reach higher consolidation in the coming days. Trading at $18.35 at the time of writing, EOS boasts a market capitalization of $15,466,714,037 and is traded at a volume of $1,749,120,000 as of May 8, 2018.
Will EOS cross the $20.00 price level? Discernibly, it has made some noteworthy updates on the blockchain to cater to the users' convenience and going by the progress made by EOSIO team, it is not difficult to imagine EOS making it big this year. Whether or not EOS will cross the $20 mark is highly debatable but one can certainly expect that the Bull Run will continue for this rising altcoin.
For the latest cryptocurrency news, join our Telegram!
Disclaimer: This article should not be taken as, and is not intended to provide, investment advice. Global Coin Report and/or its affiliates, employees, writers, and subcontractors are cryptocurrency investors and from time to time may or may not have holdings in some of the coins or tokens they cover. Please conduct your own thorough research before investing in any cryptocurrency and read our full disclaimer.
Image courtesy of Pexels
XRP Surges By 8% In A Surprise Bull Run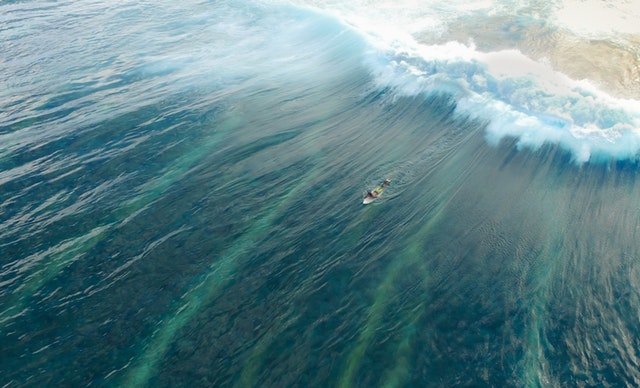 The new price surge that surrounded almost the entire crypto market brought quite a pleasant surprise for XRP holders, as Ripple grew in price by over 8% in the last 24 hours. In fact, XRP managed to achieve a price surge equal to that of Ethereum as of this morning.
While the third largest cryptocurrency is still quite behind ETH when it comes to market cap, many believe that it is only a matter of time before XRP regains its former glory. With that being said, a lot of people are still more than pleased with seeing Ripple climbing back to more stable levels, especially after a big price drop that hit the coin last week.
The new hike up allowed XRP to climb back to $0.446322. While this is still low when compared to its highest point in the last week ($0.52), the coin still seems to be well on its way to recovery. In fact, many believe that XRP has found a new bottom, one that is significantly higher than the last one. Most of this new success can be traced back to a price surge that Ripple has had recently when it even managed to briefly overthrow Ethereum as the second largest coin by market cap.
Despite its drop since then, XRP still remains one of the coins with the strongest growth in the last month. While the market is still far from stable,…
If Tether crashes, will that money pour into Bitcoin?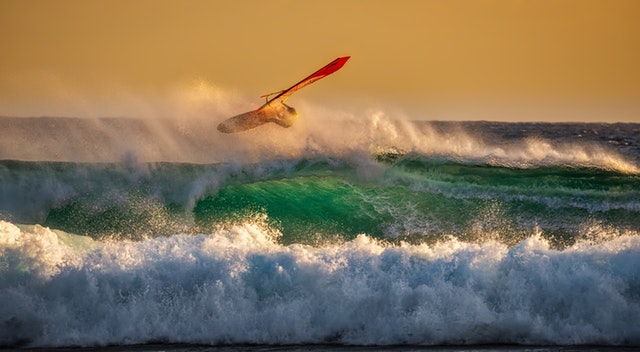 For a long time now, the so-called stablecoin, Tether (USDT) has been a topic of discussion within the crypto community.
Tether, as a stablecoin, is said to be fully backed by the USD. This allowed it to be one of only a handful of cryptos that can avoid volatility issues, due to the fact that it is backed by a stable fiat currency. However, for as long as it was around, Tether was very secretive of its bank accounts and funds in general.
While claiming to have the ability to back each of its USDT coins, many have questioned whether or not this can be true. At the time of writing (October 16, 2018), Tether has released 2,256,421,736 USDT in circulation. This means that it needs to have at least $2,256,421,736 in order to cover its circulating supply.
At this point, three questions emerge, and answering them could very well change the future of this stablecoin. The questions are as follows:
Are all USDT coins fully backed?
If yes, then where did that much money come from?
If not, what will happen when the market discovers the lie?
Tether continues to keep secrets
As mentioned, Tether has always claimed to be able to back each of its coins. However, instead of operating on transparency, the coin used different tools, mostly opaqueness, misdirection, and playing the victim whenever someone tried to unveil what is truly going…
Is Bitcoin (BTC) Better Than USD?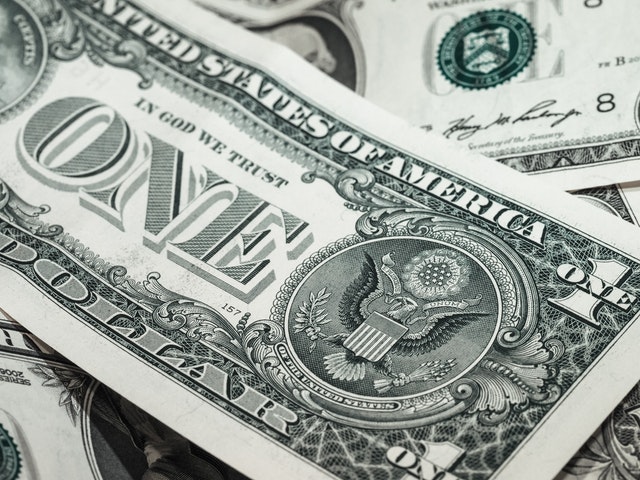 Despite all its recent progress, cryptocurrencies still do not inspire trust in a lot of people. Many view them as unsafe money, with its very nature being doubtful. However, a recent report by the Polish Academy of Sciences' Institute of Nuclear Physics shows that situation regarding cryptocurrencies may not be as bad as it seems. In fact, the report claims that Bitcoin might even be a better currency than it looks like.
Bitcoin vs traditional money
Bitcoin, as many are already aware of, is the first cryptocurrency. It was created a decade ago and was officially launched in 2009. But, even though it has been around for around 9 years at this point, it is still largely mistrusted by a lot of investors, especially when it comes to large institutions.
However, thanks to the Cracow-based Institute of Nuclear Physics' recent report, this common opinion might actually be wrong. The Institute has conducted a detailed statistical analysis of the BTC market and has published the results in a scientific journal called Chaos: An Interdisciplinary Journal of Nonlinear Science.
Surprisingly enough, the report portraits Bitcoin in a very positive light.
The report started by commenting on the credibility of traditional money. In the past, money that people have been using was backed by specific material commodities, such as gold. These commodities gave the money its value and served as a guarantee that the money actually has worth. This is…