EOS Anticipates a New Dawn
EOS, an altcoin that has gained quite a momentum in the crypto market, features among the top ten crypto gainers. The cryptocurrency which jumped up by 5.74 percent recently, is all set to enter a new phase with some exciting development. With the majority of cryptocurrencies facing downward movements, EOS sudden rise to the top came as surprise to many. Ranking 5th by market currency, EOS is a promising currency that can pose a major threat to the market. If you are not attuned to the latest developments on the blockchain, here's an insight into what EOS has been up to.
EOS Announces Dawn 4.0 Update
After Block.one released EOS dawn 3.0 a month back, the team has announced the launch of a new update, Dawn 4.0. The development team, which was busy with the cleanup of the EOSIO software, considers the switch to resolve a number of corner-cases and time-based applications, enabling an accurate measurement of the time lapse within its smart contracts. One of the most notable aspects of the update is the initial pricing of RAM, which is kept at $0.000018 per byte or $20/token. This means new accounts will need 4KB of RAM worth of $0.10. As per the regulations of Dawn 3.0 contract, account holders could sell RAM for their paid price. Since the team's goals were to disincentivize hoarding and speculations, users who bought RAM at such rates didn't get any incentive to free RAM from others. As the RAM market is steadily growing, it is easier to find speculators willing to trade RAM price-volatility for better outcomes.
All You Need to Know About Dawn 4.0
The CTO of Block.one, Daniel Larimer has announced the launch of EOSIO Dawn 4.0 on Medium.com on May 5, and since then it has become all the rage in the community. Dawn 4.0, or the latest system update for decentralized applications, will include a number of notable changes. Block.one, one of the leading names in the software publishing, has been widely acknowledged for designing operating systems with industrial-scale applications.
EOSIO, one of the most active C++ projects on Github, ranks eighth in the market, while Bitcoin holds the sixth position. The new update mainly focuses on the inter-blockchain communication, a huge factor which is responsible for scaling up blockchains. As per the statement issued by Daniel Larimer, the intercommunication features of Dawn 4.0 will allow applications running to different blockchains the opportunity to buy the unused RAM. Simply put, Dawn 4.0 strives to incentivize users to distribute their unused RAM, enabling supply and demand to regulate the price. Considering the increasing demand for RAM, the price is likely to increase exponentially.
EOS Announces an Airdrop and Mainnet Launch
As the EOS investors are likely to be aware of, there are some new developments on the horizon. Apart from the much hyped-up announcement of the new airdrop, investors can reap the benefits from the mainnet launch, which will take place a few weeks later. People who wish to participate will need to register their EOS tokens on EOS platform, EOS.io and store the coins on a web wallet which is compatible with ETH. As per the official warning issued by EOS, "If you have at least 25 EOS Tokens in an EOS Registered wallet for which you control the private key (for example a Hardware Wallet, MyEtherWallet, Metamask, etc) then you will automatically receive your Evolution Tokens, there is nothing else you need to do. DO NOT use an exchange wallet."
EOS Gears up for a Bull Run
According to the price records, EOS is the second largest gainer at the moment.  With the price moving up by 5.74% from its earlier position, the cryptocurrency leads the price rally this week. Needless to say, its recent upsurge also coincides with a bullish momentum. But this bullish uptrend differs greatly from its April counterpart. As you are likely to familiar with its milestone, the cryptocurrency has reached an all-time high recently and is aiming to reach higher consolidation in the coming days. Trading at $18.35 at the time of writing, EOS boasts a market capitalization of $15,466,714,037 and is traded at a volume of $1,749,120,000 as of May 8, 2018.
Will EOS cross the $20.00 price level? Discernibly, it has made some noteworthy updates on the blockchain to cater to the users' convenience and going by the progress made by EOSIO team, it is not difficult to imagine EOS making it big this year. Whether or not EOS will cross the $20 mark is highly debatable but one can certainly expect that the Bull Run will continue for this rising altcoin.
For the latest cryptocurrency news, join our Telegram!
Disclaimer: This article should not be taken as, and is not intended to provide, investment advice. Global Coin Report and/or its affiliates, employees, writers, and subcontractors are cryptocurrency investors and from time to time may or may not have holdings in some of the coins or tokens they cover. Please conduct your own thorough research before investing in any cryptocurrency and read our full disclaimer.
Image courtesy of Pexels
Healthereum All Set to Tackle Problems of the Medical Sector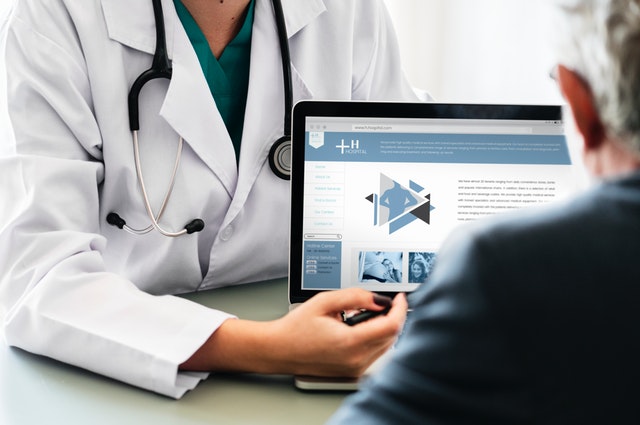 There has been a growing realization across medical circles that patient engagement is crucial in health management and for the general well-being of people. With that said, there isn't much clarity about what patient engagement might entail. Several healthcare providers have tried to apply their own ideas of enhancing patient engagement, often overworking their limited staff and exhausting their financial resources in the process. They either end up giving up on the idea altogether or only carry it forward haphazardly.
The contemporary healthcare landscape is marked by no-shows, the lack of patient engagement or unsustainable attempts at it, poor survey response rates, and fraudulent insurance claims and billing errors. In such a setting, Healthereum brings a blockchain-based solution to tackle healthcare's biggest challenges. Healthereum is a platform that will bind provider-patient and hospital-patient interaction into smart contracts, improve accountability, promote healthy behavior, offer two-way communication, and verify services—all in one.
Gamification of Appointments
Healthereum makes ingenious use of Ethereum blockchain technology that enables healthcare providers to give out HEALTH tokens through HELIO Syndicate to patients who show up to their appointments and/or complete the gamified tasks on the platform. These tokens can then be used for health benefits from their healthcare providers, hence enabling the full cycle of healthcare blockchain experience.
This experience helps to incentivize responsible behavior from the patient's end which can save the healthcare industry billions…
Facebook Is Getting Closer to Launching Its Own Cryptocurrency, but Why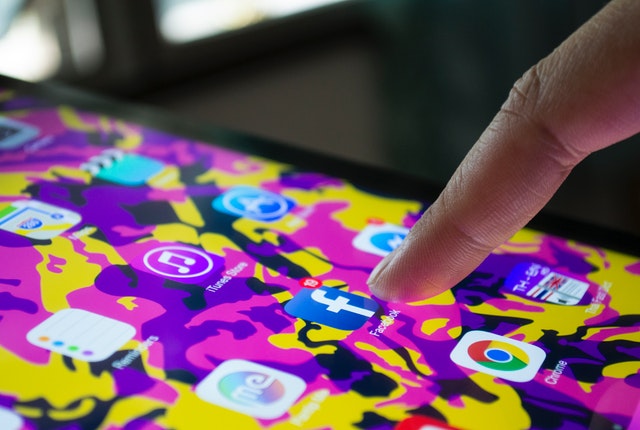 The rumors of Facebook own cryptocurrency are nothing new in the vast world of cryptocurrencies. They have been around for over a year now, with some insider reports confirming them for months, now. However, recently, another wave of confirmation has emerged, and these ones are referring to the coin as GlobalCoin.
There was already a number of events that seem to confirm the coin's existence even further, such as the Facebook CEO, Mark Zuckerberg, meeting with the US Treasury and contacting the Bank of England in order to seek regulatory guidance and confirmation. Something is definitely coming, but one question that many are still asking is: Why? Why is Facebook developing its own cryptocurrency?
Facebook's GlobalCoin
According to reports from those who seem to be familiar with the matter, GlobalCoin is expected to arrive in Q1 2020. In other words, the social media giant is ready to enter the final phase of designing the coin and start conducting various tests.
Considering Facebook's size and user base, the coin will truly be a global one, and while this is nothing special when it comes to cryptos — they are borderless, after all — this will be the first coin with such a massive exposure. It will also be pegged to a number of different fiat currencies, such as the EUR and USD, and likely half a dozen others.
With…
Reasons Why You Are Much Safer When Crypto Trading on Dexes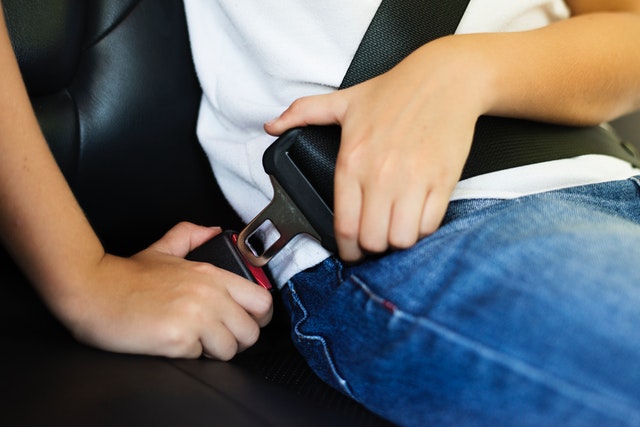 While many cryptocurrencies aim to bring the change to the world by bringing full decentralization, one aspect of the crypto space still remains mostly centralized, and that is the way they are exchanged. Most crypto exchanges are centralized companies, where traders and investors need to deposit their coins for safekeeping. This is a risky way to handle the funds, as exchanges remain susceptible to hacks and theft, as many realized recently, after the hack of the world's largest exchange by trading volume, Binance.
During the hack, around 7,000 BTC (over $40 million) was taken, and sent to multiple wallets, never to be seen again — for now, at least. The hack also came as quite a shock, as Binance was known for its efficiency, security, and high levels of confidence. It also made people realize that their coins are not really theirs if they need to rely on third parties, such as exchanges, to keep them safe. As a result, many are now turning away from centralized exchanges, and are heading towards decentralized ones — also known as DEXes.
Here are some reasons why you might want to consider doing the same.
1. True ownership of your coins
The crypto community has a saying: "not your keys, not your coins." The saying is now more relevant than ever, but it does not apply on DEXes. Decentralized exchanges…