Earn Money Even When BTC Drop? Bexplus can Achieve It!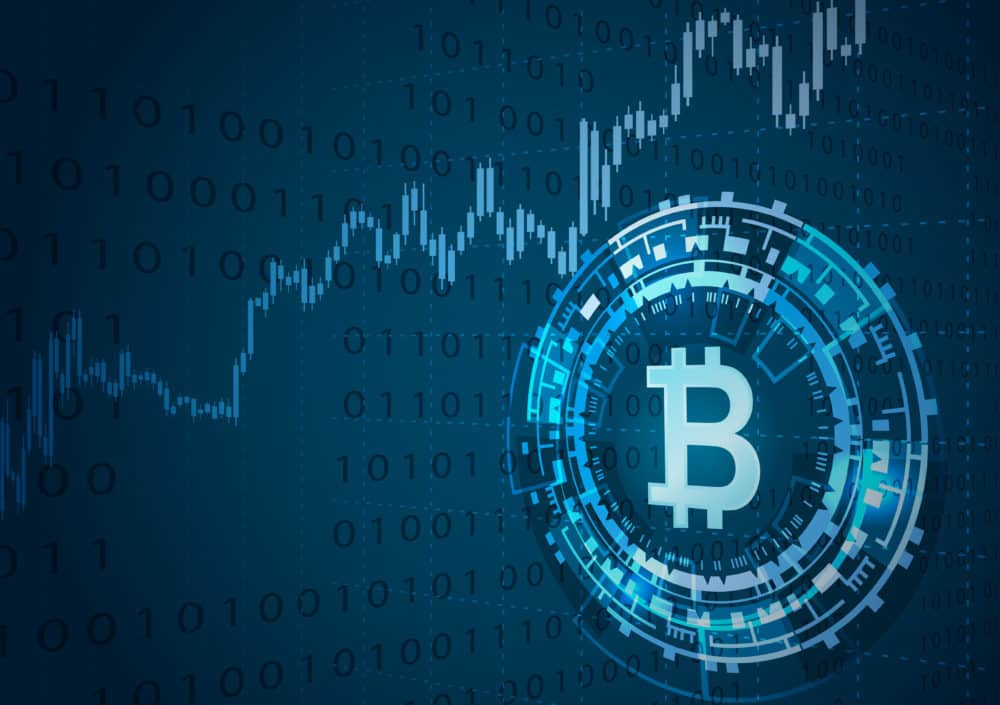 The Dilemma for Cryptocurrency Investors
In the past one week, Bitcoin showed a upward trend from $3,510 to $3,620. However, According to the historical chart, this presents another "enticing" trend which might be a bull trap. It's necessary to be cautious about its price suddenly plunged soon later. In fact, Bitcoin is still in the prolonged bear market. Since November, 2018, BTC has been making its downwards journey. Though there are some slight recovery, it's hard to bounce back and hit the peak at $20,000 again. If the bear market continues, it's impossible to make profit by holding BTC and waiting for its appreciation, let alone investors who started BTC trading since late 2017 with their assets shrinking.
Moreover, Altcoins which rely on various endorsements entered into the crypto market, making Bitcoin, Ethereum, etc less valuable for investment. In general, when a kind of new altcoin is listed in an exchange, its price will go up to at least 30% in 3 days. This kind of investment can satisfy the money-earning desires of bold investors. However, because ICO programs are unregulated which are high-risk as well.
So is there any way of investing BTC to achieve high return but with lower risks? The answer is YES and that is cryptocurrency futures trading.
How Cryptocurrency Futures Trading Achieves High Returns and Low Risks?
Low risk
For high-end investors, a very important factor in risk assessments is their awareness of investing risks. Here takes BTC as an example, you can trade futures contracts based on the judgement on BTC trend. If you predict that BTC will rise, you can buy/up BTC. On the contrary, you can short/down BTC assuming BTC price drops. Compared to the spot trade in which you can only choose to buy in and wait for its price growth, BTC futures trading is totally at your control.
High returns
For senior investors, to achieve high return is about how to maximize the profit they will get. Different from the spot market, BTC futures market often provides leverage trading。For instance, if you invest in 1 BTC, you can open a 100 BTC order with 100x leverage added, and in the meantime, you can amplify the profit 100 times.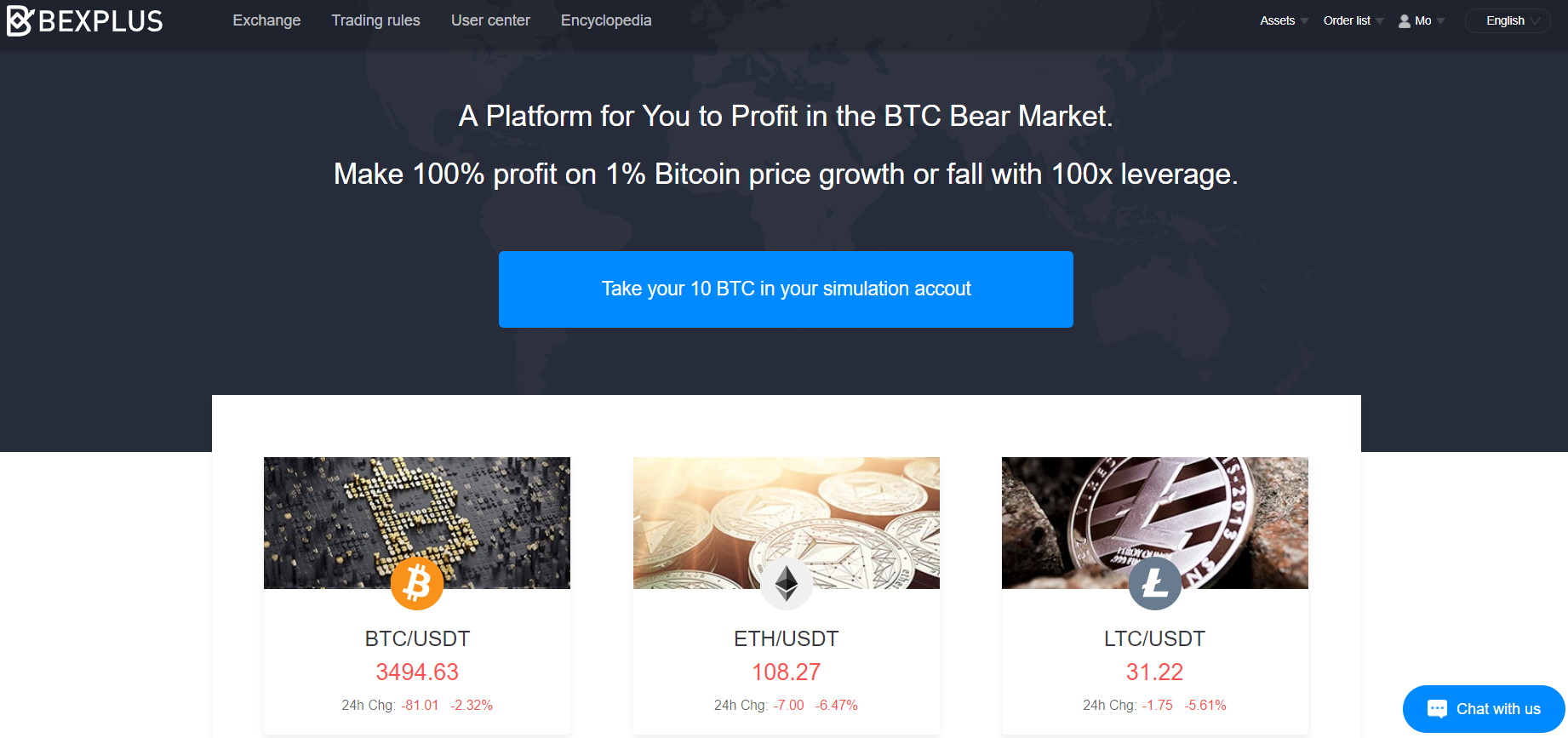 Why Trade Cryptocurrency Futures Contracts in Bexplus Exchange?
At present, 90% exchange platforms in the cryptocurrency market only provide cryptocurrency spot trade. Though some crypto exchanges offer futures trading products, they are often weekly or quarterly contracts which have expire dates. That's why beginners or senior investors choose Bexplus.
Bexplus is the world-leading and professional cryptocurrency futures exchange, offering BTC, ETH and LTC perpetual contracts with up to 100x leverage. Founded in Hong Kong in 2017, Bexplus has gain the popularity of 100,000 investors worldwide. With 10 million dollars financing by famous venture capital associates in Hong Kong and America, it has also established offices in U.S, Australia, Russia, Brazil, India, covering 36 countries and supporting 21 languages all around the world.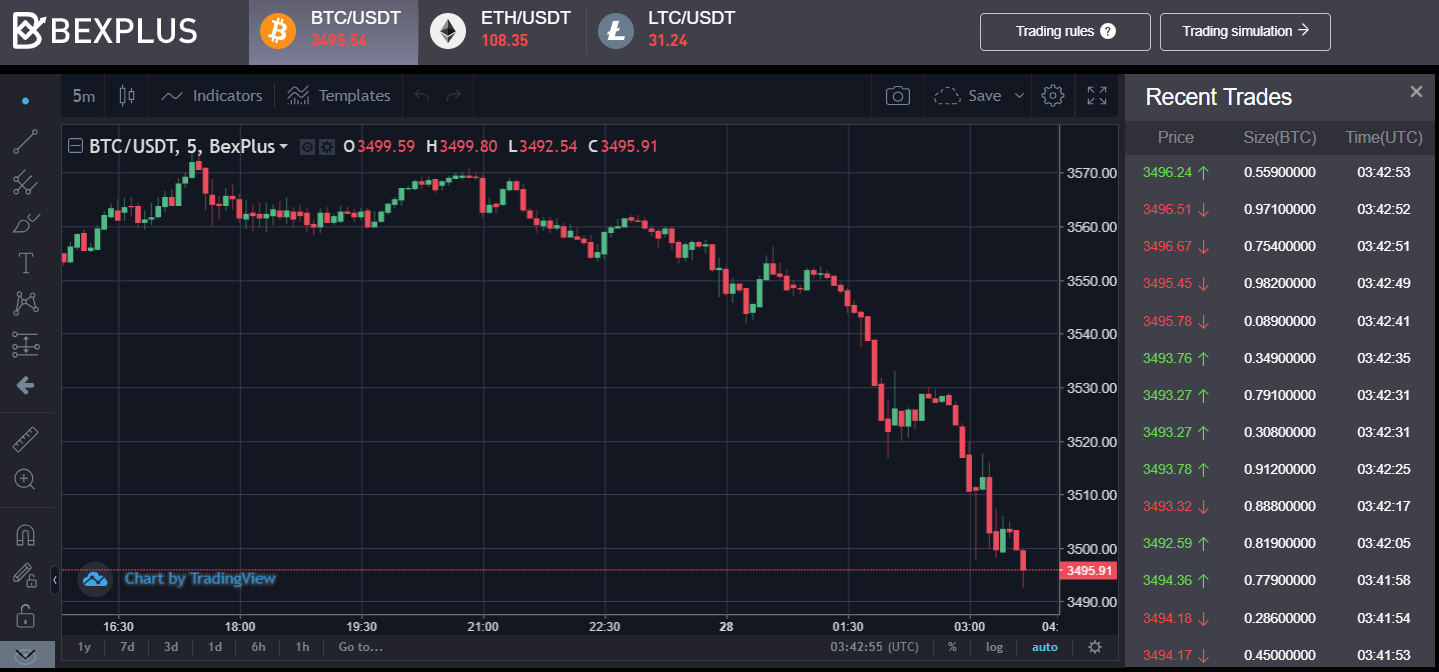 As mentioned above, in Bexplus, you can trade perpetual contracts, which allow you to buy in or sell out anytime you want. Based on your own analysis, you can choose to short (betting price down) or long (betting price up) BTC. To lower the risks, you can also set the stop-loss and stop-profit points.
Deposit Activity to Earn 100% BTC Cashback
To deposit BTC in the Bexplus account, you can earn 100% BTC bonus, which can also be used to trade futures contracts. The more deposit, the more bonus you will get. You can get up to 10 BTC as bonus!
Read more: https://www.bexplus.com/en/cash_back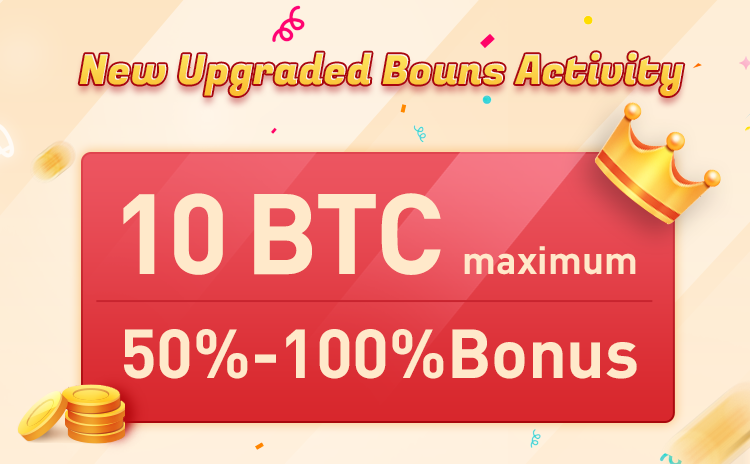 Invite Friends to Join and Earn 30% Commission
Invite friends to register and trade in Bexplus, you can share 30% transaction fee of your invitees as commission. Also both you and our invitees can enjoy 10% OFF service charge.
More:https://www.bexplus.com/en/account/activity_show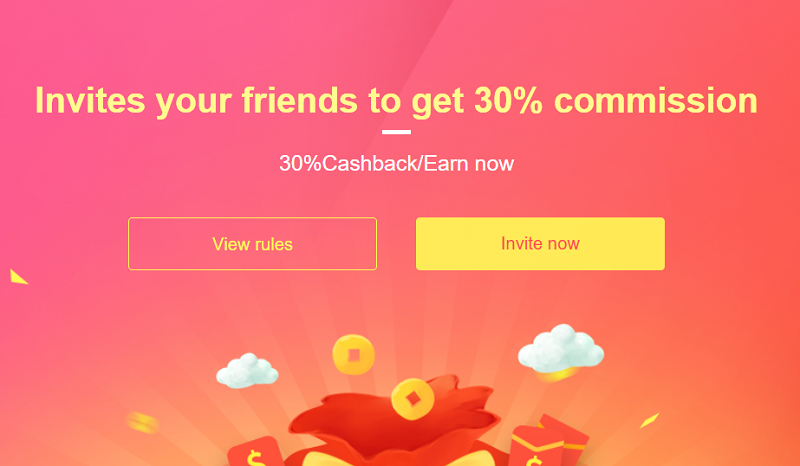 Now join Bexplus and enjoy the fun of making money by trading cryptocurrency futures contracts. Register with invitation code PCDfBto enjoy 10% OFF charge fee, and participate the latest activity ongoing in Bexplus for bonus.
Follow Bexplus on:
Website: www.bexplus.com
Facebook: https://www.facebook.com/Bexplusglobal/
Telegram: https://t.me/bexplusexchange
For Business cooperation: business@bexplus.com
Earn Interest on Bitcoin and Other Cryptos with Amon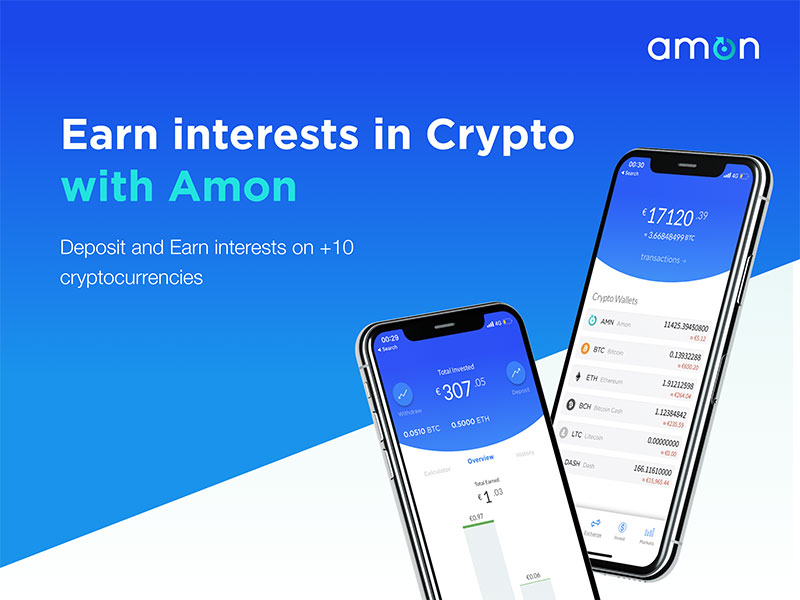 Take a step back and acquire interest on your crypto wallet; whether you are holding Bitcoin or other cryptocurrencies, the Amon Earn product allows you to earn interest for simply depositing cryptos. Instead of storing assets in an exchange such as Binance or Coinbase you simply deposit them in the Amon Wallet – doing so you will earn a percentage of interest every week.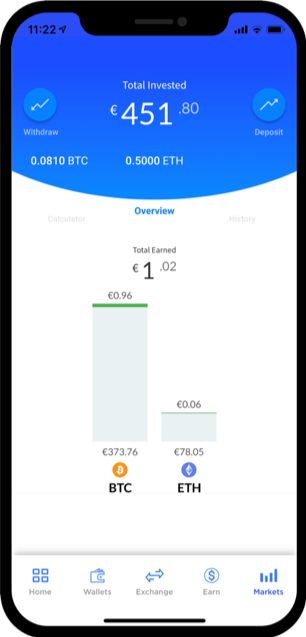 What is Amon Earn About?
With more than 95% of crypto users using digital currencies as part of their investment portfolio, a smaller number spend cryptocurrencies day to day – the future remains bright for crypto finance.
So what has Amon done to help crypto investors and users? As easy as it sounds, they created an innovative Earn Product – by placing your cryptocurrencies in the Amon Wallet you can earn interest every week.
Whether you are adding Bitcoin (BTC), Ethereum (ETH)or LiteCoin (LTC)to your Amon Wallet it is really very simple – every Monday without fail you will receive an additional interest payment for those currencies – you can earn more with Amon.
And these are not the only cryptocurrencies, you can earn interest on more than 15 other cryptocurrencies!
How Does Amon EARN Work?
You might be wondering how Amon is…
Syndicate Casino: Best Crypto Online Casino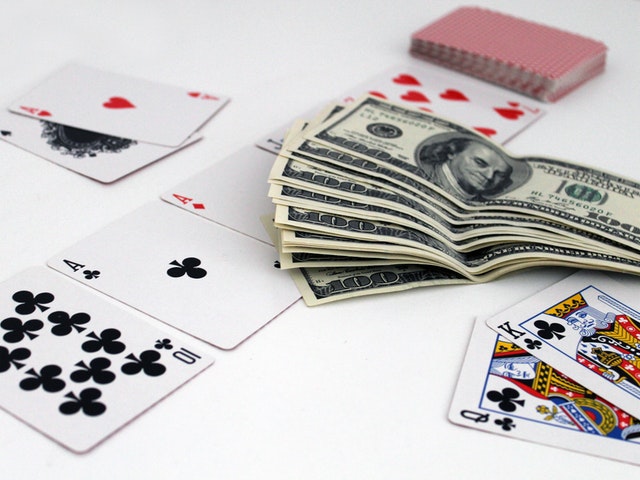 Introduction
Syndicate Casino is a fast-growing Crypto Online Casino that was launched in 2018. It is owned and run by Direx N.V and, it is registered and licensed under Curacao laws. You can play a variety of your favorite bitcoin games, and enjoy yourself while winning a lot of money. Online casinos save you the trouble of making a trip to the casino, and with Syndicate, the process is even more convenient.
Registered users can play games on their mobile devices. It is compatible with iOS, Android, and Windows platforms. The process of signing up to Syndicate Casino is quite easy; all you need to do is submit your username, email, password, captcha and you are good to go.
Syndicate Casino supports six languages but is currently unavailable in certain countries like Canada, Italy, Spain, United States, and more. Listed below are more features and perks exclusive to registered and regular users of Syndicate.
Deposits and Withdrawals
Making deposits into your Syndicate Casino account is a hassle-free process. These deposits can be made using the following:
MasterCard
VISA
Skrill
Neteller
Paysafecard
Ecopayz
Bank transfers
Cryptocurrencies like Bitcoin, BitcoinCash, Litecoin, Dogecoin, Ethereum
The minimum amount that you can put in is $10, and the maximum is $4,000, all deposits are instant, and there are 0% charges. The minimum amount you can withdraw from your Syndicate Casino account…
Bitcoin Plunging… but Possibilities for Investors Still Available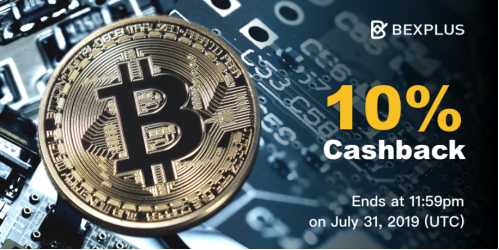 Bitcoin (BTC-USD) and most of the other cryptocurrencies are under pressure this week, continuing the multi-day downward trend. The leading cryptocurrency has lost 14% of its value on Tuesday over the 24-hour period and around 30% from the recent high. During 18th July Asia Session bitcoin is trading 23% lower than it was a week ago, around $9,700.
According to Coindesk's Omar Godbole, if the events of 2016 would repeat, $7,500 could become a new support price. Bitcoin dropping to $6,100 while still maintaining its parabolic formation is also possible.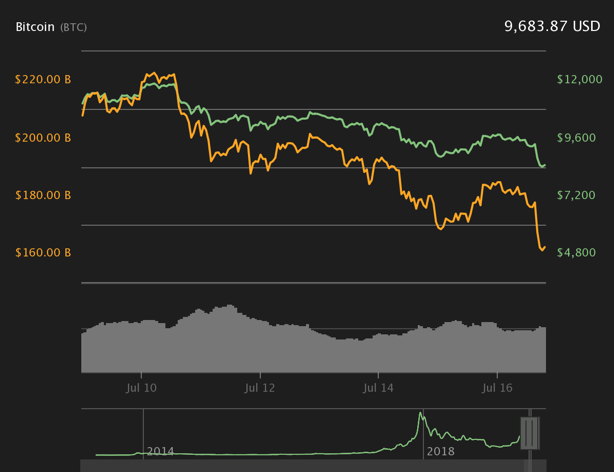 As one would expect, Bitcoin-related, altcoins, which are dependent on Bitcoin, also have a drop in price.
Ether (ETH) fell slightly less than BTC, shedding 10.4% to hit $203, while Litecoin (LTC) and Binance Coin (BNB) mirrored the behavior.
Bitcoin currently accounts for just over 66% of the total cryptocurrency market cap, a near two-year high.
There could be several major factors standing behind bitcoin's current volatility: International Exchange's new futures exchange Bakkt is about to start its beta-testing, and Fidelity Digital Assets, the crypto-focused branch of a major asset manager, will offer crypto trading to soon.
Various industry experts state that recent U.S. officials comments regarding bitcoin could have contributed to the price fall. Generally speaking, governments still…