The Ethereum Crash is Not Over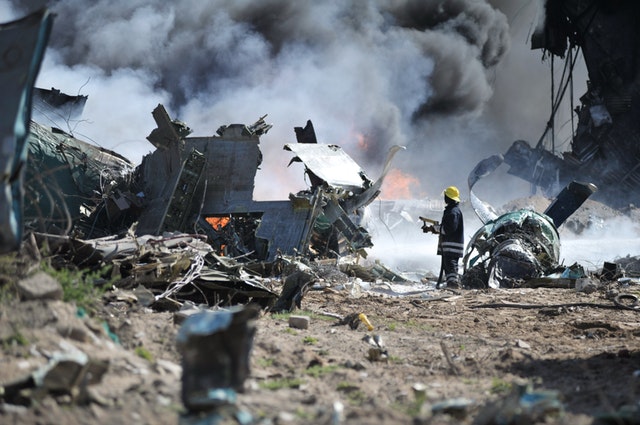 The Ethereum crash looks far from over. A few days ago, Ethereum crashed to a new milestone when it dipped to levels below the much dreaded $200 value. Every crypto enthusiast was confident that the King of Smart contracts would continue to hold its own and possibly recover to levels around $400. But that has not come to be as the crypto markets are still stagnant at levels of a total market capitalization of $195.4 Billion and at the moment of writing this, ETH is somewhat stable at $192.
As a result, Bitcoin (BTC) has even increased its dominance to 56% as I write. On the other hand, Ethereum's dominance is currently at 10% after dropping by a few points for its usual dominance in the markets of between 14 and 18%.
Why Ethereum's Crash is not Over
To begin with, the rumors that the ICOs from last year are selling the Ethereum they raised is valid. Looking at the EOS project, the team managed to sell off all their Ethereum before they launched their mainnet on the 2nd of June. Further checking the crypto markets, we find that ETH was relatively well priced at around $600 back then. Using this price as a reference, the digital asset had dropped an astounding 57% from its all-time high of $1,400. Therefore, the EOS team was justified in cashing out before it dipped further.
It is with this background that the probability is high for more ETH to be sold in the markets by ICOs still holding bags of it. Common trading sense indicates that when a digital asset is spiraling out of control in the markets, the best option is to opt for BTC or the controversial Tether (USDT) to hedge against further losses.
The number of ICOs still holding ETH are still significant enough to cause a further decline of the digital asset if they decided to systematically trade it for Bitcoin or any of the other stabler digital assets such as Stellar (XLM).
Secondly, and even without the ICOs selling their Ethereum, the crypto markets are in a very fragile state. The bear market that was kick-started by regulatory fears from South Korea and China back in February has shown no signs of abating even with proof positive evidence of institutional investors getting into crypto investing.
Wall Street even has plans of offering Ethereum futures contracts before the end of the year. This should have led to a positive knee-jerk reaction for Ethereum in the markets.
The mood and feel are that we are headed for tougher times this September, especially with the pending SEC decision on the CBOE sponsored ETF on the 30th of September. Global Coin Report had advised in an earlier post that traders tread carefully between now and the D-Day that is September 30th.
What can Save Ethereum?
The answer to this question is simple. The markets need to turn around before it gets worse for Ethereum. Crypto traders and the institutional investors need to start buying and pushing for the massive adoption of cryptocurrencies for day to day commerce such as paying for coffee. That is the only way that demand for all digital assets will go up, thus causing a ripple effect that will raise the price of ETH.
A second option would be for the Ethereum core developers to solve the scalability issues on the network to enable for faster transaction speeds as well as cheaper transactions. This then will prevent DApp creators and users from moving to more efficient platforms such as Tron (TRX) and Zilliqa. The network congestion on Ethereum is the sole reason savvy investors continue to short ETH in the markets.
In conclusion, the short-term future for Ethereum in the crypto markets looks a bit bleak in the current bear market coupled with the possibility of ICOs deciding to sell all their ETH before it is too late. That said, it might be time for ETH HODLers to reconsider their investment strategy moving forward as the Ethereum crash looks far from over.
For the latest cryptocurrency news, join our Telegram!
Disclaimer: This article should not be taken as, and is not intended to provide, investment advice. Global Coin Report and/or its affiliates, employees, writers, and subcontractors are cryptocurrency investors and from time to time may or may not have holdings in some of the coins or tokens they cover. Please conduct your own thorough research before investing in any cryptocurrency and read our full disclaimer.
Image courtesy of Pexels
Understanding the Uses of Different Types Of Cryptocurrencies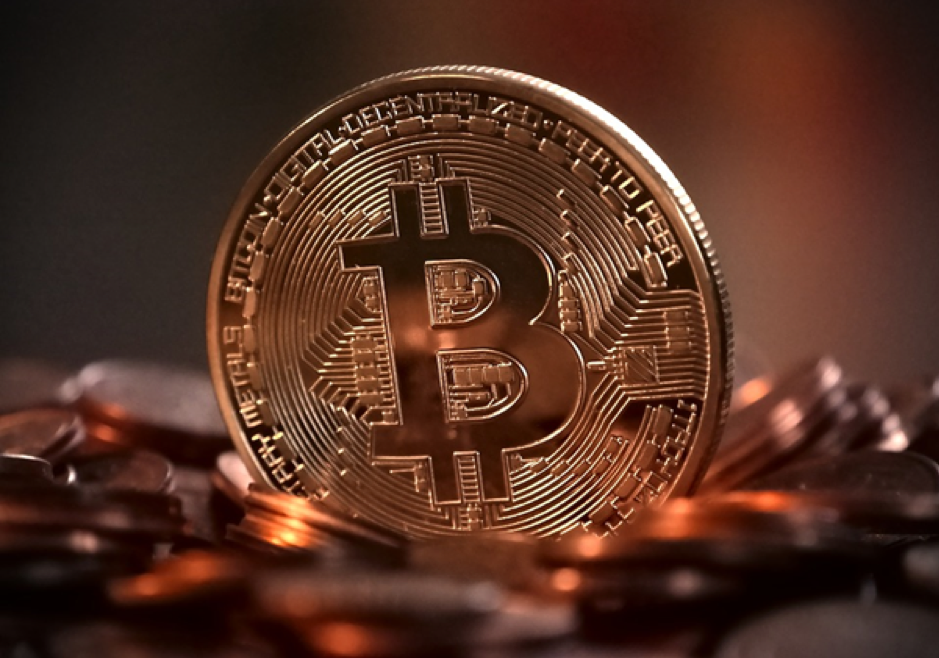 Cryptocurrencies – a term which has become incredibly prominent in the mainstream media during recent years due to the proliferation of Bitcoin millionaires. As a result, the new form of currency has earned an almost infamous status. However, as with any major step forward, there is still much confusion regarding the use of cryptocurrencies, what different types of innovative electronic cash exist and what they might mean for the future.
We're putting all of this to rest as we explain what each of the leading cryptocurrencies can do.
Bitcoin
The most popular form of cryptocurrency, Bitcoin was first thought up in 2008 by the elusive and still unknown creator, Satoshi Nakamoto, who published the whitepaper online.
It took almost a decade for the cryptocurrency to reach its peak, but in December 2017 a single Bitcoin roughly exchanged for the price of $17,000, meaning anyone who held a substantial amount of the electronic cash became significantly wealthy.
In its early years, the cryptocurrency was strictly used as an alternative for cash transactions, and predominantly for trading goods and services. However as it has increased in popularity, its range of uses has also widened, now deployed for a variety of purposes including acting as collateral for investments at merchant banks, a direct debit for subscriptions services and most notably for sports betting.
Ripple
Bitcoin's closest source of competition, Ripple was founded…
New DoJ Ruling May Cripple Gambling dApps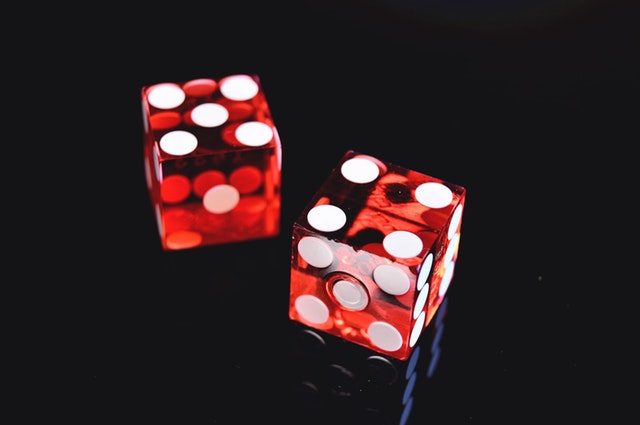 A new decision made by the US Justice Department has expanded restrictions regarding online gambling in the US affecting gambling dApps. While the Federal Wire Act of 1961 prohibited online gambling regarding sports since 2011, the new decision expanded on this, and it now includes all forms of internet gambling. Unfortunately for many, this now also includes cryptocurrencies.
The U.S. Justice Department now says all online gambling is illegal, not just sports bets https://t.co/0G4aiDLaJF

— Bloomberg (@business) January 22, 2019
The new decision came due to considerable difficulties when it comes to guaranteeing that only interstate betting will take place and that payments will not be routed via different states.
The new announcement was explained in a 23-page-long opinion issued by the Department of Justice's legal team, which pointed out that the 2011 decision misinterpreted the law. According to that decision, transferring funds was to be considered a violation, but data transfers were not included. By exploiting this oversight, it was possible for gamblers to turn to internet gambling. Unsurprisingly, many have realized this early on, including startups, as well as large, established firms. This, of course, also included cryptocurrency companies as well.
The new decision changes what is allowed online
The decision to include all forms of internet gambling is a massive hit in the…
7 Steps to Recovery from a Crypto Trading Loss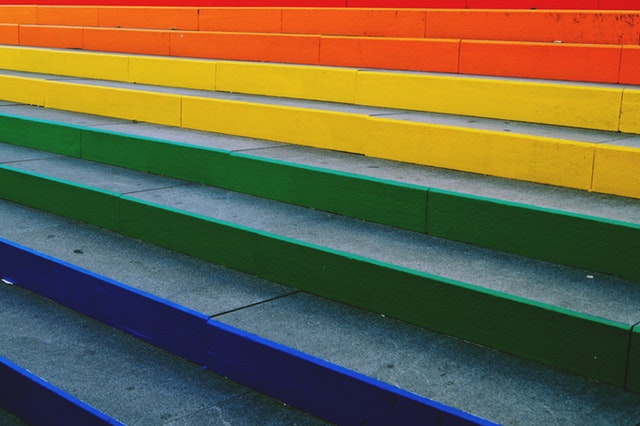 Whether you are a newcomer to the crypto market who mistakenly invested a large amount into the wrong coin, or a professional that made a well-researched decision and something still went wrong, the result it the same — you lost your money to the crypto market. This is a big problem, but also a problem that every crypto trader faces at some point.
The reason may be anything, from simple bad luck to the lack of research. Add to that the fact that the crypto market continues to be extremely volatile, and it is clear that not all of your trades are going to end up successfully.
Whatever the reason is, the fact remains that you experienced a loss and that this is a problem which can affect more than your funds. It can also affect your mind and feelings. Since every successful trade that you have the potential to make in the future depends on you, you have to recover first, and only then should you worry about the funds.
The road to recovery is different for everyone, and it will take a different amount of time and effort. However, there are a few general steps that you can take to recover from a crypto trading loss.
Step 1: Stop and calm down
You have just suffered a major loss. It may have been your mistake, or…