Experience the power of Virtual Reality in the entertainment industry with CEEK and blockchain technology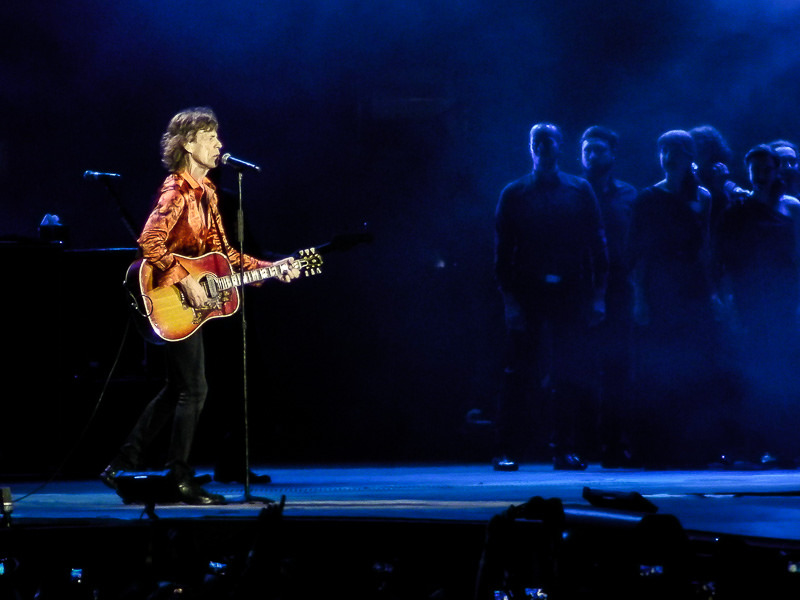 Can you count how many times you wanted to go to a concert as a kid or teenager, and couldn't because you did not find tickets? How about in recent times, as a grown-up already? Yes, the number is higher than you would want it to be.
As the world advances in technology solutions to numerous issues that the human being experiences every day, new problems continue to arise. It is a vicious circle; but thankfully, innovative inventions appear on a daily basis.
That is the case of virtual reality. Of course, the concept isn't new as it has been around for decades, but technology improvements have consolidated it as one of the mentioned solutions to numerous situations, which is CEEK's field of work.
The power of Virtual Reality
VR, or Virtual Reality, provides a computer-generated picture of how things look, feel, or even smell, successfully simulating a real-life experience. The idea is to immerse the individual in a particular situation while shooting for the closest resemblance to reality.
Virtual Reality creates an experience that is not possible in our current physical reality. VR can also include augmented reality systems and gadgets, with the capability to add a live camera feed into a headset, or through a mobile device such as a smartphone or tablet.
Since Virtual Reality platforms and technology uses VR headsets or multi-projected environments, it provides the perfect setting for getting fans closer to their interests, in this case, concerts and live performances by world-class artists, singers, and bands.
Removing the physical barriers
People from all over the world can remove the physical barriers separating themselves from their idols and enjoy their best and most complete performances via the CEEK platform, which provides both the hardware and the software needed to achieve this kind of communication.
CEEK has the means and the skill to generate realistic images, sounds and other sensations that simulate a user's physical presence in a virtual environment. People can enjoy concerts of their favorite singers and bands just as if they were physically there, with the ability to earn and use a token to acquire tickets.
What is CEEK?
CEEK is and has been for some time, one of the leading fabricants and distributors of virtual reality experiences around the world, in the form of software and hardware designed for that matter. It has earned numerous awards over time.
They commercialize these gadgets and software to various partners worldwide. CEEK offers several virtual reality content channels, which can be independently created or with licenses. They use the CEEK VR Platform and their outstanding headsets.
The problems that CEEK looks to solve are the missed revenue opportunities for artists and labels, as well as connecting fans all over the globe with the chance to see their favorite celebrities in live events. CEEK VR has partnerships with relevant and prominent companies such as Universal Music, T-Mobile, Baptist Health, and Apple to search for solutions.
People are always demanding to see concerts and live presentations from their favorite artists, and the numbers don't lie: each year, more than 60 million concert tickets are sold in the United States of America, but despite the high number, artists can't perform for thousands of the venue requests received each year.
Blockchain technology applied to entertainment
The CEEK network, with an app powered by blockchain technology, plans to extend the reach of events in global scope for sold-out shows, as well as offer artists the ability to sell an unlimited amount of virtual tickets and digital merchandise.
With the CEEK-powered Celebrity Coin Mint, artists can issue custom minted coins, which will be used as tickets for events, opening up a world full of possibilities when it comes to earnings and revenue.
In addition to the companies and labels already mentioned in this piece, CEEK also has direct alliances with artists and celebrities, offering people the chance of accessing a new world of virtual reality.
CEEK is currently building the Entertainment 'Metaverse,' which is an interconnected virtual world of exciting venues powered by Ethereum smart contracts and protected by the blockchain.
The technology that CEEK builds and develops lets users to virtually "be there" at live performances, while physically being anywhere else in the world.
The token
With the intention of promoting the sale of tickets for concerts and events on a worldwide platform, the CEEK technology works with a native cryptocurrency that is ERC20 compliant. It is the CEEK token, and it combines another 'special' protocol that expands its' functionality within CEEK virtual reality environments.
People looking to use virtual reality to "be" at the most events possible can use CEEK Tokens to attend concerts and live presentations, access VIP interactions with their favorite artists, purchase virtual items and merchandise, vote for desired venue performances and more.
Uses of CEEK
Each CEEK token holder will have the ability to participate in the virtual reality space for real-world celebrity concerts, charity fund-raisers, sporting events, Virtual Reality commerce, classroom learning and much more as the exciting world of virtual reality meets real-world opportunity through Smart Contract governance.
The CEEK token will be an easy to use, multi-purpose currency. "CEEKERS," as the community calls people with interests in this all-purpose network, will be able to earn and trade virtual goods and experience all kinds of interactive entertainment in the most popular virtual reality platform online.
Token: CEEK
Price: 1 CEEK = 0.15 – 0.50 USD
Bonus: Available
Platform: Ethereum
Accepting: BTC, ETH, DASH
Soft cap: 10,000,000 USD
Hard cap: 50,000,000 USD
Amount of tokens per person: Unlimited
Minimum sale amount in ETH: US$250
Minimum sale amount in BTC: US$250
Maximum sale amount: Unlimited
Country: USA
Whitelist/KYC: KYC & Whitelist
Token sale information
Pre-sale week 1: From March 26 to April 1 – $0.15, 30% Bonus
Pre-sale week 2: From April 2 to April 8 – $0.15, 20% Bonus
Pre-sale week 3: From April 9 to April 15 – $0.25, 10% Bonus
Public sale: From April 16 to April 27 – $0.35, 0% Bonus
Public sale: From April 28 to May 3 – $0.50, 0% Bonus
Tokens will be distributed on May 4th.
Token distribution
50% – CEEK will sell 50% of the CEEK Tokens during the private, pre-sale and public sale. Unsold tokens will be used for future Celebrity Coin Cast token.
20% – reserved to incentive the development community.
20% – reserved to the company, early contributors, and advisors.
10% – locked for three years as reserves and future reserves.
Use of proceeds
25% – CEEK Foundation Research and Development
25% – Marketing and Business Development
25% – Content and Licenses
10% – Operations
10% – Legal
5% – Contingency
In conclusion, the world is in need of virtual reality platforms and systems for numerous applications. CEEK can provide solutions for the entertainment industry, as it designs and develops headsets, networks and communication devices and gadgets that enable people to experience a concert or live presentation with real-life settings and sound quality, just as if they were physically at the venue.
CEEK has partnerships not only with labels and firms in the industry but also with artists and singers, to get them closer to their audience and let them maximize their earning opportunities for the course of their careers.
CEEK can provide the technology goods to build a cross-platform VR standard, with the intention of eliminating industry fragmentation by enabling applications to be written once, running on any VR system. It allows access to VR devices and integration into those VR systems used by their applications.
The global entertainment market is an incredibly powerful industry, moving close to $2.3 trillion. People stream over 500 million videos on a daily basis, and those are numbers that labels and artists would be wise not to ignore.
For more information, check out the CEEK website, white paper, Twitter, and Telegram!
Disclaimer: This article should not be taken as, and is not intended to provide, investment advice. Global Coin Report and/or its affiliates, employees, writers, and subcontractors are cryptocurrency investors and from time to time may or may not have holdings in some of the coins or tokens they cover. Please conduct your own thorough research before investing in any cryptocurrency and read our full disclaimer.
Image courtesy of Marco Rosanova via Flickr
How Cryptocurrencies Will Change Online Gambling in the Future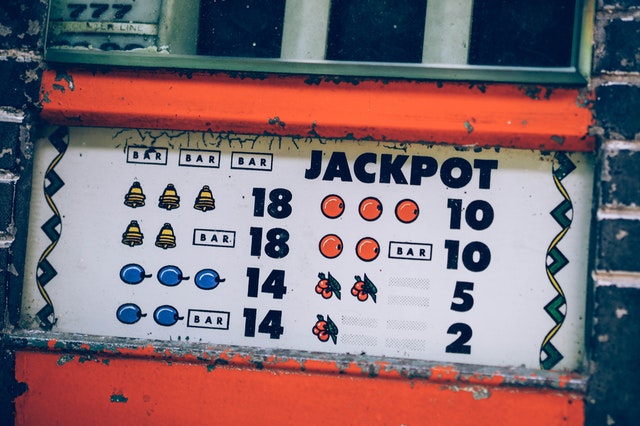 Anyone who has followed online gambling since the beginning can tell you that things don't stay the same for long. One of the reasons for this is that technology improves at such a ridiculously fast pace, and innovators in this industry are able to match up with those technological changes pretty quickly.
An innovation in technology that the Internet gambling industry has really learned from is cryptocurrency, with bitcoin in particular leading the way. We've seen it emerge as an alternative banking method, but it's going to change the industry as a whole in ways that people can't quite understand yet.
A Post-Legality Era
Something that has eluded online gambling since its inception is the idea of a global governing body. As it stands right now, each individual country (and smaller units of jurisdiction) have their own governing bodies that oversee in the industry. A lot of these laws are tied to banking laws, and that's where the legality of playing in bitcoin casinos becomes such an interesting topic.
In the present, we're seeing country-based regulatory bodies from places like Malta, Gibraltar and the United Kingdom start to work together and recognize each other's licenses more and more. That's taking serious steps towards having a global governing entity, and once that happens, the role of bitcoin is going to be even larger than it is now because it'll…
VOLUM (VLM) Announces Commencement of Token Generation Event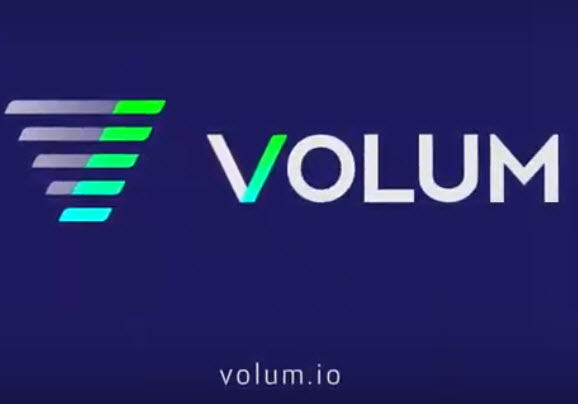 ESTONIA, May 4, 2019 – VOLUM (the "Company"), a multi-dimensional blockchain technology holding company, is thrilled to announce the commencement of the Volum (VLM) Token Generation Event ("TGE") beginning on Saturday, May 4. The VLM utility token is the native cryptocurrency powering the VOLUM supply chain and logistics management platform.
Driven by algorithmically intelligent software tailored to logistics and supply chain management, along with Internet-of-Things ("IoT") integrated functionality, and a backbone of hybrid public and consortium blockchain architecture, the platform is organized around the Volum (VLM) token. The VOLUM TGE will be managed by deploying ERC20 tokens on Ethereum Mainnet to maximize future access to cryptocurrency exchanges.
The VOLUM platform operates as a comprehensive control center for supply chain and logistics management operations. Companies who use this platform will be able to carry out a wide range of blockchain transactions including: Payments, Rewards, Purchase Orders, Legal Contracts, Regulatory Compliance, Taxation, Shipment Management, Letters of Origin, Customs Documents, Inputs/Outputs and Inventory Ordering, Delivery/Parcel Tracking, IoT Monitoring and Reporting, Big Data Analytics, and Inputs and End-Product Tracking/Traceability.
"The total addressable market for a blockchain-based supply chain solution is nearly $54 trillion globally, with the majority of the world's workers playing some part of this equation" noted Arnaldo A. Detrés, CEO of Bengala Technologies, LLC, the principle blockchain developer working to build the VOLUM platform. "However, blockchain solutions have been unable to…
How to Secure Yourself in Relation to Bitcoin: Top VPN Services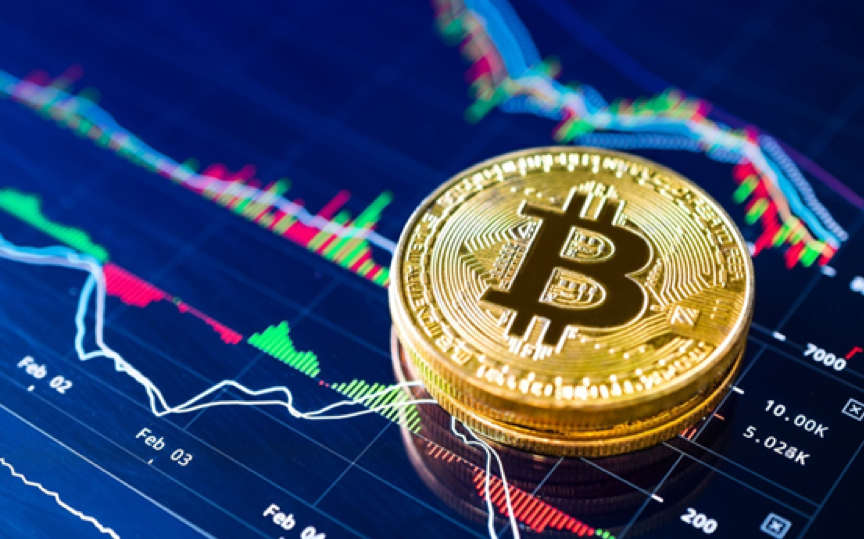 Nowadays, more frequently people opt to use cryptocurrency such as Bitcoin while dealing with financial transactions for its convenience, so its increasing prevalence isn't round-of-the-mill phenomenon but still, its users need to create fully protected cooltechzone to secure their data.
Recently, a great abundance of VPNs have started to accept it as a way of payment and it definitely makes sense: one buys VPN to retain anonymity on the Web, so why not to use the privacy-focused payment method? Paying for a VPN service with Bitcoins or any other cryptocurrency secures personal data from curious eyes leaving no traces.
What is a VPN?
Virtual Private Network (VPN) is generally presented by the group of linked to each other computers via the Internet. VPN boosts protection and provides a high level of anonymity to all types of Internet connections.
Security
While the connection to the ordinary Wi-Fi networks, a user usually gets access to the Internet directly, thus he becomes vulnerable to the hackers and the malware attempting to steal his personal data. On the other hand, applying VPN one transmits and gets data in encrypted form which makes it protected.
Anonymity
Generally, isn't hard to trace an Ip-address of any user and to identify his location with sufficient accuracy. With the help of VPN, the attacker will only get the address of the removed computer. Undoubtedly, the safeguard…