Here's What Justifies Steem (STEEM)'s 'Better Than Bitcoin' Rating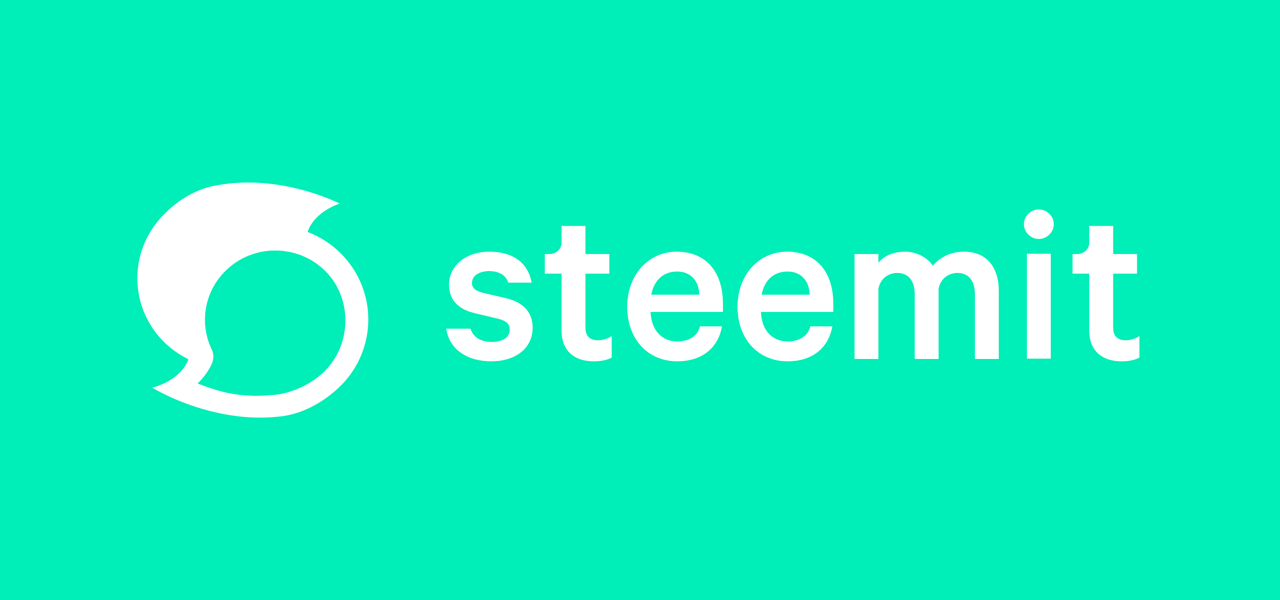 Steem (STEEM) is a top performing cryptocurrency over the past twenty-four hours. The coin is up a little over 38% across the period and currently trades for a market capitalization of a little over $1.5 billion. The primary driver behind this upside run is an increase in speculative attention and a boost in sentiment on the back of a fresh (and, indeed, the first) professional ratings report that spanned a large number of cryptocurrencies and that hit press midsession US on Wednesday. While many in the space have disagreed with the interpretation put forward as part of the report, holders of STEEM likely aren't complaining, given that this coin was one of the few that actually received a highly favorable report.
The agency in question is Weiss and the report can be found here.
For anybody not familiar with Weiss, it's a ratings agency that began in 1971 and is the self-proclaimed nation's leading independent rating agency of financial institutions. It assigns letter grades to about 55,000 institutions and investments, including nearly all of the US's insurance companies, banks, credit unions, stocks, ETFs and mutual funds. It also (and this is important) never accepts compensation of any kind from the companies or entities it rates.
Anyway, it's the first financial rating agency to put forward a cryptocurrency based report and the response has been mixed.
Bitcoin, for example, picked up a C+, while Ripple picked up a C and Ethereum received a B.
STEEM, on the other hand, received a B-.
Here's the justification:
"(STEEM) enjoys a relatively good balance of moderate strength in nearly all the key factors considered along with a social network feature."
So what's the deal? Why did STEEM outperform some of the incumbents in the space?
Well, for anyone new to this one, STEEM is the cryptocurrency that underpins the Steemit ecosystem. Steemit is a social network and content creation type platform that allows anyone who has an account to create and publish content for the consumption of other users.
It's free to use for creators and users are able to use the blockchain based technology that underpins the platform to reward other users monetarily if they apprecitate the content that they are creating and sharing with the community. Think of it as a sort of hybrid between Medium, Reddit and Facebook.
Anyway, back to the ratings.
As noted, Weiss sees STEEM as superior to many of the coins in the space based on the balance of its features in line with the fact that it's used to power a social network. While this seems like a bit of a loose statement, at core we agree with the agency.
Sure, STEEM doesn't have the billions of dollars of infrastructure in place that bitcoin does. And sure, Steemit doesn't have the enterprise partnerships with commercial behemoths that Ripple does. It's also nowhere near Ethereum in terms of utility.
In its own niche, however, it's an incumbent. In a very short period of time the company, the platform and the cryptocurrency that underpins them both have been able to dominate the social media side of the sector and establish a large, solid and very loyal base of users.
There's also a healthy amount of speculative attention behind the coin.
But here's what really matters – this is a coin that's designed (indeed, one of its core functions is) to exchange hands. When it comes to long-term value potential, utility is key and this is one of the biggest strengths that STEEM has going for it right now.
So what comes next?
Now it's all about STEEM living up to its rating. We can only see Steemit continuing to expand its user base and – as it does – expand both the base of STEEM holders and the transaction utility of the coin.
We will be updating our subscribers as soon as we know more. For the latest on STEEM, sign up below!
Disclaimer: This article should not be taken as, and is not intended to provide, investment advice. Global Coin Report and/or its affiliates, employees, writers, and subcontractors are cryptocurrency investors and from time to time may or may not have holdings in some of the coins or tokens they cover. Please conduct your own thorough research before investing in any cryptocurrency.
---
Image courtesy of Steemit
Rewards Platform StormX Offers 50% Crypto Cashback Bonus for Thanksgiving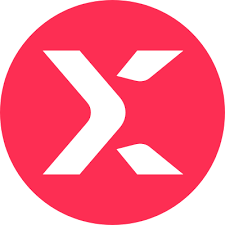 Singapore, Singapore, 23rd November, 2020, // ChainWire //
Blockchain-based rewards platform StormX has released a seasonal promotion for its award-winning Crypto Cash Back App. The promotion will allow app users to earn a 50% bonus on top of their cashback between Thanksgiving Day and Cyber Monday (November 26-30).
StormX has also introduced a brand-new staking service, allowing users to earn an additional 50% per year when they stake STMX tokens. The native ERC20 token of the StormX ecosystem, STMX has a total supply of 10 billion and is available to trade at many of the world's top exchanges, including Binance and Bittrex.
"With Bitcoin's price approaching its all-time high, interest in cryptocurrencies has renewed, though some people believe it's now too expensive to buy in," said StormX CEO and Co-Founder Simon Yu. "What we have done is create an easy way for such individuals to accumulate bitcoin, ethereum and other cryptocurrencies via everyday shopping.
"We're also excited to provide users with the ability to earn greater rewards simply by staking their tokens."
Since the StormX mobile app launched its Shop feature with over 700 stores in February 2020, some 400,000 unique users have been added to the rewards platform. StormX has also witnessed over 50% month-on-month growth for sales. The app is available for download on the App and Google Play Stores, and can be downloaded as a browser add-on from the Chrome Web…
BITTREX GLOBAL CONFIRMS FREE TRADING AND LISTING FOR TOP DEFI TOKEN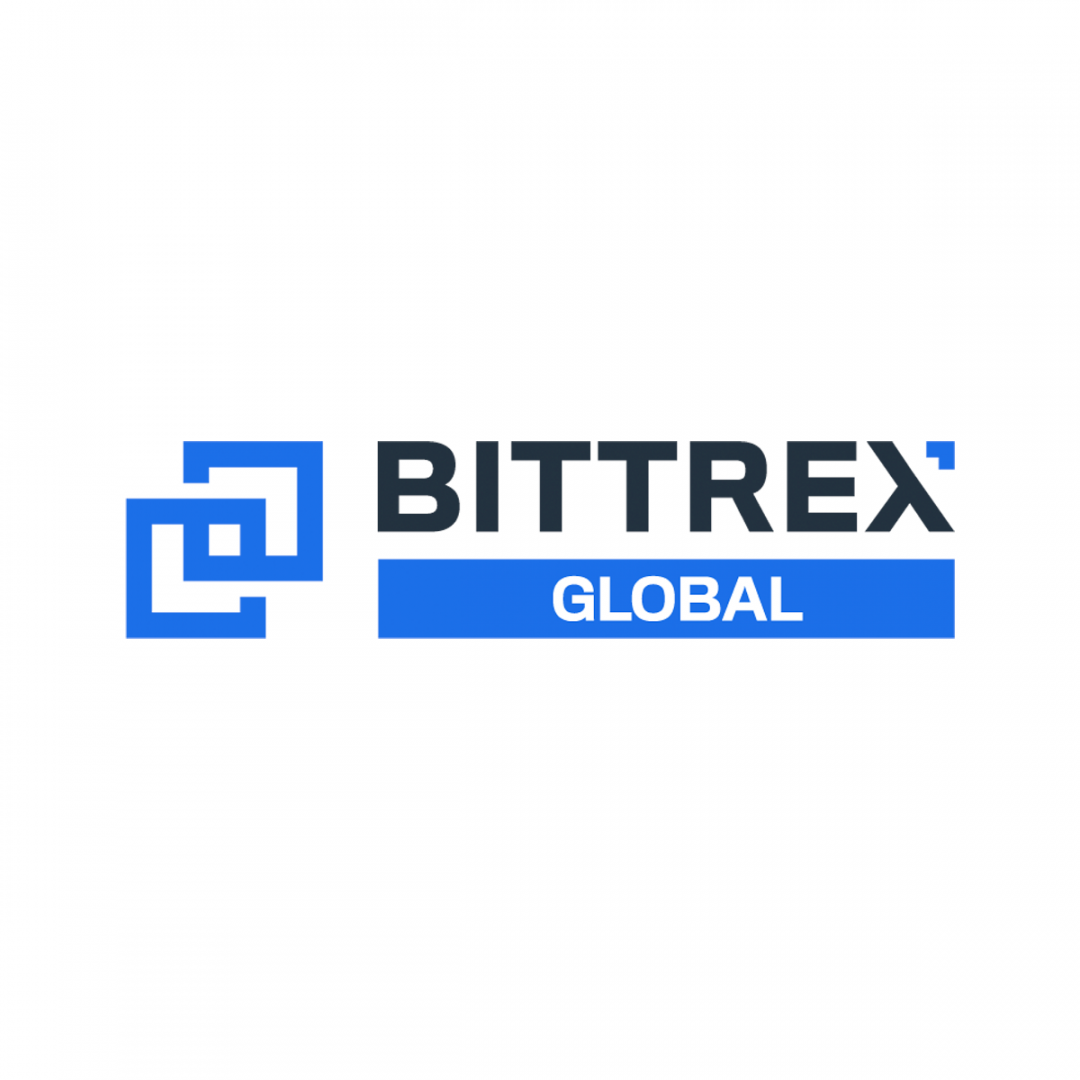 Valduz, Liechtenstein, 17th November, 2020, // ChainWire //
International cryptocurrency exchange promotes free trading and no gas fees for leading DeFi tokens
17th November 2020 — Bittrex Global GmbH. announced today 8 new DeFi tokens will be listed this week including:
UMA (UMA)
Aave (AAVE)
Balancer (BAL)
REN (REN & renBTC)
Kyber Network (KNC)
Band Protocol (BAND)
YF Link – (YFL)
Bittrex Global's users can trade all of their DeFi  tokens with no trading or gas fees until 2021. The decision to enable free trading on Bittrex Global for DeFi tokens  follows on from the 1,000% growth of the DeFi asset class over the course of 2020.
The decision to enable free transactions will see more investors enter the Blockchain Act's digital asset regulatory system, supervised by the Financial Market Authority in Liechtenstein (FMA) under the Due Diligence Act which requires traders to comply with the KYC/AML/CFT standards.
"The last year has seen huge growth in DeFi as an asset class and a number of significant milestones completed," said Bittrex Global's CEO Tom Albright. "As the asset class matures and more institutional and professional investors look at the fundamentals, we are likely to see increased demand and higher trading volumes for DeFi in 2021.
We're really excited about what we're seeing in the space and want to see these DeFi projects grow and help them build stronger platforms through increased adoption. Offering free trading fees…
Ready for Chaos? Swingby's Chaos-Mainnet Launches on December 28th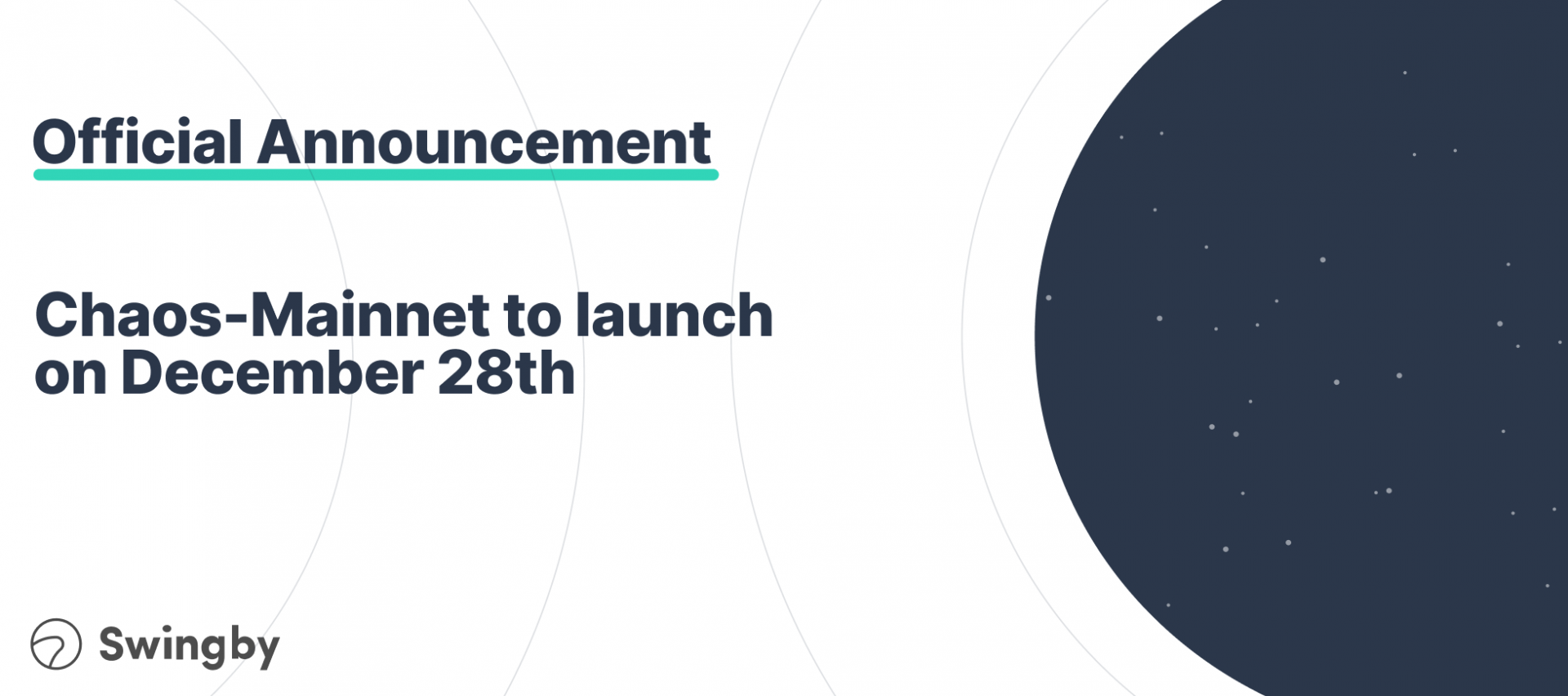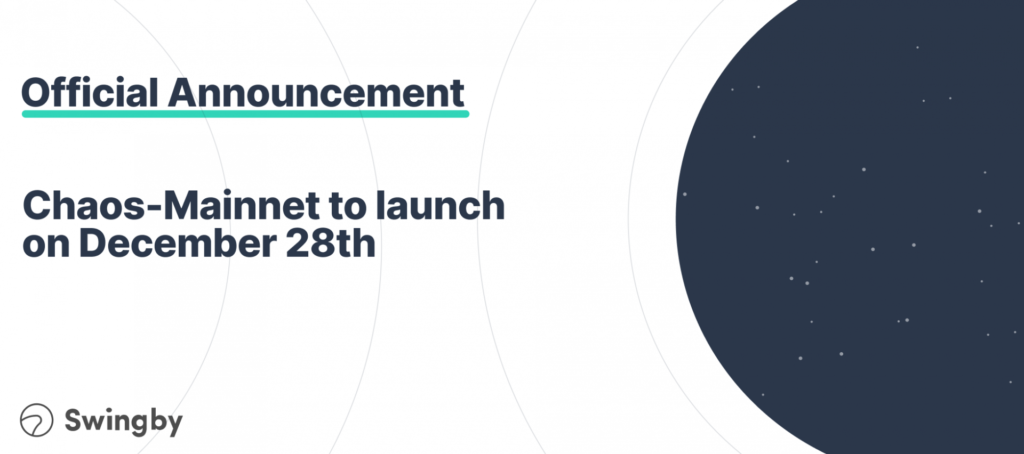 Singapore, Singapore, 9th November, 2020, // ChainWire //
Swingby is the "warp-speed" protocol for inter-blockchain swaps. It allows all DeFi users to move assets between blockchains without a trusted party. 
Today, Swingby announces its first mainnet network will be released on the 28th of December; it will bridge native Bitcoins onto Ethereum via Wrapped BTC (WBTC).
The initial bridge will enable the most liquid digital asset in the world (Bitcoin), currently valued at a $300 billion market cap, to be moved onto the Ethereum network to tap its $10b DeFi ecosystem.
"This launch will be pivotal to Swingby. After December 28th, Swingby will have a fully operational Chaos-Mainnet network which will be generating a tremendous amount of value to the world of DeFi and bringing in a large number of new users" – Yusaku Senga, CEO
Why is this big news for DeFi?
On December 28th, Swingby will be launching its first Chaos-Mainnet bridge, allowing users to easily move their bitcoins into WBTC on Ethereum without the need for a trusted party. Similarly, the bridge can be used in the opposite direction allowing WBTC-ERC20 tokens to be moved back into native BTCs.
What's so special about it?
Trustless: Swingby's Skybridge will be the only way to trustlessly swap BTC into wrapped Bitcoin (WBTC).
Simple to use: The Swingby bridge has been designed to work with standard transaction types removing the need for complex smart contract calls…