Why Investors Shouldn't Miss Genie ICO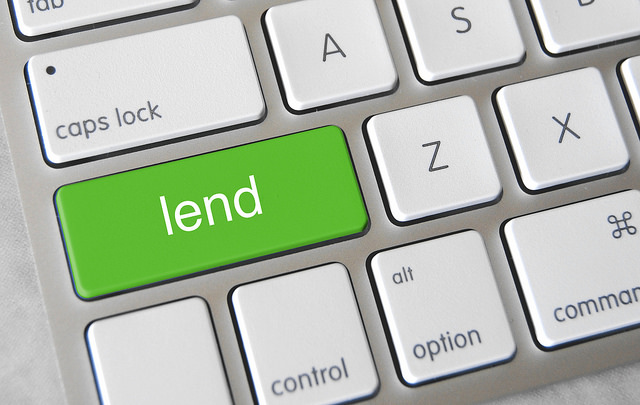 According to the second largest professional services firm PwC, citing Morgan Stanley, there are currently more than 200 lenders in the US that provide their services online. The volume of this marketplace at the global level is expected to reach $290 billion by 2021, with Asia being an emerging market. It means that people want alternative lending channels besides traditional banks.
Marketplace lenders, including peer-to-peer lending services, tend to apply innovative technologies, use intuitive applications accessible from mobile devices, require affordable fees, and focus on the borrowers' needs. Some P2P services attract many clients as the demand for such services grows.
But what about applying blockchain technology for unmatched user experience?
Well, this is what Crowd Genie Financial Services Private Limited (Crowd Genie) is doing right now.
Singapore-based Crowd Genie is a blockchain-oriented startup that wants to change the way people lend and borrow funds. It operates a P2P lending platform focused on Asia region, which aims to guarantee small and medium businesses access to loans from other companies and individuals. However, the platform goes beyond that.
The company obtained a license from the Monetary Authority of Singapore (MAS), and this is a big achievement that shows the project is genuine, as this is only the fourth license that the MAS is giving to a P2P lending platform.
Genie ICO
To support its platform, Crowd Genie, through its related entity CGSPV, decided to conduct an initial coin offering (ICO) hoping to raise $35 million. It must be good news for investors, as the company has a track record of cash flows and a license from the MAS.
The token sale event started on February 1, 2018, and will end on February 28. At the time of writing, the event is at its stage 1 period, which means investors can buy CGCoins with a 25% bonus. If you can't participate in the crowdsale during the stage one, which ends on February 14, you can still enjoy a 15% bonus if you buy CGC during the Stage 2 of the ICO, which ends on February 21. Those who take part in the third and final stage of the token sale event can claim a 5% bonus.
The Ethereum-based token can be bought at an accessible price, which is 1 Ethereum for 400 CGC tokens, with the minimum purchase limit at 0.1 ETH. This means that, as of today, a CGC token costs $2.135.
From the 60,000,000 CGC tokens issued, 83% is allocated for ICO investors, while the rest of the tokens are reserved for the project founders, marketing costs, distribution costs, and management expenses among others. The total token supply is capped at 120 million, but half of it will be released later to facilitate platform transactions.
Unfortunately, US citizens cannot invest in Crowd Genie's ICO.
Why buying CGC is a great investment?
It's important to understand that you can use CGC tokens for different purposes:
Wait until the ICO ends and the tokens get listed on several major crypto exchanges. This is where the CGC price starts floating freely and can rapidly increase given that it's backed by a genuine project. It means you have the chance to generate some good
You will be rewarded with CGC Credits for timely repayments, and these credits are essential when the platform goes live. If you ever plan to borrow on Genie's P2P lending platform, these credits may ensure your good reputation.
Crowd Genie will conduct a buyback program for several years. The company will use 80% of the net profits to buy the tokens at a market price at the end of every quarter.
As a token holder, you will be able to lend funds across borders and earn interest.
In the future, the company plans to open offices in India, Australia, and New Zealand. Besides its P2P platform, Genie wants to launch the Blockchain Asset Exchange, so there is much room for growth.
Investors should not hesitate, as the Ethereum price might start increasing soon given that the whole crypto market seems to wake up from its correction. If the ETH quotation goes up, CGC tokens will become more expensive.
Crowd Genie's platform
The P2P lending platform provided by Crowd Genie is expected to become a great success given that it is compliant with the MAS rules, is based on the distributed ledger technology, and is customer-oriented.
Genie plans to make its product a leading Asian lending network that facilitates low-cost and easier flows of capital between lenders and borrowers.
To ensure the due-diligence for both parts, Genie will create a digital passport that stores verified data for each stakeholder and asset. This will make sure the KYC, AML, and FATCA compliance is met.
Moreover, it is the first platform in Singapore to come with a provision fund. GenieShield, as the fund is called, will protect lenders from defaults and delayed payments.
Crowd Genie was founded by two experienced entrepreneurs: Akshay Mehra, a consultant in new growth advisory, seed investing and start-ups for more than 17 years, and Bikash Saha, former COO at Standard Chartered Capital Korea.
The whole project is backed by a great team and is fully compliant with the regulator's requirements, which can guarantee long-lasting success.
For more info, check out Genie ICO.
Disclaimer: This article should not be taken as, and is not intended to provide, investment advice. Global Coin Report and/or its affiliates, employees, writers, and subcontractors are cryptocurrency investors and from time to time may or may not have holdings in some of the coins or tokens they cover. Please conduct your own thorough research before investing in any cryptocurrency.
Image courtesy of GotCredit.com
CoinField Launches Sologenic Initial Exchange Offering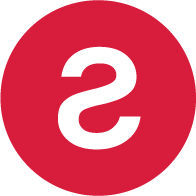 CoinField has started its Sologenic IEO, which is the first project to utilize the XRP Ledger for tokenizing stocks and ETFs. The sale will last for one week and will officially end on February 25, 2020, before SOLO trading begins on the platform.  Sologenic's native token SOLO is being offered at 0.25 USDT during the IEO.   
Earlier this month, Sologenic released the very first decentralized wallet app for SOLO, XRP, and tokenized assets to support the Sologenic ecosystem. The app is available for mobile and desktop via the Apple Store and Google Play.  The desktop version is available for Windows and Mac.
"By connecting the traditional financial markets with crypto, Sologenic will bring a significant volume to the crypto markets. The role of the Sologenic ecosystem is to facilitate the trading of a wide range of asset classes such as stocks, ETFs, and precious metals using blockchain technology. Sologenic is an ecosystem where users can tokenize, trade, and spend these digital assets using SOLO cards in real-time. The ultimate goal is to make Sologenic as decentralized as possible, where CoinField's role will be only limited…
Many of the Top Sports Betting Websites for 2020 Can Be Found On Boomtown's Best Betting Page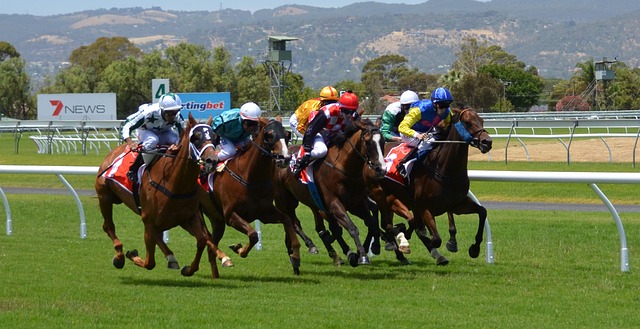 Sports betting is one of the widely known types of online gambling. With a large number of sports fans around the world, this type of gambling is one of the most sought after. The problem usually comes from when gamblers try to find the best sites out of the many available ones. Many new sports betting sites come up daily, thus making the selection process even harder. One of the best places to find top betting websites for sports is Boomtown Bingo. This platform doesn't just give users the best online casino games websites, but they also cover sports betting. As such, boomtown bingo remains a one-stop-shop for everyone who needs the best and the latest online gambling and gaming sites for all types of devices.
Performance
The performance of any website is critical. Users need to find their way around the site easily, and that can be made possible with the site structure and arrangement. Loading time is also essential. A website that always hangs thus pushing the user to refresh every time is no good. These are some of the factors that Boomtown Bingo looks into when selecting the best sites for its users. You can be sure that the new sports betting websites listed on Boomtown's platform have faster loading time, can be used easily by everyone,…
What Prevents Crypto from Becoming the Top Payment Method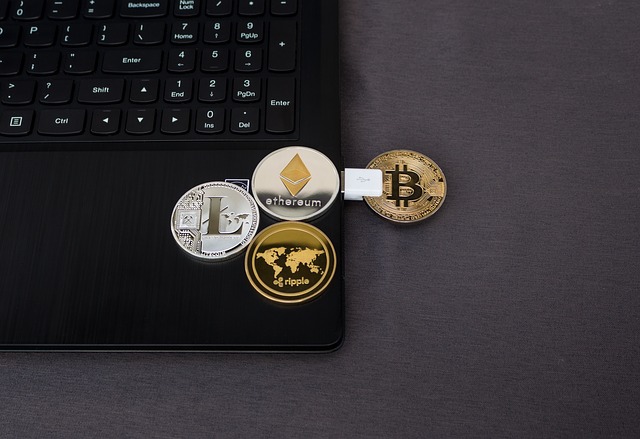 As globalization spreads over the planet, the need for fast and cheap cross-border money transfers is growing rapidly. Cryptocurrency provides exactly that kind of transfers with the added benefits of security and lack of centralization. However, despite being what seems like the perfect solution to the global money transfer problem, crypto has yet to become a major player in the currency arena. It's growing in popularity, that's for sure. But that rate isn't even close to what's needed for crypto to become a recognized and universally accepted payment method.
The question is why?
There can be no doubt that the need for what cryptocurrency can offer is huge. It's most obvious when considering the situation of migrant workers, who are also growing in number due to globalization. The amount of remittances in the world has risen to over $530 billion a year. However, the high cost of these transfers is such a concern that the UN launched a program dedicated to reducing those numbers to, at least, 3% by 2030.
One doesn't need a degree in economy and finances to see what kind of difference cryptocurrency could make for this situation alone. At the moment, migrant workers are losing about $25 billion in money transfer fees. There are still some remittance…