The Rouge Project Is A Winning Opportunity
Have you ever wondered, does anyone actually use those discount coupons? Well, yes. And, it's serious business too!
In fact, 16 billion coupons were redeemed worldwide during 2015, expected to reach 31 billion by the year 2019, experts say.
And, of course, the whopping growth of almost 100% in just 4 years holds great promise for everyone involved; a win-win situation for all, you might say.
Yes, but not so fast. Although the forward outlook is undeniably huge, so are the traditional industry pains.
Please continue reading to see how The Rouge Project is set to revolutionize classic systems by means of their Blockchain Coupon Platform.
Coupons – the big picture
We all know them, those little paper coupons overflowing our mailboxes in the front yard; and, the inserts bulking up our morning newspaper, or the flyers falling out of our favorite magazines.
But, although the paper format of coupons is still around, don't expect to see them for too much longer; their runoff has started as more and more coupon issuers are busy migrating to the digital format.
In the US alone, mobile coupon users went from 61 to 104 million between 2013 and 2016, representing a switchover rate of around 23% annually. And, as the migration is gaining momentum fast, don't be surprised if paper coupons become extinct during the next 2-4 years.
As for digital coupons, of course, users simply love the convenience; who wants to carry pieces of paper around when you can have your coupons stored safely on your phone? And, yes, consumers do also love freebies; studies show that 70% of shoppers want coupons for the products they buy normally.
Likewise, retailers are increasingly warming up to using coupons as a marketing tool, especially the digital version. Surveys found that almost 45% of US retailers are keen to start issuing coupons now that smartphones have become the norm, compared to the 40% who dabbled with the paper format.
Digital coupons are a much more effective marketing tool than paper coupons as it integrates with the CRM software used by businesses, also with their loyalty & reward programs and business intelligence & data mining tools.
Coupons – the industry pains
Currently, shops and brands need a trusted intermediary to create and manage coupons on their behalf, thereby adding significant costs to the process.
Also, consumers are wary of wasting time on dead-end experiences. Therefore, rather than sifting through even more listings only to find outdated or fake coupons, they're getting quicker at abandoning the effort.
A case in point is the low coupon redemption ratio currently plaguing the market. For example, 307 billion coupons were distributed in the US during 2016, although only 2.2 billion –that is less than 1%- were redeemed.
Businesses are therefore clearly losing valuable opportunities to engage with and lock in customers if the latter is continuously subjected to the frustration of coupon systems that are not working.
And, although millions have already been poured into startups hoping to resolve the problem with the digital coupon industry, the problem still persists; mostly due to technological limits weakening control over the journey of the coupon.
A major tech issue is the vast quantity of disparate, centralized databases involved simultaneously with the issuing of hundreds of billions of coupons, the establishing of coupon ownership and tracking the redemption or expiry thereof. To keep the various databases in sync on such a grand scale is a big ask.
Coupon fraud through tampering and falsification is also rife and costing retailers millions. Typical cases are where security loopholes allow coupons to be copied and used over & over again; or, where coupon entitlements are maliciously altered to redeem a product at the wrong price or to even substitute it with another product.
Rouge – the Blockchain Coupon Platform
Please enjoy the short introductory video to The Rouge Project below.
Blockchain technology has many outstanding features such as increased speed and efficiency, redefined business models, greater transparency, near immutability and improved trust across transaction value chains. Also, due to their decentralized nature, blockchain networks have no single points of failure and are therefore deemed to be more resilient than their traditional, centralized counterparts.
But, one of the most popular, key features of blockchain is that it obviates the need for middlemen or intermediaries. And, The Rouge Project does exactly that. Its open-source ecosystem of decentralized applications (Dapps) built on the Ethereum blockchain-based distributed computing platform allows for any business or individual to transact directly with the platform.
Instead of the traditional middlemen, "smart contracts" are used to regulate the transactional relationships between the 3 categories of parties –i.e. brands, users & publishers- within the Rouge ecosystem.
Smart contracts are pre-programmed computer coded "parcels" -resident on the Rouge network- which execute automatically when specified conditions are met.
Because –once they are locked in- smart contracts cannot be altered, it makes them ideal for use even by complete strangers to exchange value within the ecosystem.
Because trust between human beings is not a prerequisite for successful blockchain transactions to occur, it's commonly referred to as a "trustless" system. No middlemen are needed to facilitate or referee fair exchanges between parties as compliance to agreements is ensured by immutable, cryptographic computer protocols.
The Rouge platform also ensures that each coupon is unique i.e. they are in essence exclusive cryptographic keys associated with an issuer and a user. The use-by-date is coded into the coupon, so expired coupons will no longer exist online, which says goodbye to the problem of "this coupon is no longer valid."
And, because of their uniqueness, coupons generated within the Rouge blockchain ecosystem cannot be replicated, therefore it's not possible to use them more than once. Fraud and the falsification of coupons are further prevented because each coupon is cryptographically signed by its issuer.
And, because the Rouge blockchain coupon platform consists of a singular, global, decentralized network –in contrast with the many, disparate, centralized networks traditionally used- it makes coupons trackable and easier & cheaper to manage, also providing more accurate information on a coupon's status at any given time.
Rouge creates a secondary market for coupon resales
Rouge is bound to attract consumers in droves, especially because they can exchange or "sell" the coupons that they do not wish to use personally.
Through what Rouge dubbed their "E-Commerce 3.0" solution, the platform creates a competitive advantage over other coupon systems because every coupon that exists within the Rouge ecosystem has value –even if the owner doesn't want it- because a secondary resale market has been created for unwanted coupons.
Users simply exchange such coupons with other users on the Rouge platform where payment is made by means of Rouge's own RGE crypto token.
Coupon advertising through the Rouge platform
The way that coupon advertising traditionally works is that the issuers of coupons –called the brands- have them displayed or published as marketing "bait" across multiple and even countless commercial websites of independent merchants –called publishers- who normally sell the items or services specified in the coupons.
Consumers who visit the websites are encouraged to continue buying the products by means of the discount coupons, while new prospects are enticed to try them out for the first time.
The brands have to pay the publishers –in some form or the other- for advertising on their websites. But, the effective administering and tracking of such arrangements are notoriously difficult and fraught with the opportunity for error.
But, when such advertisements are run on the Rouge platform, coupons can be advertised automatically and securely with smart contracts.
Brands have full visibility of each coupon they issue; they know when and where each one is redeemed, and can then attribute a monetary value to the publisher whose site the coupons were listed on.
This also works in the publisher's favor, as they have more opportunity to leverage their niche readership and command a higher premium for more targeted customer reach. Also, as there's no sales commission being taken by middlemen, higher ad revenues accrue directly to the publishers.
And, by using smart-contracts and platform RGE tokens, the administering of transactional relationships between brands and publishers become automated. For instance, the smart contracts can be coded to immediately pay the publisher when certain conditions are met, such as when the coupon is acquired or redeemed by the user.
The RGE token & presale
The Rouge Token (RGE) is the official cryptocurrency token used for the exchanges of value between brands, publishers and coupon users who interact with each other in the Rouge ecosystem.
RGE is an open-source ERC20 compliant token with a fixed supply.
The token will be made available for the first time to interested parties during the Token Pre-Sale which is planned to occur during the first quarter of 2018.
As a deterrent against coupon spam, fraud and other malevolent use of the network, Rouge management reserves the right to regulate the supply of tokens and may implement measures at its discretion for that purpose e.g. to burn one RGE token for each coupon not redeemed.
Management team & roadmap
The Rouge management team comprises of six skilled & experienced members and is under the capable leadership of founder Naira d'Arcollières. More information is displayed on The Team page of the Rouge website.
The Rouge development roadmap consists of four phases; it commenced during 2017 and continues until the end of 2018. Full detail can be viewed in chapter 5 of the Rouge whitepaper.
Conclusion
Rouge leverages blockchain technology and cryptographic protocols effectively as a much needed and overdue solution to the use case of discount coupons.
By joining the Rouge ecosystem, brands can issue less expensive, easily-trackable and fraud-resistant coupons e.g. no double-redemption.
Users can acquire verifiable coupons with certified terms meaning no repudiation; plus, they are able to transfer or resell them on secondary markets.
And, publishers are able to monetize campaigns and coupon advertisements with no middlemen, receiving higher ad revenues from coupon drives.
The Rouge Project blockchain coupon platform sure creates a win-win situation for all concerned.
Disclaimer: This article should not be taken as, and is not intended to provide, investment advice. Please conduct your own thorough research before investing in any cryptocurrency.
Property Loans for Foreigners in Singapore That You Must Know About
Intending to invest in a residential or commercial property in Singapore?  
When it comes to foreigners applying for a loan in Singapore, things can be pretty hard regardless of the reason whether you need the property for personal or business purposes.  
In Singapore, buying a property is challenging, whether you are a foreigner or a native, and sometimes applying for a loan is the only way for you to afford it.  
HOW MUCH CAN YOU BORROW FOR A PROPERTY LOAN IN SINGAPORE? 
As for the Foreigner Loans, in Singapore, there is an exact amount of money you can borrow to finance the purchase of a property.  
In this sense, Singapore has the Loan to Value Ratio (LTV).  
The LTV ratio is what determines the exact amount of money you can borrow for a property loan, which changes depending on where you try to obtain the loan:  
If you are applying for a bank loan, you can borrow a maximum of 75% of the value of the property you want to purchase. That means if you are looking for a property that costs $500.000, the maximum amount of money a bank lender can give you like a loan in Singapore is going to be $375.000. 

When you are applying for a loan with a Housing…
CoinField Launches Sologenic Initial Exchange Offering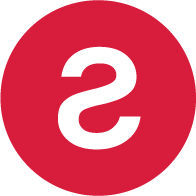 CoinField has started its Sologenic IEO, which is the first project to utilize the XRP Ledger for tokenizing stocks and ETFs. The sale will last for one week and will officially end on February 25, 2020, before SOLO trading begins on the platform.  Sologenic's native token SOLO is being offered at 0.25 USDT during the IEO.   
Earlier this month, Sologenic released the very first decentralized wallet app for SOLO, XRP, and tokenized assets to support the Sologenic ecosystem. The app is available for mobile and desktop via the Apple Store and Google Play.  The desktop version is available for Windows and Mac.
"By connecting the traditional financial markets with crypto, Sologenic will bring a significant volume to the crypto markets. The role of the Sologenic ecosystem is to facilitate the trading of a wide range of asset classes such as stocks, ETFs, and precious metals using blockchain technology. Sologenic is an ecosystem where users can tokenize, trade, and spend these digital assets using SOLO cards in real-time. The ultimate goal is to make Sologenic as decentralized as possible, where CoinField's role will be only limited to KYC and fiat ON & OFF ramping," said CoinField's CEO…
Many of the Top Sports Betting Websites for 2020 Can Be Found On Boomtown's Best Betting Page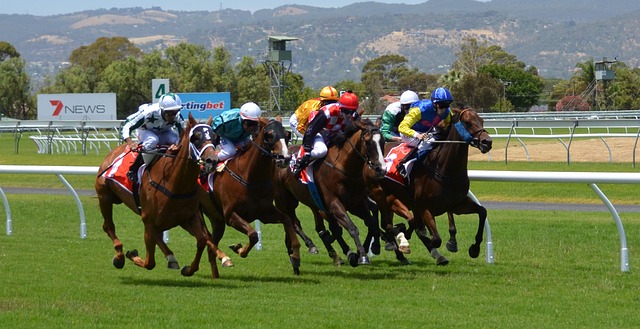 Sports betting is one of the widely known types of online gambling. With a large number of sports fans around the world, this type of gambling is one of the most sought after. The problem usually comes from when gamblers try to find the best sites out of the many available ones. Many new sports betting sites come up daily, thus making the selection process even harder. One of the best places to find top betting websites for sports is Boomtown Bingo. This platform doesn't just give users the best online casino games websites, but they also cover sports betting. As such, boomtown bingo remains a one-stop-shop for everyone who needs the best and the latest online gambling and gaming sites for all types of devices.
Performance
The performance of any website is critical. Users need to find their way around the site easily, and that can be made possible with the site structure and arrangement. Loading time is also essential. A website that always hangs thus pushing the user to refresh every time is no good. These are some of the factors that Boomtown Bingo looks into when selecting the best sites for its users. You can be sure that the new sports betting websites listed on Boomtown's platform have faster loading time, can be used easily by everyone, including those who are trying this betting for the first time.…