KickCoin Gets Listed On A High-Volume Exchange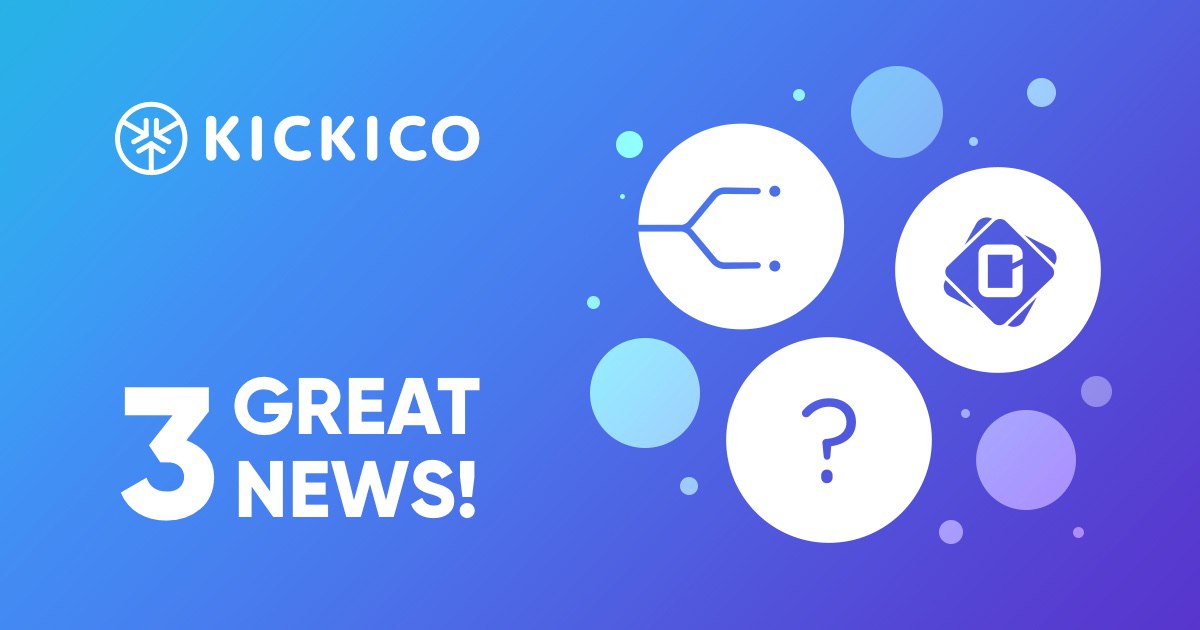 KICKICO's CEO and founder, Anti A. Danilevski is excited to share three pieces of compelling news! The announcements have been shared by the KICKICO team, but Danilevski will take this opportunity to personally address the KICKICO community.
The KICKICO project has made tremendous headway over the past few weeks, and nothing is more exciting than KickCoin's listing on Chinese exchange CoinBene. KickCoin can now be traded against the two most liquid cryptocurrencies, Bitcoin and Ether.
The news is especially exciting because CoinBene was recently able to surpass Binance and become the number one exchange on CoinMarketCap with more than $2.1 billion in 24-hour trading volume. The sudden spike in popularity followed CoinBene's introduction of a new transaction fee mining model on June 23. All trading fees are now compensated in CoinBene tokens, which adds a unique financial incentive to traders using the platform. In fact, this is a never-before-seen emission model which was coined "Proof-of-Trading."
Moreover, the KICKICO team together with CoinBene Leads are planning a giveaway for traders with a prize fund of one million KickCoins (approximately $100,000-$200,000 at current rates). The rules are simple: the top 50 traders with the highest commissions from trading KickCoin will each receive a share of the prize fund. The distribution structure will be as follows:
1st place will receive 120,000 KickCoins;

2nd: 100,000;

3rd: 90,000;

4th: 80,000;

5th: 70,000;

6th:50,000;

7th-10th: 30,000;

11th-20th: 20,000;

21st-30th: 10,000;

31st-40th: 5,000;

41st-50th: 2,500
The competition will last for one week, from August 8th through August 15th.
An Incoming KICKICO Fork?
Yes, that's right. The KICKICO platform is about to have a real fork! Our community has been patiently waiting to hear about the next version of KICKICO and the team has been working diligently on KICK 2.0 and 3.0–but now we have something even better to share!
The KICKICO team planned to launch the new update this fall. They extended themselves to create a tremendous new product and ultimately, it became irrational and unreasonable to implement the new update within the framework of the KICKICO platform. Instead, versions 2.0 and 3.0 went their separate ways from the platform and have since become an independent project, now called UCommunity.
UCommunity will likely be released this month as an MVP, though we are unsure of the exact rollout schedule. The ex-co-owners of KICKICO are now focusing full-time on the evolution of UCommunity, so KICKICO is now fully owned by me—the chief ideologist, core author and founder who originally conceived and embodied the idea.
This is a wonderful development for our company. We will effectively fork KICKICO into two separate projects. The official separation will be announced later after all legal matters are finalized. The process should be completed no later than September 1st.
During this transformative stage, the KICKICO team has been strengthened and greatly enhanced. The technical skills of our team have multiplied from the level we were at before. For now (and for the future), the team will stay focused solely on the realization of the white paper for KICKICO version 4.0 along with the promises I have made to the KICK community in the past.
I plan to introduce the fully-updated version of the white paper within the next couple of weeks. I would like to make it clear that the white paper for version 4.0 is simply an updated and improved edition of the original. We have taken into account modifications regarding the cryptocurrency and blockchain market of 2017 using the expertise that we have gained since the birth of our project. The goal of version 4.0 is not only to create a next-generation platform but to fundamentally and universally transform the process of conducting an ICO. We now know exactly how to achieve this goal and we are well on our way to accomplishing it.
As I am not involved in UCommunity's project, I cannot confirm what ratio will be used for distribution. For more concrete information about the airdrops, please reach out to the UCommunity team.
The monumental fork will bring an enormous number of benefits to everyone involved. There will be a new product, new tokens (which will double the capital of KICK holders), and the brand new strategy for the future development of KICKICO.
So when will the community see version 4.0? Beta testing is scheduled to close by the end of this year, and the official beta launch is planned for the spring of 2019.
In the meantime, the current KICKICO platform will continue operations as usual. We will continue to make all necessary efforts to improve the quality of the current model and eliminate bugs, and after we finish beta testing version 4.0, everything will be migrated over to the new platform, which we believe will fundamentally change the whole ICO industry, venture entrepreneurship, and crowdfunding worldwide
A Mysterious New Project
In the very near future, I will announce another exciting project in which I have been involved as an investor and advisor. This project is something magnificent, with a long track record and an already working product.
The project, which is under development by a completely separate team, will solve the issue of the absence of qualitative cryptocurrency crowdfunding around the world. And yes, KickCoins will be used as a payment option on the platform. As with the current KICKICO platform, payments made using KICK will be generously rewarded with bonuses and incentives. The over-the-counter liquidity of KICK may double, or even multiply, thereby bringing the KICK economy one step closer to its complete realization.
* * *
In the coming weeks, the community can expect a new white paper for KICK 4.0, a new precise roadmap, an announcement regarding the Mystery Project sometime in September, and, of course, the start of pre-ICO and ICO features on the KICKICO platform! I am honored and humbled to have you all on this journey with us and I am excited to continue sharing the success of KICKICO as we grow!
Peace!
Anti Danilevski
KICKICO Founder & CEO
KICKICO Description:
KICKICO is an online blockchain technology-based platform for fundraising using cryptocurrencies. It collected more than 84,000 ETH during its ICO, thus earning the "ICO of the Year" title from BTC CIS Awards in 2017. Today, the KICKICO community totals over 55,000 people, and KickCoin is traded on 10 major crypto exchanges. The platform has helped launch more than 20 projects resulting in successful ICOs with 250,000 ETH raised to date, including Micromoney, Hacken, Universa, Playkey, INS, and others. The platform hosts its own annual blockchain event, Cryptospace Moscow, gathering more than 3,000 people and over 50 international industry experts.
How Cryptocurrencies Will Change Online Gambling in the Future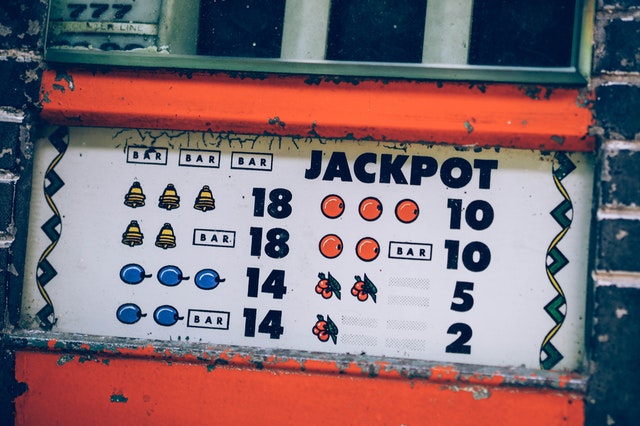 Anyone who has followed online gambling since the beginning can tell you that things don't stay the same for long. One of the reasons for this is that technology improves at such a ridiculously fast pace, and innovators in this industry are able to match up with those technological changes pretty quickly.
An innovation in technology that the Internet gambling industry has really learned from is cryptocurrency, with bitcoin in particular leading the way. We've seen it emerge as an alternative banking method, but it's going to change the industry as a whole in ways that people can't quite understand yet.
A Post-Legality Era
Something that has eluded online gambling since its inception is the idea of a global governing body. As it stands right now, each individual country (and smaller units of jurisdiction) have their own governing bodies that oversee in the industry. A lot of these laws are tied to banking laws, and that's where the legality of playing in bitcoin casinos becomes such an interesting topic.
In the present, we're seeing country-based regulatory bodies from places like Malta, Gibraltar and the United Kingdom start to work together and recognize each other's licenses more and more. That's taking serious steps towards having a global governing entity, and once that happens, the role of bitcoin is going to be even larger than it is now because it'll…
VOLUM (VLM) Announces Commencement of Token Generation Event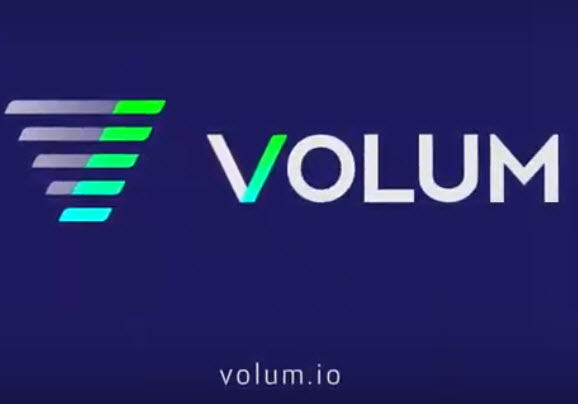 ESTONIA, May 4, 2019 – VOLUM (the "Company"), a multi-dimensional blockchain technology holding company, is thrilled to announce the commencement of the Volum (VLM) Token Generation Event ("TGE") beginning on Saturday, May 4. The VLM utility token is the native cryptocurrency powering the VOLUM supply chain and logistics management platform.
Driven by algorithmically intelligent software tailored to logistics and supply chain management, along with Internet-of-Things ("IoT") integrated functionality, and a backbone of hybrid public and consortium blockchain architecture, the platform is organized around the Volum (VLM) token. The VOLUM TGE will be managed by deploying ERC20 tokens on Ethereum Mainnet to maximize future access to cryptocurrency exchanges.
The VOLUM platform operates as a comprehensive control center for supply chain and logistics management operations. Companies who use this platform will be able to carry out a wide range of blockchain transactions including: Payments, Rewards, Purchase Orders, Legal Contracts, Regulatory Compliance, Taxation, Shipment Management, Letters of Origin, Customs Documents, Inputs/Outputs and Inventory Ordering, Delivery/Parcel Tracking, IoT Monitoring and Reporting, Big Data Analytics, and Inputs and End-Product Tracking/Traceability.
"The total addressable market for a blockchain-based supply chain solution is nearly $54 trillion globally, with the majority of the world's workers playing some part of this equation" noted Arnaldo A. Detrés, CEO of Bengala Technologies, LLC, the principle blockchain developer working to build the VOLUM platform. "However, blockchain solutions have been unable to…
How to Secure Yourself in Relation to Bitcoin: Top VPN Services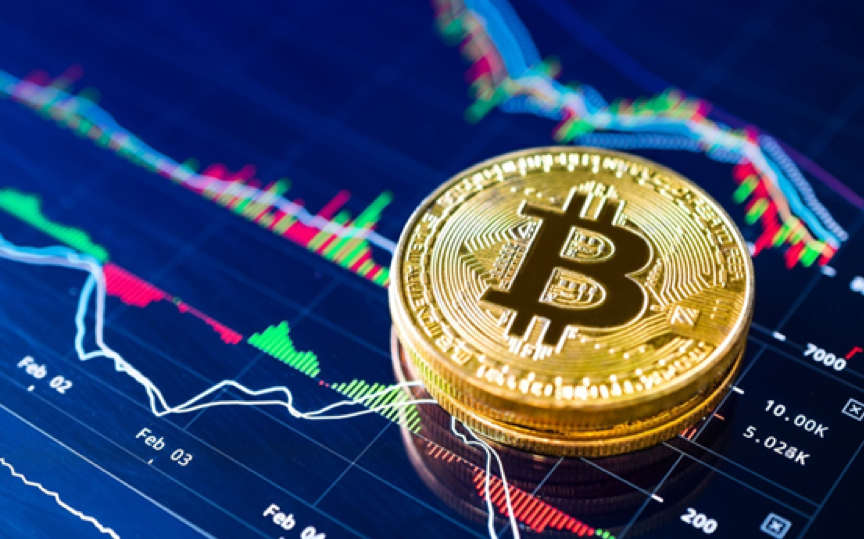 Nowadays, more frequently people opt to use cryptocurrency such as Bitcoin while dealing with financial transactions for its convenience, so its increasing prevalence isn't round-of-the-mill phenomenon but still, its users need to create fully protected cooltechzone to secure their data.
Recently, a great abundance of VPNs have started to accept it as a way of payment and it definitely makes sense: one buys VPN to retain anonymity on the Web, so why not to use the privacy-focused payment method? Paying for a VPN service with Bitcoins or any other cryptocurrency secures personal data from curious eyes leaving no traces.
What is a VPN?
Virtual Private Network (VPN) is generally presented by the group of linked to each other computers via the Internet. VPN boosts protection and provides a high level of anonymity to all types of Internet connections.
Security
While the connection to the ordinary Wi-Fi networks, a user usually gets access to the Internet directly, thus he becomes vulnerable to the hackers and the malware attempting to steal his personal data. On the other hand, applying VPN one transmits and gets data in encrypted form which makes it protected.
Anonymity
Generally, isn't hard to trace an Ip-address of any user and to identify his location with sufficient accuracy. With the help of VPN, the attacker will only get the address of the removed computer. Undoubtedly, the safeguard…