Wall Street keeps attacking Bitcoin. Why should we take them seriously?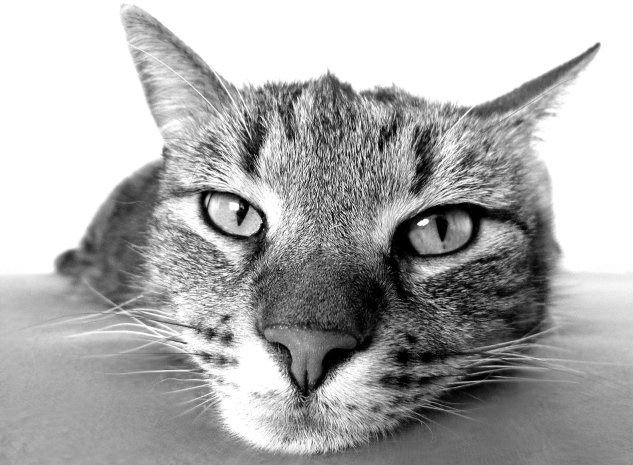 We don't know how Satoshi Nakamoto looks, how he sounds, how old he is, how tall he is, or how much he weighs. 
We know only two things about him: one is what he did (inventing the blockchain technology and Bitcoin) and the second one, why he did it: to rid the world of all fiat currencies and the global financial system.
Bitcoin and the blockchain were born to oppose and defeat the world's financial institutions and, as such, the cryptosphere and Wall Street can only be antagonists. And it shows.
JPMorgan's CEO, Mr. Jamie Dimon recently declared that Bitcoin is a scam and he has no interest in it (once again). Roughly in the same period, Goldman Sachs published a report in which it predicted further problems for Bitcoin concerning price because the cryptocurrency doesn't fulfill any of the three roles typical of real currencies.
Should we, the people in the cryptosphere (or any other human being, for that matter) listen to them? I don't think so. Those statements from the Wall Street sacred cows are hypocritical at best and incompetent at worse.
Let's not forget that the last economic global crisis started because of a combination of greed, deceitfulness, and incompetence out of Wall Street. That's to name the most dramatic and recent instance in which the genius of Wall Street has found ways to ruin life for people all over the world, but we could talk, for example about Enron.
It was one of the biggest scams in the history of humanity, and when the problems started, it was Goldman Sachs who reported that, despite a little trouble at Enron, it remained a reliable company that would recover, so it encouraged its clients to buy Enron shares in bulk. 
That advice is like telling people they should invest in Trump's casinos or why buying land near Chernobyl is such a great idea. Why should we believe that the geniuses that couldn't see Enron as the scam it was or didn't prevent the 2007-2008 financial crisis can identify fraud when they see it? Is it because they seem to be able to detect frauds only when cryptocurrencies are involved?
The list of Wall Street blunders goes on and on, and it's very well documented in books, movies, and documentaries, but those two examples should be enough for everybody to understand that incompetence has reigned supreme in Wall Street for decades, and the only reason they are still standing is because central powers and governments protect them fanatically.
And just before moving to the next point, it bears clarifying the stupidity shown by Goldman Sachs when they report, in writing, that Bitcoin can't possibly be money. 
Here's the thing: the SEC already declared officially that it considers Bitcoin to be actual money, and not a security while one of the biggest Swiss banks recently published a study recognizing Bitcoin as a prospective currency that could replace the USD under the correct circumstances.
But there's also the issue of hypocrisy. Both declarations are disparaging to the cryptosphere in general, and to Bitcoin in particular at a time in which both JPMorgan and Goldman Sachs are getting ready to bring cryptocurrencies into their custodial services. 
If Bitcoin is such a terrible scam and such a useless asset (and that's not to say that Wall Street is above scamming and uselessness) then why are their banks getting ready to get a piece of the Bitcoin (BTC) action? 
And in the custodial services, no less, in which reliability is paramount! These statements coming from JPMorgan and Goldman Sachs are so blatant that they can only be either dishonest or brain-dead and only serve to remind us all why we can't trust Wall Street and why Satoshi worked so hard to find a way to eliminate them. Let's hope he (his creation Bitcoin) succeeds.
For the latest cryptocurrency news, join our Telegram!
Disclaimer: This article should not be taken as, and is not intended to provide, investment advice. Global Coin Report and/or its affiliates, employees, writers, and subcontractors are cryptocurrency investors and from time to time may or may not have holdings in some of the coins or tokens they cover. Please conduct your own thorough research before investing in any cryptocurrency and read our full disclaimer.
Image courtesy of Maxpixel.net
Analyzing The Best-Performing Cryptos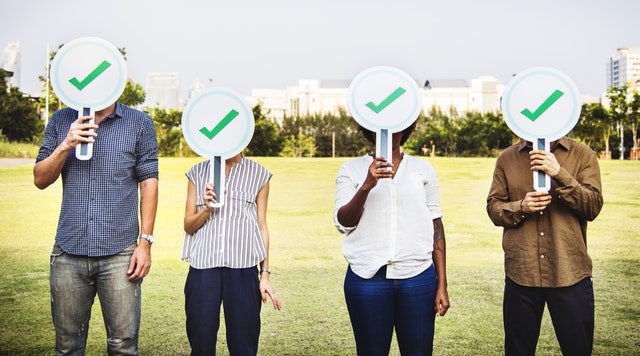 Over the nebulous first half of this year, some tiny cryptos were able to grow by more than 1000% and reach the desired top 100, while others that were already in the top 50 bastions simply zeroed. What factors led them to perform like this? Luck, external factors or well-made decisions?
First of all, it is important to clarify that it would be unwise to analyze them disregarding the market context (crypto and non-crypto) of the period, so we're using a holistic approach.
In our timeframe, considering the traditional market cycle of emotions, in contrast to the standard chart below, the euphoria quadrant had a much larger peak and a much shorter duration, starting in the middle of 2017 and ending at the beginning of 2018, while we were stuck in the period of "excitement" since, maybe, 2015. The emotions in red passed in a rush and at the end of July, we were already in deep "despondency".

Source: https://russellinvestments.com/ca/insights/the-market-cycle-of-emotions
Besides to the fact that the market completed half of the cycle in less than half a year, some very relevant things, besides the usual phenomena expected of an investment market, happened during this period. In addition to the hype the period enjoyed and the fact that bad, inexperienced investors were frantically joining the crypto market, we…
Is Tether (USDT) really a stable coin?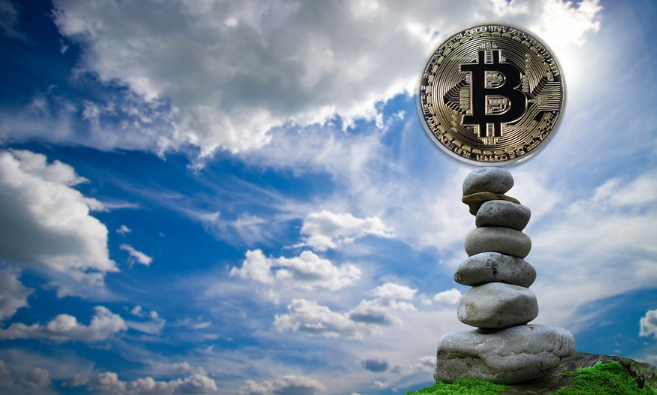 Tether is one of the top digital assets in the crypto-sphere. The coin was launched in November 2014 after it changed its name from Realcoin so that the crypto community doesn't associate it to the altcoins. It is important to know that Tether is a currency that helps to convert fiat currencies into digital currencies.
Moving forward, there have been lots of FUDs around Tether these days as regards to whether it is going to be a truly stable coin as the market has seen dips lately. Also, the FUDs around Tether have raised questions on whether there are any backings to the digital asset.
It is crucial to know that other factors have been attributed, and one of them was a report from last month that stated that Tether and Bitfinex, had gone their separate ways with Noble Bank. The separation made Bitfinex suspend fiat wire deposits – without no reason or whatsoever.
Tether, in regards to market worth, comprises about 92 percent of the market capitalization of stable coins. Also, this stable coin offers two purposes: to stabilize the volatility of Bitcoin, and also to preserve the amount of money purchasing power investors have at hand when the value of larger cryptocurrencies such as BTC drops.
The coin is a good alternative for traders when trying to cash-in on fiat currencies, as we do know that trying to move money from different exchanges to fiat…
TRON Partnership Involves Cloud Computing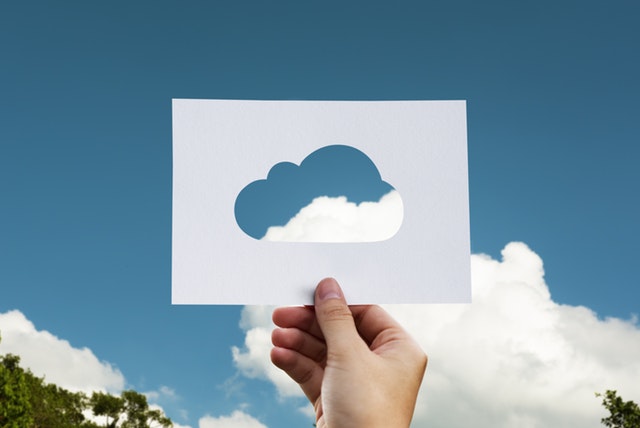 It has been almost an entire week since Justin Sun, the founder of TRON (TRX), announced a new big partnership for this cryptocurrency. His Twitter announcement did not provide a lot of information, except for the fact that the TRON partnership is with an industry giant worth tens of billions of dollars.
Finally, First time to partner with tens of billions USD valuation industry giant. Guess the name 😊#TRON #TRX $TRX

— Justin Sun (@justinsuntron) October 12, 2018
Even so, the entire crypto community started speculating about the new partner's identity. Soon after the announcement, a new rumor emerged, claiming that the identity of an unnamed corporation was uncovered. According to the rumor, TRON's new partner is none other than Baidu, one of the largest tech giants of China, which also represents this country's largest internet search provider.
Baidu is often viewed as China's version of Google, and if the rumors of a partnership with this company turn out to be true, this will be a big game-changer for TRON.
However, in days following the announcement, new reports started coming in with claims that the partnership will not revolve around blockchain technology. Instead, ODaily reported that the alleged partnership between TRON and Baidu will be focused on cloud computing. The report claims that TRON will be purchasing computing resources from Baidu.
Baidu to…