Lisk (LSK): The Future of Blockchain Technology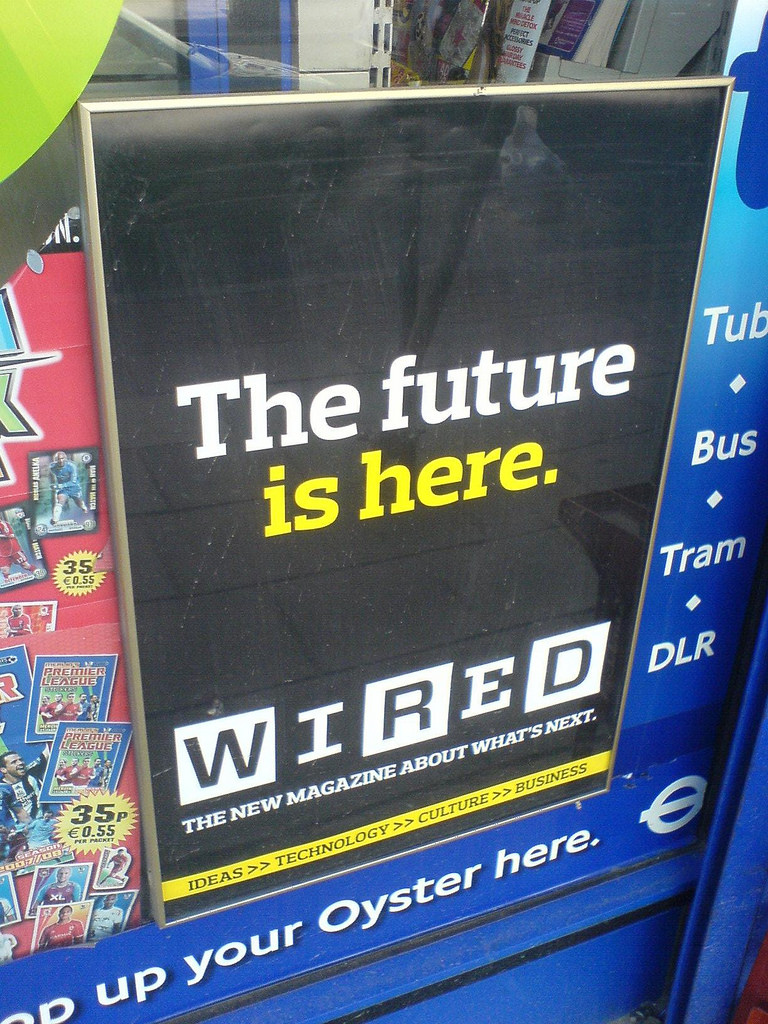 Anyone who has been on the lookout for the promising coins, have surely noticed Lisk in the pool of progressive currencies with bold ideas. With the launching of new Decentralized Apps, Lisk is climbing up, both in price and in the market demand. Let's see how Lisk has been doing these days as well as check out what sort of Dapps this coin is working on.
A Reminder about Lisk                       
Lisk's main task is to become the largest platform for making decentralized apps, otherwise known as Dapps in the world of cryptocurrencies and digital values. Lisk makes it pretty easy for the apps to get crafted out within its decentralized ecosystem as it provides app developers with everything they need within the platform. Thanks to its features and technological capabilities, Dapps are easy to be made and deployed into the system, where Dapps developers are allowed to use JavaScript for making their decentralized apps.
Lisk thus represents an open-source platform that is set to deliver easy to use JavaScript tools that are free for anyone, that way enabling all developers to earn through creating decentralized apps and uploading them into Lisk decentralized ecosystem. Lisk uses side chains, which are considered to be small portions of private blockchains. Side chains serve the purpose of hosting decentralized apps while offering full scalability. By joining your sidechain info that describes your application, you are allowing your side chain to join the application platform where your Dapp will be available for download and usage.
The application is shown with its interface and available for all interested users, while all developers can earn through this ecosystem and share their app with the Lisk community.
The main chain represents the home of LSK as a currency and it provides a hosting service for Lisk. This hub will soon be available as a platform where developers will soon be able to launch their ICO among all other neat things.
The team behind Lisk strongly believes that the future of business, the internet, the currencies and the way technology works all lie within the blockchain technology. With this idea, they are creating a new decentralized ecosystem with the main goal of creating a globally influential decentralized platform.
That is how Lisk team is not stopping at what they have made, but are working on further development of this currency and its decentralized ecosystem.
Lisk and LSK Game-changing Dapps
Given the fact that Lisk is strongly focused on developing Dapps and allowing developers to use JavaScript for easy creation of decentralized apps, they are aiming at creating top-notch applications. That is how more than a couple of Lisk's Dapps are representing real game-changing projects we should definitely get interested in.
LSK and Sapiens Project
The idea behind this project is so simple and yet this decentralized app turns out to be a real game-changer. You know that time when someone asks you to share your certificate, diploma, your transcripts or a confirmation that you have attended this or that class? There is a case that we are asked to show our degree and prove our professional training by showing a copy of our diploma or a similar verification method, but this sounds a lot easier and simpler than it actually is.
Sometimes you need to send, receive and reply to a tone of emails before you can get to your certificates and diplomas and before you can send them to a review to the other party. That is how Lisk is hosting a pretty neat project, called Sapiens Project. With this application, you no longer need to worry about having your certificates and diplomas lost or damaged, or hard to get to because this application is made to allow all users to have their certificates and diplomas highly accessible. This application is fully decentralized and based on blockchain technology, making it fast and cost-effective as well as easy to use.
LSK and Rencoin.io
Rencoin.io exists as a side chain to Lisk ecosystem and it offers a decentralized application that was created to encourage children to read and learn. The motivation all users are getting by reading and learning are being handed out in form of REN currency. The children are rewarded with REN currency that is being stored in their wallet in form of a savings account. The savings can be administrated either by the parents or by children and can also be used for exchange or purchasing where REN currency is accepted. We bet more children will like learning this way!
LSK and Mandana.io
This is another side chain platform existing within Lisk and it allows users to control the way their data is being shared. What we rarely think about is the fact that we are constantly sharing our data and personal information: we are sharing data every day through online interactions and even when we are buying something at the market. With this decentralized application, you can choose whether your data remains completely anonymous or whether you are sharing your data with a third party representative.
LSK and Brikbit.io
Real estate agents can be pretty expensive so when you are buying a real estate or investing in real estate, a great portion of the money goes to the third party representatives. On this side chain, you can easily invest in property shares and purchase real estate without the presence of the middleman, that way saving money and sealing more cost-effective deals.
LSK and Moosecoin.io
Getting into the music business can be pretty tough, especially with great record labels watching over you. With this side chain, LSK allows you to make your own business plans and raise funds for your music business without the third parties involved. This Dapp will allow you to get to the people who care about your music and who will help you out with getting your art out there.
How is Lisk doing at the current moment?
In the end, we are all also interested in the price of our favorite coins and tokens, so here is how LSK has been doing for the past couple of weeks.
On February 17th, LSK showed an immense progress when this currency jumped for 11.09% against the dollar, that way trading in green at the price of over 35$ per one unit. Needless to say that this was a major success for LSK as at this time this currency was the closest it has ever been to its all-time high price. LSK's all-time high was marked at 37.80$. While this currency was ranked as 14th best coin according to global coin ranking list, it is now listed as the top 19th currency.
In case Lisk would have continued to progress up at the same pace, the coin could have easily go pass its all-time high, but the currency fell down with its price soon after the last week's peak.
LSK is now available at the price of 19.14$ per one unit as it had the latest drop of -6.19% against the dollar, which made this currency start trading in the red.
Lisk was holding on well, spinning around the price of a bit over 20$ per one unit, but it eventually dropped to the current price. The latest drop might possibly be the result of a massive selloff as many people wanted to cash in on the latest gains this currency has gone through.
For now, LSK is trading in red, but it will surely go up in no time as Lisk is doing an amazing job with deploying interesting and cost-effective, easy accessible Dapps.
As of the most recent changes, LSK has launched a new interface that is set to be all about accessibility. The developers claim that they find very important to have all users who are not clear with what blockchain technology is, educated and well informed on all important aspects of this technology. That is how their new interface and improved features go in favor of both, people who are still entering the world of digital value and people who are easily finding their way around decentralized technology.
We will be updating our subscribers as soon as we know more. For the latest on LSK, sign up below!
Disclaimer: This article should not be taken as, and is not intended to provide, investment advice. Global Coin Report and/or its affiliates, employees, writers, and subcontractors are cryptocurrency investors and from time to time may or may not have holdings in some of the coins or tokens they cover. Please conduct your own thorough research before investing in any cryptocurrency.
Image courtesy of Lee Maguire via Flickr
Blockchain-Focused ETF Arrives on London Stock Exchange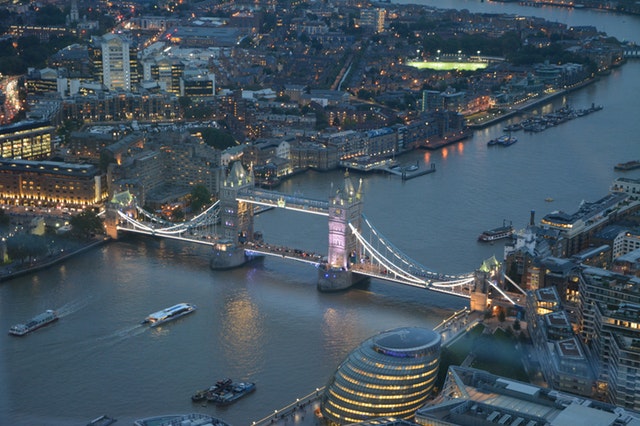 The crypto community is still waiting for the US SEC to approve Bitcoin ETFs, with speculation which application might get approval being one of the hottest topics in 2018. However, come 2019, the US government shutdown dragged on, and the Bitcoin ETF request which had the most potential to see a grant got withdrawn by the very companies that submitted the application.
While the question of BTC ETF remains hanging in the air, blockchain-focused ETFs seem to be a different matter entirely. In a recent announcement by an independent investment managed firm called Invesco, the company has stated that it was about to launch the largest blockchain-focused ETF in the world. They managed to go through with this plan, and the ETFs have reached the London Stock Exchange today, March 11th.
The exchange-traded fund includes a portfolio containing as many as 48 different firms which are bringing exposure to the emerging technology. Among them, there is Taiwan Semiconductor Manufacturing, which is a well-known creator of chips used for crypto mining, as well as the CME Group, which is the first regulated exchange in the US which launched Bitcoin futures. There are many other well-known companies as well, such as Intel, Microsoft, and others.
Chris Mellor, the Invesco's head of ETF equity product management in Europe, said that blockchain has a huge potential to increase earnings, even though…
Could Jeff Bezos Turn to Bitcoin to Hide Fortune from Wife?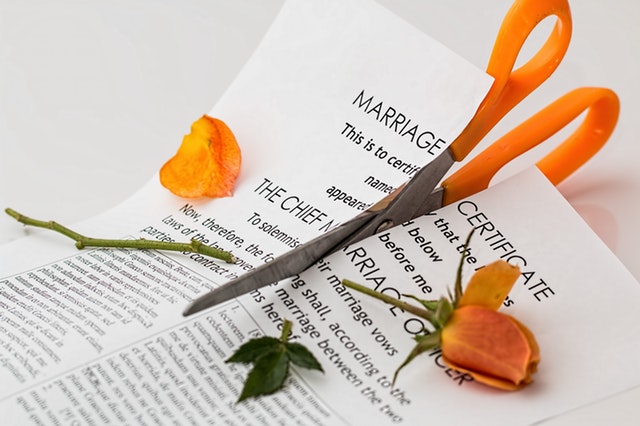 Amazon's Jeff Bezos has made numerous headlines recently due to his overly-publicized divorce, which shows all signs of being one of the most expensive ones — if not THE most expensive one — in modern history. According to estimates, it might cost him as much as $70 billion, which will make his soon-to-be-ex-wife the richest woman in human history.
However, as the process continues to unfold, many have started wondering if things may have ended up differently for Bezos if he turned to Bitcoin for help.
Bitcoin as a divorce tool?
In the last several years — since Bitcoin and other cryptos hit fame — many have started turning to BTC during their divorce proceedings. In fact, it can even be said that using the largest cryptocurrency in this way has become a new trend. The trend has been gaining so much strength that numerous law companies started including advice on what to do in regards to Bitcoin as part of their websites.
However, while the trend has been picking up in recent years, it is nowhere near as easy as it might seem. For example, if there is even a suspicion of a spouse having undisclosed holdings appears during the divorce process, it might be enough to impact the final decision of the judge. In other words, even if there is a complete lack of evidence, but…
Three Biggest Things To Know Come Cryptocurrency Tax Season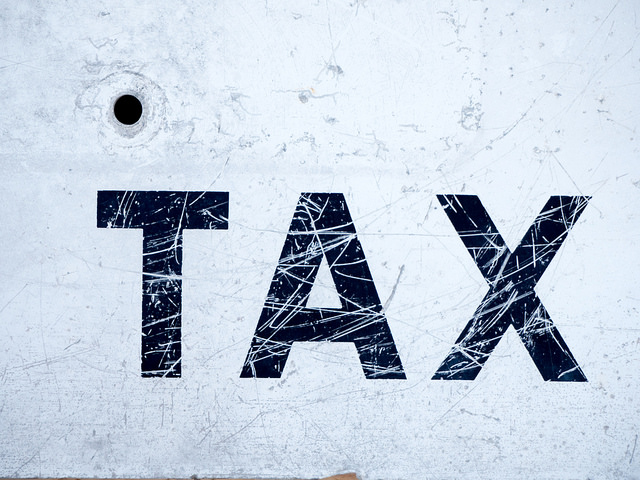 In recent years, digital cash systems known as cryptocurrencies such as Bitcoin and Litecoin have exploded into the public eye. A blend of cash and stocks, their use and value has grown exponentially. In 2017, the IRS decided to focus great effort on taxing them. In theory, this should be as simple as calculating taxes on any other type of property, bond, or other assets. Cryptocurrency, however, presents a unique challenge. The full extent of one person's crypto activity can stretch across dozens of platforms and take a variety of different forms. This makes it difficult to gather all of this information cohesively, much less begin the seemingly- complicated process of reporting it.
These three tips should help anyone looking to legally report their crypto activity to figure out where to start.
Documentation is key!
There are dozens of different "exchanges" individuals can use to change their cash into crypto. When the flat currency is changed into cryptocurrency at the exchange, you establish your cost basis. This makes this data crucial when you begin the process of reporting.  Those who have used a variety of different exchanges should keep detailed records of everywhere that they made trades. Once tax season arrives, most exchanges will allow users to view their entire trading history with that exchange. This information will be necessary later to complete taxes.
Calculate your total gains
…