Over 40,000 Content Creators Turn to ZEN and Blockchain to Take Back Control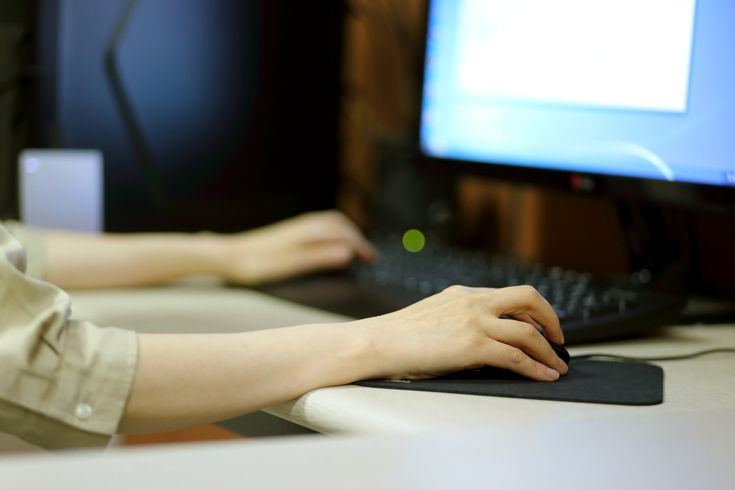 ZEN is disrupting viral video on the blockchain, tapping into passionate fandoms while empowering and protecting teen content creators.
Social media platforms exploit teen influencers for profit: the most influential contributors get a little financial stake and no say, while new users barely stand a chance at success.
This is why even today's biggest influencers try profiting from their audiences by navigating a dangerous landscape of underground marketplaces: shadowy corners of the web where shoutouts and accounts are bought and sold. The result? Fraud, stolen accounts, and worse.
Pushing Back on the Status Quo
ZEN overturns these tired, exploitative models. With their short-form viral video app, influencers create and share exactly the gaming, anime, sports, and other fandom videos they want while authentically engaging audiences. And in ZEN's revolutionary, integrated ad marketplace, brands, and influencers participate in a completely new ecosystem where audience access, virtual goods, and digital services are bought and sold on the blockchain.
Founder and CEO Frank Erik Banks is a black entrepreneur who didn't take no for an answer when VCs told him social media was dead. His vision has surpassed expectation: ZEN is attracting hundreds of everyday investors with its clear mission, easy on-ramp, and low minimum investment. They also stand out as one of the world's first SEC-compliant pre-ICOs, using a StartEngine Reg A+ campaign for equity crowdfunding.
ZEN's Acclaimed iOS App
On iOS, ZEN's app has over 40,000 highly-engaged superfans who love using the app to create and share short-form, viral videos with other people in their fandom communities. Many believe ZEN is next Musical.ly or Vine, while others praise its "ingenious revenue-sharing."
These comparisons aren't unreasonable when former Musical.ly developer George Ciobanu recently joined as ZEN's lead iOS engineer. On his watch, Musical.ly grew to hundreds of millions of users and sold for $1 billion USD. Now he's leading the product development charge alongside Zynga, Amazon, and Microsoft veterans.
A Creator-Focused Marketplace
While other platforms force influencers into the darkness of social media shadow markets, ZEN brings everything into the light. An open ad marketplace is an integral part of ZEN's app, ecosystem, and business model.
Brands and users alike use ERC-20-based ZENCoins to buy into ZEN's ad marketplace. Influencers then pick which ads and shoutouts they want to feature. They can even directly buy and sell channels in-app, preventing account theft.
Best of all, creators are always in control: unwanted ads are never forced into feeds or videos. This empowering model both protects creators and makes them direct stakeholders invested in ZEN's success.
Fandom Culture Sets ZEN Apart
Beyond this revolutionary business model, ZEN is targeting two powerful niches: teen content creators and fandom communities. Market research reveals that Gen Z is ditching platforms like Facebook and Instagram. Yet, ZEN's app had no issues quickly attracting over 40,000 users. Maker culture is why: post-millennials want to be creators, not just consumers.
Supercharged fandoms channel an even more powerful dynamic; whether it's Black Panther, and Harry Potter or Counter-Strike and League of Legends, obsessive fans drive the internet's most passionate and highly engaged communities. Potterheads, Trekkies, gamers, otakus, and other superfans are ZEN's biggest users.
The Path to ZEN
ZEN is hitting its stride for a highly anticipated 2018 ICO, bringing in a growth hacker and lead content strategist from Amazon and Microsoft. Coming soon are more hires emphasizing product development and pedal-to-the-metal funding.
A Gen Z appeal, fandom focus, and native ad marketplace are all proving wrong Silicon Valley's proclamation that "social media is dead." As Musical.ly discovered in 2017, short-form viral videos are a billion-dollar opportunity. Now ZEN is bringing these videos to the blockchain, empowering teens and freeing Gen Z from the social media shadow market for good.
Disclaimer: Crypto Queen serves as an advisor to ZEN. This article should not be taken as and is not intended to provide, investment advice. Global Coin Report and/or its affiliates, employees, writers, and subcontractors are cryptocurrency investors and from time to time may or may not have holdings in some of the coins or tokens they cover. Please conduct your own thorough research before investing in any cryptocurrency and read our full disclaimer.
Image courtesy of Adit Jani via Flickr
TRON Partnership Involves Cloud Computing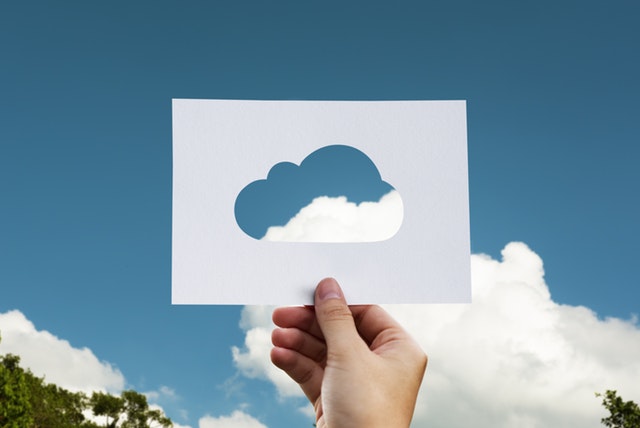 It has been almost an entire week since Justin Sun, the founder of TRON (TRX), announced a new big partnership for this cryptocurrency. His Twitter announcement did not provide a lot of information, except for the fact that the TRON partnership is with an industry giant worth tens of billions of dollars.
Finally, First time to partner with tens of billions USD valuation industry giant. Guess the name 😊#TRON #TRX $TRX

— Justin Sun (@justinsuntron) October 12, 2018
Even so, the entire crypto community started speculating about the new partner's identity. Soon after the announcement, a new rumor emerged, claiming that the identity of an unnamed corporation was uncovered. According to the rumor, TRON's new partner is none other than Baidu, one of the largest tech giants of China, which also represents this country's largest internet search provider.
Baidu is often viewed as China's version of Google, and if the rumors of a partnership with this company turn out to be true, this will be a big game-changer for TRON.
However, in days following the announcement, new reports started coming in with claims that the partnership will not revolve around blockchain technology. Instead, ODaily reported that the alleged partnership between TRON and Baidu will be focused on cloud computing. The report claims that TRON will be purchasing computing resources from Baidu.
Baidu to…
Will Ripple (XRP) advocacy hike affect bitcoin dominance of China?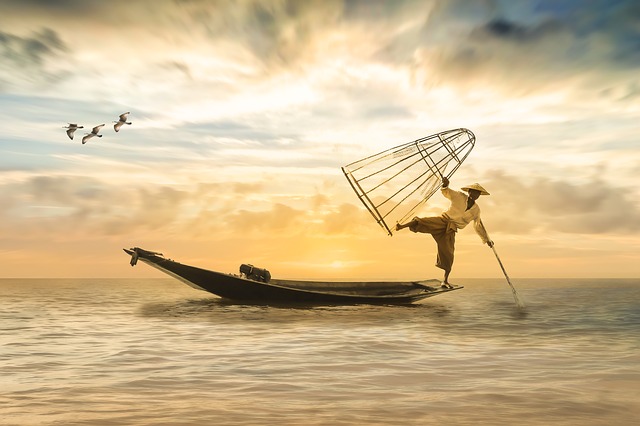 Currently, China is leading in Bitcoin mining industry by far, second to none for bitcoin mining power. Literally, it's contributing over 70% of the network's hash rate (a term that is used in describing the total processing power of a blockchain network). But how Ripple fits in here and what it has to do with that? We'll talk about that a bit later below, let's cover some in-depth facts about China's dominance over Bitcoin first.
It's a near-complete dominance by China on the BTC mining grid that has made it responsible for mining a majority of circulating bitcoins. A Beijing-based company, Bitmain Technologies, is highly responsible for extracting the significant part – more than half of the globe's bitcoin, and alone, it has approached 50% of the total hash rate more than once.
The fact that China is controlling a majority of Bitcoin hash rate, clearly tells that it has the power of manipulating or merely destroy the bitcoin network if it gets enough support should it decide to take such a move. Therefore, this has led to serious concerns among countries including the US that China might get an edge in this cryptocurrency industry and possibly becoming a potential threat.
China is the biggest manufacturer of Bitcoin as well as cryptocurrency mining equipment. The reason behind the massive growth of mining farms in the country is because of cheap electricity bills.
Furthermore, the country has adopted several…
Ravencoin (RVN) Surges Following Binance Listing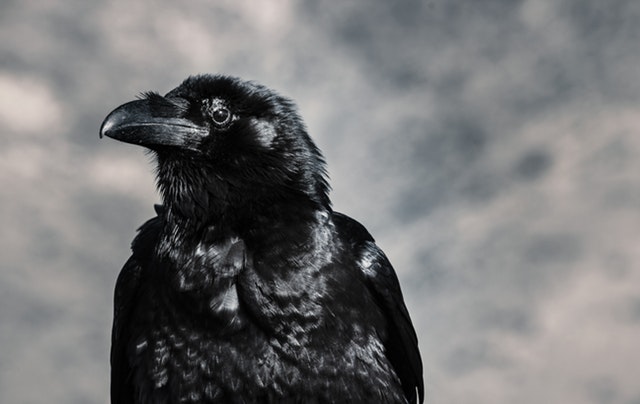 While most cryptocurrencies today still remain unstable and at the edge of falling into the red, there are some coins that are doing significantly better. One such coin is Ravencoin (RVN), which has surged by over 26% in the last 24 hours.
About Ravencoin
Ravencoin came to be as a hard fork of Bitcoin and was inspired by a popular book series-turned-television programme, Game of Thrones. The coin's developers decided to make Ravencoin an open-source project that provides users with the ability to declare assets on their platform. The platform itself is decentralized, transparent, and secure.
Just as Game of Thrones' ravens are used for spreading the news and truth, Ravencoin hopes to become a carrier of truth regarding the ownership of assets on the blockchain.
Ravencoin's main use case is for performing P2P transfers, while it prioritizes security, autonomy, user privacy, and control. Additionally, as a coin fighting for truth and transparency, it also stands against censorship.
Ravencoin got listed on Binance prior to MainNet launch
Following the last week's announcement that Ravencoin is getting officially listed on Binance, the world's largest cryptocurrency exchange ba trading volume, Ravencoin experienced a large price surge. At one point, the surge took the coin's value up by over 31%. At the time of writing, however, the coin is still growing, with an increase of 26.15% in the last 24 hours.
Getting listed on Binance has brought Ravencoin to the top…