Over 40,000 Content Creators Turn to ZEN and Blockchain to Take Back Control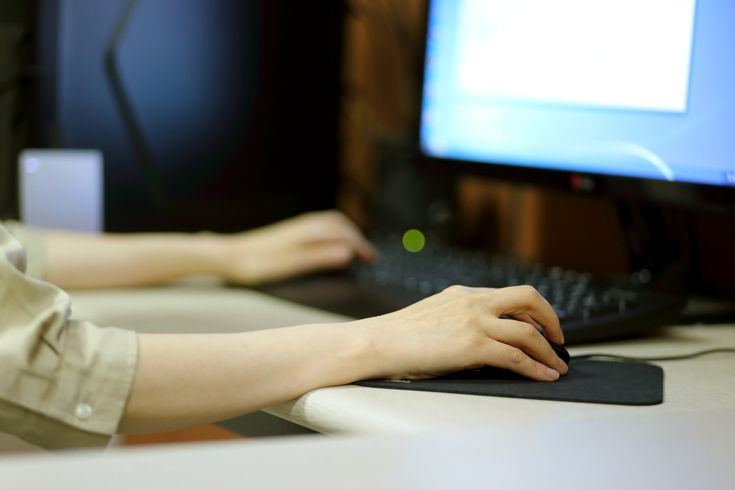 ZEN is disrupting viral video on the blockchain, tapping into passionate fandoms while empowering and protecting teen content creators.
Social media platforms exploit teen influencers for profit: the most influential contributors get a little financial stake and no say, while new users barely stand a chance at success.
This is why even today's biggest influencers try profiting from their audiences by navigating a dangerous landscape of underground marketplaces: shadowy corners of the web where shoutouts and accounts are bought and sold. The result? Fraud, stolen accounts, and worse.
Pushing Back on the Status Quo
ZEN overturns these tired, exploitative models. With their short-form viral video app, influencers create and share exactly the gaming, anime, sports, and other fandom videos they want while authentically engaging audiences. And in ZEN's revolutionary, integrated ad marketplace, brands, and influencers participate in a completely new ecosystem where audience access, virtual goods, and digital services are bought and sold on the blockchain.
Founder and CEO Frank Erik Banks is a black entrepreneur who didn't take no for an answer when VCs told him social media was dead. His vision has surpassed expectation: ZEN is attracting hundreds of everyday investors with its clear mission, easy on-ramp, and low minimum investment. They also stand out as one of the world's first SEC-compliant pre-ICOs, using a StartEngine Reg A+ campaign for equity crowdfunding.
ZEN's Acclaimed iOS App
On iOS, ZEN's app has over 40,000 highly-engaged superfans who love using the app to create and share short-form, viral videos with other people in their fandom communities. Many believe ZEN is next Musical.ly or Vine, while others praise its "ingenious revenue-sharing."
These comparisons aren't unreasonable when former Musical.ly developer George Ciobanu recently joined as ZEN's lead iOS engineer. On his watch, Musical.ly grew to hundreds of millions of users and sold for $1 billion USD. Now he's leading the product development charge alongside Zynga, Amazon, and Microsoft veterans.
A Creator-Focused Marketplace
While other platforms force influencers into the darkness of social media shadow markets, ZEN brings everything into the light. An open ad marketplace is an integral part of ZEN's app, ecosystem, and business model.
Brands and users alike use ERC-20-based ZENCoins to buy into ZEN's ad marketplace. Influencers then pick which ads and shoutouts they want to feature. They can even directly buy and sell channels in-app, preventing account theft.
Best of all, creators are always in control: unwanted ads are never forced into feeds or videos. This empowering model both protects creators and makes them direct stakeholders invested in ZEN's success.
Fandom Culture Sets ZEN Apart
Beyond this revolutionary business model, ZEN is targeting two powerful niches: teen content creators and fandom communities. Market research reveals that Gen Z is ditching platforms like Facebook and Instagram. Yet, ZEN's app had no issues quickly attracting over 40,000 users. Maker culture is why: post-millennials want to be creators, not just consumers.
Supercharged fandoms channel an even more powerful dynamic; whether it's Black Panther, and Harry Potter or Counter-Strike and League of Legends, obsessive fans drive the internet's most passionate and highly engaged communities. Potterheads, Trekkies, gamers, otakus, and other superfans are ZEN's biggest users.
The Path to ZEN
ZEN is hitting its stride for a highly anticipated 2018 ICO, bringing in a growth hacker and lead content strategist from Amazon and Microsoft. Coming soon are more hires emphasizing product development and pedal-to-the-metal funding.
A Gen Z appeal, fandom focus, and native ad marketplace are all proving wrong Silicon Valley's proclamation that "social media is dead." As Musical.ly discovered in 2017, short-form viral videos are a billion-dollar opportunity. Now ZEN is bringing these videos to the blockchain, empowering teens and freeing Gen Z from the social media shadow market for good.
Disclaimer: Crypto Queen serves as an advisor to ZEN. This article should not be taken as and is not intended to provide, investment advice. Global Coin Report and/or its affiliates, employees, writers, and subcontractors are cryptocurrency investors and from time to time may or may not have holdings in some of the coins or tokens they cover. Please conduct your own thorough research before investing in any cryptocurrency and read our full disclaimer.
Image courtesy of Adit Jani via Flickr
Bitcoin, Litecoin, Ethereum, and Ripple On the Rise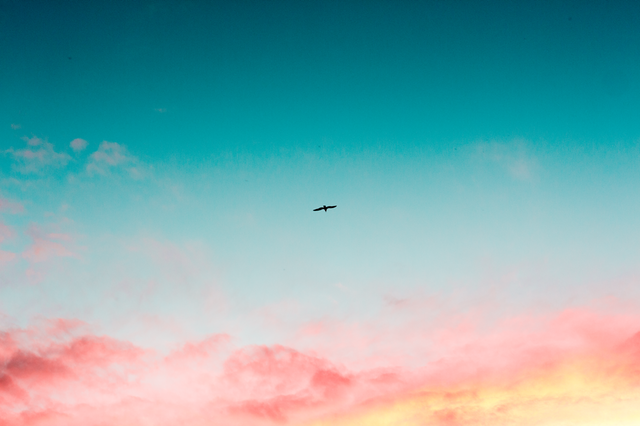 The recent development in the cryptocurrency industry is a rise in price for many of the core digital coins. We believe that the unexpected price hike is due to the renewed interest of the key players in the industry. Many investors, speculators, and traders are rushing into the number one cryptocurrency; Bitcoin like never before. Other altcoins such as Ethereum, Ripple, and Litecoin are not dormant either. The effect of the influx is the soaring prices of the digital coins within seven days.
The price of the crypto leading giant-Bitcoin has increased at 25.74 percent in one week. Ethereum also gained 18.76 percent increase in its price. Litecoin and Ripple also recorded some percentage increase in the tune of 53.20 percent and 16.12 percent respectively. It is no just these few popular coins that have gained in one week. From what we have gathered, 94 digital coins amongst the leading 100 cryptocurrencies are also experiencing the rise in price. This information is according to what TradingView published in April 2019.
According to them also, other cryptocurrencies gained in value while others declined. From their calculations, six digital currencies advanced while ninety-four was on the decline. Also, another information shows that the increase in Bitcoin price has reduced the value of other assets such as bonds and stocks.
The possible reason for the rally
Many people are wondering…
Crypto Market is Not Free from the Bearish Trend Yet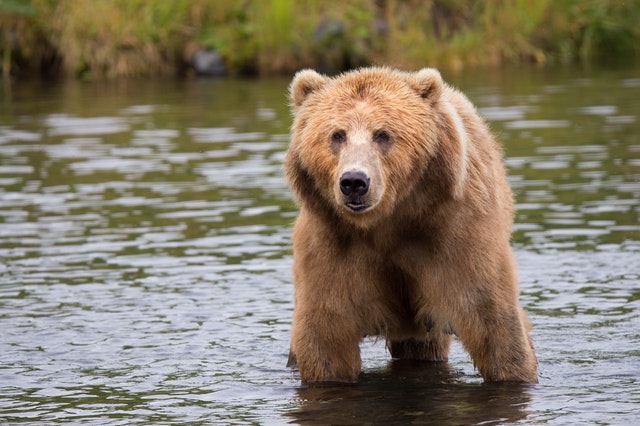 Investors and traders are still speculating over the bullish trend that shook the market this past seven days. However, amidst the joy of the price hike in the industry, some people are still cautious. A crypto trader with the twitter handle of BTC_Macro is advising other players in his tweet to be careful. According to him, the bearish cryptocurrency market is not over yet.
In the tweet, the user admonished players in the market not to listen to the people saying that the bears have given up. It went further to say that Bitcoin may still plunge uncontrollably anytime even if it breaks the $6K mark. When this occurs the twitter user continues, any scenario may occur. The advice is that players in the crypto market should be on the neutral side. According to the user, it is not safe to be on the bullish side or the bearish side. Instead, players should be on their toes without bias.
How Trader reacts to price movements
Over time, it has become evident that many traders usually go against the market majority during bearish or bullish trends. Well, there is usually some logic backing up the reactions.
It is true that we have seen the longest bearish trend in the history of cryptocurrencies. Everybody who has a stake in the crypto market is expecting the day of the bull's rise…
The Interoperability Problem of Blockchain May Soon Be Over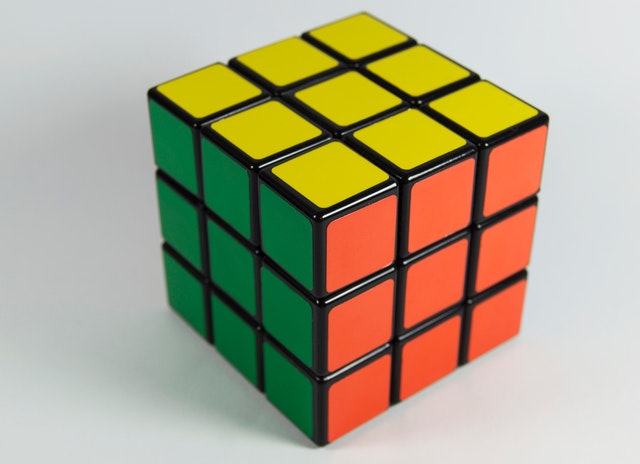 Crypto traders have certainly had a rough time since early 2018. The markets have tanked resulting in large losses for nearly everyone involved in the market. While that's bad, what's even worse is the fact that many projects have failed to deliver on their roadmap. Blockchain technology has been hailed as the next great advance in technology. And while many companies are making strides toward fully implementing blockchain-based technology, there is still a long way to go. As promising as blockchain technology is, there are still limitations that need to be addressed.
Limitations of Blockchain Networks
Although blockchain technology is certainly the future, the existing technology will need to be improved before it can go mainstream.  A few of the current limitations include:
Limited Scalability – Blockchain networks have consensus mechanisms that require each node to verify a transaction. This verification requirement slows down the network and limits the total number of transactions that can be processed.
Limited Usage – Each blockchain network was created with specific usage in mind. Because of the limited number of use-cases, each network eventually suffers from a never-ending loop of limited adoption. In the end, this causes low awareness.
Lack of Interoperability – At present, individual blockchain ecosystems are unable to communicate with each other. If a blockchain network attempts to retrieve information from an external (outside the "chain") source, each node would have to…