Over 40,000 Content Creators Turn to ZEN and Blockchain to Take Back Control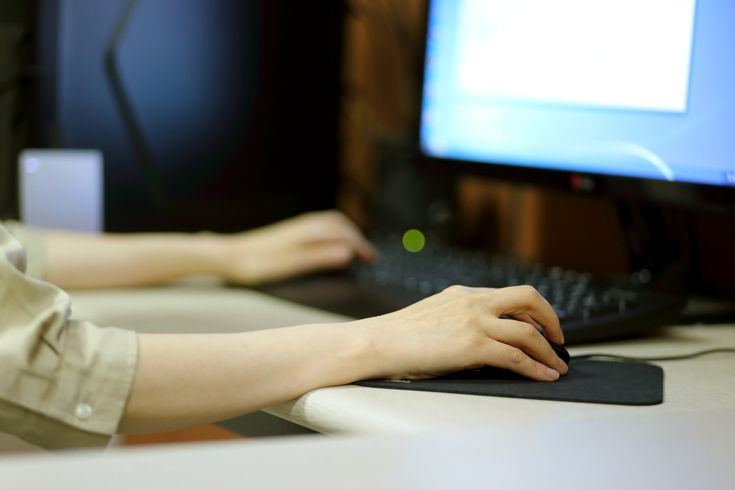 ZEN is disrupting viral video on the blockchain, tapping into passionate fandoms while empowering and protecting teen content creators.
Social media platforms exploit teen influencers for profit: the most influential contributors get a little financial stake and no say, while new users barely stand a chance at success.
This is why even today's biggest influencers try profiting from their audiences by navigating a dangerous landscape of underground marketplaces: shadowy corners of the web where shoutouts and accounts are bought and sold. The result? Fraud, stolen accounts, and worse.
Pushing Back on the Status Quo
ZEN overturns these tired, exploitative models. With their short-form viral video app, influencers create and share exactly the gaming, anime, sports, and other fandom videos they want while authentically engaging audiences. And in ZEN's revolutionary, integrated ad marketplace, brands, and influencers participate in a completely new ecosystem where audience access, virtual goods, and digital services are bought and sold on the blockchain.
Founder and CEO Frank Erik Banks is a black entrepreneur who didn't take no for an answer when VCs told him social media was dead. His vision has surpassed expectation: ZEN is attracting hundreds of everyday investors with its clear mission, easy on-ramp, and low minimum investment. They also stand out as one of the world's first SEC-compliant pre-ICOs, using a StartEngine Reg A+ campaign for equity crowdfunding.
ZEN's Acclaimed iOS App
On iOS, ZEN's app has over 40,000 highly-engaged superfans who love using the app to create and share short-form, viral videos with other people in their fandom communities. Many believe ZEN is next Musical.ly or Vine, while others praise its "ingenious revenue-sharing."
These comparisons aren't unreasonable when former Musical.ly developer George Ciobanu recently joined as ZEN's lead iOS engineer. On his watch, Musical.ly grew to hundreds of millions of users and sold for $1 billion USD. Now he's leading the product development charge alongside Zynga, Amazon, and Microsoft veterans.
A Creator-Focused Marketplace
While other platforms force influencers into the darkness of social media shadow markets, ZEN brings everything into the light. An open ad marketplace is an integral part of ZEN's app, ecosystem, and business model.
Brands and users alike use ERC-20-based ZENCoins to buy into ZEN's ad marketplace. Influencers then pick which ads and shoutouts they want to feature. They can even directly buy and sell channels in-app, preventing account theft.
Best of all, creators are always in control: unwanted ads are never forced into feeds or videos. This empowering model both protects creators and makes them direct stakeholders invested in ZEN's success.
Fandom Culture Sets ZEN Apart
Beyond this revolutionary business model, ZEN is targeting two powerful niches: teen content creators and fandom communities. Market research reveals that Gen Z is ditching platforms like Facebook and Instagram. Yet, ZEN's app had no issues quickly attracting over 40,000 users. Maker culture is why: post-millennials want to be creators, not just consumers.
Supercharged fandoms channel an even more powerful dynamic; whether it's Black Panther, and Harry Potter or Counter-Strike and League of Legends, obsessive fans drive the internet's most passionate and highly engaged communities. Potterheads, Trekkies, gamers, otakus, and other superfans are ZEN's biggest users.
The Path to ZEN
ZEN is hitting its stride for a highly anticipated 2018 ICO, bringing in a growth hacker and lead content strategist from Amazon and Microsoft. Coming soon are more hires emphasizing product development and pedal-to-the-metal funding.
A Gen Z appeal, fandom focus, and native ad marketplace are all proving wrong Silicon Valley's proclamation that "social media is dead." As Musical.ly discovered in 2017, short-form viral videos are a billion-dollar opportunity. Now ZEN is bringing these videos to the blockchain, empowering teens and freeing Gen Z from the social media shadow market for good.
Disclaimer: Crypto Queen serves as an advisor to ZEN. This article should not be taken as and is not intended to provide, investment advice. Global Coin Report and/or its affiliates, employees, writers, and subcontractors are cryptocurrency investors and from time to time may or may not have holdings in some of the coins or tokens they cover. Please conduct your own thorough research before investing in any cryptocurrency and read our full disclaimer.
Image courtesy of Adit Jani via Flickr
How is the Crypto Market Changing?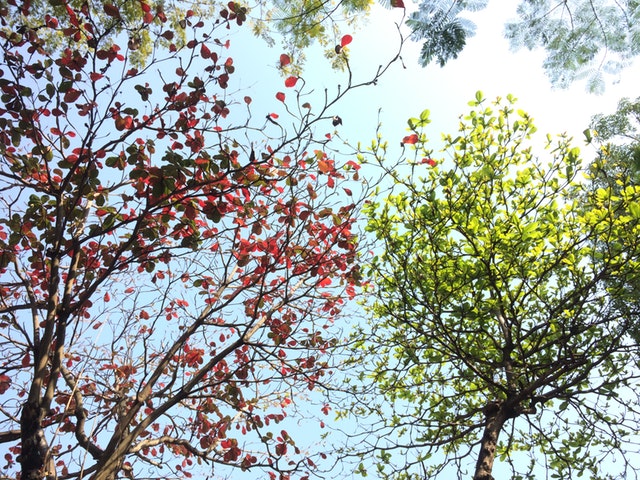 It has been around a month and a half since the start of 2019, and there are already some pretty obvious changes in the way the crypto market operates, especially when compared to the last year. Early 2018 was almost a complete opposite. The previous year started with cryptocurrencies at their strongest, only to see them crashing down after a few weeks. Back then, the ICO model was still quite strong, and so was the hype surrounding the crypto space. New investors kept entering the space, and new startups emerged with their tokens ready to be sold.
As the year progressed, things started to change. The prices continued to drop, the ICO model went down from around $1.4 billion in raised funds at the beginning of the year to only $100 million in the last month.
The ICO model lost investors' trust, as many of the projects turned out to be either too weak to survive after the crypto winter struck, or scams which tricked investors out of their money and disappeared. Not to mention that the increase in ICOs popularity attracted the regulators who cracked down on them pretty hard, especially in the US.
With all of that happening, it is of a small surprise that the investors started giving up on ICOs, especially with the constant drops in prices which saw even the largest coins…
Understanding the Uses of Different Types Of Cryptocurrencies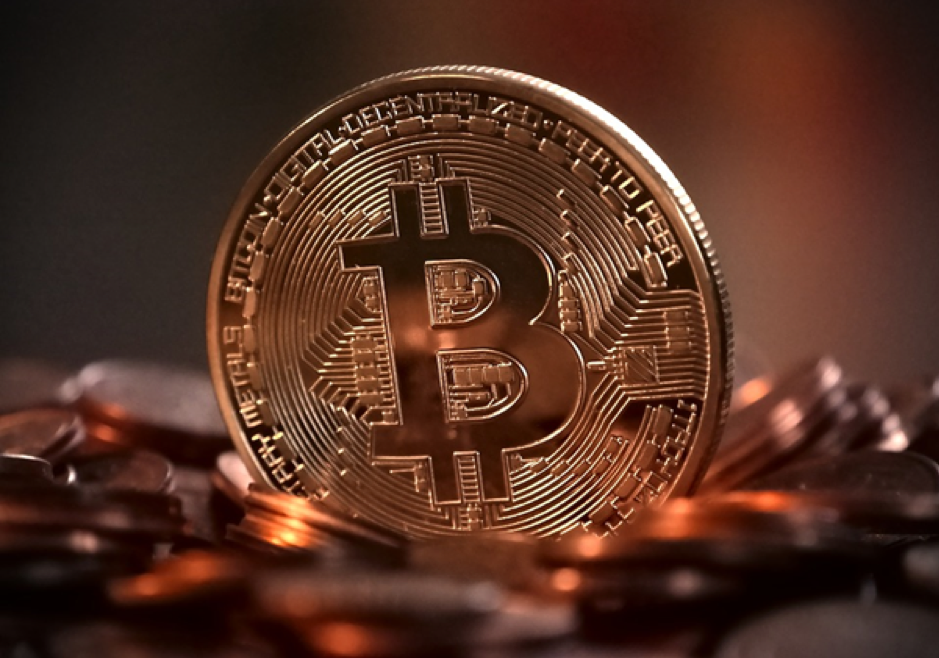 Cryptocurrencies – a term which has become incredibly prominent in the mainstream media during recent years due to the proliferation of Bitcoin millionaires. As a result, the new form of currency has earned an almost infamous status. However, as with any major step forward, there is still much confusion regarding the use of cryptocurrencies, what different types of innovative electronic cash exist and what they might mean for the future.
We're putting all of this to rest as we explain what each of the leading cryptocurrencies can do.
Bitcoin
The most popular form of cryptocurrency, Bitcoin was first thought up in 2008 by the elusive and still unknown creator, Satoshi Nakamoto, who published the whitepaper online.
It took almost a decade for the cryptocurrency to reach its peak, but in December 2017 a single Bitcoin roughly exchanged for the price of $17,000, meaning anyone who held a substantial amount of the electronic cash became significantly wealthy.
In its early years, the cryptocurrency was strictly used as an alternative for cash transactions, and predominantly for trading goods and services. However as it has increased in popularity, its range of uses has also widened, now deployed for a variety of purposes including acting as collateral for investments at merchant banks, a direct debit for subscriptions services and most notably for sports betting.
Ripple
Bitcoin's closest source of competition, Ripple was founded…
New DoJ Ruling May Cripple Gambling dApps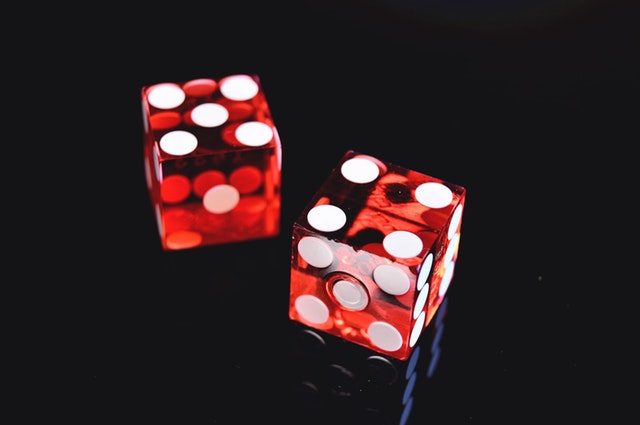 A new decision made by the US Justice Department has expanded restrictions regarding online gambling in the US affecting gambling dApps. While the Federal Wire Act of 1961 prohibited online gambling regarding sports since 2011, the new decision expanded on this, and it now includes all forms of internet gambling. Unfortunately for many, this now also includes cryptocurrencies.
The U.S. Justice Department now says all online gambling is illegal, not just sports bets https://t.co/0G4aiDLaJF

— Bloomberg (@business) January 22, 2019
The new decision came due to considerable difficulties when it comes to guaranteeing that only interstate betting will take place and that payments will not be routed via different states.
The new announcement was explained in a 23-page-long opinion issued by the Department of Justice's legal team, which pointed out that the 2011 decision misinterpreted the law. According to that decision, transferring funds was to be considered a violation, but data transfers were not included. By exploiting this oversight, it was possible for gamblers to turn to internet gambling. Unsurprisingly, many have realized this early on, including startups, as well as large, established firms. This, of course, also included cryptocurrency companies as well.
The new decision changes what is allowed online
The decision to include all forms of internet gambling is a massive hit in the…