ZClassic (ZCL) and the Reason Behind the 97% Drop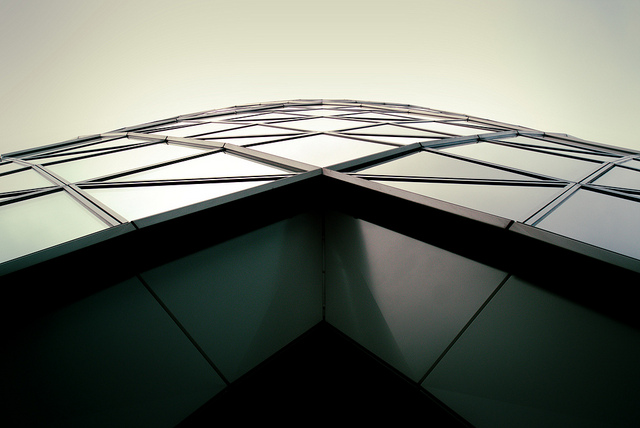 ZClassic was viewed upon as a new opportunity in the world of crypto values, especially for miners. After having ZClassic derived from the original blockchain of ZCash, miners were thrilled knowing that they won't need to be giving some of their profit, 20% to be exact, to the development team behind ZCash, but were able of that moment to keep all the mined coins in their own wallets. However, something without a doubt went wrong as ZClassic fell for the amazingly horrific 97% from the moment of being forked from ZCash. ZCash, on the other hand, kept up the good work on the market, maintaining its price above 200$ for a long period of time already. What went wrong with ZClassic and what kind of future is expected from ZCL in the following months?
What Went Wrong with ZClassic?
ZClassic was originated out of the hard fork ZCash went through. After ZCash had its first hard fork ever, ZClassic was the product that remained afterward. The main reason for having been adopting ZClassic is the fact that the miners can mine ZCL without having to give a part of their mined goods to the developers and the team behind ZCL. While mining ZClassic, miners have generated more ZCL coins as opposed to the number of coins of ZCash that are currently in circulation. So now there are nearly 30.000 more ZCL coins that are circulating the market.
Although this situation was pretty benevolent for miners as they could keep all their mined coins in their wallet and use them for whichever purpose intended, something went wrong with the price along the way.
A huge gap in the market price appeared between ZCash and ZClassic, which was viewed upon as a great defeat for ZClassic holders. The current market capitalization of ZClassic is around 3000 BTC while ZCash has a market cap of nearly 99.000 BTC. Needless to say that the difference between the two is pretty visible as well as the fact that ZCash is a definite winner in this comparison.
During the period of December of 2017 and February 2018, ZClassic was actually doing pretty well with selling at the price that was higher than the current price of ZCash, hovering around the value of 235$ per one unit of ZCL.
But as of the mid-February when the most recent market dip started off and went on lasting for eight weeks, ZClassic came out of the market dip as one of the biggest losers on the market with 97% of its market capitalization lost to the bad state of the market. But, how come other coins didn't lose so much on the value when compared to ZClassic?
It seemed that the developers might have given up on ZClassic, while miners were taking advantage of a great opportunity to proactively mine coins with over 200$ price per one unit. Somewhere along the way, probably because of being neglected, ZCL lost its value while ZCash managed to keep up with its positive pace of growth still hovering around 200$ price per one unit. That is how ZClassic ended up below 300th place on the global coin ranking list while ZCash is standing its ground on the 25th spot.
While ZCL was still worth 235$ per one unit, investors and traders were fairly interested in the coin, but as the investors noticed that ZClassic is not making any progress on the field of technological improvements without a clearly stated roadmap, they have probably given up on ZCL while its price immediately started to fall as a consequence.
It is a fact that a digital asset must go hand in hand with improvements and modifications in order to perfect the blockchain technology, and ZClassic just couldn't keep up with the "trend". So while other dev teams were working on correcting flaws in their networks and sealing partnership in order to sky-rocket their coins and networks, ZClassic was ravaged by miners while being fairly neglected by the dev team.
That was probably the breaking point for ZCL and at the same time the main reason why a coin that was traded at 235$ per one unit only 3 months ago is now being sold for a bit over 4$ per one coin.
There are speculations since it is the fact that ZCL is not going up for quite some time now but instead is dizzily dropping, that this coin will soon have no value, which means that there is an unfortunate chance of having ZCL being sold at 0$ pretty soon in case the coin continues to drop further from this point.
It seems that the miners forgot that you can't just go on mining coins and keep them in your wallet without spending them or having them traded because then the coin s have no purpose and as a result, these coins are slowly becoming worthless. The dev team, in this case, seemed to have forgotten about sealing partnerships and pushing ZCL further into the crypto market to increase its attainability and worth.
That is how investors and potential partners lost their interest in ZCL, which eventually resulted in having a coin that was once worth 235$ now being traded at 4$.
However, in case the dev team has some interest in ZCL and they manage to come to their senses, they could still be able to save ZCL as 4$ isn't that bad if you forget about the fact that this coin was once worth over 200$ per one unit.
How is ZClassic Doing at the Current Moment?
After the latest change in the market, ZClassic lost -8.68% and dropped against the dollar in the course of 24 hours.
After the initial drop, ZCL can now be purchased for 4.26$ per one unit, while ZCash is still hovering around the value of 200$ even though this coin itself is suffering from a drop while trading in the red. Still, ZCash is now worth 215$ while ZCL can be traded for a bit over 4$ per one coin.
In case ZCL continues to drop at the current rate, pretty soon this coin could lose all its value.
We will be updating our subscribers as soon as we know more. For the latest on ZCL, sign up below!
Disclaimer: This article should not be taken as, and is not intended to provide, investment advice. Global Coin Report and/or its affiliates, employees, writers, and subcontractors are cryptocurrency investors and from time to time may or may not have holdings in some of the coins or tokens they cover. Please conduct your own thorough research before investing in any cryptocurrency and read our full disclaimer.
Image courtesy of Simon Hadleigh-Sparks via Flickr
Top 3 Crypto Trends That Might Go Big in Q2 2019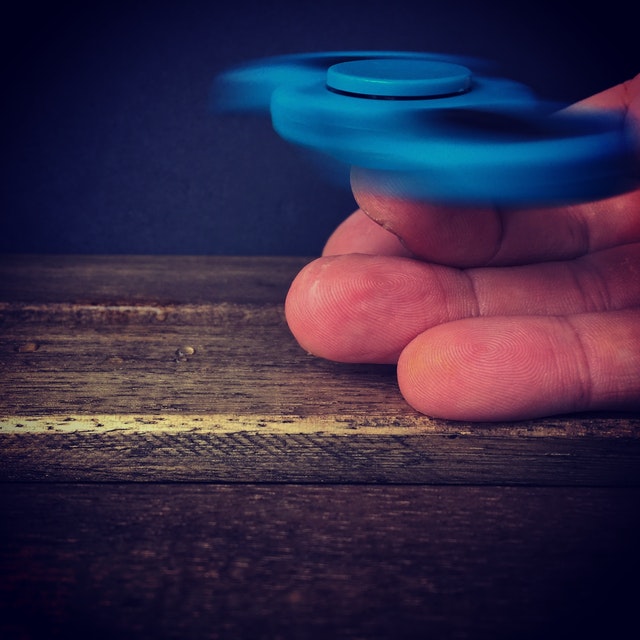 So far 2019 has brought a significant change to the crypto industry. Q1 of this year has seen the rise of the idea of IEOs, the crypto space has finally managed to shake off the bears, and numerous coins throughout the industry have seen their prices grow once again.
The latest rally happened only several weeks ago, and it allowed Bitcoin to surge up by $1,000. Most other coins followed in their own way, but the investors are now wondering what to expect out of Q2? The Q1 started off badly, but it ended up being extremely successful. The chances are that history might repeat itself in the second quarter, as there are some key trends that might point the way for the further development of the crypto market.
1. The rise of IEOs
Back in 2017 and early 2018, ICOs (Initial Coin Offerings) were everything that the crypto space was talking about. Their popularity allowed startups to raise billions upon billions of dollars. Soon enough, however, that ended in a pretty bad way. STOs (Security Token Offerings) emerged as an alternative that does not depend on trust, follows regulations, and it actually holds value. However, asset tokenization might still be in its early stages, and this is something that might come back at some point in the future.
In 2019, however, IEOs (Initial Exchange Offerings) started attracting the…
The Crypto Space Once Again Divided Over Bitcoin SV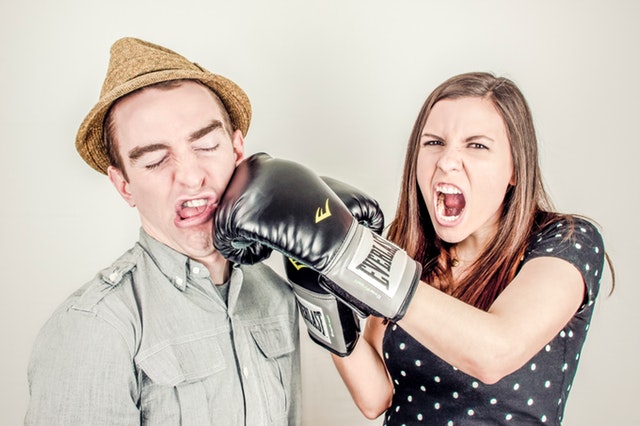 The crypto community is a strong one, one that managed to bring digital currencies from nothing to an industry worth hundreds of billions of dollars. However, while its strength in this regard is undeniable, the crypto community can be just as fragile given the appropriate conditions. With that in mind, the conditions seem to have been set for a new divide, although the cause is once again the same — Dr. Craig Wright and his Bitcoin SV (BSV).
Craig Wright vs. the (crypto) world
Dr. Craig Wright, the chief scientist at nChain, and the creator of Bitcoin SV. has been a well-known and very controversial figure in the crypto industry. Wright was suspected of being Bitcoin's creator several years ago, which is possible because no one knows who is behind the name 'Satoshi Nakamoto.'
Wright was believed to be him, and one theory claimed that he and his friend were responsible for giving life to BTC. However, the theory quickly died out, but not before Wright seemingly liked the idea of assuming the mantle of Nakamoto. He himself started claiming to be Bitcoin's mysterious creator ever since.
Of course, he managed to gather up some followers, but the majority of the crypto community — while confused — did not believe him. Luckily, there is no need for trust, and Wright should easily be able to prove that he…
Are XRP and Ripple Going to Be Worth Anything by the End of 2019?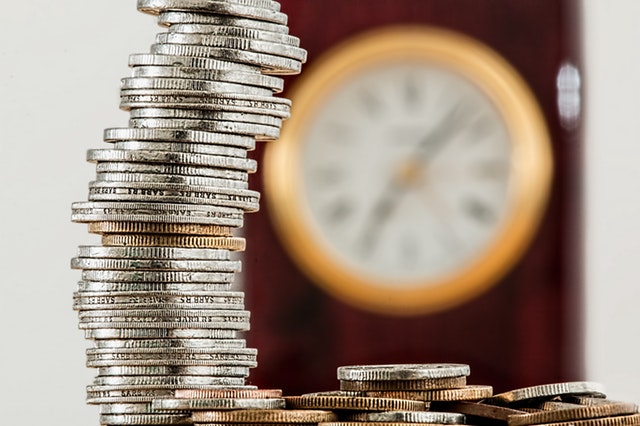 One surprise recently was when XRP took over Ethereum's long-held second place in the Market Cap leaderboards. It quickly went back to its traditional and respectable third place behind Ethereum, but it could be a sign of things to come.
XRP has a lot of clout in the market because of the platform it is based on, which is Ripple. A coin that is used for a very specific purpose and with a long term goal in mind is always going to fare better than others. Litecoin, Bitcoin Cash and others have come about because of disagreements in Bitcoin. Therefore they offer nothing except an alternative to Bitcoin as a pure cryptocurrency, while Ripple (and XRP along with it) has something tangible behind it.
Big Banks Back Ripple
Ripple was created in 2012 for a specific reason. It aimed to become a faster and more efficient method to transfer value between banks and countries. This value can be almost anything from currencies to other instruments. While initially, banks were cautious about investing in the company, recently they have been lining up. The crypto winter has helped with innovation int he industry and Ripple has benefitted immensely for it.
The various payment solutions based on Ripple such as xRapid and xCurrent are seeing a large uptake, and this is having an amazing effect on XRP as a whole.…