Reasons Why Civic Can Become the Most Promising Cryptocurrency in 2018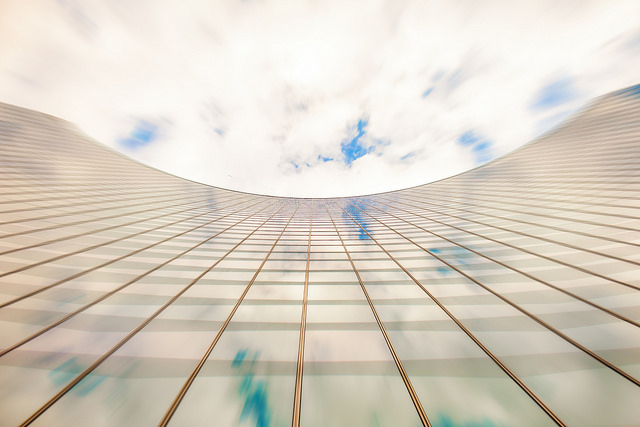 Among the considerably large number of coins that are currently available for trading (approximately 1,800), various Altcoins are now getting considerable attention. One of the main reasons behind this dramatic turnaround is obviously the continuous downward trend in Bitcoin's price and the overall volatility of the market. Among those ostensibly unpopular coins that are suddenly grabbing the traders' attention, Civic coin (CVC) can certainly be considered one of the most promising cryptocurrency options.
With the downfall of Bitcoin and other cryptocurrency big guns dependent on BTC, competition among the slightly unfamiliar Altcoins has become fierce nowadays. For the coins that hold the position between 50 and 200 on Coinmarketcap, market capitalizations could change in a matter of hours along with their individual ranks. As a result, every coin has to offer some unique set of features to the traders for their attention. Civic coin comes with a vast range of such features and is making constant improvements since its inception in July 2017.
Here, a few aspects of this digital currency would be discussed to accentuate its beneficial traits along with its potential to become the most promising cryptocurrency of this year.
The Purpose of Civic Coin:
Nowadays, online identity verification has become an inextricable part of our life which is majorly dependent on various digital platforms. Every person has to go through various tediously long identity verification procedures like KYC (Know Your Customer) whenever s/he wants to open a bank account, or apply for a job, or even participate in an ICO start-up. Civic coin was developed to revolutionize this procedure by providing a personal identity verification protocol to their users that can leverage distributed ledger technology for better management of digital identities.
Unlike other such verification methods, this coin offers a more secure, inexpensive, and efficient process based on its own blockchain technology. In CVC's system, a single input of an individual's personal identification data would allow any organization to cross-check the information on the blockchain platform without asking that individual to provide the same data twice.
CVC Working Procedure at a Glance:
Civic's blockchain platform consists of three separate but interdependent entities namely the users, the validators, and the service providers. With the help of CVC's Secure Identity app, any person can register in this platform and become a legitimate user. The validator's job mainly concerns the corroboration of certain identity's authenticity on the distributed ledger and the service providers exchange the authenticated data for CVC coins. CVC's blockchain platform is designed following Ethereum's blockchain paradigm and smart contracts technology. As a result, the identification data are constantly attested and thoroughly monitored to provide an impregnable system to CVC holders.
Key Features of CVC Blockchain:
CVC blockchain platform comes with several advantages for their holders. Some of these beneficial features include:
Immutability: CVC's distributed ledger platform is absolutely immutable and structurally unique. As a result, no other scamming start-ups or fraudulent groups cannot match its architecture and serve their purpose by deceiving CVC holders. Also, it is impossible for any third party organization to make changes on CVC's blockchain platform without proper authorization.
Transparency: Every blockchain incident taking place on CVC's platform is visible to all CVC users. As a result, there is absolutely no chance of any surreptitious activity to take place without anyone noticing. Transparency is a feature that many digital currencies lack nowadays. CVC is a rare exception among them.
Irreversible Transaction System: Because of the immutable nature of this blockchain platform, the transactions made using CVC coins are irreversible in nature. This accounts for a much faster transaction system to the traders without any unnecessary delay.
Privacy: Despite the fact that all users have to provide their personal identification information in order to register in this platform, every CVC holder gets their own pseudonym which hides their true identity from other traders and secures their privacy. CVC offers one of the most secure privacy system protocols to the investors trading with digital currencies.
Security: CVC's platform is monitored and maintained by a vast network of different participants spread all around the world. Ergo, it is impossible for any individual to acquire the necessary amount of influence to override the existing system. Because of this constant monitoring and equal distribution, there is no doubt about this coin's security system.
Low Cost: CVC eliminates the influence of middlemen in identification verification process and consequently offers a method that is not only quicker but also more inexpensive for the users.
Current State of Civic Coin:
Despite the unpredictable nature of the cryptocurrency market, this digital coin has been able to maintain a steady price along with market capitalization. As of this moment, 1 CVC is equivalent to approximately $0.43 and its market cap is now nearly 147 million USD. Civic's price chart is following a steady upward trend and its current position on Coinmarketcap is 121 (Data as of 2nd May 2018).
Conclusion:
In a time where authentic verification of a person's identity is a major issue, Civic coin offers the most propitious solution to its traders. With constant developmental updates and existing features, it has already made a significant impact on the market. With more traders opting for this coin, it can certainly be inferred that Civic can belong to the group of most promising cryptocurrencies by the end of this year.
For the latest cryptocurrency news, join our Telegram!
Disclaimer: This article should not be taken as, and is not intended to provide, investment advice. Global Coin Report and/or its affiliates, employees, writers, and subcontractors are cryptocurrency investors and from time to time may or may not have holdings in some of the coins or tokens they cover. Please conduct your own thorough research before investing in any cryptocurrency and read our full disclaimer.
Image courtesy of Thomas Hawk via Flickr
TRON Partnership Involves Cloud Computing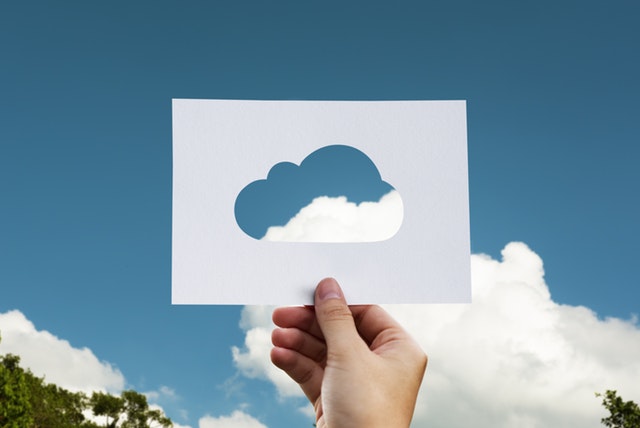 It has been almost an entire week since Justin Sun, the founder of TRON (TRX), announced a new big partnership for this cryptocurrency. His Twitter announcement did not provide a lot of information, except for the fact that the TRON partnership is with an industry giant worth tens of billions of dollars.
Finally, First time to partner with tens of billions USD valuation industry giant. Guess the name 😊#TRON #TRX $TRX

— Justin Sun (@justinsuntron) October 12, 2018
Even so, the entire crypto community started speculating about the new partner's identity. Soon after the announcement, a new rumor emerged, claiming that the identity of an unnamed corporation was uncovered. According to the rumor, TRON's new partner is none other than Baidu, one of the largest tech giants of China, which also represents this country's largest internet search provider.
Baidu is often viewed as China's version of Google, and if the rumors of a partnership with this company turn out to be true, this will be a big game-changer for TRON.
However, in days following the announcement, new reports started coming in with claims that the partnership will not revolve around blockchain technology. Instead, ODaily reported that the alleged partnership between TRON and Baidu will be focused on cloud computing. The report claims that TRON will be purchasing computing resources from Baidu.
Baidu to…
Will Ripple (XRP) advocacy hike affect bitcoin dominance of China?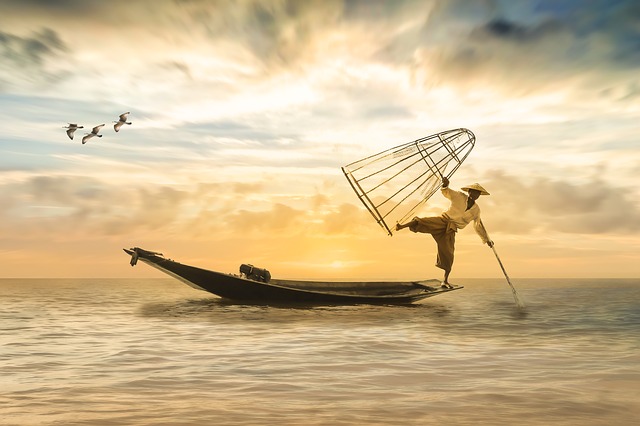 Currently, China is leading in Bitcoin mining industry by far, second to none for bitcoin mining power. Literally, it's contributing over 70% of the network's hash rate (a term that is used in describing the total processing power of a blockchain network). But how Ripple fits in here and what it has to do with that? We'll talk about that a bit later below, let's cover some in-depth facts about China's dominance over Bitcoin first.
It's a near-complete dominance by China on the BTC mining grid that has made it responsible for mining a majority of circulating bitcoins. A Beijing-based company, Bitmain Technologies, is highly responsible for extracting the significant part – more than half of the globe's bitcoin, and alone, it has approached 50% of the total hash rate more than once.
The fact that China is controlling a majority of Bitcoin hash rate, clearly tells that it has the power of manipulating or merely destroy the bitcoin network if it gets enough support should it decide to take such a move. Therefore, this has led to serious concerns among countries including the US that China might get an edge in this cryptocurrency industry and possibly becoming a potential threat.
China is the biggest manufacturer of Bitcoin as well as cryptocurrency mining equipment. The reason behind the massive growth of mining farms in the country is because of cheap electricity bills.
Furthermore, the country has adopted several…
Ravencoin (RVN) Surges Following Binance Listing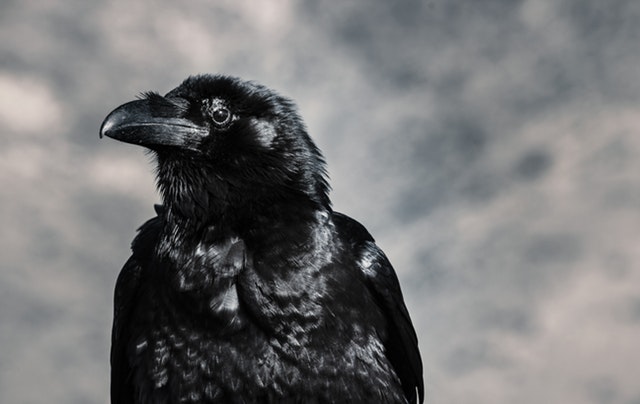 While most cryptocurrencies today still remain unstable and at the edge of falling into the red, there are some coins that are doing significantly better. One such coin is Ravencoin (RVN), which has surged by over 26% in the last 24 hours.
About Ravencoin
Ravencoin came to be as a hard fork of Bitcoin and was inspired by a popular book series-turned-television programme, Game of Thrones. The coin's developers decided to make Ravencoin an open-source project that provides users with the ability to declare assets on their platform. The platform itself is decentralized, transparent, and secure.
Just as Game of Thrones' ravens are used for spreading the news and truth, Ravencoin hopes to become a carrier of truth regarding the ownership of assets on the blockchain.
Ravencoin's main use case is for performing P2P transfers, while it prioritizes security, autonomy, user privacy, and control. Additionally, as a coin fighting for truth and transparency, it also stands against censorship.
Ravencoin got listed on Binance prior to MainNet launch
Following the last week's announcement that Ravencoin is getting officially listed on Binance, the world's largest cryptocurrency exchange ba trading volume, Ravencoin experienced a large price surge. At one point, the surge took the coin's value up by over 31%. At the time of writing, however, the coin is still growing, with an increase of 26.15% in the last 24 hours.
Getting listed on Binance has brought Ravencoin to the top…