The Rising Popularity of Reddcoin as a Social Media Currency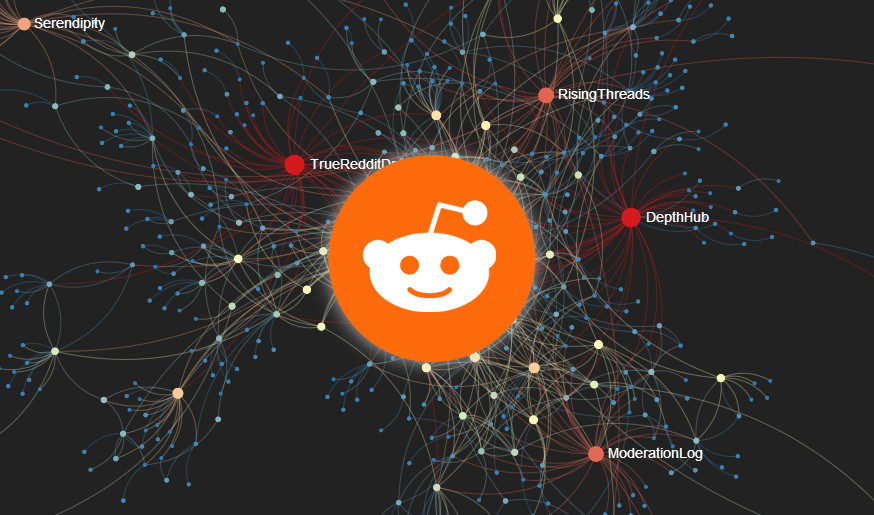 Reddcoin which has been marketed aggressively as the "social currency for the digital age" has emerged as a unique cryptocurrency specializing in transactions on social media. The team behind Reddcoin has designed the currency in a way that it can be transacted across all social media platforms. Reddcoin currently aims to enable 2.8 billion people to carry out transactions smoothly and swiftly.
Reddcoin partners with Reddit
Reddcoin has very recently launched a Q and A session on Reddit. This development will help people to find answers to their numerous queries and quench their thirst for knowledge in various fields. The team behind Reddcoin has not just touted this session as a simple question and answer but has given it a unique branding called "AMA"(Ask Me Anything) through a Reddit official press release.
All crypto projects are in need of such initiatives. All throughout the crypto-sphere, project team leaders and application developers have been reaching out to their followers through their various social media platforms, in order to widen the engagement of the crypto-users as much as possible. The Reddcoin (RDD) team has been requesting its users to upload their queries and questions on the link provided with the Reddit announcement. The answers will be posted on the Reddit platform as well. The team behind Reddit is attempting to get more and more of its users active across several available platforms like Telegram and Slack. The press release also announces a team which will be setting up a public Google hangout which will allow everyone to have constructive interaction with the developers of these projects.it should be noted that the availability of the project's roadmap might be used to guide the Reddcoin users regarding the questions they might be wanting to pose. The roadmap is partitioned into the conventional short-term (Q1-Q2), medium term (Q3-Q4) and long-term (2019 and after that) goals.
It is a fact that the Reddcoin project has been shelved by its original application development team. The newest team has been committed to the revival of the project. The following have been announced through the recent announcements.
In order to ensure that the project does not face any legal hassles, the development team of Reddcoin has formed a Reddcoin Global LLC which is based out of United States and works strictly as a foundation entity. The SEC is attempting to bring cryptocurrencies, ICOs, and other virtual exchanges under strict regulation. Hence it is practical that the team takes the required action in exhibiting advanced amenabilities towards the SEC in case they are closed down over trivial issues. This entity will be equipped to deal with all the global finances that are necessitated by such projects.
The Reddcoin team has also restructured the roadmap of this Reddit project.
The project has incorporated 4 new members to the team and motivated users of Reddcoin to freely interact with them on the various chat platforms available on social media. These members are all social media moderators and experts in their fields.
Using this background of information, active Reddit users are being repeatedly encouraged to log into Reddit and ask any kind of questions. The thread on Reddit already has received some brilliant insights from its users but one of the most important for any project is the marketing agenda of the project and how the development of the team is working with the goal of bolstering the visibility of Reddcoin as well as strengthening the Reddit project globally.
The mechanism behind Reddcoin
Like most other cryptocurrencies, Reddcoin works on a digital peer-to-peer network but it is a little more distinctive. The platform of Reddcoin was essentially established to serve the purpose of transferring payment and funds transfer via social media. Reddcoin was designed to function on all social media platforms. This means that people who run and promote their businesses on social media platforms can now receive and transfer funds using whichever platform they want.
The minting process of Reddcoin
Another characteristic that lends uniqueness to Reddcoin over other virtual currencies is that coins on this platform are not mined but minted. The process of minting only necessitates an unlocked wallet containing RDD coins.
Conclusion
Partnering with Reddit is a highly positive step for Reddcoin to gain more momentum in the social media space. This is because most crypto-traders and owners are regular users of social media platforms like Telegram, YouTube, Twitter, and Facebook. The AMA project will help Reddcoin to increase its user base significantly. The assimilation of social media into the payment mechanism of Reddcoin is a fruitful project. The network will keep on expanding owing to the fact any wallet holder who works on a computer can mint Reddcoin. Reddcoin holds immense potential to explode once people start using cryptocurrencies on social media to make transactions.
We will be updating our subscribers as soon as we know more. For the latest on RDD, sign up below!
Disclaimer: This article should not be taken as, and is not intended to provide, investment advice. Global Coin Report and/or its affiliates, employees, writers, and subcontractors are cryptocurrency investors and from time to time may or may not have holdings in some of the coins or tokens they cover. Please conduct your own thorough research before investing in any cryptocurrency and read our full disclaimer.
Image courtesy of Text100 via Flickr
3 Things to Avoid if You Want Your ICO to Succeed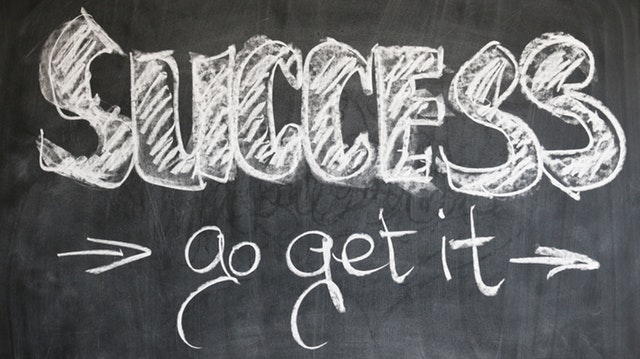 Initial Coin Offerings, or ICO, have become quite popular in 2017, which is something that also continued throughout 2018. In fact, there were hundreds, if not thousands of them so far. However, no matter how many of them were organized, most never managed to make it into the market and achieve their goals.
Analysts claim that there are a lot more failed ICOs than there are successful ones, which has caused a lot of people to simply give up on the idea. However, many are still curious to know what went wrong, and while failed ICOs can be studied for years without discovering absolutely every flaw, some of the bigger ones can be spotted right away.
This is why we will now list top three reasons why so many ICOs failed, and everyone who is thinking about launching one should pay close attention.
1. The lack of demand for the product
According to estimates, around 60% of ICOs often fail at the first stage simply for the lack of interest in what they offer. When someone comes up with an idea and launches an ICO in order to raise money, they are presuming that people will be interested in investing in this idea. In addition, prior to making an announcement that an ICO is coming, it is wise to ensure that the announcement will be heard in the first place.
Additionally, ICOs need to be approved by appropriate…
Reasons Behind The New Bitcoin Crash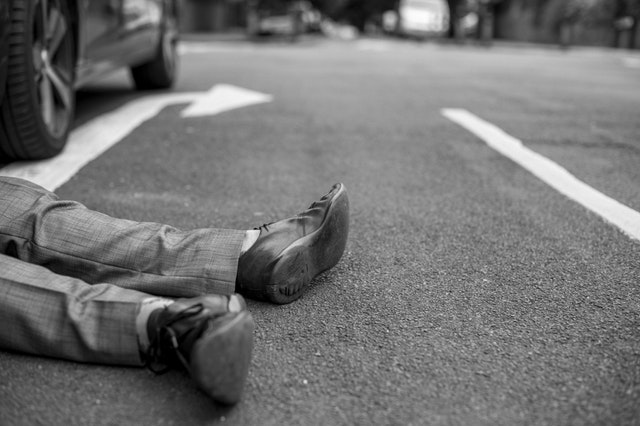 Cryptocurrency investors and supporters experienced quite a shock last week with the latest Bitcoin crash. Almost every single one of top 100 cryptocurrencies trading in the red. Not only that, but most of them experienced massive losses, often larger than 12%, or even 15%.
The event was unexpected and all cryptos, with the exception of a handful of stablecoins, lost a large part of their value. However, as always, Bitcoin is the one receiving the most attention, especially since this is the first time that BTC has dropped below $6,000 in a long while. Right now, Bitcoin is still losing value, with its current price being at $5,503.11 per coin, and a drop of 12.76% in the last 24 hours.
After the initial shock, a lot of investors started wondering and researching the new crash. The main question still remains: Why did this happen?
While this is more than understandable, especially considering how much money, time, and patience people have invested in crypto, the reasons behind the new crash remain obscure to many. Because of that, we are now going to explain two events that are most likely to be causing this situation.
1. The selloff
This is believed to be the main reason for the new crash of Bitcoin. The selloff came as a consequence of the last year's bull run, which has launched BTC and other coins to entirely new heights. Because of that, numerous…
Here's Why This Coin Still Has Wings (WINGS)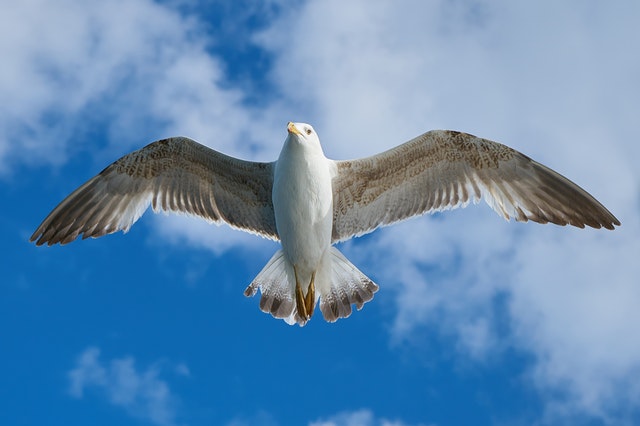 WINGS, a decentralized crowdfunding platform based on the Ethereum blockchain, has had a great run over the past two months. Culminating in a peak of US $.23 just a few days ago, the currency behind the product has more than doubled since it's lows of early September.
Despite the slight downturn WINGS is currently experiencing, this crypto-favorite may not be done running up the green candles on your favorite exchange just yet. A small drop like we had today was actually expected and could be considered healthy by long-term investors. These dips are also appreciated by those of us waiting to get in on a project we feel has real potential. WINGS has shown us that potential and is now presenting a great buying opportunity for speculators and traders looking for the next wave of support to lift this coin into the stratosphere.
What is WINGS?
WINGS was created to nurture project proposals via the Decentralized Autonomous Organization (DAO) model. Using blockchain networks and smart contracts, the platform allows the WINGS community to promote proposals with the greatest chance of positive returns. WINGS, in essence, is a decentralized forecasting ecosystem, where token holders are given an incentive to make choices concerning projects on the platform.
The DAO is a popular concept for crypto-projects that want to remain entirely on the web. Using the peer-to-peer technology of blockchain and smart contracts to enforce the rules of participation is…