OmiseGo Participating in Its First AMA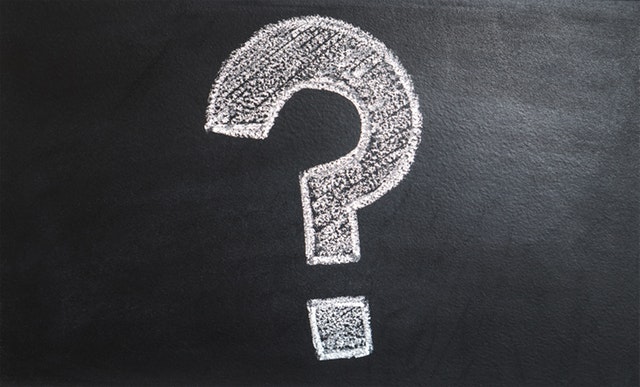 The objective of OmiseGo, as is known, is to amalgamate traditional financial system and blockchain technology and to ensure interoperability. Through their network. OmiseGo plans to use digitized financial tools to build a decentralized system where the user needs to open a bank account for financial freedom. A person should have financial freedom and bank accounts do not play any role in this, as per the OmiseGo team.
OmiseGo is currently ranked 21 on the coinmarketcap.com cryptocurrency list and has attracted many blockchain enthusiasts around the world. The OmiseGo team had recently decided to run an AMA (Ask Me Anything) to answer all questions their fans might have. Let's take a peek into OmiseGo's future through their clarifications.
Plasma or Cosmos
The OmiseGo team had announced in April 2018 that a "hard spoon" would occur between them and Cosmos. According to Jae Kwon, the CEO of Cosmos, a hard spoon is "A new chain that takes into account state from an existing chain; not to compete, but to provide broad access." The hard spoon takes in the residue of a given token and then duplicates them onto another chain. Thus, duplicates would be created of all the OmiseGo (OMG) token balances onto a Tendermint chain. It will be connected to Cosmos.
The decision was taken by the OmiseGo development team such as to focus on the creation of Plasma decentralized exchange (DFX). The Tendermint team, for the time being, will work on Cosmos OMG DEX. The development team had assured in the AMA that Tendermint will support the OMG hard spoon project and is even confident that the results will even surpass that of Plasma OMG DFX. The team referred to it as a 'healthy competition'. As per the AMA, the focus of OmiseGo has always been on increasing global financial freedom rather than on becoming the highest grossing blockchain company.
OmiseGo had replied to a Reddit user's question of an advantage of duplicating DEX on Tendermint, "More DEXes means more optionality for users, and competition spurs innovation … All exchanges want to eat up as much liquidity as possible; ours will be no different. The two DEX's will not be duplicated: the Cosmos OMG DEX is being designed and developed by Tendermint as a Cosmos zone, while the Plasma OMG DEX is being designed and developed by OmiseGO to run on Ethereum and scale using Plasma." OmiseGo is currently exploring support in the SDK wallet for both the exchanges.
Marketing Strategy
Eager questions were raised in the AMA about OmiseGo's marketing strategy, especially in the United States and Europe. OmiseGo had said that the team had been working hard to develop new relationships and technology and their marketing campaign had been quite successful in Asia. As the initial release of the OMG network progresses, the team has been focusing more on its adoption globally. Developing educational tools and support networks, and making connections with potential contributors are also being focused on currently. This basically shows that OmiseGo is going all the way for mass adoption of their project. As per the team, the OMG Network access points will ensure ease of use. But, OmiseGo is being careful about not taking up too aggressive marketing strategies.
"We're building relationships, asking questions, and learning about the use cases people are looking for in order to build a platform that is as flexible and customizable as possible. At that point there is nothing to sell; there is simply a solid foundation on which any user or provider can build whatever they dream up, which begets a self-perpetuating cycle of awareness and adoption."
Partnerships
Even though there was curiosity about OmiseGo's upcoming partnerships, the team was bound by non-disclosure agreements and could not to reveal much. The team is also currently thinking about how to collaborate with mobile payment providers such that the users are in an advantageous position. OmiseGo team responded, "This includes ground research – for example, we are currently conducting a multi-year field study in Indonesia to better understand payment values and behaviors, existing infrastructure and the impacts that decentralized payment systems are likely to have on the environment." Talks are also that the team is open to becoming a partner of ShinanCard. ShinanCard is a popular name in the banking and payments industry of South Korea. They are jointly working on the future of digital payments services.
Concluding Thoughts
There is the hint from AMA of OmiseGo that the release of OMG Network will most probably be in the third quarter of this year. The reason behind doing this AMA, as per the OmiseGo team, is to clarify any doubt regarding the integration of the present financial infrastructure and expecting more people to join the process and 'profit from their value-add participation'. OmiseGo is all about building a structure that will facilitate free transfer of value and promote the freedom to use it.
For the latest cryptocurrency news, join our Telegram!
Disclaimer: This article should not be taken as, and is not intended to provide, investment advice. Global Coin Report and/or its affiliates, employees, writers, and subcontractors are cryptocurrency investors and from time to time may or may not have holdings in some of the coins or tokens they cover. Please conduct your own thorough research before investing in any cryptocurrency and read our full disclaimer.
Image courtesy of Pexels
VOLUM uncorks its track and trace platform for global alcoholic beverage producer ISBG
VOLUM onboards global wine and spirits producer, ISBG, to simplify its supply chain process with a track-and-trace platform that digitizes and reduces traditional paperwork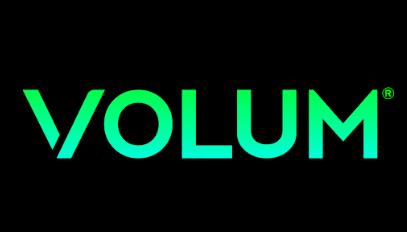 ESTONIA — March 2019 — VOLUM, the blockchain ecosystem for enterprises, is announcing that ISBG, a global producer of alcoholic beverages incubator, is partnering with VOLUM to implement its platform into its sales and distribution process. The VOLUM platform digitizes and simplifies both traditional paperwork and the supply chain process, using its operational smart contracts.
A supply chain can be a difficult process to track and trace. A comprehensive system of organizations, activities, information, and resources have to be accounted for, not to mention the overwhelming amount of paperwork. So, what's a large corporation to do, if it truly wants to accelerate its supply chain while cutting back on paper waste? VOLUM has developed a blockchain framework that allows enterprises to convert traditional paperwork into a digital process while safeguarding all transactions and steps within a company's supply chain.
VOLUM leverages blockchain technology with an ecosystem that is specifically designed for farmers, manufacturers, distributors, public utilities, governing agencies, financial institutions, and IoT data hosts. The VOLUM…
Blockchain-Focused ETF Arrives on London Stock Exchange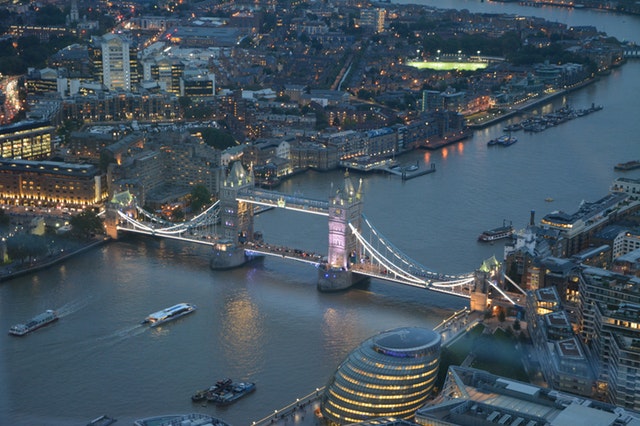 The crypto community is still waiting for the US SEC to approve Bitcoin ETFs, with speculation which application might get approval being one of the hottest topics in 2018. However, come 2019, the US government shutdown dragged on, and the Bitcoin ETF request which had the most potential to see a grant got withdrawn by the very companies that submitted the application.
While the question of BTC ETF remains hanging in the air, blockchain-focused ETFs seem to be a different matter entirely. In a recent announcement by an independent investment managed firm called Invesco, the company has stated that it was about to launch the largest blockchain-focused ETF in the world. They managed to go through with this plan, and the ETFs have reached the London Stock Exchange today, March 11th.
The exchange-traded fund includes a portfolio containing as many as 48 different firms which are bringing exposure to the emerging technology. Among them, there is Taiwan Semiconductor Manufacturing, which is a well-known creator of chips used for crypto mining, as well as the CME Group, which is the first regulated exchange in the US which launched Bitcoin futures. There are many other well-known companies as well, such as Intel, Microsoft, and others.
Chris Mellor, the Invesco's head of ETF equity product management in Europe, said that blockchain has a huge potential to increase earnings, even though…
Could Jeff Bezos Turn to Bitcoin to Hide Fortune from Wife?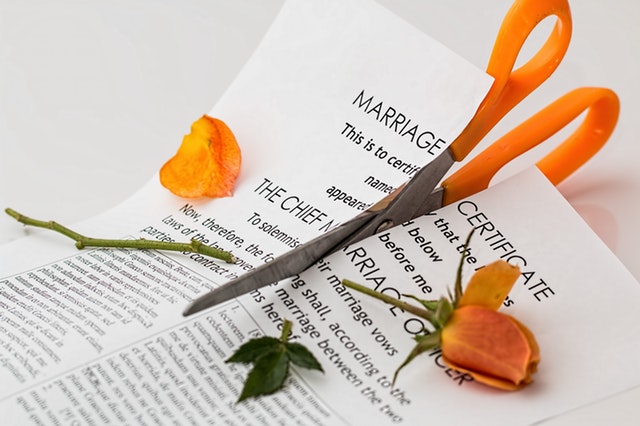 Amazon's Jeff Bezos has made numerous headlines recently due to his overly-publicized divorce, which shows all signs of being one of the most expensive ones — if not THE most expensive one — in modern history. According to estimates, it might cost him as much as $70 billion, which will make his soon-to-be-ex-wife the richest woman in human history.
However, as the process continues to unfold, many have started wondering if things may have ended up differently for Bezos if he turned to Bitcoin for help.
Bitcoin as a divorce tool?
In the last several years — since Bitcoin and other cryptos hit fame — many have started turning to BTC during their divorce proceedings. In fact, it can even be said that using the largest cryptocurrency in this way has become a new trend. The trend has been gaining so much strength that numerous law companies started including advice on what to do in regards to Bitcoin as part of their websites.
However, while the trend has been picking up in recent years, it is nowhere near as easy as it might seem. For example, if there is even a suspicion of a spouse having undisclosed holdings appears during the divorce process, it might be enough to impact the final decision of the judge. In other words, even if there is a complete lack of evidence, but…