Ripple (XRP) relieves as regulators start to acknowledge crypto's reality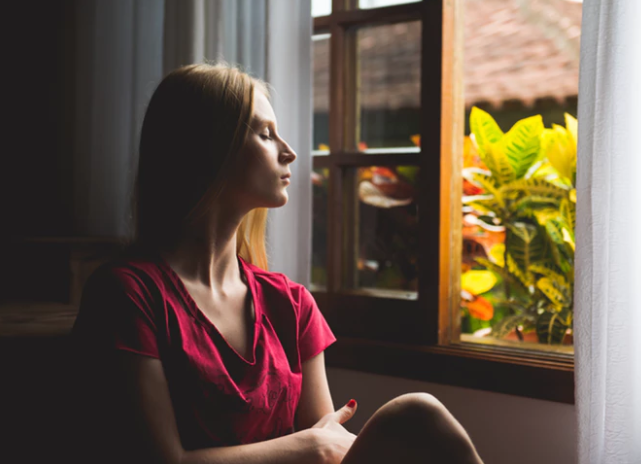 There is a dilemma in the past few months of whether some specific cryptos such as Ripple's (XRP) should be classified as securities or not. This debate seems to be coming to an end, and that's good news for the crypto. It appears that regulatory bodies are beginning to acknowledge the fact that cryptocurrencies can't function without blockchain. The two are attached and can't be separated if decentralization is to be actualized.
Ripple as a company scored a little, finally, as on Wednesday, August 29th, its efforts to combine multiple cases filed against it got proceeded successfully.
A Superior Court of California labeled a suit against Ripple (by an investor named David Oconer) as the 'complex litigation,' which means the case will now get coordinated alongside other suits against Ripple (XRP), and not separately.
So, does this suggest that regulators might be starting to realize Ripple's XRP and cryptocurrencies' reality in general? We've reasons to believe so, let's shed some lights on them concerning a couple of things from the recent past.
So, over the past few months, the crypto sphere hasn't been favorable for investors worldwide, and worst of it all is that investors are beginning to have doubts due to the pending regulatory measures.
However, even regulatory bodies do not really understand the differences between blockchain and cryptos and how they work. As a result, regulatory authorities aren't still certain on the cryptos to regulate.
In the recent past, Sopnendu Mohanty, the chief Fintech head at the Monetary Authority of Singapore, addressed central banks, international development officials, and other attendees at the G20 forum. He stated that utility tokens or cryptocurrencies are a critical aspect of the decentralized system that shouldn't be overlooked.
How regulators can solve the pending debate
Mohanty's statements came at the time when the discussion on how regulations can be made and which cryptos should be categorized as securities caused lots of arguments. An end to the debate and the restructuring of regulatory policies will benefit Ripple and the crypto market being that cryptocurrencies are utilities and are,
"Incentives and security models upon which open, permissionless and censorship-resistance transaction-recording systems are built."
When regulatory bodies begin to understand the importance of cryptos and how technically coordinated there are, then, they might start supporting these tokens.
And of course, the only way to support these coordinated cryptos is to bring great regulations that would enhance their growth – which is the only way that could solve the problem between authorities and the use of digital currencies.
The viewpoint of regulators and Ripple's problem
It is important to know that authorities and regulators are beginning to understand blockchain and cryptos than they did in the past.
They also know that these cryptos have real-life problems that they want to solve. With that in mind, authorities and regulators can manage cryptos by making use of anti-laundering laws. Categorizing them as either a security or not seems out-of-date.
Furthermore, regulators are making plans to portray Initial Coin Offerings as scams in which investors need to be aware of.
On the other hand, a major problem like that Ripple has is the debate that it needs to meet some criteria before it can be listed on major exchanges. With the fact that regulators seem to understand the reality of cryptocurrencies, then, it would be easier for Ripple's XRP to achieve certain milestones that seem unachievable.
The Standpoint of SEC on ICOs and Exchanges
The US SEC seems to be acting slow with lots of exchanges and cryptocurrencies migrating to countries that are welcoming. However, because authorities are getting knowledgeable about blockchain and cryptos, there could be a U-turn in the future.
SEC on its own have defined what it means if a digital token is a security or not, and regulatory bodies are making sure they make good policies. However, the acknowledgment of regulators will foster the growth of the crypto market and also bring back the confidence investors once had.
The difference between Ripple and XRP (again)
Recently, Ripple tried to let everyone know the difference between Ripple (the company) and XRP (its cryptocurrency). The statement was reported by The Hatch Agency, a company that represents Ripple. The company stated that,
"Ripple is a technology company that solves the problem of cross-border transactions. While XRP is an independent digital asset. The XRP ledger is the open-source blockchain behind it."
Chief marketing strategist of Ripple further added,
"XRP is a digital asset that trades on its own that's owned by lots of people in lots of places. We happen to own a lot of XRP – we own a lot of cash, chairs, and computers – but the company is called Ripple and we sell software."
The reason why the company decided to make these statements is that SEC did not add both Ripple and XRP in its June announcement on the position of Bitcoin and Ethereum. However, with the fact that regulators seem to be informed better about the reality of digital tokens now, it is going to be a relief for Ripple.
If the authorities can probably proclaim Ripple as not a security, then, it indeed will be good news for investors.
Final words
Since regulators are beginning to get informed about blockchain and cryptos, and also taking the step to distinguish between safe and unsafe cryptos and ICOs, we could see a big crypto bull run soon. And of course, the latest win by Ripple in California court can be regarded as the first step in favor of the blockchain firm.
For the latest cryptocurrency news, join our Telegram!
Disclaimer: This article should not be taken as, and is not intended to provide, investment advice. Global Coin Report and/or its affiliates, employees, writers, and subcontractors are cryptocurrency investors and from time to time may or may not have holdings in some of the coins or tokens they cover. Please conduct your thorough research before investing in any cryptocurrency and read our full disclaimer.
Photo by Natalia Figueredo on Unsplash
Bitcoin about to drop to 4k, how will the market recover?
It's no secret that the cryptocurrency market (including Bitcoin) has been under a bearish run since last December 17th and it's been going down steadily over the previous eleven months. But nobody was ready for the way in which the bears hit the market this November 14th.
It was just insane. The market capitalization for crypto went to its lowest point in a very short time. Bitcoin, which is crypto's canary in a coal mine (so to speak) dropped below the 5k mark. It's trading at $4,443 as we write this article and is expected to hit the 4k mark if things keep going in the same direction.
Can the trend change? Is there any good news to report? Any reason to be hopeful? The answers are: yes, yes, and yes.
The trend can and will change. We know this because drops as dramatic as the current one have already happened four times over the last ten years. Every time the market has bounced back to reach previously unexpected (allegedly impossible) heights.
About good news to report. There's plenty. Blockchain projects like Ripple, Cardano, Stellar Lumens, Tron, and some others have reached impressive milestones this year. They are gaining adoption, becoming useful in the real world and securing strategic partnerships.
Also, even in the bearish climate, the crypto infrastructure has kept snowballing so you'll be hard pressed to find any place in the world in which you…
Kobe Bryant to Attend niTROn Summit 2019 Hosted by TRON as A Special Guest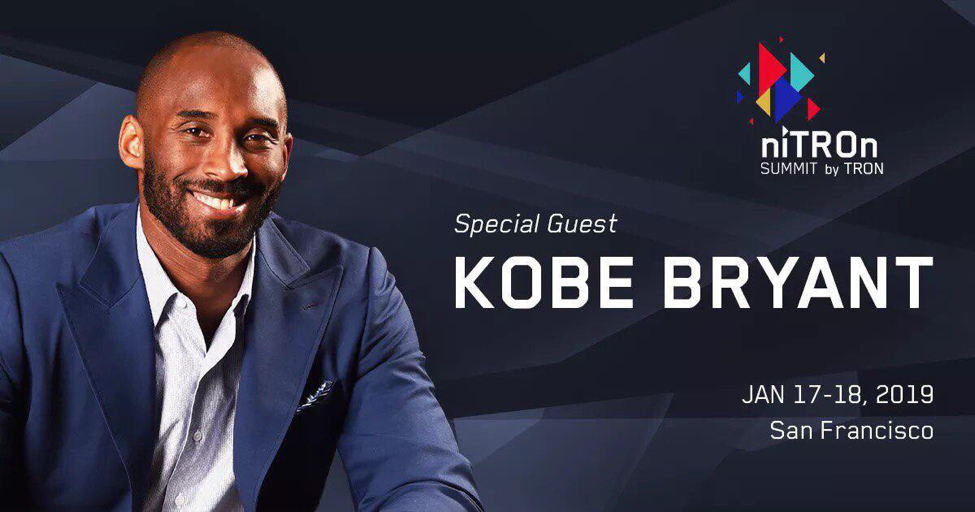 Event Hosted by Tron, niTROn Summit 2019, will take place at Yerba Buena Center for the Arts in San Francisco, USA, on January 17 – 18, 2019.
One of the foremost blockchain protocols in the industry that is committed to a vision of a truly decentralized internet; a platform that offers high-scalability, high-availability, and high-through-put, serving as the foundation for all decentralized applications in the TRON eco-system. The TRON protocol uses an innovative interface for smart contracts to improve compatibility with the Ethereum smart contract environment.
niTROn SUMMIT provides attendees with a platform for communication on a wide range of projects and allows practitioners, as well as KOLs from other industries to congregate and share blockchain solutions and innovations that will lead to groundbreaking technological advancements.
The summit will showcase TRON's projects with follow up insights from the members of the community. Kobe Bryant, former NBA superstar, will attend the summit as a special guest.
After having achieved greatest as a sports superstar, Kobe boasts several entrepreneurial successes in the business world. His career as a basketball player was marked by 1-time regular season MVP, 2-time Finals MVP, 5-time champion, 2-time scoring champion,  4-time All-Star Game MVP, 18-time All-Star, 1-time Slam Dunk Contest champion, 11-time All-NBA First Team selection, 2-time All-NBA Second Team selection, 2-time All-NBA Third Team selection, 9-time All-Defensive First Team selection, 3-time All-Defensive Second Team selection, 17-time Player of the Month, 32-time Player of the…
Stellar Lumens and XLM: All you need to know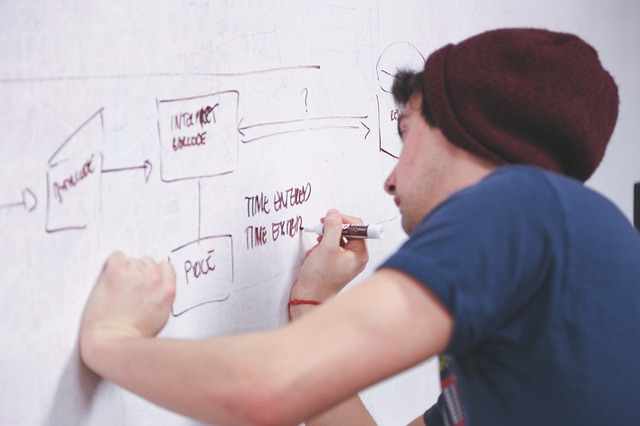 Stellar Lumens is a blockchain project that includes the XLM token. It's meant to connect banks, payments, and people. How? By making money transfers around the world quicker, safer, more efficient, available to people that are usually outside the banking system at a cost so low that it's almost free.
Millions of people are using Stellar already. It's considered to be the closest project to Ripple (hence, its main competitor). But Stellar has found more use cases than Ripple so far and a strategic alliance with IBM. Those two things will end up determining Stellar's success in the long run.
Stellar's leadership, staff, and the team have raised a few doubts in the past. This project was founded by Jed McCaleb who also founded Ripple and eDonkey. The network's governance and centralization could improve regarding transparency as well.
That being said, Stellar's adoption and development have grown exponentially in a short time. It's become one of the leaders regarding blockchain structure. And it's been in the crypto verse's spotlight for several reasons.
With all those successes, Stellar Lumens could do a better job when it comes to decentralized apps. In third-generation blockchain projects, smart contracts and dApps are crucial. This could allow competitors like Tron, Ripple or EOS to gain advantages over Stellar.
But Stellar's versatility is such that it might disrupt many different markets. As a payment tool, it can affect the virtual (and the real-world)…