Ripple (XRP) relieves as regulators start to acknowledge crypto's reality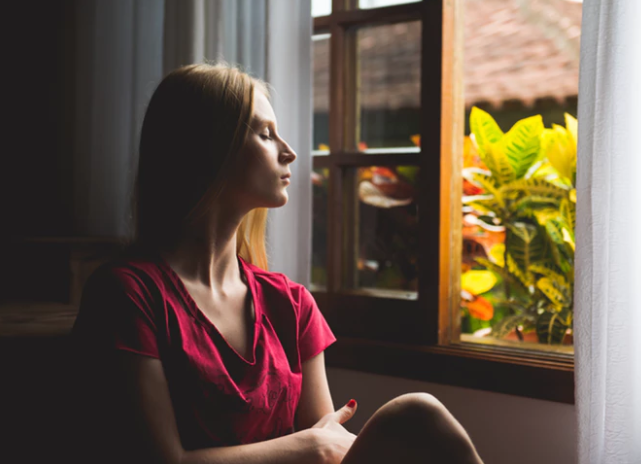 There is a dilemma in the past few months of whether some specific cryptos such as Ripple's (XRP) should be classified as securities or not. This debate seems to be coming to an end, and that's good news for the crypto. It appears that regulatory bodies are beginning to acknowledge the fact that cryptocurrencies can't function without blockchain. The two are attached and can't be separated if decentralization is to be actualized.
Ripple as a company scored a little, finally, as on Wednesday, August 29th, its efforts to combine multiple cases filed against it got proceeded successfully.
A Superior Court of California labeled a suit against Ripple (by an investor named David Oconer) as the 'complex litigation,' which means the case will now get coordinated alongside other suits against Ripple (XRP), and not separately.
So, does this suggest that regulators might be starting to realize Ripple's XRP and cryptocurrencies' reality in general? We've reasons to believe so, let's shed some lights on them concerning a couple of things from the recent past.
So, over the past few months, the crypto sphere hasn't been favorable for investors worldwide, and worst of it all is that investors are beginning to have doubts due to the pending regulatory measures.
However, even regulatory bodies do not really understand the differences between blockchain and cryptos and how they work. As a result, regulatory authorities aren't still certain on the cryptos to regulate.
In the recent past, Sopnendu Mohanty, the chief Fintech head at the Monetary Authority of Singapore, addressed central banks, international development officials, and other attendees at the G20 forum. He stated that utility tokens or cryptocurrencies are a critical aspect of the decentralized system that shouldn't be overlooked.
How regulators can solve the pending debate
Mohanty's statements came at the time when the discussion on how regulations can be made and which cryptos should be categorized as securities caused lots of arguments. An end to the debate and the restructuring of regulatory policies will benefit Ripple and the crypto market being that cryptocurrencies are utilities and are,
"Incentives and security models upon which open, permissionless and censorship-resistance transaction-recording systems are built."
When regulatory bodies begin to understand the importance of cryptos and how technically coordinated there are, then, they might start supporting these tokens.
And of course, the only way to support these coordinated cryptos is to bring great regulations that would enhance their growth – which is the only way that could solve the problem between authorities and the use of digital currencies.
The viewpoint of regulators and Ripple's problem
It is important to know that authorities and regulators are beginning to understand blockchain and cryptos than they did in the past.
They also know that these cryptos have real-life problems that they want to solve. With that in mind, authorities and regulators can manage cryptos by making use of anti-laundering laws. Categorizing them as either a security or not seems out-of-date.
Furthermore, regulators are making plans to portray Initial Coin Offerings as scams in which investors need to be aware of.
On the other hand, a major problem like that Ripple has is the debate that it needs to meet some criteria before it can be listed on major exchanges. With the fact that regulators seem to understand the reality of cryptocurrencies, then, it would be easier for Ripple's XRP to achieve certain milestones that seem unachievable.
The Standpoint of SEC on ICOs and Exchanges
The US SEC seems to be acting slow with lots of exchanges and cryptocurrencies migrating to countries that are welcoming. However, because authorities are getting knowledgeable about blockchain and cryptos, there could be a U-turn in the future.
SEC on its own have defined what it means if a digital token is a security or not, and regulatory bodies are making sure they make good policies. However, the acknowledgment of regulators will foster the growth of the crypto market and also bring back the confidence investors once had.
The difference between Ripple and XRP (again)
Recently, Ripple tried to let everyone know the difference between Ripple (the company) and XRP (its cryptocurrency). The statement was reported by The Hatch Agency, a company that represents Ripple. The company stated that,
"Ripple is a technology company that solves the problem of cross-border transactions. While XRP is an independent digital asset. The XRP ledger is the open-source blockchain behind it."
Chief marketing strategist of Ripple further added,
"XRP is a digital asset that trades on its own that's owned by lots of people in lots of places. We happen to own a lot of XRP – we own a lot of cash, chairs, and computers – but the company is called Ripple and we sell software."
The reason why the company decided to make these statements is that SEC did not add both Ripple and XRP in its June announcement on the position of Bitcoin and Ethereum. However, with the fact that regulators seem to be informed better about the reality of digital tokens now, it is going to be a relief for Ripple.
If the authorities can probably proclaim Ripple as not a security, then, it indeed will be good news for investors.
Final words
Since regulators are beginning to get informed about blockchain and cryptos, and also taking the step to distinguish between safe and unsafe cryptos and ICOs, we could see a big crypto bull run soon. And of course, the latest win by Ripple in California court can be regarded as the first step in favor of the blockchain firm.
For the latest cryptocurrency news, join our Telegram!
Disclaimer: This article should not be taken as, and is not intended to provide, investment advice. Global Coin Report and/or its affiliates, employees, writers, and subcontractors are cryptocurrency investors and from time to time may or may not have holdings in some of the coins or tokens they cover. Please conduct your thorough research before investing in any cryptocurrency and read our full disclaimer.
Photo by Natalia Figueredo on Unsplash
How Cryptocurrencies Will Change Online Gambling in the Future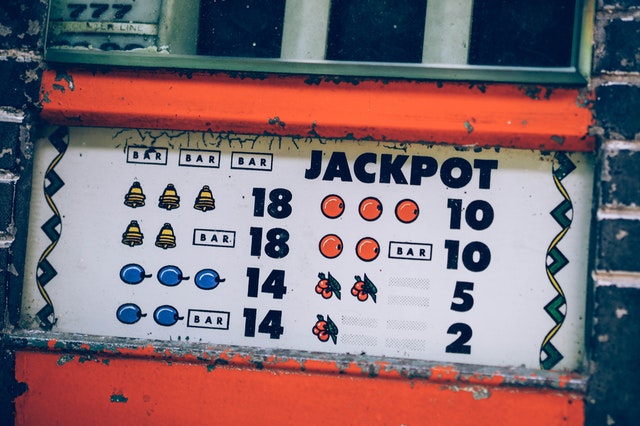 Anyone who has followed online gambling since the beginning can tell you that things don't stay the same for long. One of the reasons for this is that technology improves at such a ridiculously fast pace, and innovators in this industry are able to match up with those technological changes pretty quickly.
An innovation in technology that the Internet gambling industry has really learned from is cryptocurrency, with bitcoin in particular leading the way. We've seen it emerge as an alternative banking method, but it's going to change the industry as a whole in ways that people can't quite understand yet.
A Post-Legality Era
Something that has eluded online gambling since its inception is the idea of a global governing body. As it stands right now, each individual country (and smaller units of jurisdiction) have their own governing bodies that oversee in the industry. A lot of these laws are tied to banking laws, and that's where the legality of playing in bitcoin casinos becomes such an interesting topic.
In the present, we're seeing country-based regulatory bodies from places like Malta, Gibraltar and the United Kingdom start to work together and recognize each other's licenses more and more. That's taking serious steps towards having a global governing entity, and once that happens, the role of bitcoin is going to be even larger than it is now because it'll…
VOLUM (VLM) Announces Commencement of Token Generation Event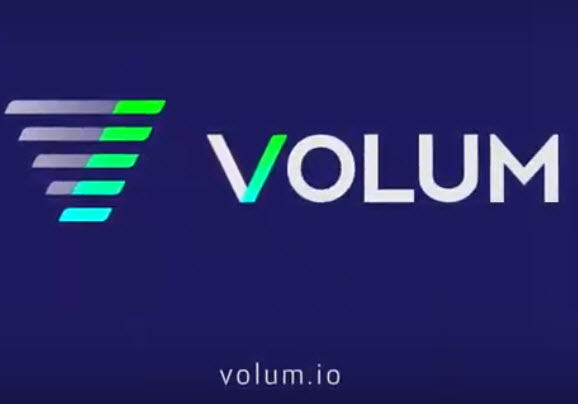 ESTONIA, May 4, 2019 – VOLUM (the "Company"), a multi-dimensional blockchain technology holding company, is thrilled to announce the commencement of the Volum (VLM) Token Generation Event ("TGE") beginning on Saturday, May 4. The VLM utility token is the native cryptocurrency powering the VOLUM supply chain and logistics management platform.
Driven by algorithmically intelligent software tailored to logistics and supply chain management, along with Internet-of-Things ("IoT") integrated functionality, and a backbone of hybrid public and consortium blockchain architecture, the platform is organized around the Volum (VLM) token. The VOLUM TGE will be managed by deploying ERC20 tokens on Ethereum Mainnet to maximize future access to cryptocurrency exchanges.
The VOLUM platform operates as a comprehensive control center for supply chain and logistics management operations. Companies who use this platform will be able to carry out a wide range of blockchain transactions including: Payments, Rewards, Purchase Orders, Legal Contracts, Regulatory Compliance, Taxation, Shipment Management, Letters of Origin, Customs Documents, Inputs/Outputs and Inventory Ordering, Delivery/Parcel Tracking, IoT Monitoring and Reporting, Big Data Analytics, and Inputs and End-Product Tracking/Traceability.
"The total addressable market for a blockchain-based supply chain solution is nearly $54 trillion globally, with the majority of the world's workers playing some part of this equation" noted Arnaldo A. Detrés, CEO of Bengala Technologies, LLC, the principle blockchain developer working to build the VOLUM platform. "However, blockchain solutions have been unable to…
How to Secure Yourself in Relation to Bitcoin: Top VPN Services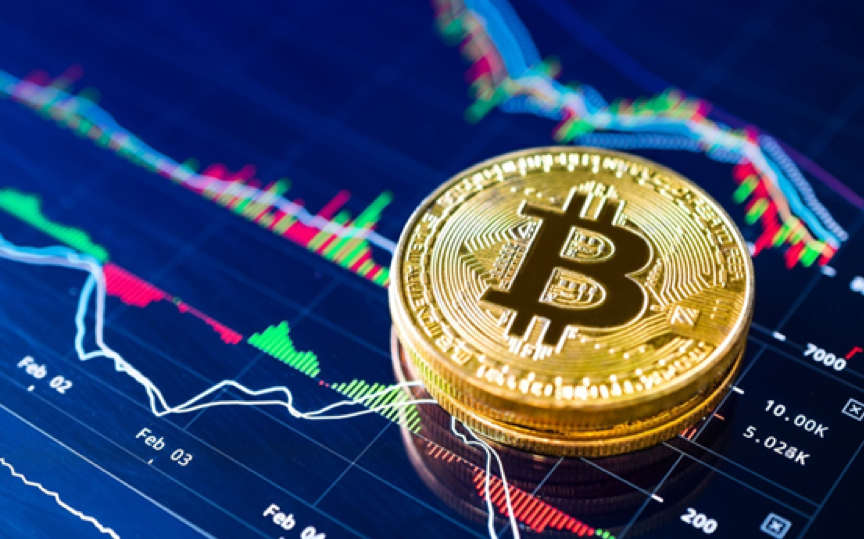 Nowadays, more frequently people opt to use cryptocurrency such as Bitcoin while dealing with financial transactions for its convenience, so its increasing prevalence isn't round-of-the-mill phenomenon but still, its users need to create fully protected cooltechzone to secure their data.
Recently, a great abundance of VPNs have started to accept it as a way of payment and it definitely makes sense: one buys VPN to retain anonymity on the Web, so why not to use the privacy-focused payment method? Paying for a VPN service with Bitcoins or any other cryptocurrency secures personal data from curious eyes leaving no traces.
What is a VPN?
Virtual Private Network (VPN) is generally presented by the group of linked to each other computers via the Internet. VPN boosts protection and provides a high level of anonymity to all types of Internet connections.
Security
While the connection to the ordinary Wi-Fi networks, a user usually gets access to the Internet directly, thus he becomes vulnerable to the hackers and the malware attempting to steal his personal data. On the other hand, applying VPN one transmits and gets data in encrypted form which makes it protected.
Anonymity
Generally, isn't hard to trace an Ip-address of any user and to identify his location with sufficient accuracy. With the help of VPN, the attacker will only get the address of the removed computer. Undoubtedly, the safeguard…