Recap: Ripple and Santander connect to Apple Pay and use Touch ID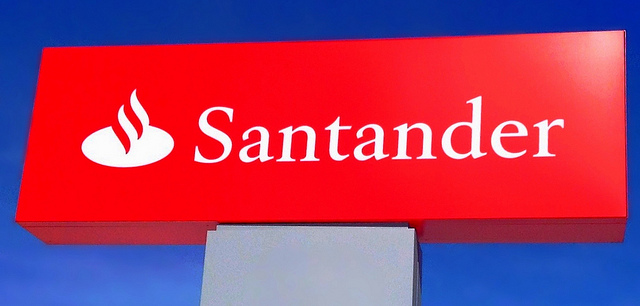 Not too long ago, Banco Santander's UK branch has released new publicity in which it boasts about its strategic alliance with Ripple. The picture says that international transfers are now done over blockchain technology (from 10 to 10,000 pounds) and that it connects to Apple Pay and uses Touch ID. It also explains that time and cost are "drastically reduced" and that new types of transactions around the globe are enabled through Ripple. This is huge.
Banco Santander is not a Wall Street or a Swiss bank. It's Spanish, so it's not considered to be among the classic clique of the world's banks. That being said, it's huge. It has a presence all over the world, and it's considered to be the best bank on the planet as of now. That's just context.
More important is that Santander is using Ripple's technology in production. Many banks (more than a hundred) around the world have announced an intention to use Ripple's blockchain and software to process their international payments, but they are not committed.
They're adopting the technology in tests in order to find out if it really suits them, and can be easily integrated into their current services. Not so with Santander. Santander is in the Ripple wagon 100% and it's already experiencing the benefits.
Santander & Ripple… "it connects to Apple Pay and uses Touch ID"

Thx @XRP_VETERAN pic.twitter.com/FAuO160Ids

— XRP_Canada ✌🏽 (@XRP_Canada) November 22, 2018
For crypto enthusiasts (especially Ripple fans) this is very significative news. Every transaction performed by Santander on behalf of its costumers over the Ripple blockchain creates demand for XRP. This drives the price up. Just remember that in the current horribly bearish market we've seen for nearly a year now (with the three last weeks being truly bloody) Ripple's XRP has been the coin that's performed the best.
Yes, it's lost value too. But everybody is losing value, and Ripple's red numbers are in the one-digit region, while everybody else's is in two numbers. Let's put it in words anybody can understand: over the last couple of weeks, XRP has outperformed everybody, including Bitcoin. It even became the second largest digital asset by market capitalization. This resilience comes, in part, because of Santander's use of XRP to settle international payments.
Let's review this partnership's history briefly.
Last March, both Ripple Labs and Banco Santander announced that the Spanish giant was experimenting with several of the RippleNet liquidity products and creating pilot programs based on Ripple's blockchain. This made Santander notice the levels of certainty, transparency, speed and low cost that are just impossible using the traditional financial tools.
Ed Metzger, Santander's innovation head talked at Swell (Ripple's yearly conference) about the way in which the bank will use Ripple's xCurrent to improve their customer's experience. He noted,
"We believe that financial services is moving to a world of open platforms where companies collaborate to deliver excellent customer service for their customers, and that's at the core of what we're doing with OnePay FX."
What is OnePay FX, I hear you ask? It's a mobile app developed by Santander, deployed for its customers, that went online last October 2nd. It was initially available in Spain, Brazil, the UK, and Poland. Mr. Metzger explained further that the app allows customers to process international transactions seamlessly, quickly, cheaply and easily.
Metzger added that,
"One of our customers was in Italy on holiday and parked in the wrong place. He needed to pay a fine and didn't have his banking card. He was able to use the app to immediately pay the fine, and stop his car from being towed away. It's four or five clicks to do something that would have taken an awful, awful long time in the past."
While many of Ripple's impressive strategic partnerships are still in the test stages, some of them are already working real-time in the real world. Santander is the poster boy in this context. It's validating Ripple's products and tokens. So don't hate Ripple. It's making crypto useful to people who don't even know they're using it. This is why XRP has stayed stable in the current market debacle, and that's why it will stay so in the future.
For real-time trade alerts and a daily breakdown of the crypto markets, sign up for Elite membership!
Disclaimer: This article should not be taken as, and is not intended to provide, investment advice. Global Coin Report and its affiliates, employees, writers, and subcontractors are cryptocurrency investors and from time to time may or may not have holdings in some of the coins or tokens they cover. Please conduct your own thorough research before investing in any cryptocurrency and read our full disclaimer.
Image Courtesy of Flickr.
How is the Crypto Market Changing?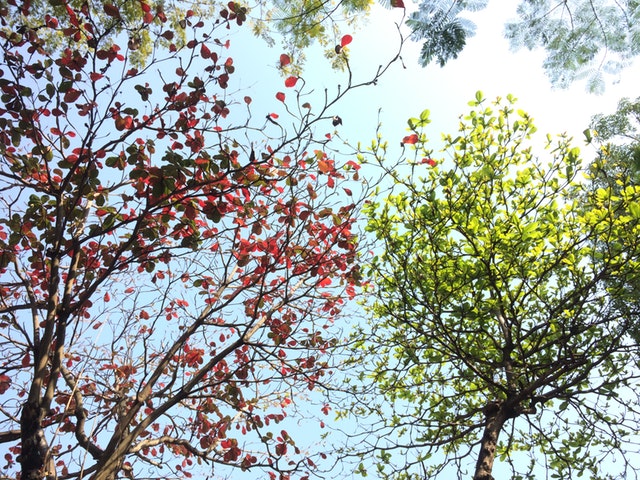 It has been around a month and a half since the start of 2019, and there are already some pretty obvious changes in the way the crypto market operates, especially when compared to the last year. Early 2018 was almost a complete opposite. The previous year started with cryptocurrencies at their strongest, only to see them crashing down after a few weeks. Back then, the ICO model was still quite strong, and so was the hype surrounding the crypto space. New investors kept entering the space, and new startups emerged with their tokens ready to be sold.
As the year progressed, things started to change. The prices continued to drop, the ICO model went down from around $1.4 billion in raised funds at the beginning of the year to only $100 million in the last month.
The ICO model lost investors' trust, as many of the projects turned out to be either too weak to survive after the crypto winter struck, or scams which tricked investors out of their money and disappeared. Not to mention that the increase in ICOs popularity attracted the regulators who cracked down on them pretty hard, especially in the US.
With all of that happening, it is of a small surprise that the investors started giving up on ICOs, especially with the constant drops in prices which saw even the largest coins…
What Caused So Many Investors to Turn to Bitcoin in 2017?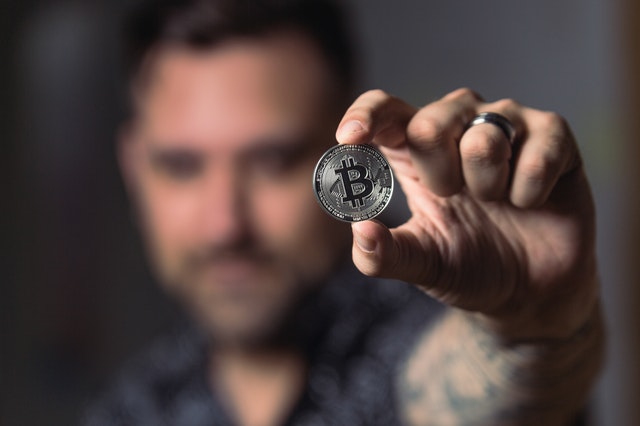 Bitcoin (BTC) has been growing increasingly popular in recent years, especially in the last two. About five weeks ago, the coin celebrated its 10th birthday, however, while it has been an entire decade of its existence, it was basically unknown to anyone who is not a particularly interested in new technologies. This all changed in 2017, when Bitcoin's price skyrocketed from $1,000 to $20,000, making it the biggest trend of the year.
Suddenly, the entire world heard of its name, and cryptocurrencies finally got their place under the spotlight. Investors continued to arrive at the crypto space, cash was flowing, hundreds of new coins emerged, and more optimistic analysts predicted Bitcoin's price going even higher, potentially reaching $50,000, $100,000, and more.
However, as we know today, it was not to last. 2018 was barely a few weeks in when the market crashed, the prices started dropping, and investors started selling. The profits were quickly lost for anyone who did not cash out in time, and these days, Bitcoin's price sits at around $3,812. The crash reminded everyone that cryptocurrencies remain as volatile as ever and that they still pose a risk for investors. But, people already knew this, so why did they invest in the first place?
Bitcoin is alluring
The first thing…
Top 5 Presidential Candidates Thoughts About Bitcoin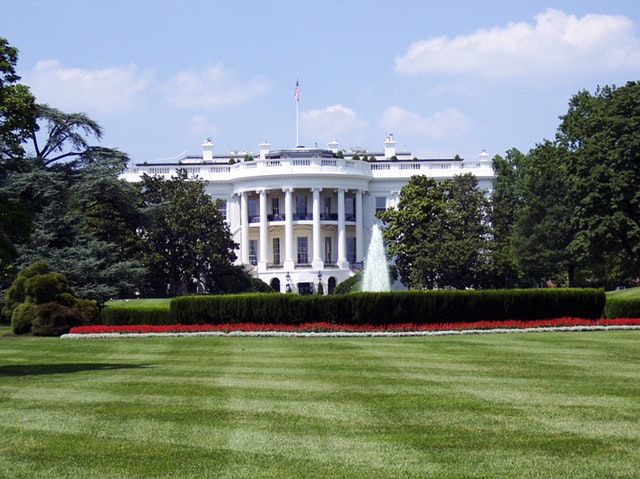 The cryptocurrency space is growing larger and has more impact on our everyday life with each new year. Despite the low prices and market crashes in 2018, the situation on the market seems to be taking a turn for the better, especially after a new surge that started on February 8th. However, as we progress through another year of cryptos' fight for survival and adoption, the 2020 US Presidential Elections continue to approach.
With that in mind, it might be worth knowing what the current major Presidential candidates think about the crypto space, and Bitcoin (BTC), in particular. Of course, no one can know who will get elected and whether the next US President will be a crypto investor or someone who will have no problems with imposing even stricter regulations that might limit the market's potentials.
Even so, we can at least see what they had to say about the crypto industry, and form some sort of expectations regarding the future based on that. It should be noted that the list does not include every candidate, only the major ones, and those who decided to take a notable stance towards Bitcoin.
1) Cory Booker
Let's start with the Democratic candidates, the first of which on our list is Senator Cory Booker. Unfortunately, Sen. Booker did not reveal what his thoughts are on Bitcoin and the crypto industry,…