Recap: Ripple and Santander connect to Apple Pay and use Touch ID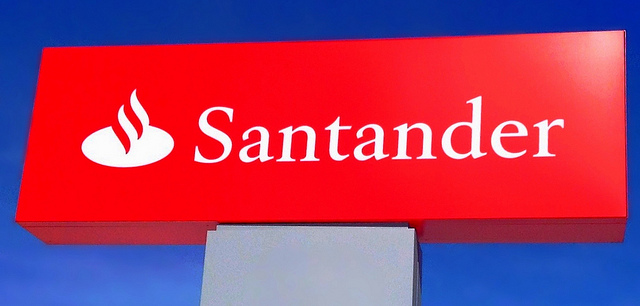 Not too long ago, Banco Santander's UK branch has released new publicity in which it boasts about its strategic alliance with Ripple. The picture says that international transfers are now done over blockchain technology (from 10 to 10,000 pounds) and that it connects to Apple Pay and uses Touch ID. It also explains that time and cost are "drastically reduced" and that new types of transactions around the globe are enabled through Ripple. This is huge.
Banco Santander is not a Wall Street or a Swiss bank. It's Spanish, so it's not considered to be among the classic clique of the world's banks. That being said, it's huge. It has a presence all over the world, and it's considered to be the best bank on the planet as of now. That's just context.
More important is that Santander is using Ripple's technology in production. Many banks (more than a hundred) around the world have announced an intention to use Ripple's blockchain and software to process their international payments, but they are not committed.
They're adopting the technology in tests in order to find out if it really suits them, and can be easily integrated into their current services. Not so with Santander. Santander is in the Ripple wagon 100% and it's already experiencing the benefits.
Santander & Ripple… "it connects to Apple Pay and uses Touch ID"

Thx @XRP_VETERAN pic.twitter.com/FAuO160Ids

— XRP_Canada ✌🏽 (@XRP_Canada) November 22, 2018
For crypto enthusiasts (especially Ripple fans) this is very significative news. Every transaction performed by Santander on behalf of its costumers over the Ripple blockchain creates demand for XRP. This drives the price up. Just remember that in the current horribly bearish market we've seen for nearly a year now (with the three last weeks being truly bloody) Ripple's XRP has been the coin that's performed the best.
Yes, it's lost value too. But everybody is losing value, and Ripple's red numbers are in the one-digit region, while everybody else's is in two numbers. Let's put it in words anybody can understand: over the last couple of weeks, XRP has outperformed everybody, including Bitcoin. It even became the second largest digital asset by market capitalization. This resilience comes, in part, because of Santander's use of XRP to settle international payments.
Let's review this partnership's history briefly.
Last March, both Ripple Labs and Banco Santander announced that the Spanish giant was experimenting with several of the RippleNet liquidity products and creating pilot programs based on Ripple's blockchain. This made Santander notice the levels of certainty, transparency, speed and low cost that are just impossible using the traditional financial tools.
Ed Metzger, Santander's innovation head talked at Swell (Ripple's yearly conference) about the way in which the bank will use Ripple's xCurrent to improve their customer's experience. He noted,
"We believe that financial services is moving to a world of open platforms where companies collaborate to deliver excellent customer service for their customers, and that's at the core of what we're doing with OnePay FX."
What is OnePay FX, I hear you ask? It's a mobile app developed by Santander, deployed for its customers, that went online last October 2nd. It was initially available in Spain, Brazil, the UK, and Poland. Mr. Metzger explained further that the app allows customers to process international transactions seamlessly, quickly, cheaply and easily.
Metzger added that,
"One of our customers was in Italy on holiday and parked in the wrong place. He needed to pay a fine and didn't have his banking card. He was able to use the app to immediately pay the fine, and stop his car from being towed away. It's four or five clicks to do something that would have taken an awful, awful long time in the past."
While many of Ripple's impressive strategic partnerships are still in the test stages, some of them are already working real-time in the real world. Santander is the poster boy in this context. It's validating Ripple's products and tokens. So don't hate Ripple. It's making crypto useful to people who don't even know they're using it. This is why XRP has stayed stable in the current market debacle, and that's why it will stay so in the future.
For real-time trade alerts and a daily breakdown of the crypto markets, sign up for Elite membership!
Disclaimer: This article should not be taken as, and is not intended to provide, investment advice. Global Coin Report and its affiliates, employees, writers, and subcontractors are cryptocurrency investors and from time to time may or may not have holdings in some of the coins or tokens they cover. Please conduct your own thorough research before investing in any cryptocurrency and read our full disclaimer.
Image Courtesy of Flickr.
Australia progressively develops a crypto scheme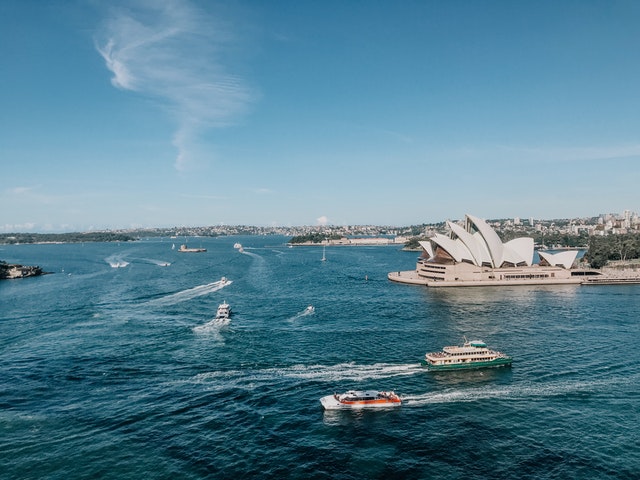 Cryptocurrency and the Bitcoin first entered our vocabulary in 2009. It has been 10 years and up to now many people recognize this terminology, however, it is not really used for payment. Despite it is slow progression worldwide, Australia is a growing market for it. Gambling and online casino is also strongly developing in Australia and it is using more digital exchanges. According to various statistics – online casino Australia is a widely researched topic and surely is attracting more and more people along with cryptocurrencies. There had been some changes in taxation and cash payments, so it is very likely that Australians will go digital and buy cryptocurrency very soon.
Australia has legalised cryptocurrency since 2017 with the support of the government. They have to be treated as property and subject to Capital Gains Tax(CGT). The change in tax law surely demonstrated how Australia is progressing towards digital.
In 2018, new cryptocurrency exchange regulations came into place and it got more complex. The new rules required exchanges to be registered with the Australian Transaction Reports and Analysis Centre (AUSTRAC) in order to prevent deceptive activity.
Australia looks ready to include Initial Coin Offerings (ICOs). They are cryptocurrency's way of community funding, which came into public back in 2014. Although it has been banned in China and criticized By the Us, Australia keeps being open to new possibilities…
Behold The Cryptopreneurs – Overcoming The Obstacles Facing The Blockchain Industry
Integrating blockchain technology is fast becoming a necessity for enterprise ventures and small or large businesses, but with a growing number of choices in the tech revolution, it's difficult to pick a direction without feeling overwhelmed or taken advantage of. This is where BEHOLD THE CRYPTOPRENEURS comes in.
Private keys, the myth of anonymity, and the battle against anarchist ideology are only a few of the difficult challenges faced by businesses that want to incorporate blockchain into their culture. Author Dennis H. Lewis guides the reader through those challenges and helps them discover the true potential of investing in this new economic paradigm.
Every business has pain points that must be overcome in order to branch out and thrive in an ever-changing commercial environment. Blockchain has real world solutions and cryptopreneurs are not limited to the cryptocurrencies they invest in but rather how they seize economic and technological opportunities to make it work for them.
Innovation, trust, and solutions can differentiate your business from all the noise, but without a solid marketing plan, a cryptopreneur can have the best idea and never get far. Remember: a million great ideas times zero market presence equals zero success.
Investors want to know there is public interest and enthusiasm in a project before they commit any money to it. As a cryptopreneur, you are tasked with generating that interest from the…
Can Sharding Fix the Limitations of Blockchain or is the Network Doomed?

Performance and scalability issues have bottlenecked the future development and real-life application of popular mainchains, such as Bitcoin and Ethereum. Many methods have been employed to solve this problem, but all of them have their own pros and cons.
The Impossible Trinity – safety, decentralization and scalability, coined by the blockchain world, bars the way to the future and the industry has fought hard to figure out an optimized solution. Sharding, proposed by Ethereum, has been viewed as one such candidate.
What is sharding?
Sharding technology splits a network into smaller partitions called shards, which contain an independent state and transaction history. The idea behind this is to divide a huge amount of workload into smaller pieces to make life easier for every participating node.
If sharding were to be adopted, each node will only need to keep a part of the network's information, instead of downloading the whole ledger, which can lead to a large data file. Subsets of nodes grouped into one shard will only process transactions specific to that shard. By doing this, the network will be able to process many transactions in parallel, and the performance will continue to increase with more nodes joining in, thus making the network highly scalable.

Continue Reading