What Smart Contract Services Can Do for a Business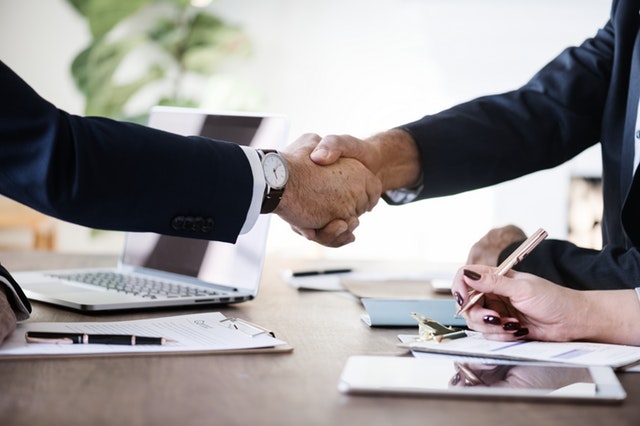 Smart contracts often generate a certain level of confusion. Coming from different perspectives, people define them in different ways, thus causing misunderstandings of the term within the context of what they can do for businesses. Some of the haze ensues from common definitions that don't draw a clear distinction between legal contracts and smart contracts.
Smart Contracts vs. Legal Contracts
Though smart contract services can replace some aspects of contractual law, they are definitely not a legal concept. They do support business transactions, but more in the sense of a technical solution for the digital realm in which companies search for new ways to make their projects more profitable. Smart contracts work by delegating certain transaction elements to the computer by giving it instructions with cryptographic code.
Smart contracts are a piece of code, which blockchain developers implant in decentralized networks. They work under a set of predefined, self-executable, known-to-all-parties rules.
Smart contract services simplify many of the processes that need to be otherwise completed or verified by humans, by transferring them to a computer. In this sense, a smart contract can be a reliable auditor.
Types of Smart Contracts
Bitcoin can be considered the first smart contract in the sense of current blockchain technology. However, the cryptocurrency is a fairly limited representative of the concept, as it doesn't depict all ways in which smart contract services work. Bitcoin is a smart contract executed on a fully decentralized network, without the interference of intermediaries or third-party fees.  
The Ethereum platform, in contrast, is not simply finance-based. Its Solidity development projects extend to business solutions. On Ethereum, developers create an open-source code to apply decentralized technologies in areas such as digital identity, voting, utilities and computing resources, to name a few.
Smart contracts can be applied to closed organizations. The Hyperledger project, for example, develops blockchain projects where decentralized networks are available only to specific participants who can join the group by invitation. Hyperledger is not fully public; businesses need to gain permission to be accepted in the inner circle. The difference between the Hyperledger projects and a 100 percent decentralized blockchain is in the business logic. It's more viable and efficient to create a closed platform for organizations that meet the integrity and trust criteria than to give every member of the public the same level of trust.
How Do Smart Contracts Work?
If you are considering smart contract services, a blockchain developer can create a contract that sets a range of criteria to validate multiple transactions. Transactions will not be limited to a simple give-and-take exchange of value. They can also include dates, qualities or quantities, and other specifications that must be met if the transaction is to be considered valid. The event takes place only after all conditions have been met by all transactional parties.
The instructions are embedded within the code and are impossible to change unless all parties agree to update the smart contract. For instance, a second stage of the transaction can't take place until the first one is completed. A typical example of a smart contract is a group signature, where a business transaction is valid only after a certain number of people have signed.
With smart contracts, businesses can gain a new level of protection against unknown outcomes. Because the records in a decentralized ledger are permanent, immutable and traceable, it's virtually impossible to get an outcome that wasn't planned by the parties.
Smart contract services have proven to be an effective solution for supply chain management. Each participant in a supply chain built on a decentralized blockchain has insight and access to the recorded transactions and can keep track of what happened at a certain point in time or location.
Immutability, permanency, and consensus are three important aspects of smart contracts that protect participants from unscrupulous activity. However, smart contracts are still executed on a computer network and are therefore vulnerable to mistakes made during their processing. Despite their imperfections, smart contracts can potentially help you develop new business solutions, such as avoiding multiple transaction fees, letting computers run secure transaction records, verifying recorded data, and even creating your own cryptocurrency.
For the latest cryptocurrency news, join our Telegram!
Disclaimer: This article should not be taken as, and is not intended to provide, investment advice. Global Coin Report and/or its affiliates, employees, writers, and subcontractors are cryptocurrency investors and from time to time may or may not have holdings in some of the coins or tokens they cover. Please conduct your own thorough research before investing in any cryptocurrency and read our full disclaimer.
Image courtesy of Pexels
We know what the Institutions are saying, but what are they doing?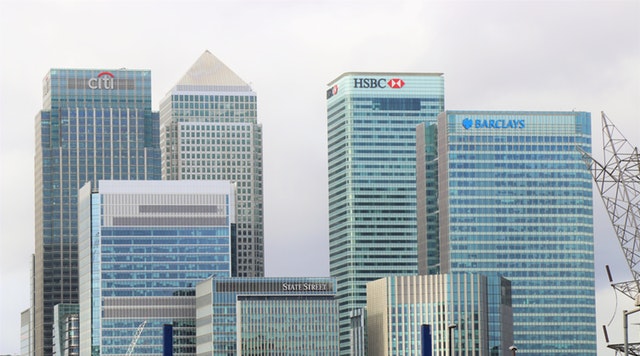 Many of us hear that institutions are buying tons of BTC, XRP, and other top 20 cryptocurrencies.  The thing is how much truth really is there to that when we cannot even see the market moving in any direction other than on a downtrend. Right now, many do not know this but there is the OTC or the over the counter exchanges that exist. These exchanges like OTC trading desks do the trades off the market hense over the counter. This means that it functions in the same way the black market functions as when you sell these items it is essentially off the books so to speak.
Why does all this matter? Have any of you seen this VIDEO with Tekka Tiwari. Here he explains what I love to say as listening with your eyes. He goes on to show how Wall Street legally manipulates the market, they throw out in the media and go into the limelight and bash the said stocks, or bitcoin. The result is that of them falling drastically as many panic sell the asset. While everyone is selling off tons of their assets when it gets close to the bottom, similar to where cryptocurrency is currently they buy it in droves. He explains how this is exactly what happened in the…
Why Is Coinbase Stalling With XRP?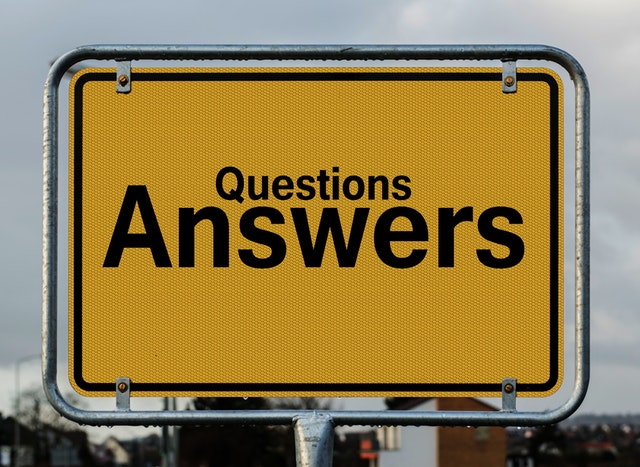 For a cryptocurrency project, getting their coin to Coinbase is one of their biggest goals. However, the popular exchange has become infamous over the years for only accepting a handful of top-ranking coins, while other ones were deemed unsafe for listing for various reasons. In the first half of 2018, however, Coinbase decided to distance itself from this old way of looking at things, and it has even announced that it will look into numerous altcoins, in order to locate and list the best among them.
Since then, the exchange has kept its word, and while it did not add dozens of new coins, they still did open up to a few projects, such as 0x and even Zcash.
However, for all this time, there was no mention of XRP, a cryptocurrency formerly known as Ripple, which is currently the second largest coin by market cap. Despite high demand, constant requests, and alike — Coinbase did not even consider adding XRP.
That is, until several days ago, when numerous reports of Coinbase considering another group of altcoins emerged. While the XRP community was very excited to see XRP listed as a candidate for a potential listing, many believe that it is still not going to happen.
Why Coinbase doesn't want to add XRP?
As mentioned, the XRP community has been asking for the addition of XRP for…
Why 2019 Will Be A Big Year For Crypto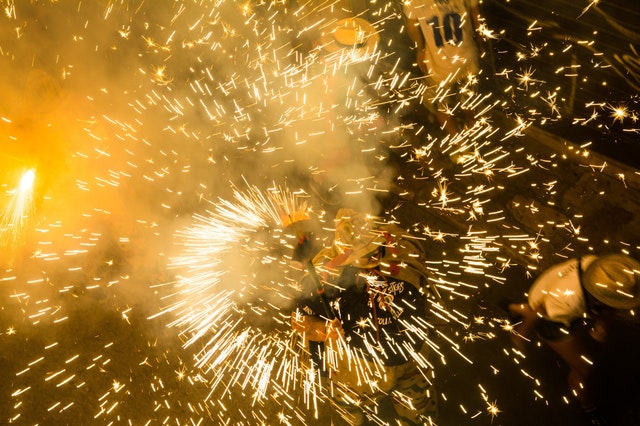 As 2018 is getting close to its end, a lot of crypto investors are turning their gaze towards the future. Considering the crypto bearish trend that has dominated this entire year, not to mention two big market crashes, it is of no surprise that everyone is more than ready to leave these harsh events behind.
However, a few questions still remain unanswered — what to expect in 2019? Is the situation going to change, or will there be just more of the same? Is investing now, when the prices are low, a good idea? These are the issues on every investor's mind right now.
What to expect in 2019 in terms of crypto value?
Understandably, after a year such as 2018, expectations of the future are quite high. The crypto scene is still in its infancy, as many analysts have stated numerous times. Add a few more issues, such as regulatory uncertainty, mistrust coming from institutional investors, and constant hacks, scams, and theft that have been a significant factor in this and previous years, and it's no wonder that the market keeps crashing.
However, there is more to it than that. Due to high volatility and no real control over cryptocurrencies, a massive bull run of 2017 brought cryptos to heights that were not supposed to be reached that early. Because of that, some analysts claim that, what…