TRON (TRX) Expectations for 2019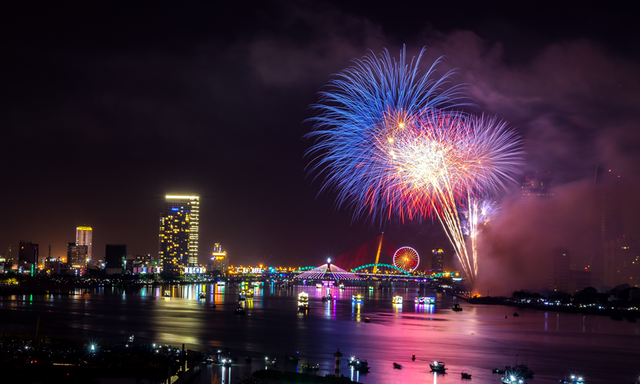 Even though it was not in the top 10 largest coins for the most part of 2018, TRON (TRX) was undoubtedly one of the most productive coins of the past year. It has already made a name for itself in the crypto community, and it achieved so much in 2018 that it is impossible to list and explain all of its achievements properly.
Indeed, TRX supporters are highly optimistic regarding this coin. Despite all the difficulties that cryptos had to go through in the previous year, the crypto community remains convinced that cryptocurrencies will eventually bounce back, no matter how long it takes. There may be significant changes in the structure of the market when this occurs, that much is not being questioned.
A lot of coins that are currently still active will likely disappear in the process, especially if they are weak projects with no proper support or plans for the future. However, there is a lot of people who firmly believe that TRON will not be among them and that this coin has excellent chances of being one of the most dominant cryptos in the future. The evidence certainly indicates that this way of thinking may be correct and that TRX has a lot of potentials to become one of the top coins of the third generation of cryptos.
TRON events and performance in 2018
Similarly to every other cryptocurrency out there, TRON has experienced significant losses in January 2018, after the market crash which eventually ended up taking away as much as 90% of most coins' value. Not a single crypto has recovered from the event to this very day, and it will likely not happen for a long time to come.
However, while its value may be low, TRON has made a lot of progress regarding pretty much everything else. There was a time when the coin was announcing new partnerships, listings, and similar types of support pretty much on a daily basis. Even now, its creator, Justin Sun, regularly posts updates regarding new listings, projects, events, and development details regarding the TRON ecosystem.
In 2018, TRON also managed to launch its TestNet, followed by MainNet, a token swap, several token burns, the election of Representatives, and finally — the purchase of BitTorrent, which led to its Project Atlas. Of course, this did not all come at once, and it actually took months of preparation, planning, and negotiating for everything to happen the way it did. However, this still doesn't make it any less impressive.
After its MainNet launch, TRON also started seeing a lot of development on its new blockchain, especially when it comes to dApps. While there are many projects that are dedicated to dApp creation — such as Ethereum, which started it all, EOS, NEO, and others — TRON appears to have something that other projects lack, something that makes its dApps much more successful.
It is because of this special ingredient that TRON dApp usage led to the coin breaking records in regards to daily transaction volumes. It still has only a few finished dApps, although many others are being created right now, and most of them will likely be completed at some point in 2019. Meanwhile, TRON's goals have not changed, and it still aims to revolutionize the entertainment industry and decentralize the web, with Project Atlas being its first big step on the road to achieve this.
What to expect from TRON in 2019?
Due to the crypto-unfriendliness of 2018, not a lot of people in the crypto community were sorry to see this year end. So far, 2019 is mostly viewed as the year of opportunities and untapped potential. The crypto market is not in great shape at the moment, especially when compared to the situation it was in late December 2017 and early January 2018.
However, while many have started rethinking their involvement with crypto, there are also those who firmly believe that things will get better. In TRON's case, the coin has had losses in 2018, as mentioned, and that much is true. However, it also used the year to set strong foundations and make preparations for a large takeoff, which might take it to the stars when proper conditions are met.
The project's current efforts mostly focus on developing its platform, building different projects (including Atlas), improving its DEX, and more. A lot of people see Project Atlas as TRON's biggest announcement of 2018, as well as the most important thing that coin's developers are currently working on.
As mentioned, it includes BitTorrent, which is the biggest reason why developers obtained it back in June 2018. The plan is to use BitTorrent's network to improve TRON's own reach, but also to help a lot of new crypto users enter the space by providing rewards for seeding content. While not a lot of people are expected to actually interact in TRX via BitTorrent, it will still reveal the possibilities of doing so to many.
It appears that TRON's moves mostly focus around building a community, expanding it, bettering it, and providing it ways to survive through rewards and similar forms of incentive. In addition, BitTorrent already started accepting payments in crypto, including TRX itself, BTC, and BNB. Not only that but it also just launched its own native, TRON-based token— BitTorrent (BTT).
The coin can be used for improving the speed of downloads and the entire network, in general, which is yet another way in which TRON plans to tokenize content sharing in its ecosystem. Considering the fact that BitTorrent supposedly has around 100 million users, many see cooperation with BitTorrent (and the entire Project Atlas) as the best decision TRON has made to this day.
For now, TRON is expected to continue development of its platform and its larger projects, with smaller ones also being expected from time to time. However, there is never much certainty when it comes to TRX, and a new big announcement might be just around the corner at any time.
For the latest cryptocurrency news, join our Telegram!
Disclaimer: This article should not be taken as, and is not intended to provide, investment advice. Global Coin Report and/or its affiliates, employees, writers, and subcontractors are cryptocurrency investors and from time to time may or may not have holdings in some of the coins or tokens they cover. Please conduct your own thorough research before investing in any cryptocurrency and read our full disclaimer.
Image courtesy of Pexels
Is there a Real Value to Binance Coin (BNB)?
Binance Coin (BNB) is one of the most interesting cryptocurrencies at the market right now. The coin was developed by the largest crypto exchange by trading volume in the world, and it only works within the exchange's ecosystem. However, it still managed to achieve what many believed was impossible — it stopped following Bitcoin's lead, and it started carving its own path.
At the very least, the coin is highly intriguing, but does it hold real value? This is a question that many in the crypto community have been asking for a while now, uncertain whether BNB is a worthy investment or not.
What gives BNB its value?
Binance Coin cannot be used for purchasing goods and services, like Bitcoin. It currently does not fuel a development platform like Ethereum. It cannot even be used as XRP for sending international payments. However, the coin had still managed to triple its price in the last three months and to surge when most other cryptocurrencies were seeing losses due to the last remnants of the crypto winter.
BNB managed to achieve all of this because of its use cases within Binance, but also because of its future potential. First of all, Binance is the largest crypto exchange in the world, with millions of customers, most of which use the exchange on a daily basis.
This means that the exchange inspires…
Top 3 Reasons To HODL Binance Coin (BNB)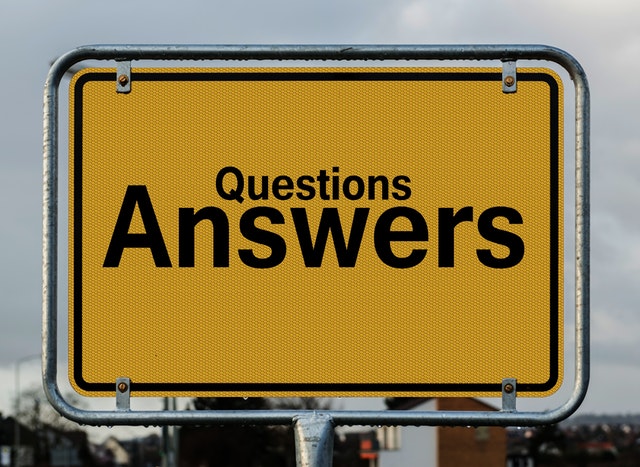 After 2018 crypto winter began, everyone involved with cryptocurrencies experienced quite a difficult period. The prices were down, weak projects started failing, and even the strong ones appeared to be in more trouble than they could face. The year was especially difficult for HODLers, as they expected that the coins' prices would continue to skyrocket. Instead, they lost a fortune, not even knowing if the prices will ever start returning to their former heights.
These days, things do not seem so bad anymore. The prices are still down, most of the coins are still at their newly-found bottoms, but smaller bull runs are improving the situation, while a massive one still remains somewhere in the future, at least according to optimists.
However, among the coins in the vast and diverse crypto market, one token stands out. Binance Coin is not exactly a typical cryptocurrency, and for many reasons. The biggest one is that it is one of the few tokens out there that does not follow Bitcoin's lead, at least not anymore. Whether that will change in the future remains to be seen, but for now, BNB appears to be going its own way, carving its own path through the crypto market.
Its price has increased by several hundred percents since the year began, and for now, it continues to grow. As such, it is perhaps more worthy…
Why Binance Could Become The First Centralized Company To Achieve Total Decentralization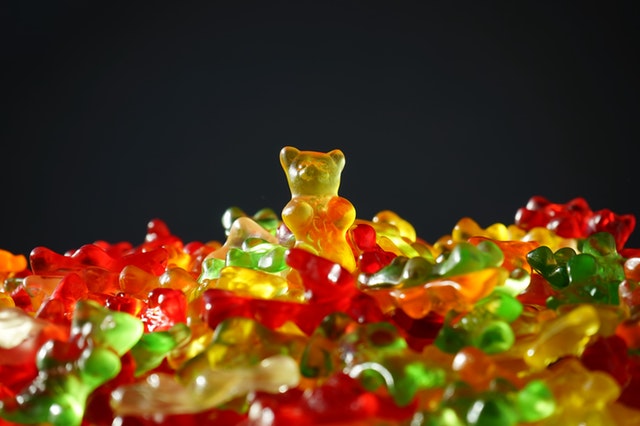 At this point, pretty much everyone who knows anything about cryptocurrencies knows that they are based on the concept of decentralization. The same is true for the blockchain technology. While there are some exceptions, such as certain stablecoins, most digital coins follow this principle.
This means that these coins, as well as their network, have no central authority, no single entity that would make choices and decisions that would impact others. However, while most coins managed to achieve this through different complex mechanisms and algorithms — one aspect of crypto trading still remains heavily centralized. We are, of course, talking about crypto exchanges.
Centralization of crypto exchanges
Most of the largest crypto exchanges out there are designed as companies, rather than community-operated platforms. The exchanges have their employees who designed them and developed special tools. They act as customer support, developers, innovators, and alike.
They also get to decide which coins will be listed and which are too weak, uncertain, or not fit to be found on the list. Exchanges are also responsible for keeping the traders' and investors' funds safe, which is why they typically develop their own wallets. As such, they are often targeted by hackers, as the coins are stored in an exchange wallet, waiting to be withdrawn, sold, or converted into different currencies.
This makes them extremely unsafe, and investors and traders are always…