Zilliqa (ZIL) Reveals New Partnership While Presenting Scilla for Smart Contract Security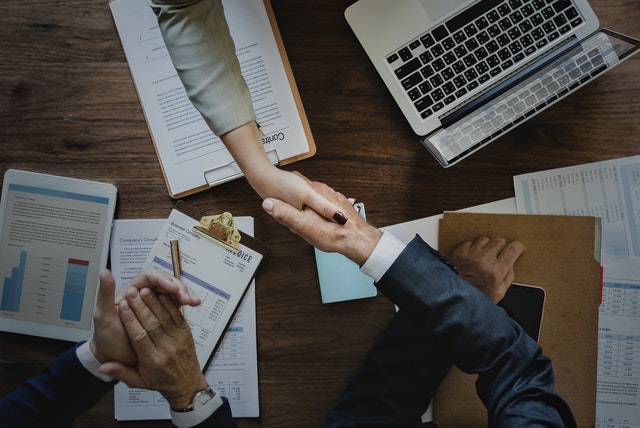 Zilliqa (ZIL) made an amazing progress for the past couple of months since it was officially launched and has managed to climb to the 25th spot on the global coin ranking list. ZIL also went past 1 billion dollars in its market capitalization. In addition to its most recent success, Zilliqa dev team decided to present their solution for smart contract security on a private meetup that was organized yesterday on May 23rd, in Singapore. Dev team presented Scilla on this occasion, showcasing scalability of a blockchain platform at its best.
Meetup in Singapore: Zilliqa Presents Scilla
What made Zilliqa climb to the top in the course of only a couple of months is most probably the concept of sharding that can be originally found in its whitepaper, prior to being launched as a part of the system of ZIL test net.
Thanks to this concept, ZIL made it possible for parts of the chain to be easily scaled to a smaller portion of the network, that way making this platform scalable and thus faster when it comes to performance.
That is exactly how Zilliqa makes possible for thousands of transactions to be processed in only a single second, making it one of the fastest blockchain operating ecosystems currently available.
The concept of sharding also interested Vitalik Buterin, so Ethereum's first man is considering on using sharding so that Ethereum network could adopt more scalability which would consequently result in faster traffic and less time for processing transactions.
Sharding, alongside with presenting partnerships and Scilla language was one of the reasons Zilliqa held the mentioned meetup in Singapore. However, the greatest portion of attention went straight to the presenting of the newly announced language that Zilliqa is using of providing maximal security for their smart contracts.
That is how all invited guests could witness a live demonstration of sharding and smart contract operations with Scilla.
Zilliqa: Scilla and the Smart Contract Security
Zilliqa was launched not so long ago, prior to being created by a team of academics from the National University of Singapore, as a way of providing the best solution for scalability issues.
As it is not a secret, many blockchain networks that are powered by top tokens and coins have troubles with finding a way of solving the problems they have with scalability.
That means that in the lack of scalable solutions, big platforms like Ethereum can face many forks, have difficulties with fixing bugs and implementing updates into the system, as well as having issues with jammed traffic, slow time for processing transactions, and of course there is a fear that investors might lose their interest in the technology that can't be fixed or manipulated with.
That is how Zilliqa came up with the sharding protocol, alongside with introducing the public to the new coding language Scilla.
ZIL dev team uses Scilla for their smart contract operations, claiming that this programming language enables maximal security for smart contracts.
The team decided to focus on providing smart contracts with security because they have previously concluded based on the extensive research that over 34.000 smart contracts suffered from various attacks, thus concluding that smart contract protocol generally makes up for a rather vulnerable asset.
Scilla, as it represents a coding language prone to bugs, can protect smart contracts from any attack and illegal manipulation by fixing the previously found and analyzed security issues.
Zilliqa and Mindshare Partnership
Besides from presenting a live demo of Scilla coding language and sharding protocol, Zilliqa dev team talked about their latest partnership, which concluded the meetup as a very successful introspective of Zilliqa.
Although not more than 3 months old, ZIL makes up for an amazing solution for scalability and smart contract security, addressing the biggest problems known to blockchain ecosystems and providing solutions for such issues.
Apparently, Zilliqa has partnered up with Mindshare, a creative company that meets the goals that ZIL has for the future development.
In the spirit of the announced partnership, Zilliqa will be awarding 5 million dollars for different projects that should be developed on their network.
Given the fact that Mindshare is actually a marketing company, Mindshare will use Zilliqa platform for marketing campaigns of two different companies presented by Mindshare.
How is Zilliqa doing at the Current Moment?
After four days of trading in the red, we can still see the market plummeting with the recently adopted trend.
Although Zilliqa seems to be thriving during the course of the last three months since it was first launched as an ICO, we can now see ZIL dropping against the dollar.
After the latest change in the market, ZIL has dropped by -10.78% against the dollar, while it is also dropping against ETH and BTC by over -1% and -4%.
Following the latest change in the market, ZIL can be traded at the price of 0.11$ per one unit.
For the latest cryptocurrency news, join our Telegram!
Disclaimer: This article should not be taken as, and is not intended to provide, investment advice. Global Coin Report and/or its affiliates, employees, writers, and subcontractors are cryptocurrency investors and from time to time may or may not have holdings in some of the coins or tokens they cover. Please conduct your own thorough research before investing in any cryptocurrency and read our full disclaimer.
Image courtesy of Pixels
3 Coins Coinbase Will Adopt Next
Coinbase is one of the largest and most popular cryptocurrency exchanges in the world. However, throughout its existence, it was very picky when it comes to which coin it will adopt. So much so, that it has become a very large achievement to get support by the exchange.
Recently, however, Coinbase has decided to act on its users' wishes and expand its list of accepted coins. In theory, this was a big deal, and the exchange actually started looking into a lot of coins. However, it only adopted a few of them. Right now, Coinbase is supporting Bitcoin, Ethereum, Bitcoin Cash, Ethereum Classic, Litecoin, USD Coin, Basic Attention Token, and 0x.
Even so, Coinbase wishes to add more of them, but only after it ensured that the coins are a part of legitimate, non-controversial projects. As a result, the entire crypto community started speculating about which coins will be added next. This will also be something that we will try to answer today, by listing three projects that are the most probable candidates.
3. EOS
EOS or Ethereum On Steroids, as some like to call it, is a more than a decent project that has made headlines multiple times this year due to its progress. It managed to launch its own MainNet, which made it perfect for dApp development and smart contract creation. This makes it similar to ETH, but many…
What Will It Take For Bitcoin (BTC) To Rise Again?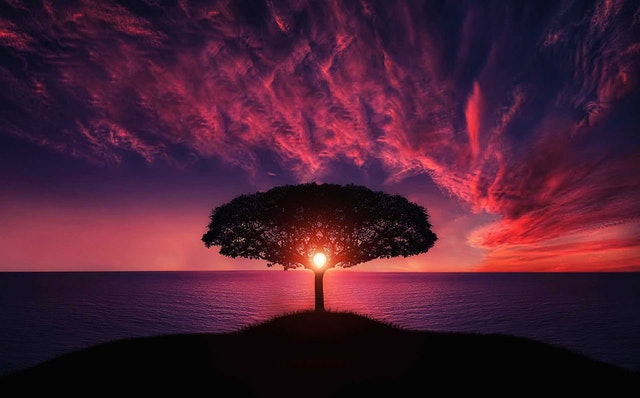 It is no secret that 2018 has been a terrible year for cryptocurrencies when it comes to their value. Things looked so bright during the first few days of this year, with Bitcoin hitting $20,086 per coin, and every altcoin reaching new heights. However, it was not to last, and soon enough, the market crashed, and prices went down.
What followed was months and months of a heavily bearish market that kept pushing the prices further and further down. It prevented any attempt of recovery, although several of them gave it their best shot.
Despite a situation like this, crypto investors never forgot the potential of Bitcoin, and many have been predicting another bull run that would have the same results. Those expectations were quite large, and potentially even unrealistic at first. Now, however, as the year approaches its end, it doesn't seem like anything will happen. The community started to wonder why that is, and what would it take for another bull run to emerge, which is what we will try to answer right now.
What does Bitcoin need in order to have another bull run?
1. Bringing regulation
The crypto space remains highly unregulated in most parts of the world, which is one of the largest reasons why BTC remains dormant. While there are attempts to regulate it, these attempts are made even more difficult due to the fact that the market is constantly changing and…
Stellar plans to Airdrop 150 Million USD in XLM to Blockchain Wallet Users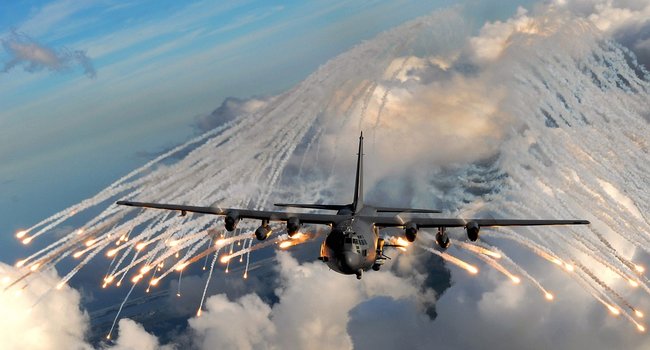 Recently the Stellar Development Foundation partnered with Blockchain Wallet to airdrop $150 million value of XLM, to the owners of the wallet. The Block declared that the first batch of XLM would be shared this week for all users who signed up to use the Blockchain wallet.
The team behind the stellar Development Foundation hopes that this partnership will make XLM a real rival for other cryptocurrencies from the market.
The co-founder of Stellar, Jed McCaleb declared the following about the airdrop:
"We believe that airdrops are central to creating a more inclusive digital economy. Giving away lumens for free is an invitation to communities to design the services they need.

By working with Blockchain to increase the availability and active use of lumens on the network, we will increase the network's utility by many orders of magnitude."
Just $25 value of XLM each
To share some respect to the worth of XLM will distribute for each user, the team of Blockchain wallet declared that after verifying the identity when signing up to the wallet, $25 value of XLM will be shared to each. Furthermore,  there will be a first- come and the first-served clause in this airdrop which says:
" Offer available until XLM giveaway supply is depleted. Limit of one XLM airdrop per person, unless participating in any bonus activities.

A person can receive the XLM airdrop in only 1 Blockchain Wallet.  XLM…