Monero: The Secured and Untraceable Cryptocurrency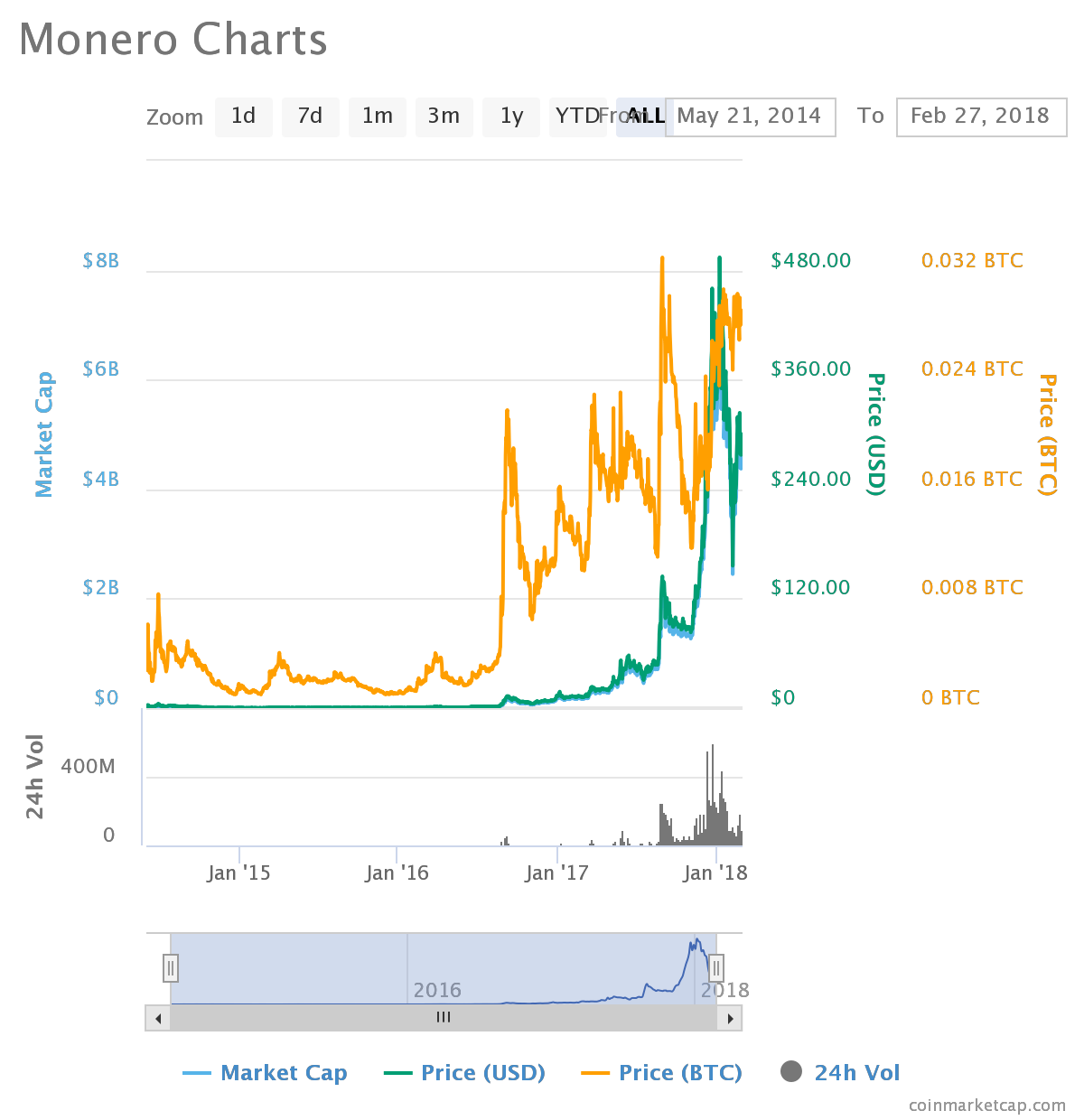 Since the advent of Bitcoin in 2008, a large number of cryptocurrencies have come up by 2018 and many are on the line. Monero, launched in April 2014, like the other cryptocurrencies, is based on the blockchain technology.
The Story behind the Origin of Monero
The first real-life application of CryptoNote, Bytecoin was launched in July 2012. The application layer protocol, CryptoNote supports several decentralized cryptocurrencies. CryptoNote differs from the application protocol that fuels Bitcoin in several aspects. It was observed that Bytecoin was often used to conduct trades. By that time almost 80% of the crypto coin was published. The developers then decided to fork the Bytecoin blockchain and the newly formed coin would be named Bitmonero. Later, it was renamed as Monero. A block is mined every two minutes in the Monero blockchain.
Monero has gone through substantial improvement phases since its launch in 2014. Monero currently has a team of seven core developers and five of them continue to remain anonymous.
Basic Features of Monero
Monero respects privacy thereby, uses cryptography to hide the sending and receiving addresses from the viewers in case of any transaction.
Monero offers fungibility where an individual unit of a currency can stand-in for another. Monero thus does not have to face the risk of censorship.
In case of Monero, the transaction process is easier and faster. People do not have to wait for multi-day holding periods for confirmation of one transaction. Also, the crypto coin is safe from 'capital controls'.
Monero has multiple keys unlike Bitcoin, Ethereum, and other cryptocurrencies. The public view key of Monero is used to generate the 'one-time stealth public address'. It is the destination of the recipient. The private view key of Monero scans the blockchain for the recipient such that s/he can access it. The second part of the Monero address is called public spend key. The address length of Monero is 95 characters that include the public view and public spend keys.
The privacy of the sender and the receiver in case of Monero blockchain is maintained by ring signatures. The role of the ring signatures is to combine the user's account keys with the public keys received from the Monero blockchain. This way the outsiders cannot link a user to a signature.
| | | |
| --- | --- | --- |
|   | Monero | Bitcoin |
| Founder | Group of 7 core developers | Satoshi Nakamoto (pseudonym) |
| Release Date | 18 April 2014 | 9 January 2008 |
| Total Coin Supply | 18.4 million XMR + 0.3 XMR/minute | 21 million |
| Blockchain Protocol | Proof of Work | Proof of Work |
| Usage | Digital Currency | Digital Currency |
| Privacy | Untraceable | Yes |
| Trackable | No | Yes |
| Cryptocurrency Symbol | XMR | BTC |
| Transaction Fee | 0.004-0.02 XMR/kB | Varies based on load on blockchain |
| Algorithm | CryptoNote | SHA-256 |
| Blocks Time | 120 seconds | At least 10 minutes |
| Mining | GPUs, CPU | Pools, ASIC miners |
| Scalable | Yes | Yes |
Reasons to Choose Monero over Bitcoin
Mining is the process through which the cryptocurrency miners run a program on the computer that verifies and confirms the transactions. The Bitcoin mining algorithm runs faster on ASICs (custom made mining chips) compared to desktops and laptops. It is clear that a person cannot take part in the mining process of Bitcoin unless they have access to ASICs. The power consumed in the Bitcoin mining process is quite high. To solve these issues, the mining algorithm of Monero was designed such that the ASICs do not have any such advantage over ordinary computers. This way the general public can take part in the mining process of Monero and even earn the crypto coin. They will just have to run the mining software on their home computers and solve the puzzle. Anyone having a Monero wallet can start mining on their desktops or laptops by simply clicking on a single button.
The transactions appear as a part of the block when it is proclaimed to the Monero or Bitcoin network. The time taken to create a new block for Monero is approximately 2 minutes whereas that of the Bitcoin blocks is approximately 10 minutes. In case the Bitcoin block has reached its limit, the next transaction will take a considerable amount of time to be confirmed. If it is an urgent case then, the interested person will have to increase the transaction fees (paid to the Bitcoin network). The developers of Monero have designed the crypto coin in such a way that it features an automatically adaptive block size limit. This means that the blocks will expand to accommodate higher transaction volumes.
Incorporation of the 'invisible internet project' I2P layer into Monero
The 'invisible internet project' I2P layer will enhance the privacy features of the Monero blockchain during a transaction. It will also add a protective layer to prevent passive network monitoring. Therefore, the payments will remain untraceable. Moreover, people scanning the network will not even be able to say that a person is using Monero.
The design goals of the Monero developers
The designing and developing team of Monero have introduced some unique features to the world of cryptocurrency and their goals are ambitious.
The Monero coin holders have the option to keep their transaction history private. They can also choose share certain information. The view key of an account allows the Monero users to see the transaction history of that account. Monero's USP thus lies in privacy, anonymity, and security of the transactions.
We will be updating our subscribers as soon as we know more. For the latest updates on XMR, sign up below!
Disclaimer: This article should not be taken as, and is not intended to provide, investment advice. Global Coin Report and/or its affiliates, employees, writers, and subcontractors are cryptocurrency investors and from time to time may or may not have holdings in some of the coins or tokens they cover. Please conduct your own thorough research before investing in any cryptocurrency.
Image courtesy of coinmarketcap.com
HODLing Stellar Is A Good Plan For 2019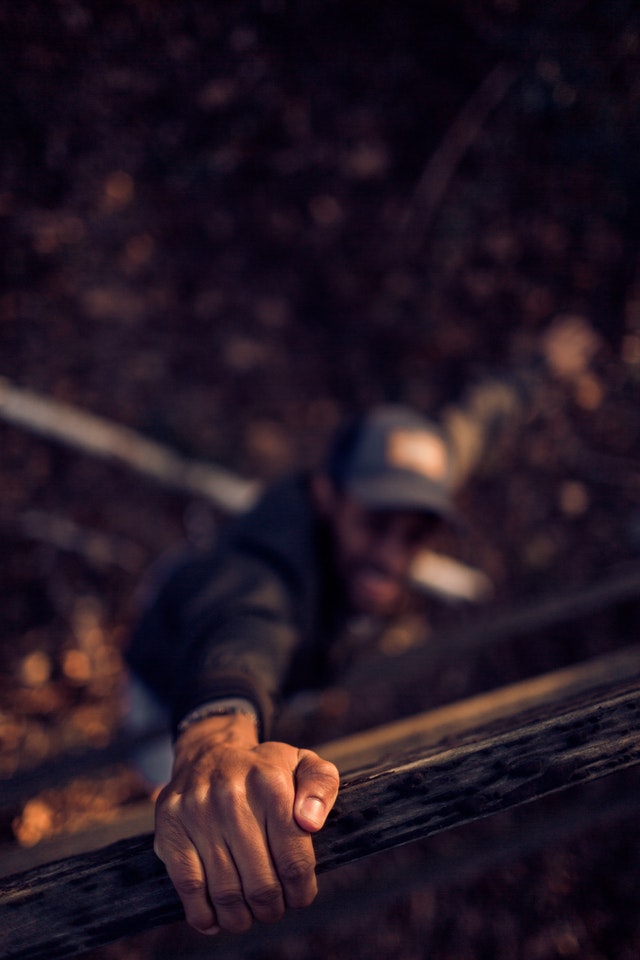 HODLing, or holding on to a certain asset or assets has always been an extremely useful investment strategy, even before cryptocurrencies were even imagined. Now, with the market being more uncertain than ever, many are wondering what is the right thing to do with the coins in their possession.
Of course, things change depending on the coin in question, but today, we are going to talk about why it is a good idea to hold on to your Stellar (XLM) in 2019.
Why You Should Hodl Stellar (XLM)
The crypto market is rich with hundreds, and even thousands of different projects at this point, and separating valuable ones from those that are destined to slowly fade away can be tricky. However, even the biggest skeptics believe that Stellar is a coin that is here to stay.
XLM was first launched in 2014, and for a long time now, it has been among the top 10 cryptos by market cap. It is an open-source, decentralized protocol that allows users to send fiat currencies by using cryptocurrency as a method of transport. In a lot of ways, it is very similar to XRP. However, the biggest difference is that Stellar aims to offer its services to regular people, while XRP is more interested in working with banks and financial institutions.
Nevertheless, sending money, especially when it comes to cross-border…
Reasons To Invest In Electroneum In 2019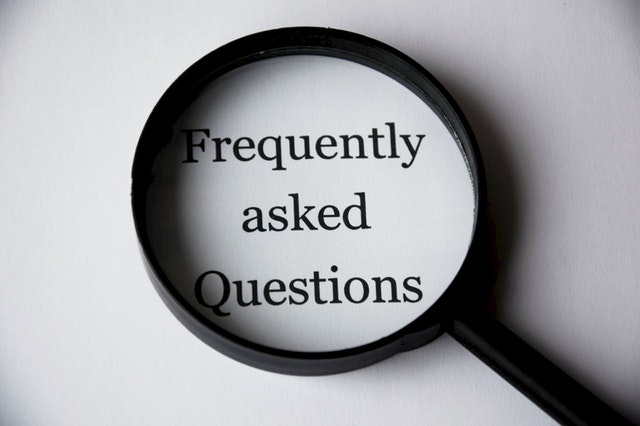 2018 has been quite a rollercoaster for the crypto space. Coins went up and down more times than anyone could have guessed, not to mention two massive market crashes. However, in a few short weeks, the year will be over, and a new, positive period for the crypto world is expected to arrive.
While there are many predictions for 2019, today we are only interested in one thing — Electroneum (ETN). A lot of people quickly took notice of this coin, and many believe that it is among the coins of the future. Indeed, it has received a lot of attention, and many are interested in why that is, and why investing in it is a good idea. So, let's take a look at a few reasons why you should invest in ETN in 2019.
1) It is fast
Speed and precision of any service have always been very important to people. This importance is even greater when making a profit depends on it. Electroneum developers were aware of this when they created it, and the coin is up to 5 times faster than Bitcoin. This means that ETN transactions can be confirmed much faster, which in turn reduces fees and waiting time.
Furthermore, there are also plans to create Electroneum Virtual Currency Exchange, which will allow the project to act as an exchange. However, the even…
SEC Postpones Bitcoin ETF Decision Once Again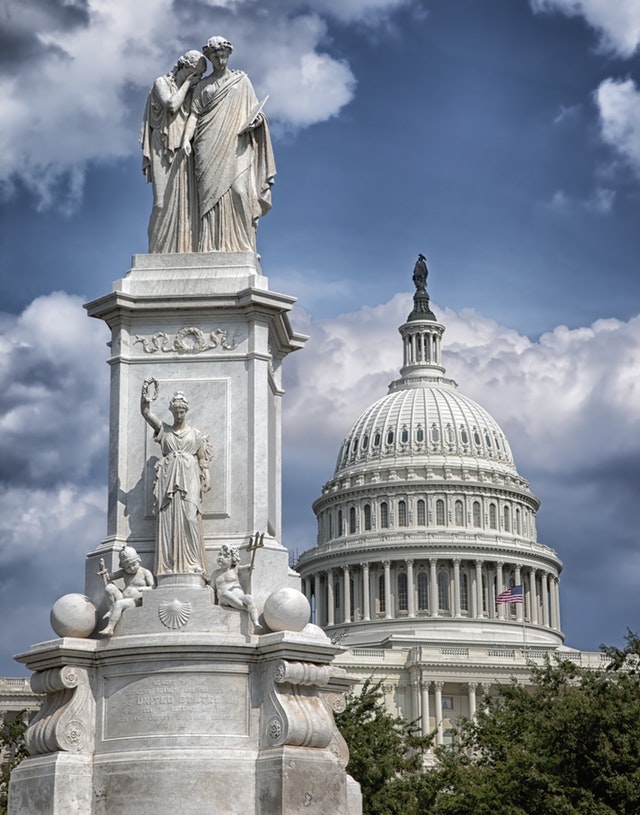 The new announcement by the US SEC (Securities and Exchange Commission) states that the decision regarding the potential approval of several applications for a Bitcoin ETF (exchange-traded funds) is once again postponed. This time, the SEC declared that the decision will be made by February 27th, 2019.
The application requesting that VanExk SolidX BTC fund get s listed on Cboe BZx Exchange that was published on July 2nd needs to be given order by the commission within 180 days. Originally, the deadline for doing so was December 29th. However, the SEC decided to extend the period for another 60 days, effectively moving it to February 27th.
The SEC stated that designating a longer period for making a decision was found appropriate, as more time is needed in order to properly consider the rule change.
Cryptocurrencies need a sufficient monitoring mechanism, claims SEC chairman
Recent reports claim that the SEC received over 1,600 comments after requesting the public opinion regarding the ETF applications issue. In the past, the SEC rejected many such applications, some of which were even submitted by SolidX itself. In addition, they also rejected the applications submitted by Gemini, the exchange owned by Winklevoss twins. Brothers were attempting to gain ETF approval ever since 2013, although to no avail.
Other applications were also submitted by Direxion, ProShares, as well as GraniteShares. The SEC rejected them…