Nebulas Welcomes DeepCloud AI in Joining the Nebulas Ecosystem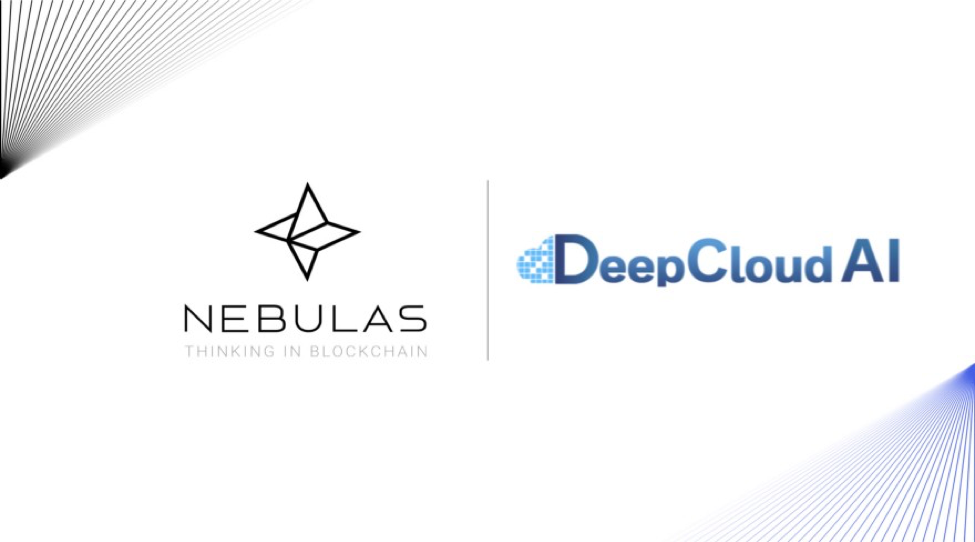 June 27th, 2018 — During Silicon Valley Blockchain Week, Nebulas team met with DeepCloud AI team and welcomed them into the Nebulas ecosystem.
DeepCloud AI is combining artificial intelligence (AI) and blockchain to build an AI-driven decentralized cloud computing platform for running decentralized applications (DApps), including Internet of Things (IoT) and Web 3.0 DApps. The Nebulas blockchain is a next-generation public blockchain, aiming for a continuously improving ecosystem. Based on its blockchain valuation mechanism, Nebulas proposes future-oriented incentive and consensus systems, and the ability to self-evolve without forking. The Nebulas blockchain incubator will support DeepCloud AI's advance decentralized cloud computing, artificial intelligence, and blockchain technology.
DeepCloud AI will provide a spot market for computing and storage resources for enterprise-level users and individuals. This spot market is designed to let users share their excess computing capacity on their decentralized cloud and with their AI matching engine. Applications will execute in a secure sandbox using peer-to-peer resources, and all transactions are managed on the blockchain with smart contracts.
DeepCloud AI will democratize cloud infrastructure and open a market for computing resource providers and application developers to run and deploy decentralized applications in a cost-effective manner. DeepCloud AI is building a decentralized cloud platform and is investing in blockchain-based cloud solutions as the future for DApps. The project leverages AI to perform resource-matching between network resource providers and app developers. Further, with deep industry knowledge and expertise in building Enterprise solutions, the core DeepCloud AI team is equipped with insights and solutions for Enterprise customers.
DeepCloud AI's Decentralized Cloud Infrastructure and Application Marketplace will leverage Nebulas Rank and the Developer Incentive Protocol to democratize cloud computing. This will level the playing field for cloud resource providers and unlock the potential of DApp developers, allowing them to focus on building their core application logic and leaving the management of the network's infrastructure, its complexities, and tools and components to DeepCloud AI. With this combined force, DeepCloud AI can potentially take on large monopolistic players in Cloud Computing space such as Amazon AWS, Google Cloud, and Microsoft Azure.
The union of Nebulas' technological expertise in the blockchain space and the DeepCloud AI's experience in AI and Cloud Computing technologies will strengthen both parties as they strive to be world leaders in decentralizing computing for the masses.
Nebulas founder Hitters Xu will also be a technical advisor to DeepCloud AI, providing insights gleaned from years of experience of developing and building blockchain ecosystems, products, and communities.
"When I communicated with DeepCloud AI, I was impressed by their vision for democratizing the cloud and making it easy for anyone to share their computer resources and make money, at the same time making it easy for DApp developers to get to these resources for building the applications along with Application Marketplace. I believe the use of Nebulas blockchain by DeepCloud AI can build a strong ecosystem for decentralized applications. I am very excited and looking forward to our great collaboration ahead." — Hitters Xu, CEO of Nebulas.
"After speaking to Nebulas over the past May, we have ascertained that both our directions, goals, and visions are aligned, and have therefore positioned both the DeepCloud AI and Nebulas teams to work more closely together and make sure the DeepCloud AI product is adequately supported. The flexibility and support we get from Nebulas team will allow our project to flourish and overtake existing solutions in a much reduced time span — both from a technological and chronological standpoint." — Quote from Max Rye, DeepCloud AI CEO.
SOURCE Nebulas
Disclaimer: This article should not be taken as, and is not intended to provide, investment advice. Global Coin Report and/or its affiliates, employees, writers, and subcontractors are cryptocurrency investors and from time to time may or may not have holdings in some of the coins or tokens they cover. Please conduct your own thorough research before investing in any cryptocurrency and read our full disclaimer.
Ludos Protocol Makes a Strong Case for Investors in Blockchain Gaming
As games migrate to the blockchain and become increasingly complex, Ludos Protocol is set to capture this new market. It's creating a solid ecosystem of DApps and toolboxes that provide Blockchain as a Service for developers to build and maintain sidechains.
Ludos Protocol solves one of the biggest issues that has given investors qualms about blockchain gaming: scalability. An overcrowded mainchain is a perennial problem that has hindered the progress of even the best-funded blockchain gaming applications. Thanks to a hybrid of Proof-of-Work and Proof-of-Stake consensus algorithms, Ludos Protocol is able to implement a multi-sidechain system. This allows any populated game to deploy its own sidechain of transactions while keeping the mainchain throughput at a minimum.
This is why Ludos Protocol has attracted investment from fund behemoth Softbank, whose previous ventures include Uber and Alibaba. Ludos Protocol is the fund's third-ever foray into blockchain.  
Industry trends attest to Softbank's interest in Ludos Protocol. Gaming produced a global revenue of over $200 billion in 2017, according to the latest report by Digi-Capital. It is a figure that is expected to grow to $300 billion by 2021, making the industry one of the most lucrative in the digital economy. It is also one of the ripest for change by blockchain technology. The development of a comprehensive blockchain infrastructure that suits the evolving needs of the…
Why Investors Should Closely Follow the Earnings Season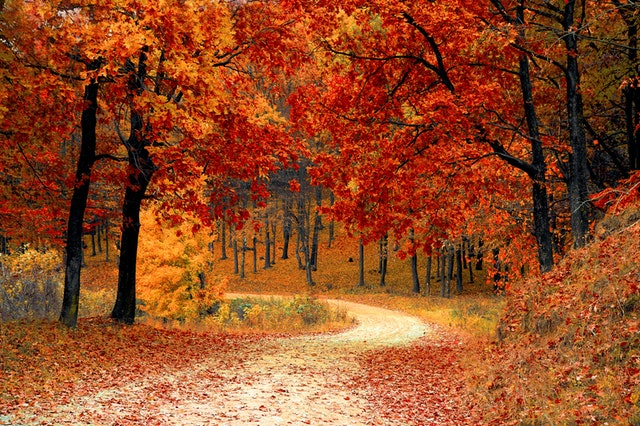 The earnings season has arrived, and investors around the world are excited to see what reports are companies going to publish. This is important as these reports contain companies' earnings for the current year, which can provide investors with some valuable insight.
No matter what announcements the company has made throughout the year, it is the earnings report that indicates the firm's true performance. As such, it often has a significant impact on its public image, the price of its stocks, as well as investors' interest.
Earnings reports can open up new opportunities
When it comes to the cryptocurrency markets, 2018 has brought both, volatility and stability. Most of the time, prices were relatively stable, but this state was only reached after a harsh drop in January 2018. Since then, several smaller price surges, followed by just as large price drops, hit the market once again.
As a result, crypto traders were prompted to look for alternative investments. Earnings seasons often present numerous opportunities for resourceful investors. Analysts claim that earning reports managed to significantly impact prices of shares (by over 5%) since 2001.
It is expected that a lot of companies will try to take advantage of the earnings season in order to make a comeback, especially after the hit that markets suffered back in October. Various firms will also likely show insight into how the market behavior affected their profits and business, in general.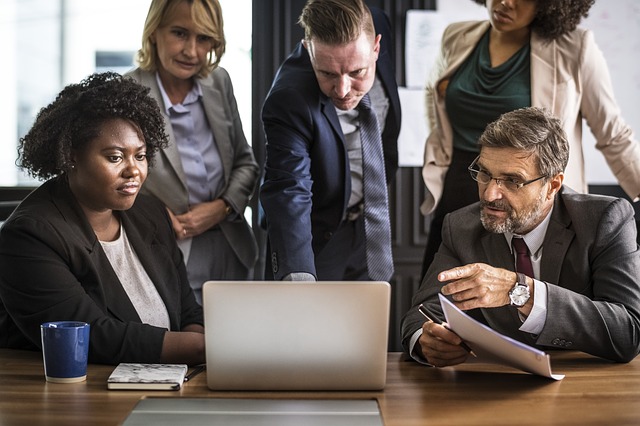 Ever since the cryptocurrency sphere was met with the news of the partnership between Litecoin Foundation, TokenPay, and Verge (XVG), the idea of them coming together has been among the most controversial news to ever surface in the cryptocurrency world.
The collaboration managed to even draw the attention of one of the most renowned crypto-influencer and bitcoin campaigner, Tone Vays. In his usual style, Tone took to Twitter handle on hearing the news, tweeting and expressing his disapproval while criticizing the creators of the three cryptocurrencies for allowing such a move to occur.
In retaliation to the attacks from Tone, Charlie Lee, the MD, and founder of Litecoin (LTC) posted his clarification on Reddit on the 17th July in regards to the partnership. Litecoin's CEO started by explaining the dissimilarities between Litecoin as a currency and Litecoin as a company.
In his remarks, he said that Litecoin as a blockchain and crypto network is a decentralized network, whereas Litecoin Foundation as a company is a centralized non-profit institution whose goal is to ensure Litecoin (LTC) is developed, adopted, and used. Charlie also mentioned that Litecoin's cryptocurrency and blockchain technologies did not require his direct services at the moment hence his concentration on Litecoin Foundation.
Charlie Lee made his remarks known saying:
"If Litecoin Foundation (LF) is exposed to not doing a good job, nothing should prevent another organisation to step in and do a better job. This is…