Reasons Why New Investors Are Gravitating Towards Dash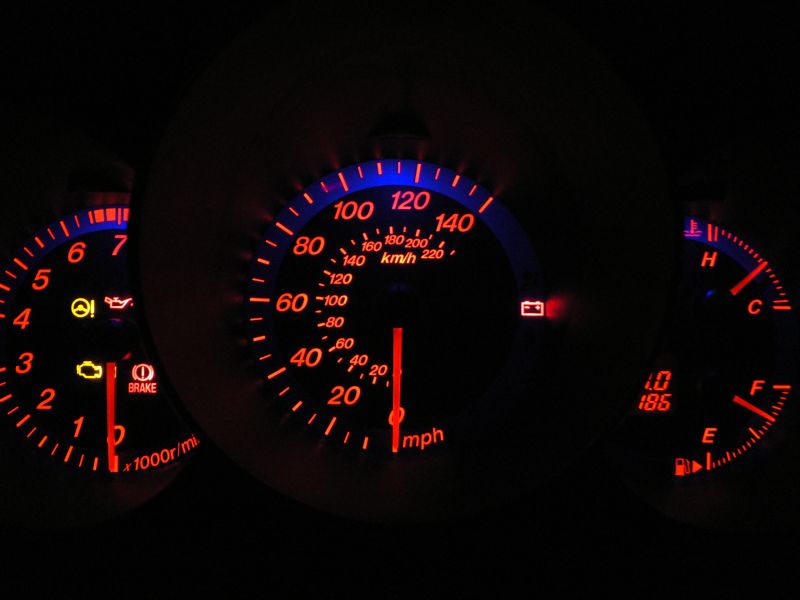 While the other big guns of the cryptocurrency market are fiercely struggling with their stability and continuous downward trend, the ingenious cryptocurrency of Dash seems to have it the other way around. With time, this digital currency is gradually becoming one of the most potential cryptocurrencies in the world. With regular developmental updates and implementation of new facilities, this cryptocurrency is becoming even more germane and profitable to the traders across the globe.
In the beginning, Dash was one of the most underrated Altcoins of the world being overshadowed by Bitcoin majorly. But since the major two debacles of Bitcoin, the scenario has been changing piecemeal. The fact that Bitcoin hasn't recovered completely for these disastrous events and a considerable number of speculators and traders are genuinely worried about its volatility, has provided Dash the opportunity to grab the attention of the trading mass.
In the current cryptocurrency market where approximately eighteen hundred legitimate cryptocurrencies are vying for the top spot, Dash has secured a number of very strong and loyal users who have put their trust in this coin. Here, a few aspects of this coin will be discussed to highlight the fact why this currency is a probable contender to lead the currency chart this year.
The Internal Mechanism of Dash:
Dash was first introduced in the cryptocurrency market as XCoin (XCO) on January 18, 2014. The name was officially changed into Darkcoin during March of 2015 and finally, the name Dash was finalized as a portmanteau of Digital Cash. It is a peer-to-peer open source cryptocurrency whose unique budgeting system makes it a DAO (Decentralised Autonomous Organization). Below you will find some unique aspects of this coin's internal architecture:
a. Masternodes: Unlike Bitcoin, Dash is a two-tier network where one tier is controlled by the miners and the other one consists of several masternodes that perform various functions such as InstantSend, PrivateSend, and different governance functions. These masternodes have been proved to be extremely effective to prevent Sybil attacks.
b. PrivateSend Function: The PrivateSend function is one of the main reasons behind its popularity. It is mainly a CoinJoin based coin mixing service. The function uses multiple masternodes instead of a single website for a transaction. This service allows the users to transfer payments in a much quicker speed.
c. InstantSend: It is another very unique feature that distinguishes Dash from Bitcoin. Form its nomenclature, it is fairly clear that InstantSend helps carry out transactions instantly. In older coins like Bitcoin, transaction speed is one of the major predicaments which Dash seems to have resolved quite easily through these two functions.
The Irrefutable Advantages of Using Dash:
Dash offers many advantages to its users which include:
Transparency and Convenience: Scaling the network is a major problem that many cryptocurrencies face, including Bitcoin. The efficient development team of Dash has managed to overcome both scaling and consensus problems with their efficacy. Dash conducts a voting system for their holders to figure out which new features need to be implemented in order to provide a better decentralised currency. According to their roadmap, Dash team endeavours to offer a transaction rate of 4000 or more per second. They have already made huge progress in this case by implementing PrivateSend and InstantSend functions.
Constant Development and Funding: Dash has a monthly budget of 2.5 million USD for technical developments. This alone proves the fact how dedicated the Dash development team is for making this coin more advantageous to the currency holders. For making such developments, this currency follows a highly organised path. This coin splits 90% of the new Dash coins to among the miners and stakeholders and uses the rest for its development. The area of technical modification is also decided through a voting system. Because of this system, the Dash ecosystem doesn't require any outside influence like crowdfunds for its own funding.
Anonymity and Speed: There are a significant number of coins which offer anonymity to their users during transaction. Unfortunately, many of those coins have been proved to be vulnerable under certain circumstances. Dash, on the other hand offers an impregnable privacy security system that makes its transaction untraceable. So far, experts are unsuccessful to find out a possible way to trace Dash transactions. Also, Dash's speed has always been its most important and popular feature since its introduction. Compared to Bitcoin's insignificant number of 7 transactions per second, Dash offers nearly 4000 transactions per second at a much lower price.
Decentralised Nature: Dash offers a much more decentralized platform to its user because of its governance system. This currency has three major groups namely Dash Core, Dash Labs, and Dash Force, funded by the main network. These three groups work independently and allow the traders to use a decentralized currency system spread across every part of the world.
Current Scenario:
Dash currently holds the thirteenth position on Coinmarket cap with a market capitalization of approximately 3 billion USD and a whopping price of circa $365 (as per the data on 16th April 2018). According to its chart, the movement of its price is currently upward.
Final Thoughts:
In addition to the features it has been already providing, Dash's development team is currently opting for mass adoption by engaging in partnerships with various business organizations. This way, the usage of this coin would be increased as well as diversified. This currency has already become one of the most convenient and stable currencies of the world. Therefore, with this mass adoption, Dash is very likely to topple some big guns and lead the currency chart by the end of this year.
We will be updating our subscribers as soon as we know more. For the latest on DASH, sign up for our free newsletter!
Disclaimer: This article should not be taken as, and is not intended to provide, investment advice. Global Coin Report and/or its affiliates, employees, writers, and subcontractors are cryptocurrency investors and from time to time may or may not have holdings in some of the coins or tokens they cover. Please conduct your own thorough research before investing in any cryptocurrency and read our full disclaimer.
Image courtesy of John via Flickr
Blockchain-Focused ETF Arrives on London Stock Exchange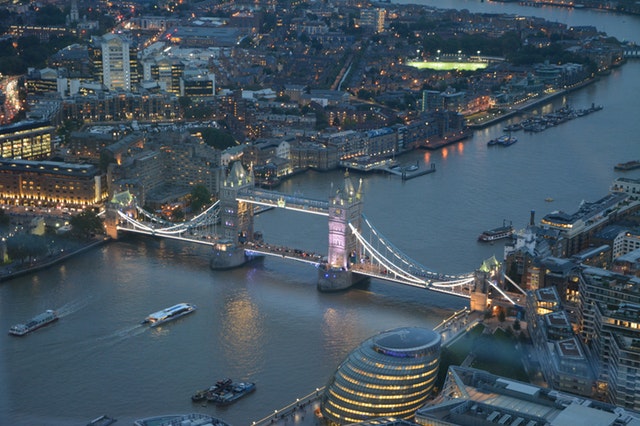 The crypto community is still waiting for the US SEC to approve Bitcoin ETFs, with speculation which application might get approval being one of the hottest topics in 2018. However, come 2019, the US government shutdown dragged on, and the Bitcoin ETF request which had the most potential to see a grant got withdrawn by the very companies that submitted the application.
While the question of BTC ETF remains hanging in the air, blockchain-focused ETFs seem to be a different matter entirely. In a recent announcement by an independent investment managed firm called Invesco, the company has stated that it was about to launch the largest blockchain-focused ETF in the world. They managed to go through with this plan, and the ETFs have reached the London Stock Exchange today, March 11th.
The exchange-traded fund includes a portfolio containing as many as 48 different firms which are bringing exposure to the emerging technology. Among them, there is Taiwan Semiconductor Manufacturing, which is a well-known creator of chips used for crypto mining, as well as the CME Group, which is the first regulated exchange in the US which launched Bitcoin futures. There are many other well-known companies as well, such as Intel, Microsoft, and others.
Chris Mellor, the Invesco's head of ETF equity product management in Europe, said that blockchain has a huge potential to increase earnings, even though…
Could Jeff Bezos Turn to Bitcoin to Hide Fortune from Wife?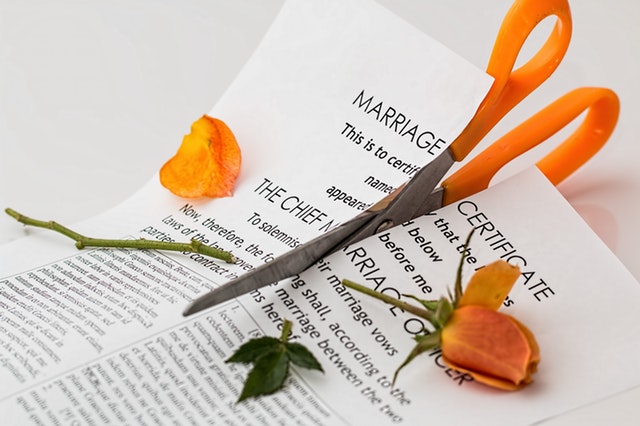 Amazon's Jeff Bezos has made numerous headlines recently due to his overly-publicized divorce, which shows all signs of being one of the most expensive ones — if not THE most expensive one — in modern history. According to estimates, it might cost him as much as $70 billion, which will make his soon-to-be-ex-wife the richest woman in human history.
However, as the process continues to unfold, many have started wondering if things may have ended up differently for Bezos if he turned to Bitcoin for help.
Bitcoin as a divorce tool?
In the last several years — since Bitcoin and other cryptos hit fame — many have started turning to BTC during their divorce proceedings. In fact, it can even be said that using the largest cryptocurrency in this way has become a new trend. The trend has been gaining so much strength that numerous law companies started including advice on what to do in regards to Bitcoin as part of their websites.
However, while the trend has been picking up in recent years, it is nowhere near as easy as it might seem. For example, if there is even a suspicion of a spouse having undisclosed holdings appears during the divorce process, it might be enough to impact the final decision of the judge. In other words, even if there is a complete lack of evidence, but…
Three Biggest Things To Know Come Cryptocurrency Tax Season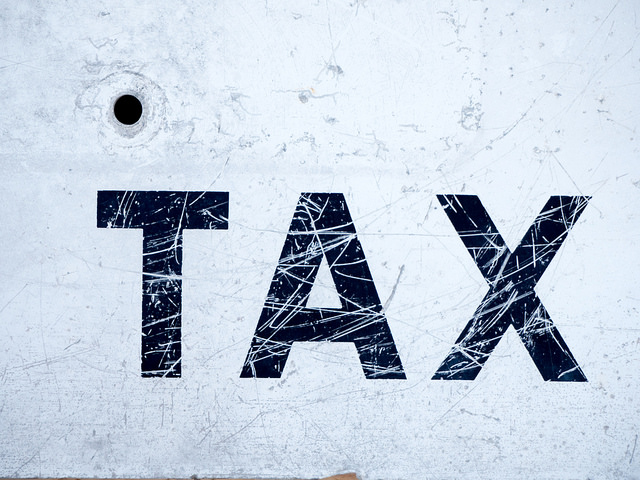 In recent years, digital cash systems known as cryptocurrencies such as Bitcoin and Litecoin have exploded into the public eye. A blend of cash and stocks, their use and value has grown exponentially. In 2017, the IRS decided to focus great effort on taxing them. In theory, this should be as simple as calculating taxes on any other type of property, bond, or other assets. Cryptocurrency, however, presents a unique challenge. The full extent of one person's crypto activity can stretch across dozens of platforms and take a variety of different forms. This makes it difficult to gather all of this information cohesively, much less begin the seemingly- complicated process of reporting it.
These three tips should help anyone looking to legally report their crypto activity to figure out where to start.
Documentation is key!
There are dozens of different "exchanges" individuals can use to change their cash into crypto. When the flat currency is changed into cryptocurrency at the exchange, you establish your cost basis. This makes this data crucial when you begin the process of reporting.  Those who have used a variety of different exchanges should keep detailed records of everywhere that they made trades. Once tax season arrives, most exchanges will allow users to view their entire trading history with that exchange. This information will be necessary later to complete taxes.
Calculate your total gains
…