Are there any reasons left to invest in Stellar Lumens (XLM) right now?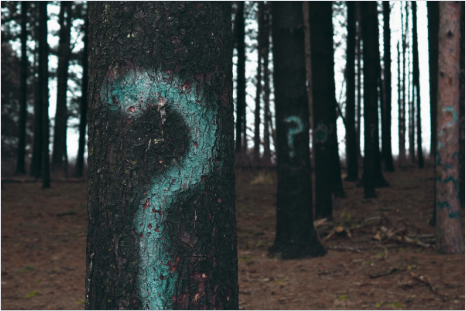 So you're looking for a cryptocurrency that can capture your interest? Well, there's a minimal set of crypto coins that have been designated by observers and investors as genuinely viable and exciting. Stellar Lumen's XLM is one of them.
Stellar's XLM is already being used in the real world (through a partnership with IBM), so it's proven itself. It has the approval (and adoption) of some of the world's big players (thirty banks the world over are using it already). This all means that Stellar has the potential to go all the way and you shouldn't be left out.
Stellar is not about to break into the mainstream; it's done it already. IBM has created a market for carbon credits that works on the Stellar blockchain and token, and it's persuaded thirty of the world's leading banks to use Stellar's tech and token to do their international transactions.
Why is that, I hear you ask?
That's because Stellar brings together the best of all worlds. It gives its users every good feature that Bitcoin can offer while, at the same time, it gives them the same flexibility offered by Ethereum. 
Stellar is a decentralized blockchain just as Bitcoin, but it takes things one step further. It allows for international transactions to be carried out quickly, reliably and cheaply.
Moreover, Stellar is a blockchain operating system in full that allows for the creation of decentralized apps. It's highly scalable, it allows for lots of transactions per second, and it takes no fees at all.
IBM partners up with Stellar Lumens
Last October, IBM let the world know it was partnering with Stellar Lumens. They will be working together to make international transfers and money remittances quicker, easier, more reliable. This is IBM, keep in mind it's a firm that has been at the heart of several technological revolutions already. 
It's so prestigious and influential that this Stellar partnership could shape its future for good. Again, IBM is already using Stellar's blockchain in a big project (carbon credits exchange), and the giant has persuaded thirty banks around the world to use Stellar's XLM to settle international transfers. And this is just the beginning; the chances are that, as time goes by, IBM will find many new ways to take advantage of Stellar's technology and will recruit lots of new partners.
Then there's BloomX, a file exchange and data sharing service. They recently announced they would adopt Stellar's network to accept cryptocurrency payments. This is the kind of deal that will bring attention to Stellar from outside the crypto world, to a set of users that otherwise would not know or care about any alt-coin at all.
A match made in heaven: Low risk, high returns
Plenty of projects show great potential in the current cryptocurrency market. But their potential doesn't come for free; there are strings attached to some of them and, in some cases, the risks are just as high as the potential benefits. Lumen doesn't have that problem.
It's already among the world's top digital currencies, and it has Jed McCaleb, one of the best minds ever to grace the crypto community, behind it.
Also, Stellar's main direct competitor is Ripple's XRP (both coins are meant to be used in international transfers by financial institutions) and, while Ripple was last year's most profitable coin, right now it faces a lawsuit that will decide if it's a security or not. This, along with IBM's support seems to grant Stellar's XLM the upper hand because the risks involved in going for Stellar are very low and the returns could be huge soon.
As every day goes by, Stellar's new way of doing things (called the Stellar Consensus Protocol, SCP) is moving forward quickly and getting new investors, customers and users all the time.
It could become the first cryptocurrency to be globally accepted, and that is the primary sign of the returns it could produce. It's grown by 633% over the last year, and 399% over the previous semester. While it's not as impressive as Ripple's performance for last year, the game has changed because Ripple is now at high risk and Stellar is not.
Stellar is the seventh biggest crypto coin in terms of market capitalization (5.8 billion). It was at $0.45 as the month begun and it could go over fifty cents soon. 
Over the last week things went a bit south for Stellar (as well as for every other coin, Bitcoin included) and it's now at $0.27, but it's nothing to be worried about. The market will bounce back soon and chances are the gains will be just gargantuan. It's expected that the XLM will go over $0.50 before the next year starts (and even reach $1 earlier than many out there might be thinking it will).
For the latest cryptocurrency news, join our Telegram!
Disclaimer: This article should not be taken as, and is not intended to provide, investment advice. Global Coin Report and/or its affiliates, employees, writers, and subcontractors are cryptocurrency investors and from time to time may or may not have holdings in some of the coins or tokens they cover. Please conduct your own thorough research before investing in any cryptocurrency and read our full disclaimer.
Image courtesy of Pxhere.com
Analyzing The Best-Performing Cryptos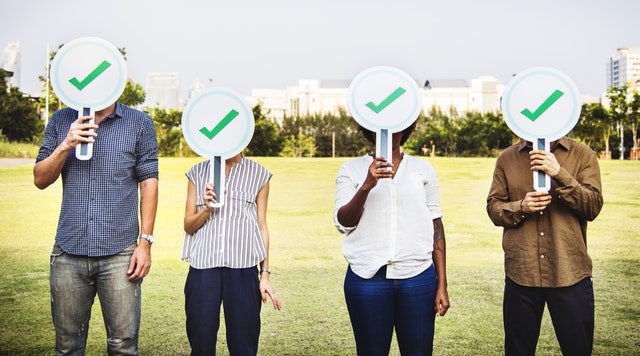 Over the nebulous first half of this year, some tiny cryptos were able to grow by more than 1000% and reach the desired top 100, while others that were already in the top 50 bastions simply zeroed. What factors led them to perform like this? Luck, external factors or well-made decisions?
First of all, it is important to clarify that it would be unwise to analyze them disregarding the market context (crypto and non-crypto) of the period, so we're using a holistic approach.
In our timeframe, considering the traditional market cycle of emotions, in contrast to the standard chart below, the euphoria quadrant had a much larger peak and a much shorter duration, starting in the middle of 2017 and ending at the beginning of 2018, while we were stuck in the period of "excitement" since, maybe, 2015. The emotions in red passed in a rush and at the end of July, we were already in deep "despondency".

Source: https://russellinvestments.com/ca/insights/the-market-cycle-of-emotions
Besides to the fact that the market completed half of the cycle in less than half a year, some very relevant things, besides the usual phenomena expected of an investment market, happened during this period. In addition to the hype the period enjoyed and the fact that bad, inexperienced investors were frantically joining the crypto market, we…
Is Tether (USDT) really a stable coin?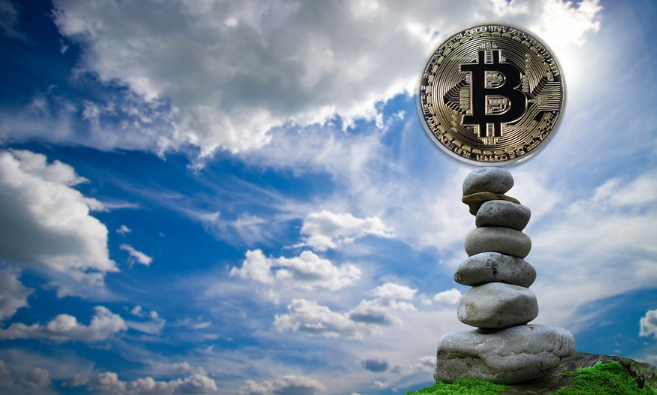 Tether is one of the top digital assets in the crypto-sphere. The coin was launched in November 2014 after it changed its name from Realcoin so that the crypto community doesn't associate it to the altcoins. It is important to know that Tether is a currency that helps to convert fiat currencies into digital currencies.
Moving forward, there have been lots of FUDs around Tether these days as regards to whether it is going to be a truly stable coin as the market has seen dips lately. Also, the FUDs around Tether have raised questions on whether there are any backings to the digital asset.
It is crucial to know that other factors have been attributed, and one of them was a report from last month that stated that Tether and Bitfinex, had gone their separate ways with Noble Bank. The separation made Bitfinex suspend fiat wire deposits – without no reason or whatsoever.
Tether, in regards to market worth, comprises about 92 percent of the market capitalization of stable coins. Also, this stable coin offers two purposes: to stabilize the volatility of Bitcoin, and also to preserve the amount of money purchasing power investors have at hand when the value of larger cryptocurrencies such as BTC drops.
The coin is a good alternative for traders when trying to cash-in on fiat currencies, as we do know that trying to move money from different exchanges to fiat…
TRON Partnership Involves Cloud Computing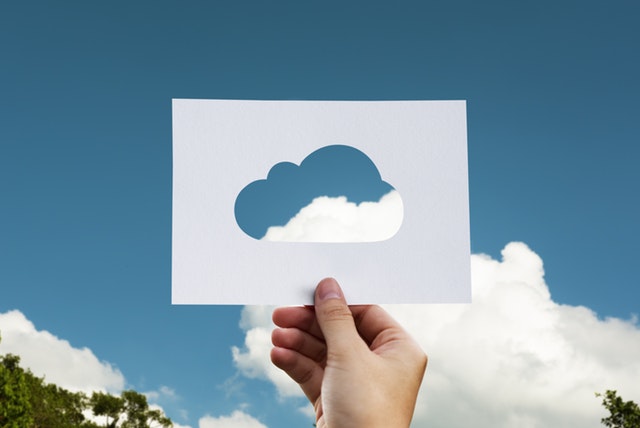 It has been almost an entire week since Justin Sun, the founder of TRON (TRX), announced a new big partnership for this cryptocurrency. His Twitter announcement did not provide a lot of information, except for the fact that the TRON partnership is with an industry giant worth tens of billions of dollars.
Finally, First time to partner with tens of billions USD valuation industry giant. Guess the name 😊#TRON #TRX $TRX

— Justin Sun (@justinsuntron) October 12, 2018
Even so, the entire crypto community started speculating about the new partner's identity. Soon after the announcement, a new rumor emerged, claiming that the identity of an unnamed corporation was uncovered. According to the rumor, TRON's new partner is none other than Baidu, one of the largest tech giants of China, which also represents this country's largest internet search provider.
Baidu is often viewed as China's version of Google, and if the rumors of a partnership with this company turn out to be true, this will be a big game-changer for TRON.
However, in days following the announcement, new reports started coming in with claims that the partnership will not revolve around blockchain technology. Instead, ODaily reported that the alleged partnership between TRON and Baidu will be focused on cloud computing. The report claims that TRON will be purchasing computing resources from Baidu.
Baidu to…