Top Reasons Why Dash is the Coin of the Future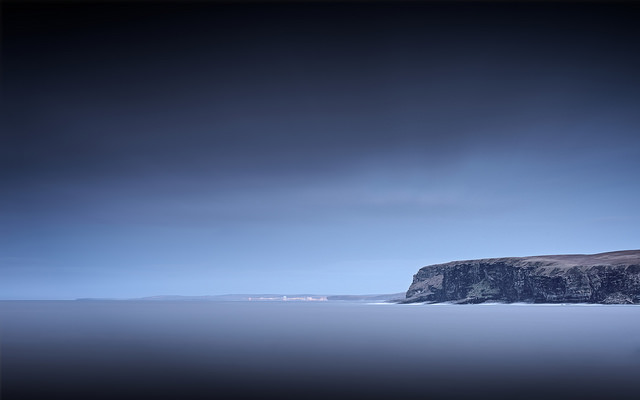 Unlike the major altcoins, which took a considerable amount of time to gain visibility in the crypto space, Dash was instantly popular. Operational since January 2014, Dash attracted a large volume of investors from the moment it was introduced. This major altcoin, which rapidly found its way into the mainstream cryptomarket, has become a favorable currency for many international traders, offering a wide range of exciting facilities, alongside top-notch security features.
As one of the most popular altcoins in the market, Dash has witnessed a steady growth in the last few years, and 2017 has been an exceptional year for this rising altcoin. Needless to say, it has successfully managed to break into the $1 billion market cap club. As of April 23, 2018, the market capitalization of Dash stands at $3,805,053,537. Apart from speed, which has been a driving factor behind the surge of Dash, there are several other features that play a vital role in driving investors to this currency.
Deciphering Dash's Popularity
There are numerous driving factors behind an investment; while many investors buy cryptocurrency for fun and experiment, others simply choose a coin which they believe in. At all rate, investors usually choose a coin that has adequate followers. Featuring among the most promising altcoins, Dash enjoys a stable follower base, and many have stuck with the currency through all challenges.  Most of the coins which started out with Dash are still in the "claim" stage, but Dash has moved past its challenges to enter into a striking "action-packed" stage. As evident from the recent development and market response, this promising altcoin is all set to reach new heights.
User-Centric Coin
In an interview, Amanda Johnson, the Spokeswoman of Dash, said that the target audience of Dash "is the kind of person who is not interested in cryptocurrency." It has rapidly evolved to become the favorite coin of the masses, and its versatility and universal appeal play a vital part in it. Not only does this currency focus on its users but also think ahead of others. Its attempt to stay true to its principles, combined with its quest for identity, has rendered it unique. Dash, which was conceived as XCoin, has undergone several transitions in the past; the coin was changed to Darkcoin from its birth name before it agreed to settle on its present name. A little speculation will reveal why Dash is more cumbersome than its earlier variants; Dash, which can be read as an acronym for "digital cash", has been finalized for its global appeal.
Lightning Speed
If you are updated with Dash news, you must be aware of its lightning fast speed, which has been the highlight of the currency. It is a surprise why Dash is not a household name today. Adept at mining coins within a day or two, this currency has become one of the most vied-after currencies among traders and investors.
InstaSend and PrivateSend
For any crypto investors, transaction time serves as a major influencing factor; as slow transaction speed is an absolute "turn-off" for many who actively trade their digital funds in the blistering crypto market. One can rule out such an anomaly with Dash, as it offers its users with special features like Instasend and PrivateSend, which are developed to ensure a total anonymity as per the blockchain standards.
Liquidity
Dash is listed on a number of online exchanges, and Dash coins are accepted in all affiliate online stores. What's more, the transactions are executed instantly as there are no risks involved in the fund transfers.
Cheaper Transactions
Trading at $474.11, Dash can be considered as a cheaper alternative to the big currencies which are often overpriced. With Bitcoin's price dropping at an alarming rate, most traders are flocking to profitable options like this one.  Widely recognized as a prominent altcoin, Dash offers much lower transaction fees, making it a profitable option for quality conscious investors.
Forecast for 2018
With the focus shifting towards altcoins, coins like Dash making it big in the crypto space. As for investors vying for something new, Dash ticks all the right boxes, making it a favorite for all types of investors across the globe.  Also, the trajectory of the coin has been quite impressive this year. After a major decline, all the coins are moving up, and this applies to Dash as well. As per the price records, the price of Dash has gained 2.14% from its earlier position, making it a tough contender for BTC and other leading currencies. Ranking 12th in the market, the trading volume of Dash is tantamount to $114,545,000. In any case, this rising altcoin, which is leading the rally, has come a long way from its dark days. Equipped with facilities like lightning fast mining speed, secure transactions, high liquidity, this internationally renowned currency has been crowned as "the coin of the future" by cryptoanalysts, and it's not hard to guess why.
For the latest cryptocurrency news, join our Telegram!
Disclaimer: This article should not be taken as, and is not intended to provide, investment advice. Global Coin Report and/or its affiliates, employees, writers, and subcontractors are cryptocurrency investors and from time to time may or may not have holdings in some of the coins or tokens they cover. Please conduct your own thorough research before investing in any cryptocurrency and read our full disclaimer.
Image courtesy of Tim Haynes via Flickr
Importance of Bitcoin ETFs and Bakkt for the Crypto Space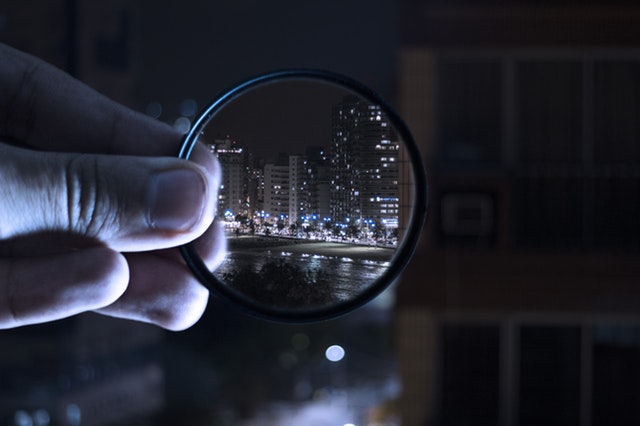 It is no secret that 2018 was a very bad year for cryptocurrencies, at least when it comes to prices and market cap. However, in its brighter moments, this year managed to set the stage for some very important events that are expected to make 2019 very successful and profitable. Two things have attracted the most attention, both of which were expected to occur in 2018, only to be moved for early 2019. Those two are Bitcoin ETF decision by the US SEC, and the launch of Bakkt.
What are Bakkt and Bitcoin ETFs and why are they important?
Let's start with Bakkt first. Bakkt Exchange is a business that is set to launch at the very beginning of 2019. It is a cryptocurrency platform that is set to offer a large number of services, including things such as warehousing and trading. However, there is another thing that makes Bakkt special, and that is the fact that the exchange itself is a product of the same company that has created the New York Stock Exchange.
In addition, Bakkt will be supported by some very influential names, such as Microsoft, BCG, and even Starbucks, to name a few. Furthermore, Bakkt will support crypto-to-fiat conversions. Starbucks will actually be one of the companies that have volunteered to help test the system, as users will be able to convert crypto to USD that can then be used in Starbucks.
Bakkt exchange…
4 Best-Performing Cryptocurrencies in the Current Bear Market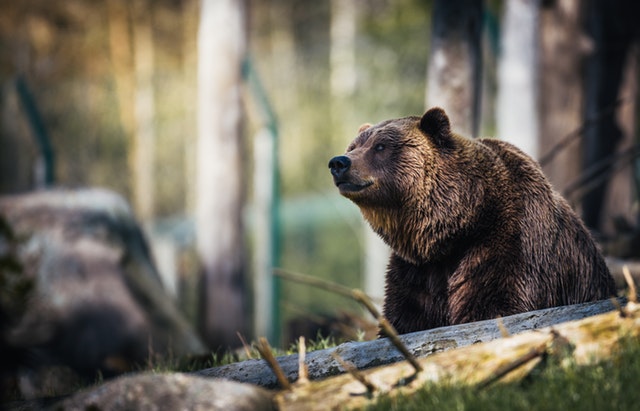 Cryptocurrencies have been experiencing a strong return of the bearish trend for weeks now, and only now does it show signs of weakening. However, experts believe that the situation will not repair itself so easily and that prices will remain low for a certain period.
However, when bear market strikes, the sentiment gets most bearish when the trend reaches the bottom. Everyone starts selling, and while short sellers can make a profit in this situation, analysts usually warn that the sale will only knock the prices down even further. Since most of the crypto-related news is already negative at this point, such predictions often make sense.
However, there is still one thing to keep in mind, which is the fact that when downtrend enters a capitulation, that often signals that a new bottom has been found. That is the perfect time to actually go against the bearish trend, and start buying. It is also a good opportunity to abandon the coins that seem too risky, and do not seem to have that bright of a future ahead of them.
Bitcoin has dropped by 87% from its all-time high, which it hit back in January. However, the rest of the market dropped with it, and it never lost its dominance, which still remains above 50% of the total market cap. In other words, while its price may have sunk to lows that were not seen for a while now, it…
Will The Stock Market's Bearish Outlook Affect The Cryptocurrency Market?
About 3 months ago I was reviewing what was happening in other markets as the cryptocurrency market kept falling. So I opened up TradingView and what I saw was something so incredible I had to look a second time, I thought I had opened up the BTC/USD chart but it had not yet fallen. I was a bit confused, but I realized my TradingView opened to the DOW, at the time it was looking extremely euphoric and then upon a little more research I saw it was in the longest bull since its conception.  I instantly wanted to see does this just apply to the Dow Jones or does it also apply to the likes of the Russel, S&P500, Nasdaq, Vanguard and then I even looked at the housing market. What I saw I am honestly going to say baffled me, what was there before me was a perfect opportunity, I knew that soon the stock market would fall and started letting people know about hedging.
Last year for many was a huge learning experience and even if many lost money, they learned about financial markets for the first time and may have bought their first ever investments. This was a huge plus for many people who were labeled noobs or noob investors. Why you may ask? Well, the simple answer is that noobs tried investing for the…