Zcash is the Coin of Choice for Edward Snowden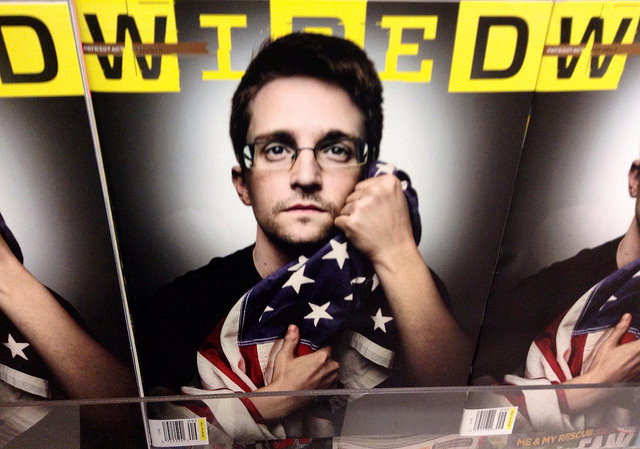 Privacy coins are a hot topic in the current cryptocurrency environment. While governments across the globe look to regulate cryptocurrency trades, privacy coins are doing their best to maintain their anonymity. Coins like Monero and Dash use ring signatures and scrambled transactions respectively. However, Zcash uses a zero-knowledge proof algorithm to obfuscate transaction information. The strengths of each are up for debate, but famous whistle-blower Edward Snowden made his choice clear. Asked in a recent webcam appearance, Snowden commented;
"I've said it before and I'll say it again, Zcash for me is the most interesting right now, because the privacy properties of it are truly unique,"
This is high praise from the former NSA agent who has become a major voice against the data harvesting that is now common on the Internet. Snowden released a treasure trove of NSA and US Intelligence services information in 2013. While he is a controversial figure, his whistle-blowing actions have forced a discussion on the illusion of privacy that society is currently experiencing.
Edward Snowden's Unexpected Support
Snowden originally commented on Zcash back in September of 2017. He responded to a tweet that spoke of Zcash's intense cryptographic credentials, which include both professional and academic developers. Snowden commented that he agreed with the user in question, but also added;
"Zcash's privacy tech makes it the most interesting Bitcoin alternative. Bitcoin is great, but 'if it's not private, it's not safe.'"
Taking into account Snowden's life so far, it's not hard to see why he would have such an opinion. He peered behind the curtain of the NSA and saw exactly the lengths to which they go to spy on the average citizen. Disgusted by what he saw, he began a clandestine mission to release information to the public. This resulted in one of the largest exposes on intelligence gathering in history. Since then, the United States and their allies forced him into hiding in Russia. From there, he maintains a presence on the Internet, advocating against the non-consensual gathering of personal data.
How Zcash Outperforms the Competition
Zcash is a relative newcomer to the field of privacy cryptocurrency if you compare it against front-runners Monero and Dash. All three have an impressive price, but Monero established itself as the cryptocurrency of the dark web. Their ring signature privacy metric helps hide transactions, while their mining algorithm prevents larger scale mining. This resulted in Monero mining software cropping up in malware – harvesting infected computers to mine the currency.
Dash is slightly more mainstream and is one of the first cryptocurrencies to offer real-world usability. Previously called DarkCoin, Dash has signed up dozens of merchants willing to use their cryptocurrency for purchases. Their 'PrivateSend' option also allows a theoretically scrambled transaction method that prevents tracing.
Snowden has expressed disbelief that Monero does enough to prevent traceability. Zcash's cryptographically sound zero proof system is more effective in his eyes – and those of many investors. While Zcash is sitting at 25th in terms of total market cap, Monero and Dash currently lead at 11th and 12th, respectively. That may change with the upcoming hard forks in the Zcash blockchain.
'Overwinter' and the Zcash Road Map
The Zcash development team have made it very clear that they intend to use the ability to fork cryptocurrency to their advantage with system upgrades. Instead of soft forking the blockchain, Zcash will perform a full hard fork to the transitive 'Overwinter' network upgrade. The development team prefers to call the process a 'network upgrade' if only to avoid the confusion that results from using the hard fork terminology within the crypto-sphere.
Overwinter introduces several new features to the Zcash platform. Replay protection prevents transactions performed on the old chain from repeating on the new chain – critical for ensuring a complete transfer over to the new chain. Additionally, transaction expiry will be added and prevent user transactions from being trapped due to miner shortages. A transaction that is not performed in a timely manner will be kicked back to the sending user.
The major key of the Overwinter project is to prepare users for frequent 'network upgrades.' The development team hopes that Overwinter will lead directly into their new Sapling protocol in late 2018. If this upgrade goes smoothly, that won't be a problem. If it doesn't, they will have valuable data to ensure that the next upgrade performs better.
Zcash and the Market
While many people may have a poor opinion of Edward Snowden's actions, no one can doubt his technological prowess. As such, his shining endorsement of Zcash is a sign that the development team is performing at a high level. Zcash has the same total supply as Bitcoin – and as such, their market cap can effectively be measured against Bitcoin's own.
While still much lower, it would be unwise to suggest that Zcash cannot gain ground against the legacy chain. The current price per coin is $245, with a history of prices nearly three times that at the end of the past year. This would require the market to return to previous market cap levels, but very few people doubt that will happen eventually. Given the current nature of government regulation and cryptocurrency skepticism, Zcash could be a very safe investment moving forward.
We will be updating our subscribers as soon as we know more. For the latest on ZEC, sign up below!
Disclaimer: This article should not be taken as, and is not intended to provide, investment advice. Global Coin Report and/or its affiliates, employees, writers, and subcontractors are cryptocurrency investors and from time to time may or may not have holdings in some of the coins or tokens they cover. Please conduct your own thorough research before investing in any cryptocurrency and read our full disclaimer.
Image courtesy of Mike Mozart via Flickr
A matter of time before TRON (TRX) achieves mass adoption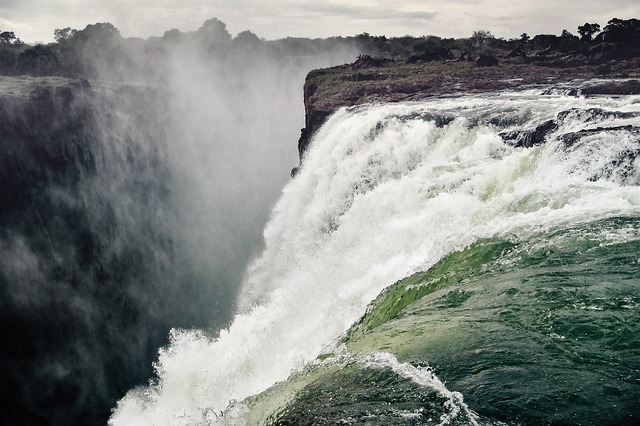 Tron (TRX) has all its eyes on decentralizing the internet, or rather content-sharing to ensure that creatives, artists, musicians, and authors can all release their content without the need of middle companies. As it seems, Tron's founder hopes that the coin will challenge the globe's major content providers like Facebook and YouTube.
The coin has undoubtedly made progress since its launch from a coin offering on the Ethereum ledger platform to now a native coin present on the official Tron Mainnet. If you think launching the independent MainNet is all Tron wanted to achieve, you are mistaken.
The aim is towards mass adoption as well as creating a decentralized web. Yeah, it is a  fact that in the past weeks TRX has experienced price declines, but currently, the cryptocurrency is riding 5.37% hike against the USD in the last 24 hours (remember most of the other top coins including Bitcoin are in red).
It's also continued succeeding in attaining quality listings such as the Bittrex (to name one of the most recent ones). Therefore, it seems as every step TRON makes is a sign of progress to make the decentralized web a reality.
How TRON (TRX) is Making Mass Adoption a Reality
The primary objective for TRON (TRX) is to create a decentralized web which will be a representation of the internet's next generation. Therefore, in making that a reality, the largest file-sharing platform, BitTorrent that has over 100M global…
Hyperion-Stellar Partnership Finalized — Support For Stellar's Crypto Assets Trade About To Arrive
Hyperion and Stellar: A new partnership
According to a recent announcement by Global Blockchain Technologies Corp., it would seem that the known crypto exchange Hyperion has finally made an agreement with Stellar (XLM). The new partnership is to allow Stellar's own crypto assets to be traded on Hyperion's platform. This move is expected to significantly impact Stellar's price and spread awareness of the coin and its goal even further.
Hyperion uses an alternative trading system (ATS), which was licensed by the SEC. As a part of this arrangement, previously attained via investment in DBOT (Delaware Board of Trade), Hyperion has permission to also operate as a broker-dealer. It is also expected to become North America's first advanced security token exchange.
As many are already aware of, Stellar is a trading protocol that is used for issuing, exchanging, and transferring digital assets. It works with several other cryptocurrencies, but also with fiat currencies like the USD. Additionally, Stellar also works even with some commodity assets, like gold.
Stellar's goal is similar to that of Ripple, at least when it comes to enabling faster and better cross-border transactions. While Ripple focuses on providing its services to banks and financial institutions, Stellar aims to provide these services to individual investors. Thanks to this, Stellar has received a lot of attention and praise from individual investors, as the general interest in cryptocurrencies grew.
Why is this partnership important?
By joining Hyperion's…
Bitcoin Volume Improves — Is A New Bull Run About To Start?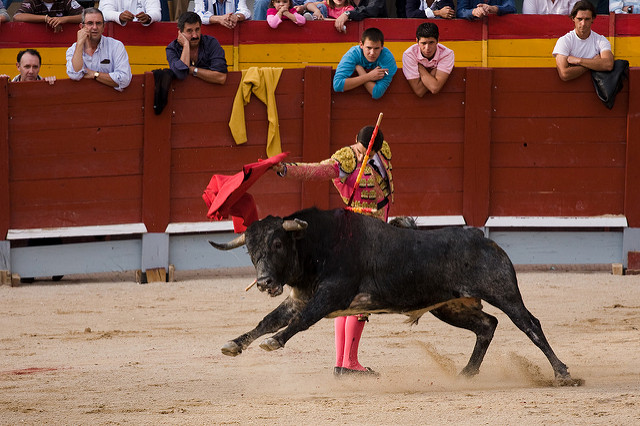 After more than half a year of price drops and losses in value, Bitcoin's price has finally demonstrated signs of stability. For weeks, Bitcoin managed to remain above the price of $6,550 per coin, which was followed by a small price surge that has allowed the coin to reach $6,600.
Not only that, but Bitcoin's volume also saw a 12% increase that has taken it from $3.2 billion to $3.6 billion according to CoinMarketCap. While this state of the market did not include all the altcoins, with some of them even experiencing losses, the situation regarding Bitcoin did look promising.
However, the new situation has changed that, as both investors and analysts woke up to the news of crypto prices going down.
Bitcoin volume predictions
Cryptocurrency analysts around the world have been predicting that the recently-balanced situation regarding Bitcoin and many altcoins will not last. While some believed that Bitcoin volume will go up, others have been claiming that it will drop once again, as it has finally happened.
At the moment, Bitcoin has managed to drop below what was recently believed to be its bottom, with a new price being at $6,297. Instead of reaching milestones such as $6,800, and then $7,000 mark as many have hoped, BTC actually dropped by around 6%.
For a while, Bitcoin has been showing signs that it is ready to grow once more. However, the trouble once again lies with the…