Investing in BitShares: Reasons Why It Can be Rewarding for Crypto Traders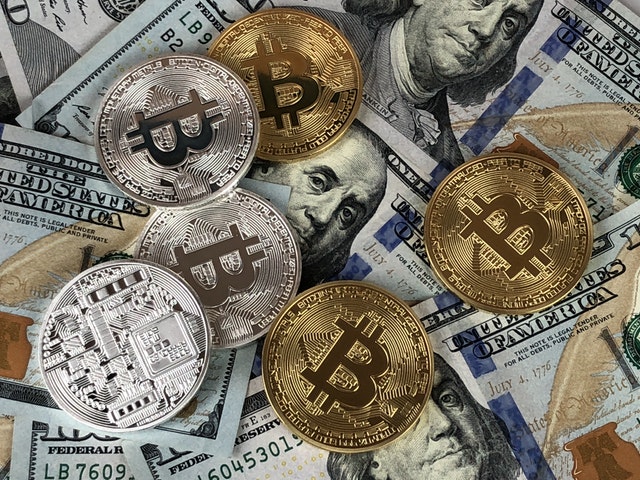 As cryptocurrency is becoming an inextricable part of people's lives across the globe, a number of traders and novice investors are desperately searching for some ancillary benefits and ingenious features from the relatively newer and unfamiliar coins making their way in the cryptocurrency market. The fact that Bitcoin is in a bit of a quagmire at the moment is compelling investors around the world to have serious doubts about investing in this currency. Also, there are other digital currencies that are suffering a similar fate as Bitcoin due to having conspicuous resemblance with Bitcoin's internal architecture.
Under the circumstances, people are inclining towards those currencies that can provide a blockchain solution devoid of Bitcoin's well-known problems like slow and expensive transaction, volatility, etc. along with offering a formidable market capitalization. BitShares (BTS) certainly falls under that category as it has managed to gain a position among the top forty coins on Coinmarketcap despite the sheer competition. Since its inception back in July 2014, BTS has been offering a significant number of features to its holders which are hitherto unprecedented. Here, the principal factors associated with this coin will be discussed below to give an idea why it is judicious to invest in this coin at the moment.
The Technology behind BitShares:
BitShares was designed in 2014 by Don Larimer, who also happens to be the co-founder of EOS, Cryptomex, and Steemit. By definition, BTS (previously known as PTS or ProtoShares) is a crypto-equity of industrial grade and a peer-to-peer distributed ledger based Delegated Proof of Stake (DPoS) algorithm.
BitShare's inherent features are acquired from Graphene, an open-source blockchain implementation solely based on the C++ programming language. Graphene is a very popular blockchain technology that has been implemented by several ICO, gaming, and other start-up companies across the globe. One of the main reasons behind BTS's efficiency is Graphene's flawless performance. Besides working as a blockchain technology, Graphene can also be implemented as a consensus mechanism.
The dependence on this technology provides BTS an extraordinary scalability. Graphene is capable of successfully handling 10,000 transactions per second which give BTS the ability to handle more transactions per second that MasterCard and VISA combined.
Delegated Proof of Stake Algorithm:
BTS is the first and only cryptocurrency to implement delegated proof of stake algorithm in its blockchain platform. The main problem with the proof of work algorithm used by currencies like Bitcoin is that it consumes a significant amount of energy and computing resources to resolve certain mathematical problems. This excessive consumption makes the platform unsustainable for long-term usage.
In case of traditional proof of stake algorithm, the users hold a certain number of coins to create new coins. Delegated proof of stake is an advanced modification of this system where it implements a governance layer to the traditional PoS algorithm. In this system, the coin holders can delegate their stake in order to elect witnesses who can collect transactions, bundle them into a single block and send it to the blockchain network. These witnesses are paid in shares from the reserve pool for their services. DPoS allows proxy voting for electing or retracting power to a witness on BTS platform.
Stable bitAssets or Smart Coins:
Smart Coins are another very important part of this cryptocurrency and also one of the main reasons behind its stability amidst market turmoil. The concept of smart coins is based on tracking real-world assets like various fiat currencies (preferably USD) by cryptocurrency assets such as BitShares. This tracking system provides the BTS developers an unmitigated surveillance and control over the entire world economy.
Smart Coins offer several unique features such as convertibility. As every smart coin always has its value at least 200% backed by BTS, it can be converted at any time. Also, smart coins allow the BTS platform to be free from counterparty risk.
Because of Smart Coins, BTS is capable of offering the following advantages to its holders:
A stable price with mitigated volatility
Hedging against capricious price action and market
Acquiring certain units of different accounts from capital gains and losses having increased tax liability.
A reliable and foreseeable system where the traders can predict the possible future and act accordingly.
Decentralised Exchange (DEX):
BitShares offers a decentralized exchange with its token currency BTS to its traders. A decentralized exchange or DEX provides many unique features, unlike traditional exchanges. Some of these beneficial features include
Effective elimination of hidden orders, front-running, and high-frequency trading or HFT
Availability of multifarious cryptocurrency instruments along with their derivatives in order to make crypto-trading more convenient for the traders
Availability of marked assets like smart coins for keeping track of the real world assets like US Dollar.
Incredibly low transaction fees without any trading limits which provides the investors absolute financial freedom.
Current Scenario of BitShares:
At the moment, 1 BTS is equivalent to approximately $0.36. With a formidable market capitalization of 955 million USD, BitShares is currently holding the 31st position on Coinmarketcap (As of 3rd May 2018). Besides its own exchange, BTS is also available in well-known cryptocurrency exchanges like Livecoin, Poloniex etc.
Final Thoughts: 
The BitShares team is making continuous upgrades in its existing technology to make it even more efficient and user-friendly. With its delegated proof of stake algorithm, BTS has already managed to grab the attention of several traders around the world. With more developments and lucrative partnerships on its way, investing in BTS is very likely to turn out a lucrative decision in this year.
For the latest cryptocurrency news, join our Telegram!
Disclaimer: This article should not be taken as, and is not intended to provide, investment advice. Global Coin Report and/or its affiliates, employees, writers, and subcontractors are cryptocurrency investors and from time to time may or may not have holdings in some of the coins or tokens they cover. Please conduct your own thorough research before investing in any cryptocurrency and read our full disclaimer.
Image courtesy of Pexels
Reasons Why 2019 May Be A Great Year For Crypto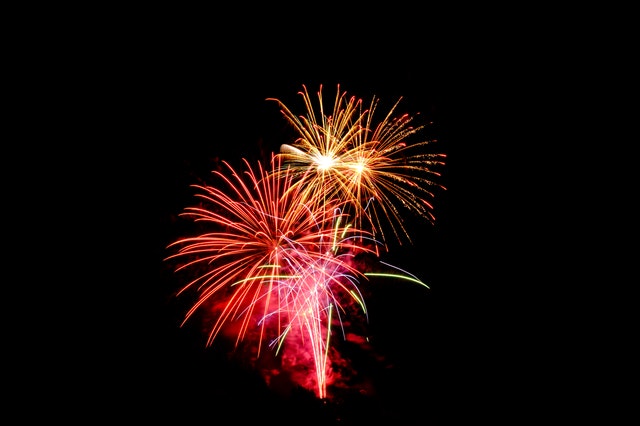 The new year was always considered to be a time of new beginnings, where people can reflect on the past and learn from their mistakes in order to be better in the future. The same is true for the world of crypto, and investors around the world are hoping for 2019 to be better, more profitable, and to have more success than 2018.
The hope for the future is even more important when we consider all the negative development in 2018. There were numerous high-profile hacking attacks, two market crashes, with a strong bear market in between. Not to mention that some of the biggest projects that may have brightened the year a bit ended up being delayed.
With that in mind, it is understandable why investors are looking forward to the new year and all the potential development that it may bring. In fact, there are several reasons why they should be excited about 2019.
1) Bearish market to loosen its grip
The first reason why 2019 can be a good year digital currencies is that it may finally break free of the bearish grip that has been felt ever since last January. Following the first market crash, the bears settled in, and the prices kept falling for an entire year. The market attempted to shake off the negativity on several occasions, with the biggest one being…
3 Coins with the Largest Potential in 2019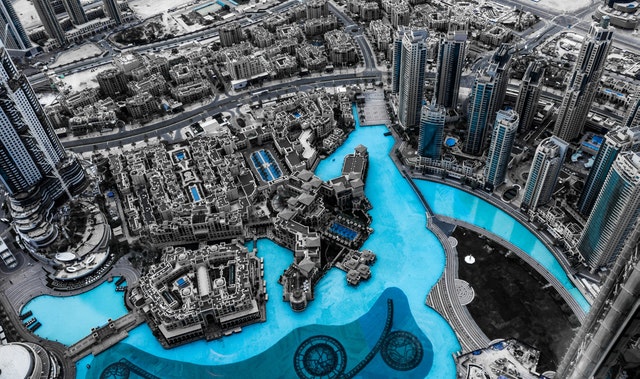 2018 has been a pretty bad year for digital coins, and after the initial market crash that occurred a year ago, everyone was expecting a bull run that will fix things. Obviously, it never arrived, and instead of that, all that crypto market experienced was an entire bearish year and another crash in mid-November.
Now, however, it is a brand new year, and attempts to shake off the bears' grip can be seen even in these first two weeks. The market is still struggling and mostly losing value, rather than gaining, with most coins being in trouble once more. Still, a lot can happen in a year, and most investors remain optimistic regarding 2019. Here are some of the coins that are believed to have tremendous potential, and to be the hope of this year.
Bitcoin (BTC)
Of course, Bitcoin comes first. This is the first cryptocurrency which is still dominating the market, with no other coin being even close to its market cap or price. BTC is the coin that has reached the most prominent heights, and it also lost the most in the previous year. However, there is still hope, as there are several projects and events scheduled for this year that might turn things around for the number one coin.
One thing that is expected is the approval of Bitcoin ETFs…
Do or Die: 3 Crypto Projects that Really Need to Deliver Soon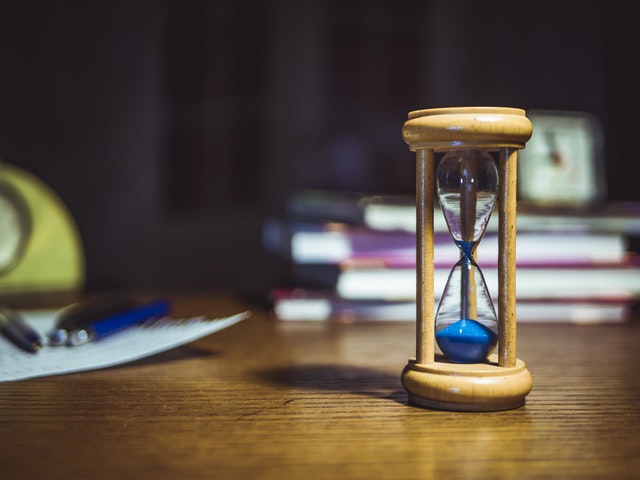 Crypto projects have gone through several crucial periods of development, and while it is fascinating to watch their progress to maturity, a lot of investors are becoming impatient. During the first few years, they were barely known, only talked about in specific groups, among those developers and investors who had the luck to find out about them in the early days.
The next several years, altcoins started appearing, and the voice of cryptocurrency slowly started to spread. Then, there was a period of hype, when crypto exploded, and the entire world finally learned about this new technology that promised to change the world. Naturally, the overhype led to a market crash and price correction that we experienced last year, but the impact was made, and the world is still talking about them on a daily basis.
However, now is the time for cryptos to deliver on their promise, grow up, and start showing results. There are high expectations for many projects, but for various reasons, they have yet to deliver, and many are hoping that 2019 will be the year when they finally do it. Let's see which 3 crypto projects really need to show results, and soon.
1) Ethereum (ETH)
Are you surprised to see Ethereum at the first spot? The project has been a top cryptocurrency for years, why would it be in danger now?…